HYPEBEAST 2016 Year End Collaboration With Midnight Studios & Fxxking Rabbits
Rounding off the year strong with designs by Ryo Ishikawa and Shane Gonzales.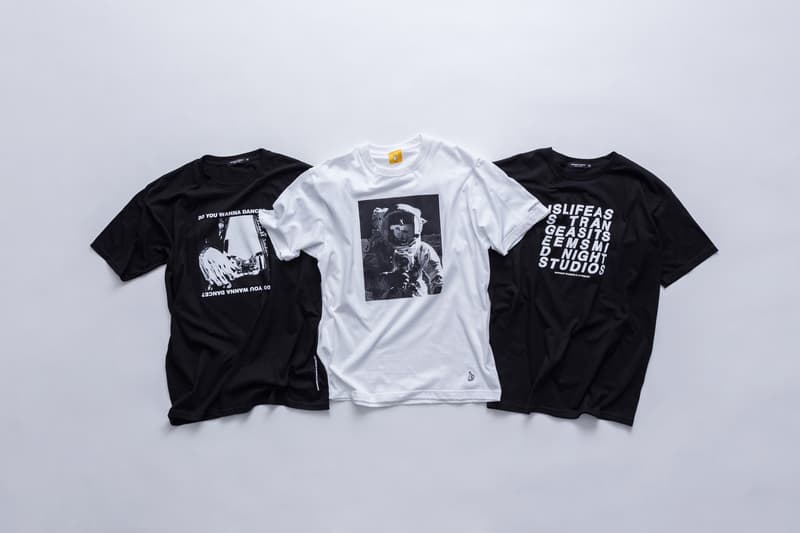 Following last year's collaboration with Supreme, adidas, C.E and Human Made, we round out 2016 with another stellar releases which takes form as a capsule T-shirt range with Midnight Studios and Fxxking Rabbits.
Shane Gonzales's Midnight Studios shares with us two graphic-heavy tees tinged with punk's DIY aesthetic. Inspired by the Sex Pistols, Bauhaus, Stooges, Miles Davis — the brand's name riffs off of the musician's 1955 hit "Round About Midnight" — Gonzales has garnered a cult following with his ominous designs, with the likes of Virgil Abloh and A$AP Rocky also donning his wears. For the collaboration, Gonzales once again flexes the use of bold typography fonts, rendered with illustrations in ode to punk and late '80s shoe gaze.
We also teamed up with Ryo Ishikawa's Fxxking Rabbits or #FR2, a streetwear imprint which melds together photography, fashion and the VANQUISH owner's witty personality. "I was born in the year of the rabbit. My life concept is year-round mating season, hence the name." For the collaboration, the budding photographer famed for his erotic shoots created two tees; one with "Smoking Kills" sprawled across the chest (a nod at his triumph in overcoming his past addiction), and the other features a photo of an astronaut which derives from an age-old Japanese saying that rabbits live on the moon.
Both 2016 fall collaborations will release on December 31, 8 a.m. EST at HBX.