The 10 Highest Selling Sports Collectibles Auctioned in 2016 Totaled $12 Million USD
From Honus Wagner cards to the gloves Muhammad Ali wore in his loss to Joe Frazier.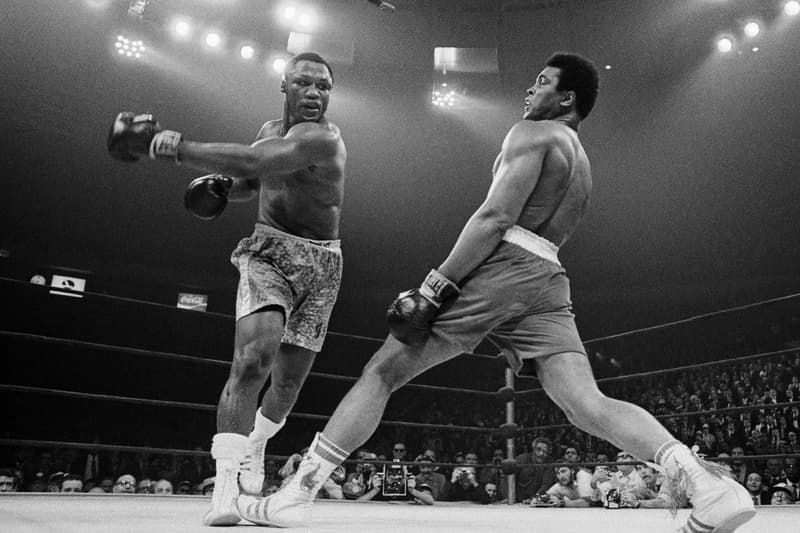 Contrary to popular belief, the sports memorabilia market is thriving right now. According to Professional Sports Authenticator — the largest and most trusted third-party grading and authentication company in the world — "It was a great year for the hobby. Prices soared, especially those in the vintage card market, treasure troves of cards were uncovered, and the hobby in general thrived." The year was so good that PSA discovered the top 10 highest selling collectibles in 2016 combined for an astonishing $12,186,294 USD in value.
Topping the list at $3,263,246 USD is the "Laws of Base Ball" — a collection of documents written in 1856 and 1857 that framed the foundation of America's pastime, while other notable items include the gloves Muhammad Ali wore in his loss to Joe Frazier, Babe Ruth's only recognized rookie card, a "Shoeless" Joe Jackson bat, and of course, the most valuable baseball card in history, the Honus Wagner "Jumbo" card, named for its "miscut" boarder.
Peep the top ten below.
1. The Laws of Base Ball: $3,263,246 USD, SCP Auctions, April 2016
2. 1909-11 T206 Honus Wagner, PSA EX 5 (MC): $3,120,000 USD, Goldin Auctions, October 2016
3. 1952 Topps Mickey Mantle, PSA NM-MT+ 8.5: $1,135,250 USD, Heritage Auctions, November 2016
4. 1909-11 T206 Honus Wagner, PSA Good 2: $776,750 USD, Heritage Auctions, November 2016
5. 1963 Topps Pete Rose, PSA Gem Mint 10: $717,000 USD, Heritage Auctions, August 2016
6. 1916 M101-5 Blank Back Sporting News Babe Ruth, PSA NM 7: $717,000U SD, Heritage Auctions, August 2016
7. 1909 E90-1 American Caramel Joe Jackson, PSA NM-MT 8: $667,189 USD, SCP Auctions, August 2016
8. 1968 Topps Nolan Ryan, PSA Gem Mint 10: $612,359 USD, Heritage Auctions, August 2016
9. Muhammad Ali Autographed Fight Worn Gloves from "The Fight of the Century" 1971 Bout vs. Joe Frazier: $594,000 USD, Goldin Auctions, August 2016 (Supporting Provenance Letter from Angelo Dundee authenticated by PSA/DNA)
10. 1917-21 "Shoeless" Joe Jackson Professional Model Bat, PSA/DNA GU 7: $583,500 USD, Christie's, October 2016