Does Phil Jackson Owe LeBron James an Apology for "Posse" Remark?
Coded language with racial undertones is nothing new to America, so what was Jackson thinking?!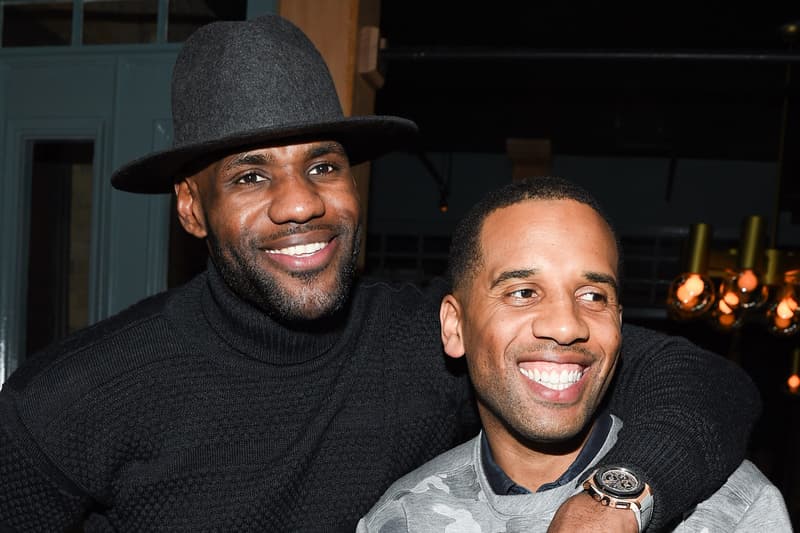 LeBron told a sea of reporters this Tuesday afternoon that he lost a lot of respect for coaching legend and current Knicks executive, Phil Jackson, after he called his friends and business partners a "posse" in an ESPN exclusive interview.
When asked if he had any previous ties to Jackson, James said "Zero. No relationship at all." He added, "I had nothing but respect for him as a coach for what he was able to do. Obviously he was at the helm of [the team with] my favorite player of all time [Michael Jordan], and also being there growing up and watching him with the Lakers, but I got nothing for him."
In an interview published earlier this week, Jackson revisited James's departure from the Miami Heat to the Cleveland Cavaliers in the summer of 2014, and what it meant for Heat President Pat Riley.
"It had to hurt when they lost LeBron," Jackson said. "That was definitely a slap in the face. But there were a lot of little things that came out of that. When LeBron was playing with the Heat, they went to Cleveland, and he wanted to spend the night. They don't do overnights. Teams just don't. So now Spoelstra has to text Riley and say, 'What do I do in this situation?' And Pat, who has iron-fist rules, answers, 'You are on the plane. You are with this team.' You can't hold up the whole team because you and your mom and your posse want to spend an extra night in Cleveland. I always thought Pat had this really nice vibe with his guys. But something happened there where it broke down. I do know LeBron likes special treatment. He needs things his way."
LeBron's longtime friend and business associate, Maverick Carter, spoke out about Jackson's remarks on Monday. "It's the word 'posse' and the characterization I take offense to," Carter said. "If he would have said LeBron and his agent, LeBron and his business partners or LeBron and his friends, that's one thing. Yet because you're young and black, he can use that word. We're grown men."
James agreed with this coded wording, and added Jackson likely wouldn't have used the word "posse" if he was to describe a powerful sports figure who isn't African-American. The reigning NBA champ continued to break down the word and its meaning. "If you go and read the definition of what the word 'posse' is, it's not what I've built over my career," James said. "It's not what I stand for, it's not what my family stands for. I believe the only reason he used that word is because he sees young African-Americans trying to make a difference."
Bron does make a strong point. The use of coded language to push a racist agenda is nothing new in America, where words and phrases like "thug," "inner city," "law and order," "illegal alien" and many more may mean one thing to the general public, while resonating much differently with a hateful subgroup. The term "posse" undermines their business endeavors and community outreach programs, while implying they're a group of aggressive black men with ulterior motives. Whether or not Phil meant it in that way, he should by now realize why his choice of words is offensive to LeBron and people of color around the country.
The Cavs superstar finished his interview with thoughts on how his young fans may view those remarks and his reaction.
"My whole goal is while I have this platform and this muscle that I have right now is how can I better the youth that looks at me every single day and sees what I do and sees what I say and sees the way I walk and talk and what I wear and use it as a positive way to get out of the situation they're in. I'm not going to be that guy that ever downplays somebody or tries to knock someone off just (to) feel better about myself."
LeBron and the Cavaliers face the Toronto Raptors tonight.