Russell Wilson Explains Why He Wants to Bring the NBA Back to Seattle
Will we see the SuperSonics again?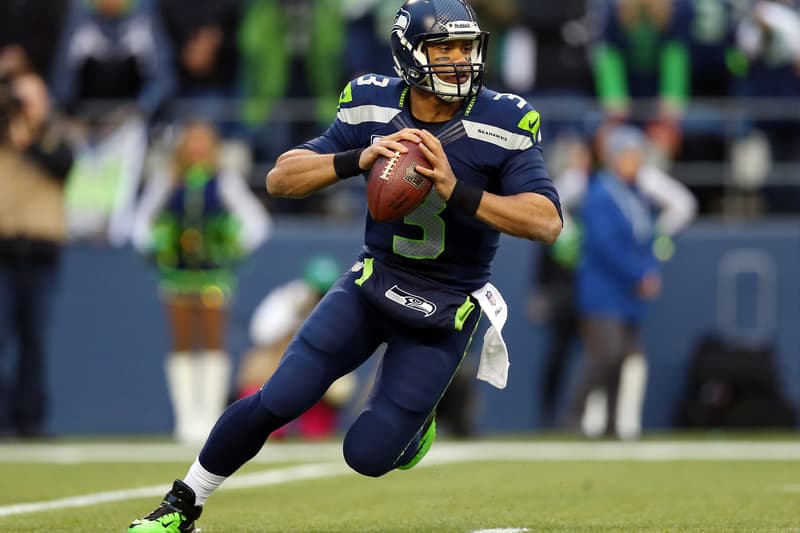 Seattle Seahawks quarterback Russell Wilson announced on Monday that he partnering with the Seattle Arena Group to bring an NBA/NHL arena to the Washington city. Their aim is bring the SuperSonics back to Seattle, and with private funds only, which means the group will not have to procure an NBA team within a specific amount of time. For the public funding to have worked, they would have needed to bring in an NBA team to Seattle by November 2017.
Although we're still far from the return of the Sonics, if it'll happen at all, Wilson took to The Players' Tribune to talk about their proposal and his overall excitement for Seattle sports. His first-person story starts with where his love for the Sonics began.
I became a SuperSonics fan by playing NBA Jam and watching them on SportsCenter and NBA Inside Stuff. I loved their name. I loved their colors. I loved Kemp and Payton, and then in later years, I loved watching Ray Allen swish corner threes with that perfect form.

Even though we lived in Virginia, I got a Sonics jersey one Christmas and I used to put it on and go play hoops out in front of the house, pretending I was Gary Payton. I'm not going to lie, though. Some days I'd put on my Bulls jersey and stick my tongue out and pretend I was MJ, too. I was flexible.

That's how a lot of kids learn to dream. Whether it's through video games or getting a replica jersey or a pair of your favorite player's Nikes for Christmas, there's nothing like the feeling of pretending to be your hero. It's crazy to me that kids growing up in Seattle now turn on NBA 2K and they can't even play as the Sonics. It doesn't seem right that they're gone. They were a part of my childhood, and I grew up 2,840 miles away.
The Super Bowl champ continued to explain why the city needs an NBA team, and why basketball needs Seattle.
We live in divisive times, and sports have a way of bringing people closer together. They allow us all — children and adults — to use our imaginations and dream. I want kids in Seattle to grow up dreaming of playing basketball or hockey for their hometown team.

If you doubt the power of sports to unify people, just look at Chicago after the Cubs' amazing World Series victory. It made me think of our own parade through Seattle after we won the Super Bowl in 2014. It was 25° in the middle of February, and I was standing on a float looking out at the crowd. That's when it all slowed down and everything sunk in for me.

I tried to focus on every single face, even though it was impossible to take it all in. I saw people of every race — black, white, brown, everything. I saw men and women. I saw old folks crying. And I saw young kids who had obviously skipped school. All walks of life braved the cold that day just be a part of something.

All those people had two things in common. They were smiling like it was the happiest day of their life, and they were all one color: bright green.

Whether they were wearing a green wig or a green jacket or a green scarf, they were all united and hugging one another and smiling.
Read the full piece here.