KITH's Ronnie Fieg Recalls His Growth With ASICS in Latest "Food for Thought" Piece
Detailing his biggest inspirations and what's coming up next.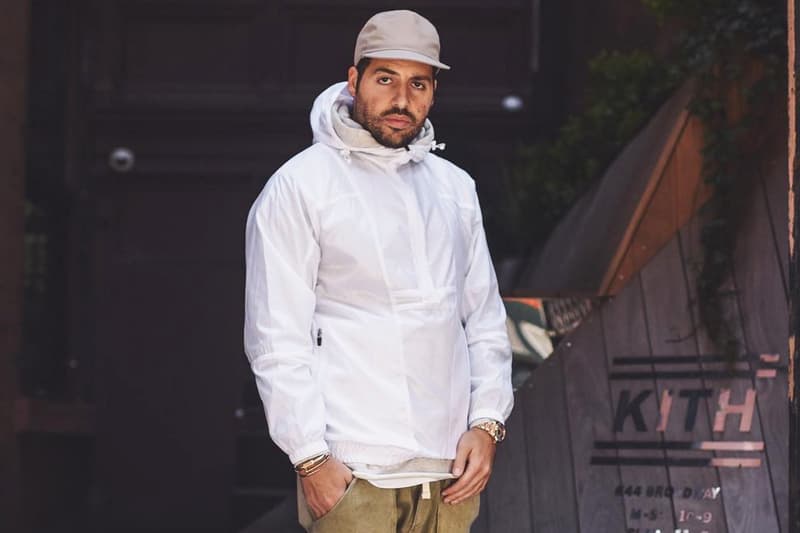 As Ronnie Fieg approaches his 50th silhouette alongside ASICS, one can only imagine the amount of growth and progress a partnership between the two can possess. In Fieg's latest "Food for Thought" editorial, he titles it "10 Years" as he touches upon some of his biggest inspirations while emphasizing that he'll forever be a student of the game. In addition, Fieg lays out what to expect from himself and ASICS leading up to the 50th collaboration.
I'm a student of the game, and very early on in my career I would study people who carved a lane in this industry. A major inspiration to me during this time was Nigo of A Bathing Ape. By watching him I learned that products were released with purpose, as each collection would be part of a story, a long story – a timeline. When I work with Asics, my design philosophy has always been to create cohesive product that showcases constant improvement and evolution.

For my 47th, 48th, 49th, and 50th collaborations with Asics, I will be working on some of the rarest models in the brand's history so far. This is why I am referring to their release day as Legends Day. The Legends Day Collection is split into two different color themes – Salmon Toe and Militia.

The first silhouette is the Gel-Lyte III (the most classic and timeless Gel), then the Gel Mai (the pinnacle of retro-tech design), and lastly you have the Gel-Lyte III.I (the evolution of the Gel series). All that was left was deciding how to release them… At the time of writing this I have released 46 Gels with Asics. When thinking about the release of my first 50 pairs, I envisioned how they would appear on a timeline and how many fresh experiences I offered the public in terms of new designs and silhouettes. This vision motivated me to split the Legends Day Collection into two deliveries, and release both pairs of Gel Mai's and Gel-Lyte III.I's first to reach that 50 pair-milestone. These four pairs will release in late November. The two pairs of Gel-Lyte III's will still release this year, but at an undisclosed date and time.
You can view Ronnie Fieg's "Food for Thought: 10 Years" in its entirety here.