Tinder's New Update Makes It Easier for More Than 35 Gender Types to Find Love
#AllTypesAllSwipes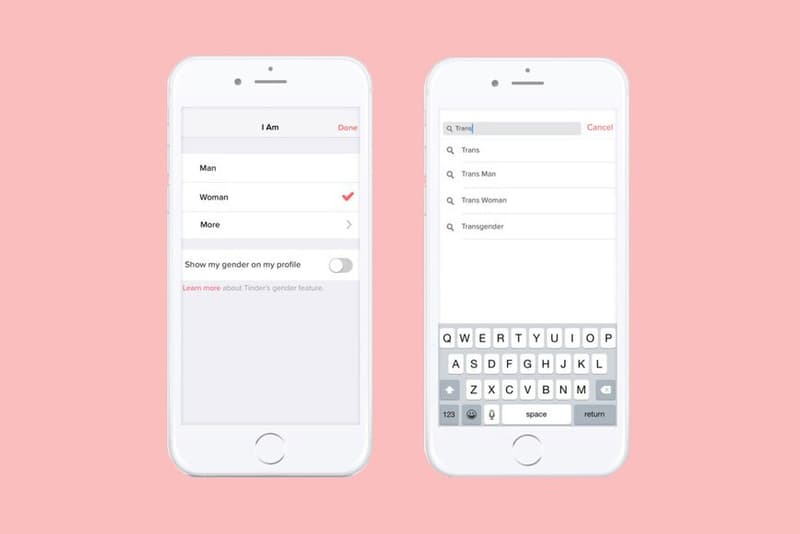 Tinder has expanded the different types of genders users can choose while browsing its profiles. Rather than just switching between "Man" and "Woman," members can select options such as "Trans Man," "Trans Woman" or "Transgender." Furthermore, if you can't find the gender you identify with, you can simply type in the category that best describes your association.
"Our goal is to provide a product that gives our transgender and gender non-conforming users a better experience on Tinder," CEO Sean Rad said in a statement.
The change was made possible through a partnership with GLAAD (the U.S. non-governmental media monitoring organization founded by LGBT people in the media) and is now more important than ever since the whole world is taking an increased notice of other genders/non-genders that exist today. Additionally, users can now also choose if they want to reveal their gender or not. Plus, to make the dating app a safer place for people, the application can now detect harassment and other types of abuse from other users.
Tinder also initiated its #AllTypesAllSwipes campaign, which you can watch at the bottom of the post.
Below is the list of auto-filled genders you can now select on Tinder:
Agender
Androgyne
Androgynous
Bigender
Female to Male
FTM
Gender Fluid
Gender Nonconforming
Gender Questioning
Gender Variant
Genderqueer
Male to Female
MTF
Neither
Neutrois
Non-binary
Other
Pangender
Trans
Trans Man
Trans Person
Trans Woman
Transfeminine
Transgender
Transgender Female
Transgender Male
Transgender Man
Transgender Person
Transgender Woman
Transmasculine
Transsexual
Transsexual Female
Transsexual Male
Transsexual Man
Transsexual Person