The Scariest Ghost and Monster Stories From Different Parts of the World
From modern sightings to unforgettable ancient tales.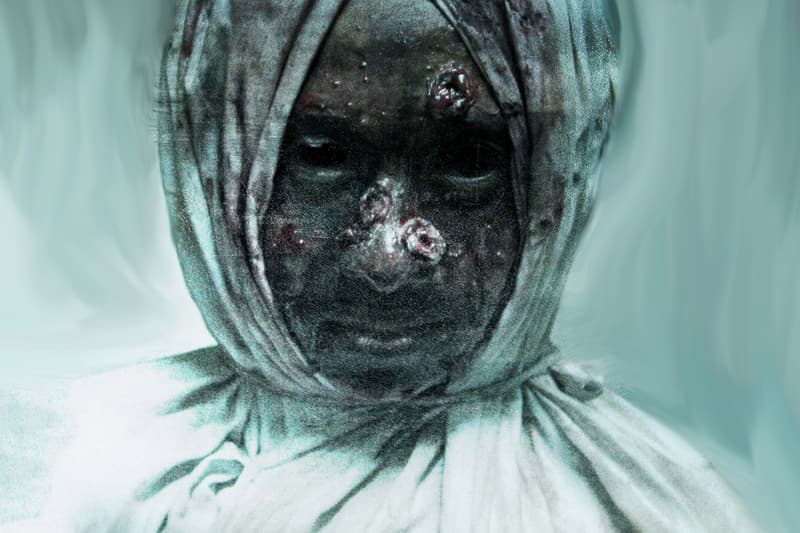 For some of us, the most memorable ghost stories are the ones that have been circulated around the places we grew up in. Perfect examples of these are the urban legends and spooky tales that have long-existed in our neighborhoods. Surely, there have been gravesites, large ominous trees, clock towers or even abandoned buildings in your town that have creepy backstories.
Then there are the tales your elders have spoken about that originate from their respective countries. These are stories that either have been told through generations to teach kids lessons about misbehaving or are actual modern sightings that have truly terrorized small communities. In the spirit of the Halloween month, we here at HYPEBEAST rounded up some hair-raising tales from various foreign lands to shed light on the many ghosts and monsters that lurk around the globe. Some of them you've probably heard of before, and some you'll definitely want to add to your arsenal come time to scare friends on All Hallows' Eve.
The Jersey Devil – New Jersey, USA
The tale of the Jersey Devil will always be part of the state's identity. Its origin can be traced back to 1735 to a woman named Mother Leeds. Pregnant with her 13th child, Leeds, who had already been accused of being a witch gave birth to an infant who was said to have been the Devil's. The newborn then transformed to a creature who had a goat's head, hooves and bat's wings. It immediately killed the midwife and flew into the trees, only to haunt the area for as long as it lived. Numerous sightings of the creature have been historically documented and even monetary rewards were offered for its capture. Still, the folklore has endured and continue to terrify children till this day.
The White Woman Of Belchen Tunnel – Switzerland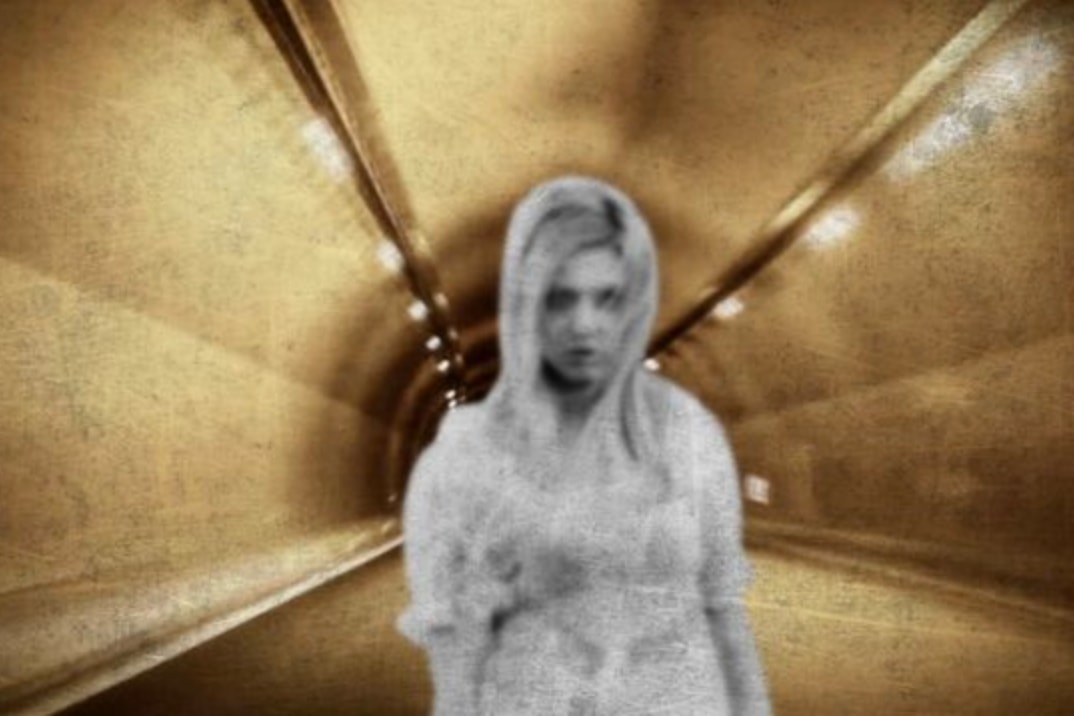 Switzerland's Belchen Tunnel was built in the 1960s to pass between Eptingen in Basel-Country and Hägendorf in Solothurn. In 1981, a story appeared in the local newspaper about people having seen an old woman dressed in all white walking through. In 1983, two female lawyers claimed to have picked up the lady. They even asked her if she was okay, in to which she replied, "No, unfortunately not. I am not well at all. Something really awful is going to happen, something very dreadful!" As they drove through, the passenger, wanting to ask the woman in white about her health again, found that she had vanished from the backseat.
La Ciguapa – Dominican Republic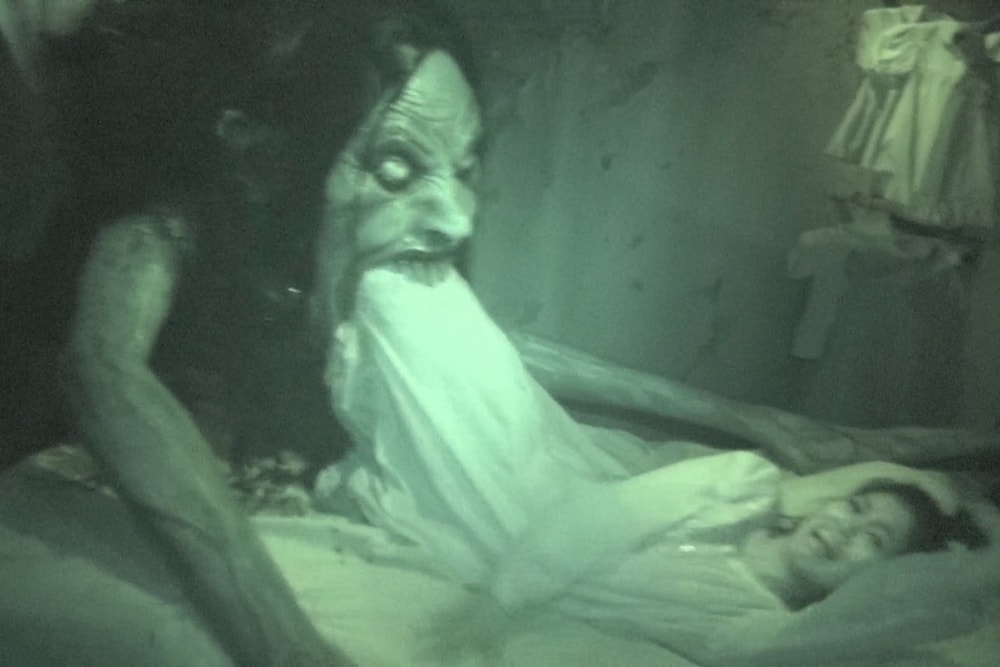 La Ciguapa is said to be a woman with magical powers who dwelled in the mountains. Parents or grandparents have described her as a very tan naked woman with long hair that wrapped her body. Making sense of anything when witnessing her can prove difficult because her feet also point backwards. On top of her grotesque figure, La Ciguapa has a howl that sounds like a shrieking infant. It is said that her purpose is to lure unassuming men into the woods so they could never be seen again.
El Cuco or El Viejo del Saco – Chile, Cuba, Mexico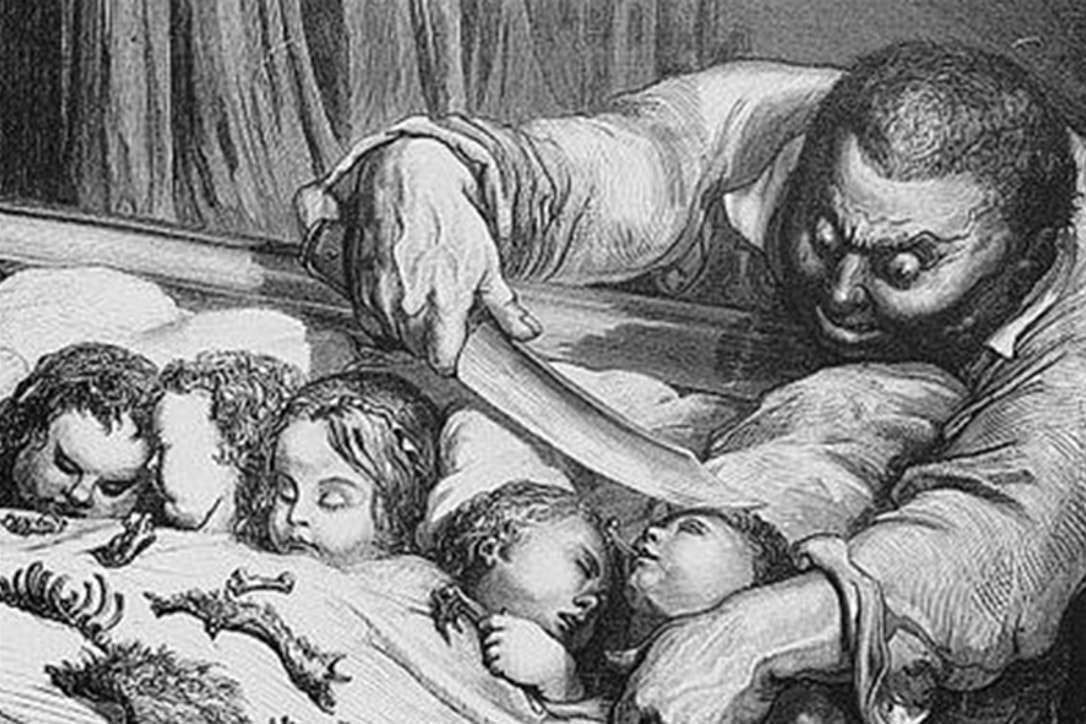 This story traces its origins back to Spain in 1910. Legend has it that a man named Francisco Ortega who had tuberculosis went to seek help from a healer. The healer recommended that he drink the blood of a young child and use the fatty parts as a salve to rub on his chest. Following doctor's orders, Ortega kidnapped a 7-year-old boy, placed him in a cloth sack, and eventually drank his blood through an incision made at the underarms. Ortega and the healer were eventually caught and executed, but it has been said that Ortega's ghost (aka El Sacoman) still walks the streets with his large cloth bag looking to snatch up children at night.
Rusalka – Russia
Russian folklore describes a Rusalka as the ghost of a young woman who can be found around bodies of water. Legend has it that a Rusalka can either be beautiful or hideous, depending on which part of the country you are. Nevertheless, her purpose is to terrorize people by scaring their cattle, stealing children and most popularly, seducing men and drowning them. In Russia, the first week of June is commonly known as Rusalka Week — traditionalists appease her spirit with offerings and music. Women ward her mischief off by not washing their hair, while men wear decorations made from garlic and walnuts to prevent hauntings.
La Llorna – Latin America
La Llorna, also renowned as "The Weeping Woman" is an iconic ghost in Latin American folklore. The tale begins with a woman named Maria who ends up drowning her children to death in a river as revenge against her husband who left her for a younger woman. Devastated by her evil deed, she ends her own life by drowning herself too. Legend has it that Maria was not allowed to enter heaven because her children wasn't with her. She is banished and forced to exist between the living and the spirit world wandering, looking for her children. It is also said that "The Weeping Woman" will kidnap other boys and girls who resemble her own children and will recreate her murderous act by drowning them also. It's been claimed that she appears by the lakes and rivers screaming the words, "Oh my children!" Anyone who hears her cries are doomed to death.
Pocong – Indonesia, Malaysia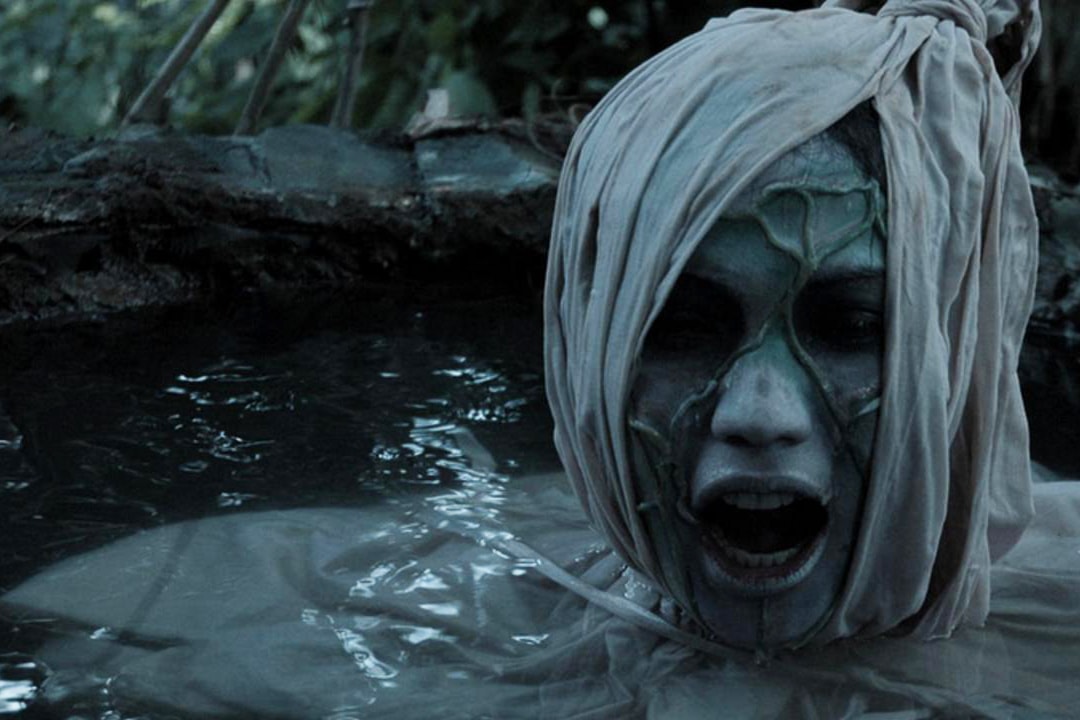 Pocong has Indonesian origin, but is also called Hantu Bungkus in Malaysia. Popularly known as a "wrapped" ghost, the Pocong is told to be the soul of a dead person trapped in a burial shroud. It is tied at the head, feet and neck. Basically, picture a decaying body inside a cocoon — the figure has pale green skin, a shriveled face, and two deep holes instead of eyes. Tradition has it that the souls of the dead stay on Earth for 40 days after death. If after 40 days the ties aren't released, the wrapped body comes out from the grave to haunt the living. When spotted, the Pocong can only hop because their feet are bound, but other tales point out that they have the ability to fly.
The Manananggal – Philippines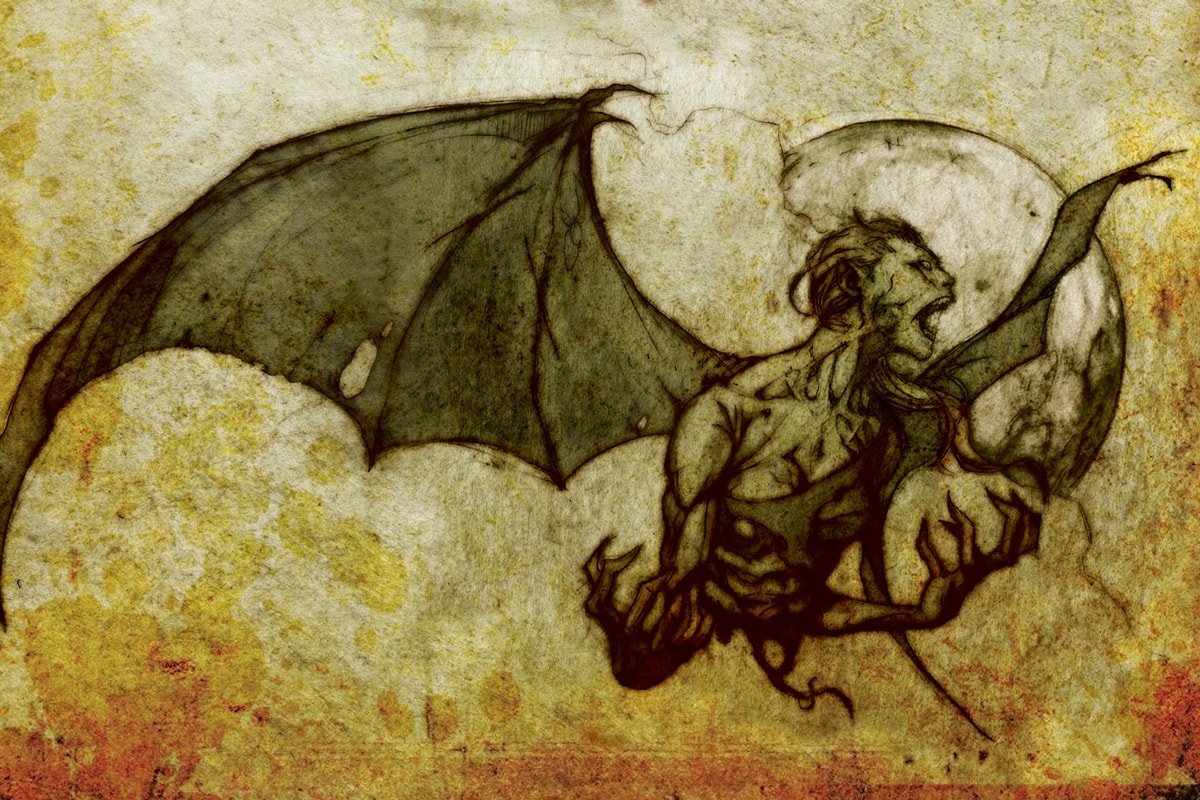 The tale of the Manananggal is a popular scary story in the Philippines, especially in the western provinces of the country. Story has it, if you find yourself in the middle of the woods at night, you may come across the lower half of a woman's body just standing with its insides in plain sight. The top half is actually a hideous woman with bat-like wings flying around to cause terror. Her means of torment is to suck the blood of those who are sleeping or eat the hearts of infants using an elongated tongue. The only way to defeat the creature is to smear crushed garlic or salt on top of the standing half. This will prevent the winged creature from forming her full body again and she will perish as soon as morning light arrives.
Mae Nak Phra Khanong – Thailand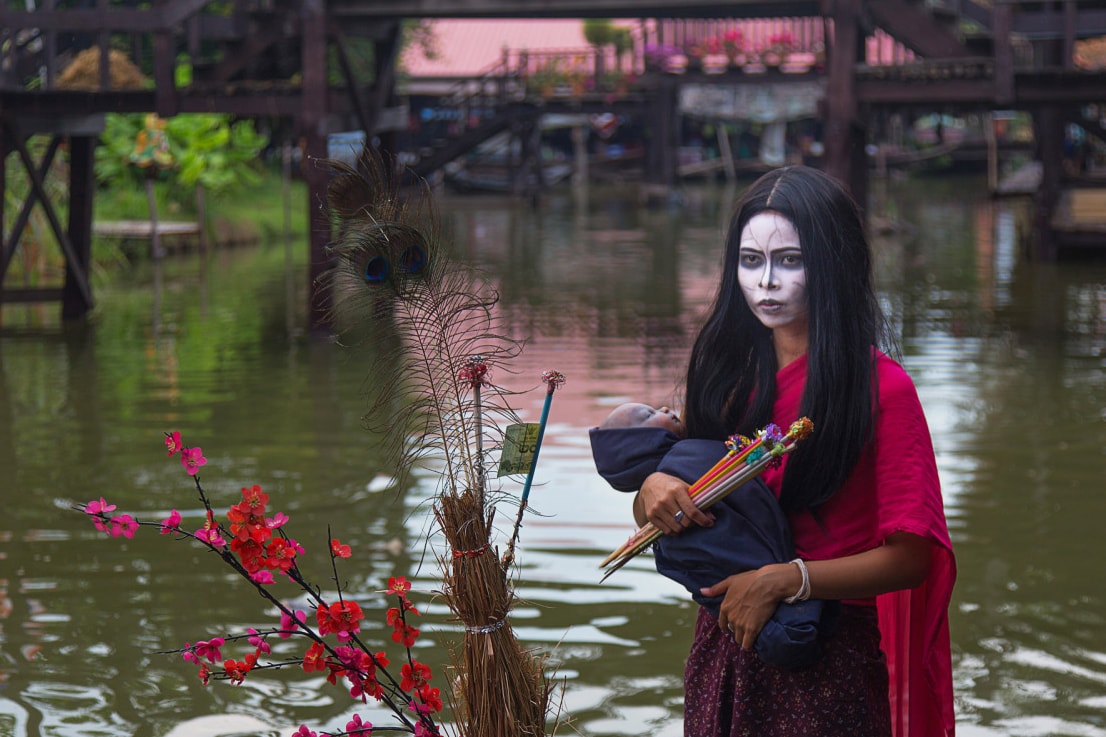 The story goes, that a beautiful young woman named Nak had an undying love for her husband, Mak. While pregnant with their child, Mak is sent to war where he gets seriously injured. As he is getting treatment for his wounds in the city of Bangkok, Nak and their child die during the birthing process. However, as Mak arrives back home he actually sees Nak and their child waiting. They try to live a normal life, but the neighbors continue to warn Mak that he is living with ghosts of his wife and child. One day, Mak finally realizes his wife is indeed a spirit and decides to flee to a temple where ghosts cannot enter. Nak, unable to reunite with her husband decides to terrorize those that revealed her secret. Eventually, her ghost is captured by an exorcist and placed inside a jar only to be thrown into a canal. Consequently, the jar is found and she is released, but is conquered again by a monk named Somdet Phra Phutthachan. He traps her spirit in the bone of her forehead and is placed at his waistband — the waistband is said to have been passed down through the royal family. There is actually a shrine dedicated to her in the nearby Suan Luang District of modern Bangkok today.
Hanako-san – Japan

In any school in Japan, you will hear the urban legend of the ghost residing in the girl's bathroom located on the third floor. To see her, you must go to the third stall, knock three times and open the door. When properly executed, you will find a girl in a red skirt with a bob haircut who will want to either play with you or drag you to hell via the toilet bowl. The origin of the story is said to be from during World War II when a schoolgirl named Hanako-san, while using the bathroom, died from a bomb blast. Hanako-san is actually just one of more than a hundred legendary ghosts, demons and monsters that haunt the island country, so be sure to sleep with one eye open the next time you visit.