NFL Teams Can Now Face Steep Fines for Posting Videos and GIFs During Games
A move that changes the whole social media landscape for sports.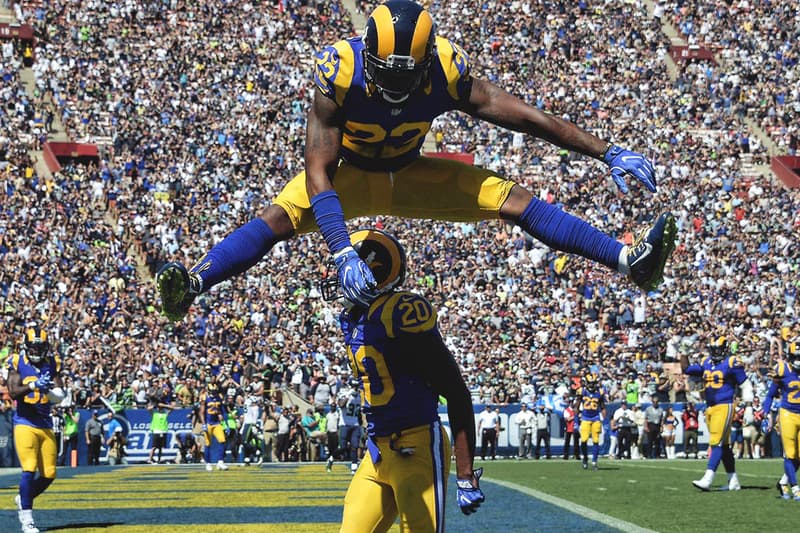 Week 5 of the NFL season has just been completed and with it, a new social media policy implemented by the league that's now in effect for the rest of the year. ESPN got hold of a league-wide memo that declares a ban on all video-based social media content during games. This means no videos or GIFs can be released on teams' official social media accounts from kick-off until the conclusion of games. The NFL's official social pages are allowed to post them however. Furthermore, any franchise who violates the rule will be subject to hefty fines: $25,000 for a first offense, $50,000 for a second and $100,000 for a third.
This comes at a time when NFL viewership is on the decline (14 percent from last year). Will the league policing teams' social media activities help? For one, it's possible that the strategy will have fans watching the games more in real time rather than just on their phones through other outlets. In reality, some football-enthusiasts don't always have the time to watch complete televised/streamed games. Others really prefer the quick bites of highlights, GIFs and announcements made through Twitter, Facebook or Instagram. This goes to show you where sports viewership is heading, and to give you a taste of what all this will look like on social media, check out what happened this past Monday night during the Buccaneers vs. Panthers matchup:
#Panthers take a 7-6 lead off a 1-yard Cameron Artis-Payne TD! #KeepPounding pic.twitter.com/0LeY89wwgq

— Carolina Panthers (@Panthers) October 11, 2016
But the NFL official Twitter page was able to do this:
Cameron. Artis. Payne.

UP and IN! #KeepPounding #TBvsCAR pic.twitter.com/ril0yrN783

— NFL (@NFL) October 11, 2016