BMW's Motorrad Vision Next 100 Concept Is a Flexible, Self-Balancing Motorcyle
A zero-emissions motorcycle that can't tip over.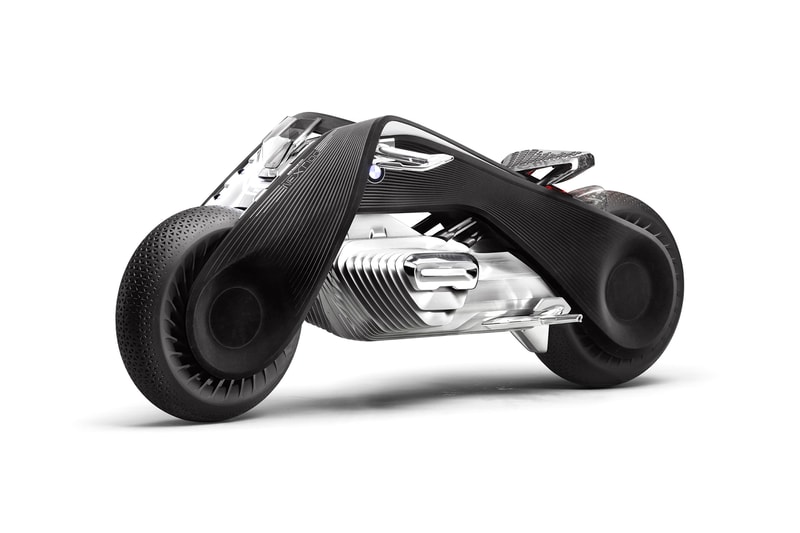 1 of 4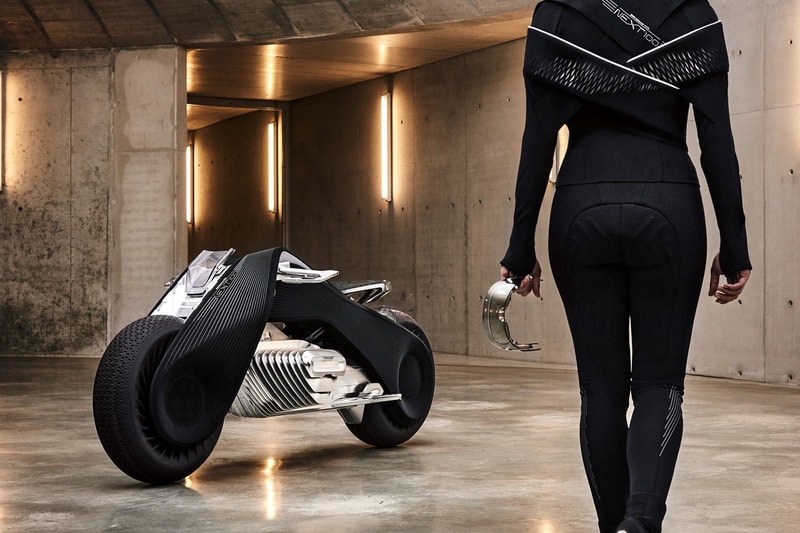 2 of 4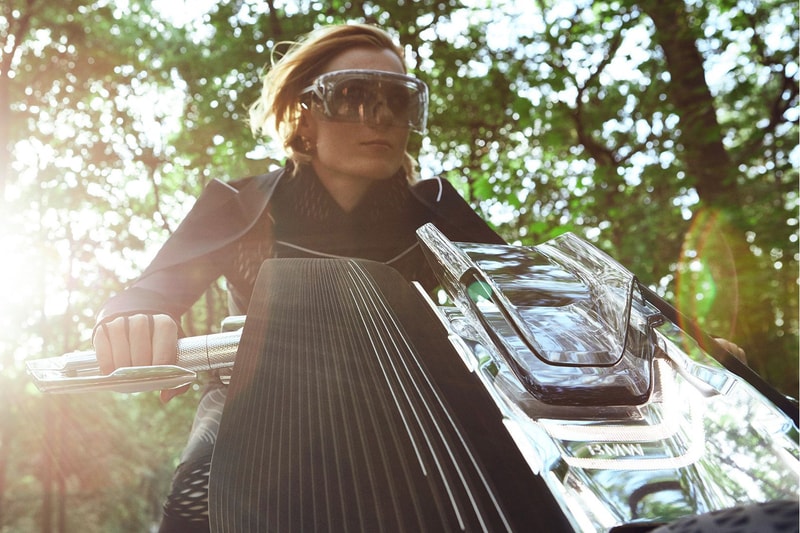 3 of 4
4 of 4
The Vision Next 100 initiative has brought us vehicles from the likes of BMW, Rolls-Royce and MINI, but we've yet to see a motorcycle join the fray. That all changes, though, with BMW Motorrad's contribution to the conceptual automotive collection.
Like the other Vision Next 100 Concepts, BMW Motorrad's envisions a petrol-free future and comes — in this case — in the form of a zero-emissions two-wheeler. The emissions-less design isn't the real story here, though. Instead, BMW's unique frame steals the spotlight. Intended to bend and warp along with turns of the handlebars, the flexible frame not only allows for an unparalleled ride, but allows for the tires themselves to act as the bike's suspension. And since it's coupled with an active self-balancing system, BMW says that the bike is impossible to tip over, which should make infinitely more safe than your average motorcycle. Better yet, the bike is joined by a special suit and visor for the rider that regulate body temperature and provide driver aids — like the ideal line to take — by tracking the wearer's eye movement.
Here's to hoping the theoretical design cues end up providing the basis for some type of BMW Motorrad offering before the end of the century.