Kyle Ng Explains the Individuality Behind Brain Dead
An extension from his introductory interview found in HYPEBEAST Magazine #12.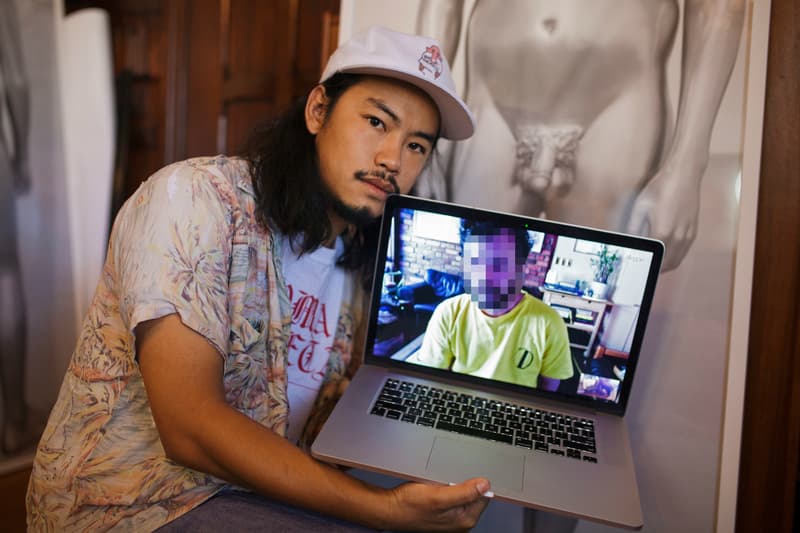 The graphic T-shirt is, undoubtedly, the most democratic of all apparel items. Their accessibility and relative ease to produce often makes them the catalyst to any DIY clothing venture and the staple product for many streetwear brands. We've all heard the familiar success story: a designer begins designing T-shirts, gains success, and transforms a side hobby into a successful global clothing brand. While the internet and social media has irrevocably changed streetwear, this brand strategy is still emulated—but rarely duplicated. Today, Joe Streetwear's attempts at creating a brand are transparent; it's now common for anyone with a considerable social media following to leverage the platform to try and sell apparel. It's the next logical step, right? While this may make sense as a business opportunity, it often leads to uninspired work that lacks critical thinking.
At its best, a design can say something about both the designer and the person wearing it. Graphic tees historically have been used to help symbolize a subculture or movement. A good example would be Thrasher T-shirts: it used to be that you could see someone with one and know that you had something in common. The same could be said for a T-shirt of your favorite band. Now social media has allowed people to not only measure, but track what's cool in terms of "likes," which is excruciatingly impersonal. It's easy to follow tastemakers, recognize concert tees are popular, and click your way into trendiness. It's a double-edged sword, yeah, but surely more painful for those with more passion than free time.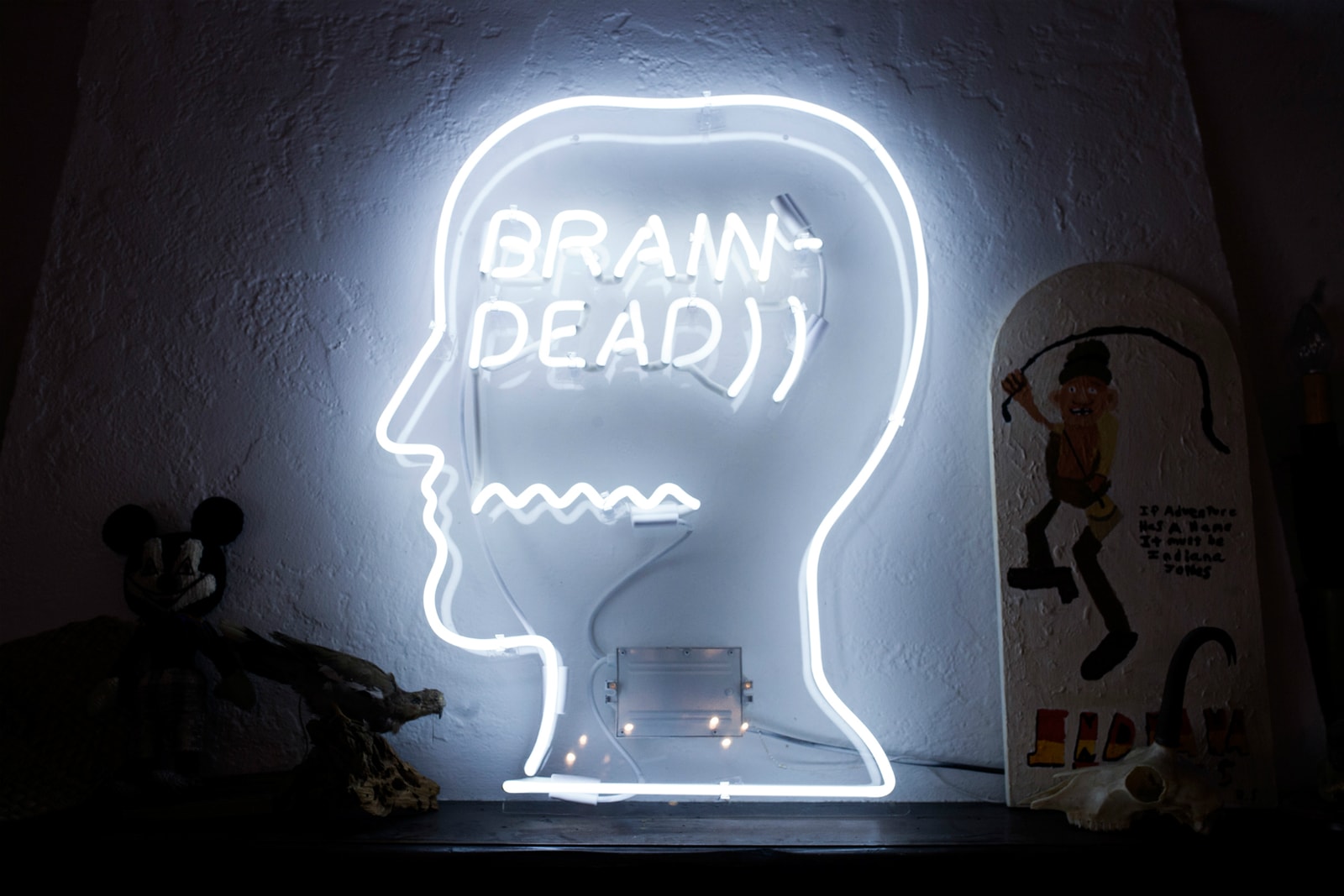 Kyle Ng, co-founder of Brain Dead, fondly recalls the meaning of T-shirts, especially growing up in the punk scene. They were a signifier that you were part of a small club. As a brand, Brain Dead strives to keep these underground traditions alive through the graphic T-shirt. Ng, alongside his business partner Ed Davis, are both self-professed scholars of subcultures and art. We recently caught up with Kyle at his apartment to get a peek at the brand's design process. Upon stepping into his apartment, you immediately get an idea of who he is—and thus, what Brain Dead actually means. In an age of phone-induced A.D.D., Kyle seems to revel in searching for and obsessively exploring the minutia. His place is a treasure trove for all things curious and peculiar—from rare books to taxidermied animals—reflecting his expansive taste in many forms. Kyle regularly breezes through reference magazines like an issue of RAW or an old Japanese Penthouse, and once an image resonates with him, he's quick to hop on a Skype call and share it with Ed. They clearly share similar tastes that spans the high and low of brow, ultimately creating a compelling graphic-led approach that has garnered much praise in the streetwear world.
Check out our discussion below to see their advice for creating a strong graphic T-shirt as we work to expand on their story that was highlighted in HYPEBEAST Magazine's "Entrepreneur" issue.
Can you describe how Brain Dead became a brand?
Braindead started from the idea of showcasing things Ed and I were into. We love art, music, cult cinema, rare printed ephemera, bootleg anything, handmade toys and weirdo stuff in general and we wanted to create platform to make and curate projects and produce product that relates to our world. It's really just stuff for us. We didn't realise other people were going to be so into it.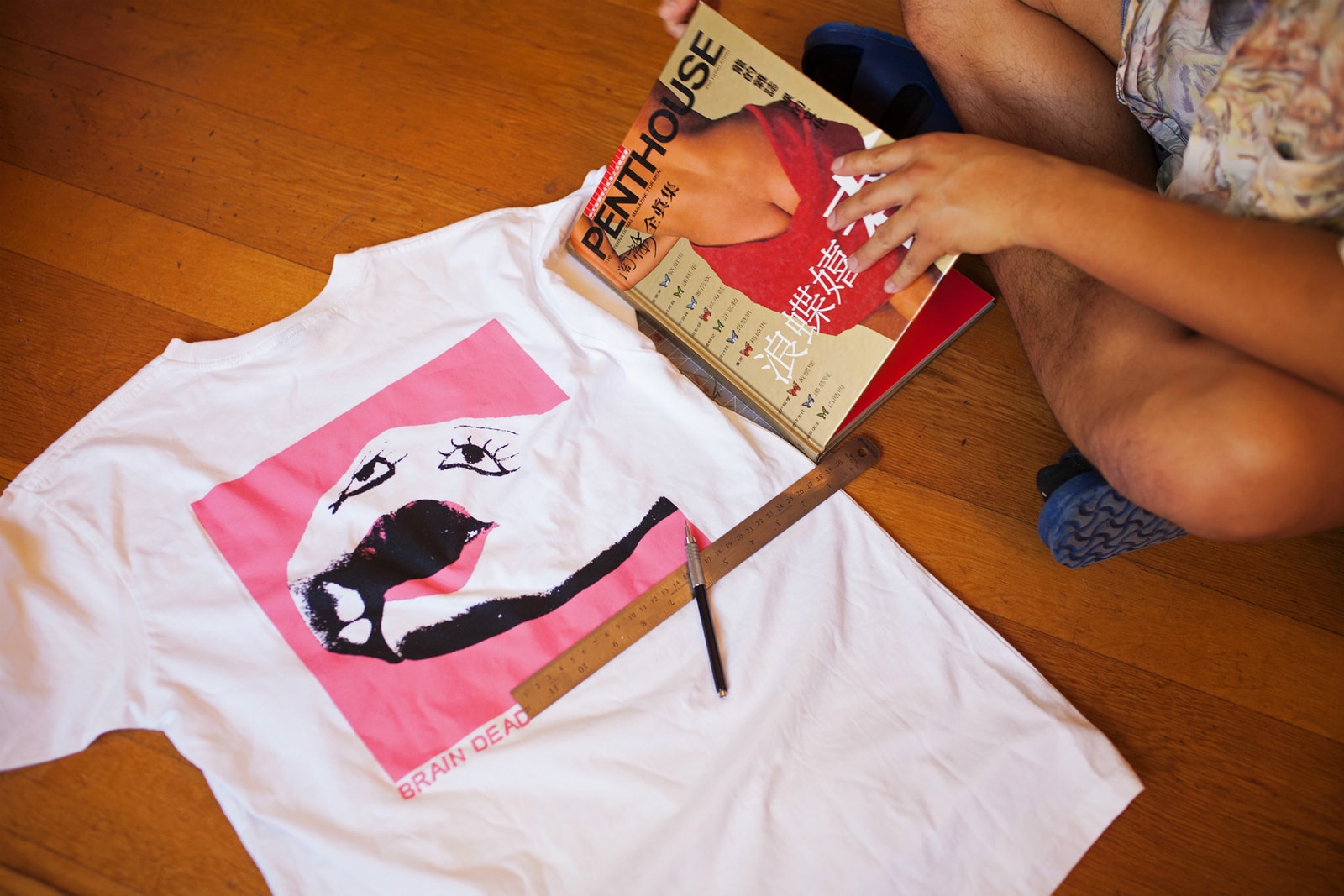 If you had to, how would you describe the Brain Dead aesthetic?
The Brain Dead aesthetic is fluid, it's always changing because it's influenced by so many things. I would say it's impossible to pin it down to any one description. It changes as we change.
You guys are known for strong graphic t-shirts. What do you think makes a good graphic tee?
A strong graphic tee needs to mean something. They usually convey a small visual representation of who you are. Our tees are our language. It's how we talk to the world. It's how we get our ideas out there.
Do you try to stand out and differentiate yourself from all of the other people doing graphic tees or is it more about just designing what you're into yourself?

We don't try to separate or emulate any other brands. We only do what we are into. I always believe that brands are like people. They have their own personalities and style. You can be inspired by people and like what others are doing but I think it's really important to have individuality. This brand is all about conveying ideas, not just trying to make products.
What are some of the best places to find images to start designing a Brain Dead graphic?
We look all over. It's like digging for records. Ed and I are both avid collectors. We mostly are inspired by old comics, subcultural movements, old record covers, as well as bootleg culture from around the world. It really varies season to season on what we are inspired by. One collection might be all inspired by hand painted African movie posters, the next might be underground 80's sex club aesthetics.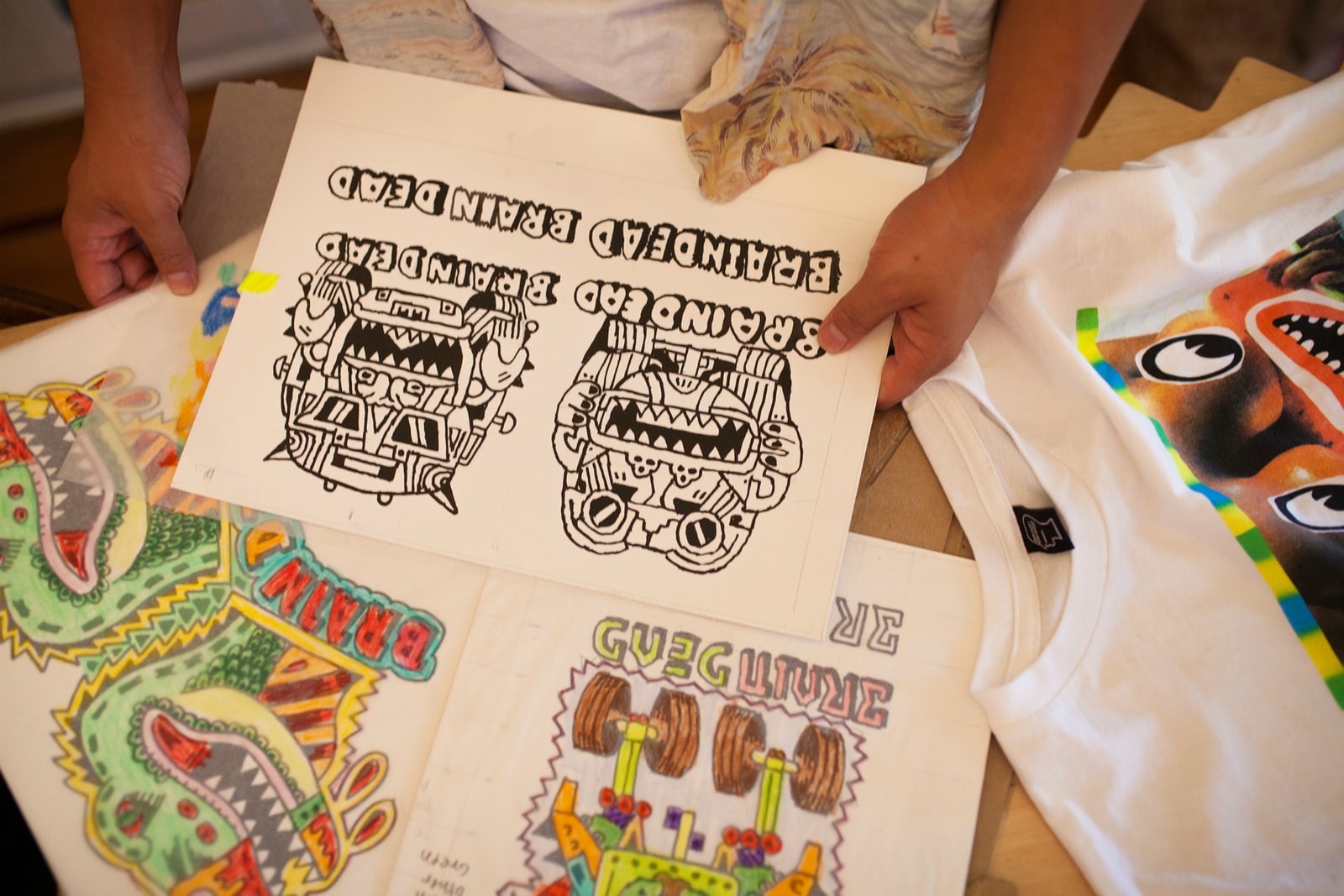 What kind of visuals have been inspiring you lately?
The tip of the iceberg for current obsessions is Kohei Yoshiyuki, ALIEN, Onna, Geinoh Yamashirogumi, Tamiya Military Miniatures packaging, L.O.T.I.O.N, Peaman's WAR… and so many more.

Who are some of your biggest inspirations of all time?
For me personally I am really inspired by contemporary California artists like Mike Kelley, Gary Panter, Chris Burden, Jim Shaw, and Paul McCarthy. I loved how these artists came from punk rock and DIY culture and evolved into fine artists. I really love when artists can balance between "highbrow" and "lowbrow."