David Bowie's Legacy Summed up in 69 Facts
Remembering the iconic artist's legacy just days after his 69th birthday.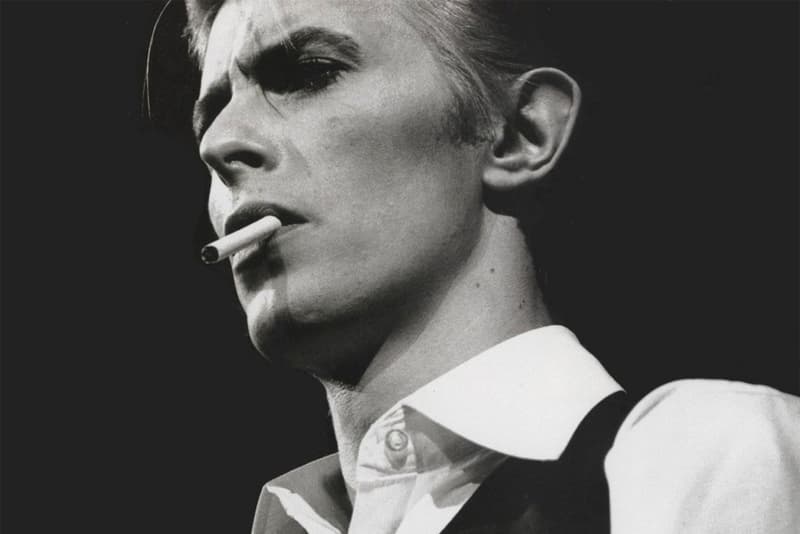 In light of the shocking death of pop culture icon David Bowie, BBC has put together a list of 69 facts to mark this tragic occasion. Starting with details of his childhood, pre-fame and up until his rise to superstardom, let's all take a moment to appreciate Bowie's legacy and the influence he had on modern pop culture. Check out 20 of them below and head over to BBC for the full list.
1. David Bowie was born David Robert Jones in Brixton, London, on 8 January 1947. He shares the same birthday as Elvis.

5. One of his pupils was permanently dilated – after his friend George Underwood punched him in the eye while the pair were still at school. The fight was over a girl.

8. His first-ever release was Liza Jane/Louie Louie Go Home in June 1964, under the name of Davie Jones with The King-Bees.

9. He later changed his name to Bowie to avoid confusion with Monkee Davy Jones.

13. He released his debut album, the self-titled David Bowie, in 1967 after playing in a host of pub and club bands.

16. Bowie's first hit in the UK – 1969's Space Oddity – was used by the BBC in its coverage of the moon landing.

20. Around the time of Bowie's 1975 Young Americans album, Chic founder Nile Rodgers auditioned to play guitar in Bowie's band. He didn't get the part.

22. Bowie is believed to have sold in the region of 140 million albums over his career.

28. He voiced the character of Lord Royal Highness in US cartoon SpongeBob SquarePants in 2007.

35. He declined the CBE in 2000 and a knighthood in 2003.

36. Bowie married Somalian supermodel Iman in 1992. They have a daughter Alexandria Zahra Jones, born in 2000.

42. Bowie co-produced some of the best tracks on Lou Reed's legendary album Transformer.

46. He was in 10 bands – The Konrads, The Hooker Brothers, The King Bees, The Manish Boys, The Lower Third, The Buzz, The Riot Squad, The Hype, Tin Machine and Tao Jones Index. (Some of these performed under other names).

51. He plays just about every instrument on Diamond Dogs – including the famous guitar riff on Rebel Rebel.

57. His image appears on every single one of his album covers – except the UK release of The Buddha Of Suburbia and his final album, Blackstar.

59. In September 1996, David Bowie broke new ground, yet again, with the internet-only release of his single Telling Lies. It would have taken more than 11 minutes to download over a dial-up internet connection. A year later, he launched his own internet service provider, Bowienet.

60. Bowie drew, painted, sculpted and wrote in his spare time. His favourite artists were Tintoretto, John Bellany, Erich Heckel, Picasso and Michael Ray Charles.

61. David got one O-Level – in art.

65. David Bowie was immortalised in stone by artist, 40, who created a tile mosaic of the Starman to celebrate his 65th birthday last year.

66. The David Bowie exhibition at London's V&A in 2013 was the fastest-selling in the museum's history. It featured more than 60 stage costumes including Ziggy Stardust bodysuits (1972) designed by Freddie Burretti, Kansai Yamamoto's flamboyant creations for the Aladdin Sane tour (1973) and the Union Jack coat designed by Bowie and Alexander McQueen for the Earthling album cover (1997).