Chef David Chang Bans Tipping at New Momofuku Nishi Restaurant
The Korean-American chef takes a stand for better living wages in the food industry.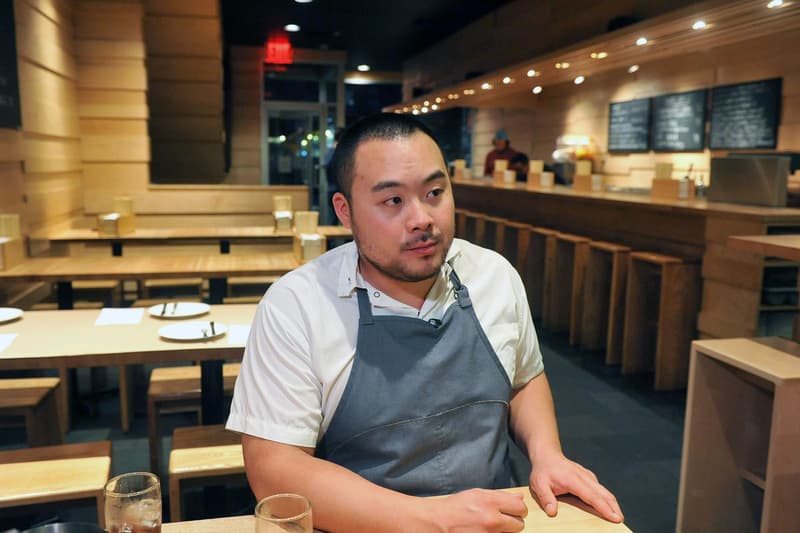 1 of 2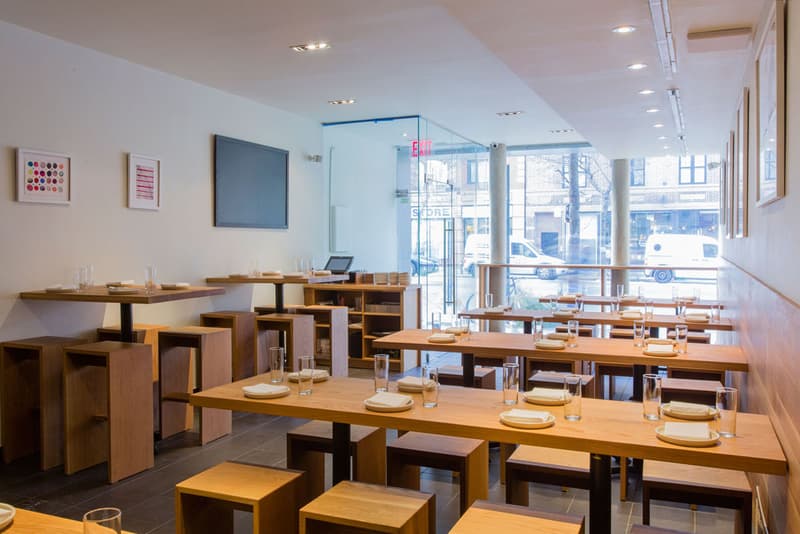 2 of 2
Tucked away in NYC's vibrant Chelsea district lies Momofuku Nishi, the newest restaurant by celebrity chef David Chang which opened its doors for the first time last week. With locations already in Toronto (Momofuku Daisho), Washington, D.C. (Momofuku CCDC), and Sydney (Momofuku Seiobo) in addition to its Noodle Bar headquarters in NYC, Nishi is the first full-service, original Momofuku restaurant to open in the past five years.
What else is new for Momofuku? Plenty. With his latest venture Chef Chang takes it back to his Korean roots with an Italian and Korean cuisine-inspired menu infused with classic Cantonese barbecue and of course, dishes inspired by his mother and grandmother. "Nishi is what Noodle Bar would be if I opened it up as a 38-year-old, not a 26-year-old. We know how to play all our instruments now. The skill level here is higher," Chang told Lucky Peach in a recent interview.
Chang had a few words to share about his menu's price points:
"I'm done with people telling me that I can't charge what I want to charge for things. The only difference between these dishes is price point and regionality. It pisses me off that Asian food has to be cheaper. Why? Not one person has given me a reason why. All the ingredients that we're getting are top quality, and just as expensive as any other restaurant. Look at the version of cacio e pepe we're serving here. The only expensive ingredient we're not using is parmesan—and guess what parmesan is? MSG. We're replacing the parmesan with our own fermented chickpea paste that took us six to nine months to make. So fuck you guys. I'm not getting on the phone and ordering a wheel of parmesan. Don't tell me that I can't charge like Italian food."
His stance for a no-tip system stems from the restaurant's success at their Sydney location:
"We have a restaurant in Australia where tipping is not like it is here. I got to see just how much our cooks and servers make. It's a considerable amount, and there is greater parity between the front and back of house. I don't know if anyone has a restaurant in Australia who can say that, but we can. It is crazy how much money a cook can make relative to NYC—still not enough, but a lot. It was an idea that we want to try. Bottom line is we want to pay sous chefs, cooks, and dishwashers a living wage. People say, 'Why don't you just charge more money?' They're idiots. Margins are slim to none. Restaurants are not a very profitable business. This is an opportunity to pay our cooks more… We want to be able to grow as a company so we can provide for more people. This is a way we might be able to do that. And if it doesn't work, we can always go back to the old way."
Nishi's menu has not been released yet, but the eatery is now open five days a week, from Tuesday to Saturday.
Momofuku Nishi
232 8th Ave. (between 21st and 22nd streets)
New York, NY 10011