10 Overlooked adidas Boost Releases From 2015
The ones you might have missed during The Year of the Boost.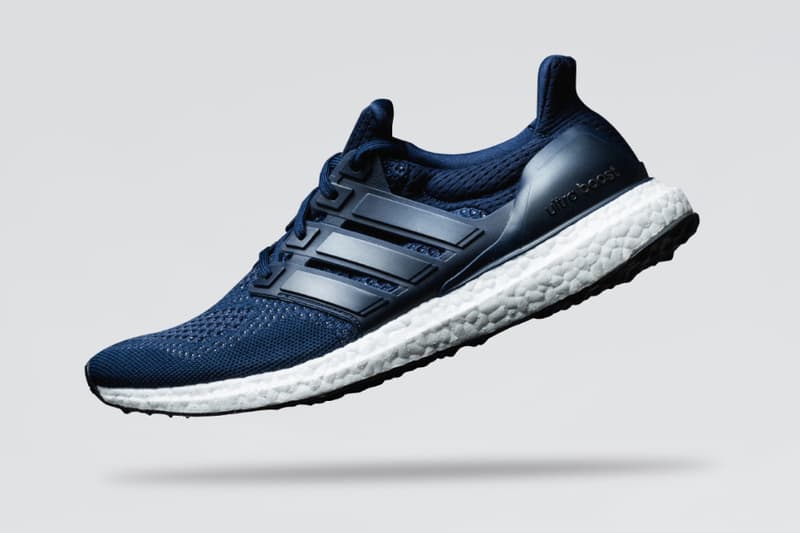 With 2015 irrevocably etched into the sneaker culture annals as the year of the adidas Boost, and with the German sports giant ready to churn out a host of new collaborations, unique product, archive rehashings and slightly tweaked Yeezy Boost colorways in 2016, there is no better time than the present to take a look back at the releases that may have slipped under the radar in the last twelve months. Whilst the number-crunching sneakerheads at Kick Posters put together a handy chart of 2015's most popular Boost releases, we have had a dig around in the archives to find out the gems that were missed. The pieces of under appreciated genius, the harder-to-find and the avant-garde iterations that may have raised more eyebrows than they did shift units.
Palace Skateboards x adidas Originals C.M Boost
1 of 2
2 of 2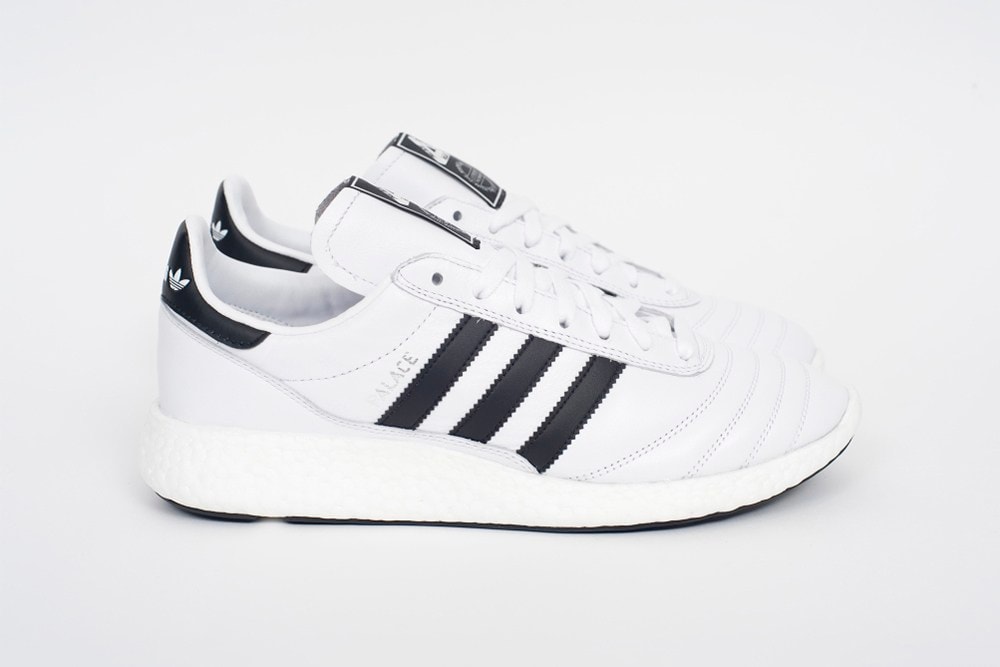 When London's Palace Skateboards collaborated with adidas Originals on the pared-back and archive-inspired Palace Pro Boost back in October they were snapped up almost immediately. The brand's archive-inspired aesthetic, that had run through all of their work with adidas, Reebok and Umbro, was cemented in an iconic silhouette atop a modern, innovative sole. Mere months later, when the Palace Skateboards x adidas Originals C.M Boost was released, the reaction was understandably more muted. A take on the iconic Copa Mundial football boot, the second release from the Anglo-Germanic liaison held a more niche appeal than its predecessor and was distinctly less wearable in both its black and white colorways. The C.M Boost however is a shoe that ties Palace's and adidas' roots neatly together in a smart, modern sports shoe.
EQT Running Support '93 Boost
1 of 2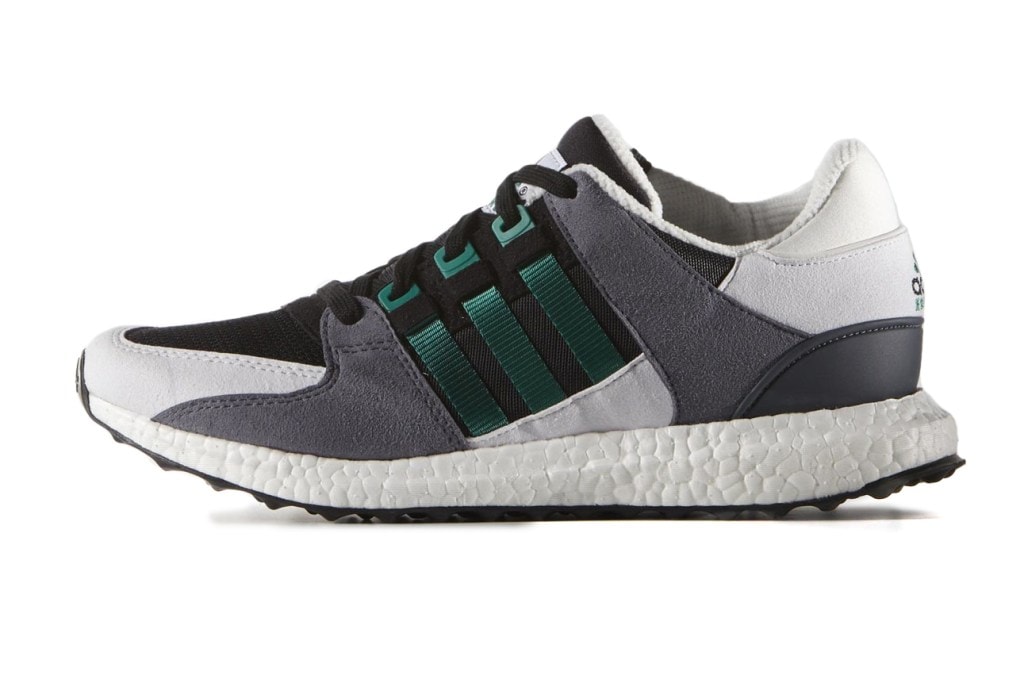 2 of 2
Whilst adidas is clearly keen to push forward and innovate with its groundbreaking Boost sole, the brand maintains loyal to its rich archive of product. This blend of old and new, a popular EQT upper on a Boost sole, is perhaps most indicative of the brand's new direction. A blend of old and new, the silhouette was released during December and got a little lost in all the Yeezy madness.
adidas Running Energy Boost ESM "All-White"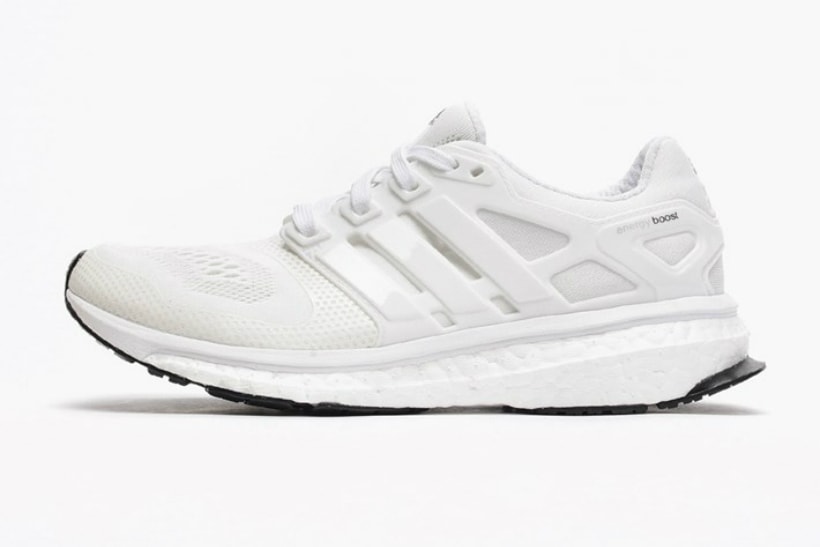 All-White, but not quite. A sportier, more athletic option that stays true to adidas' technical roots, the Energy Boost ESM was equipped with a white Energy Boost heel cage, a pebbled midsole (much in line with Boost's signature design) and a black outsole outfitted in adiwear rubber.
adidas Busenitz Pure Boost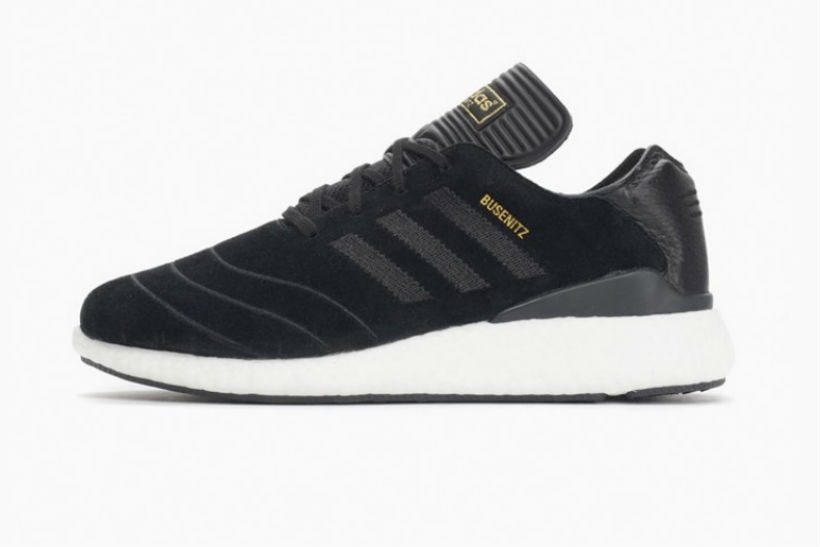 Away from the fanfare and hype surrounding Palace's adidas releases, adidas Skateboarding was quietly going about its business and adding a Boost sole to the ever popular Busenitz model back in November. With a clean, retro adidas look, the Busenitz has long been a favorite for adidas fans beyond the culture of skateboarding. The addition of the cushioned, light Boost sole brought yet another modern icon into adidas' new era.
adidas Ultra Boost "Wool Limited" and "Glow Limited"
1 of 2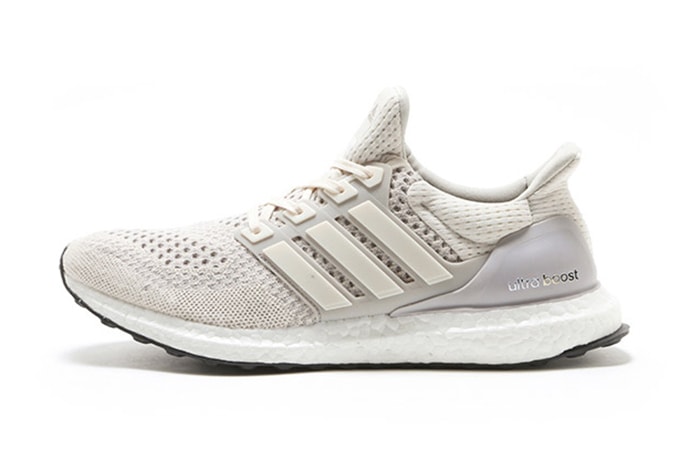 2 of 2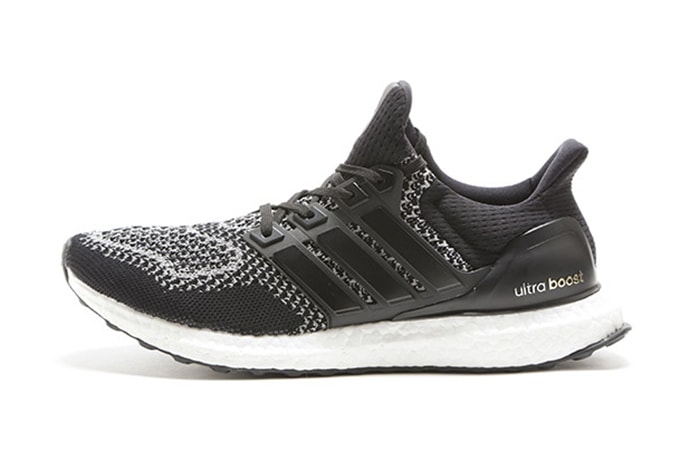 One of a few releases that piqued the interest of those enamoured with Kanye's all-white Ultra Boosts, this release featured a muted black and white colorway alongside a white and silver iteration with a vaguely iridescent look. Not quite THOSE Ultra Boosts, both colorways were overlooked back in late November.
adidas Blue Boost
1 of 2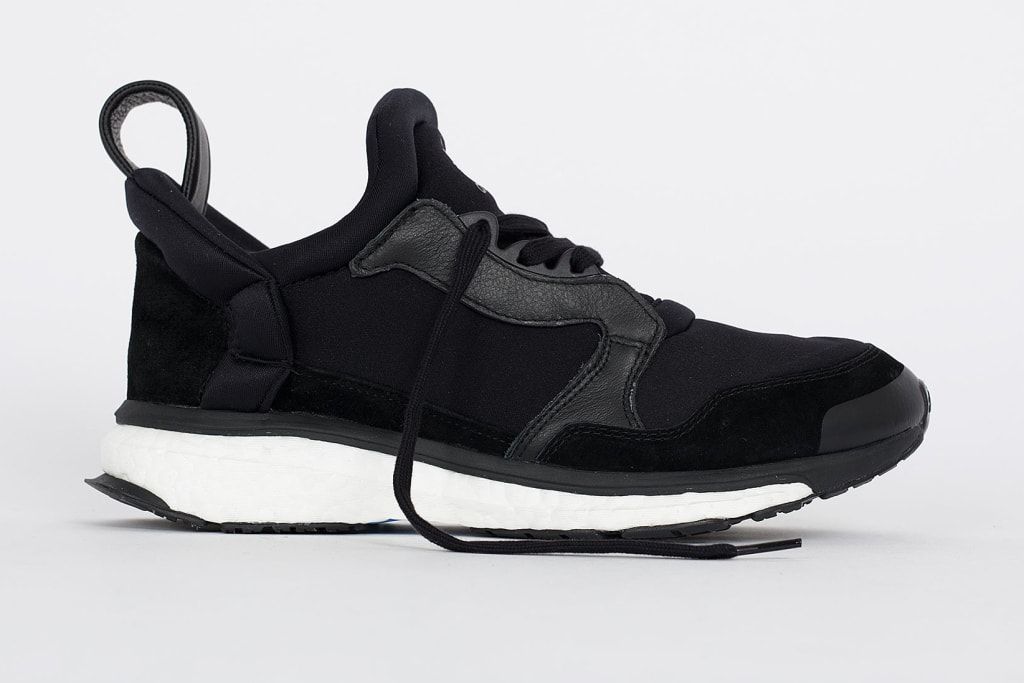 2 of 2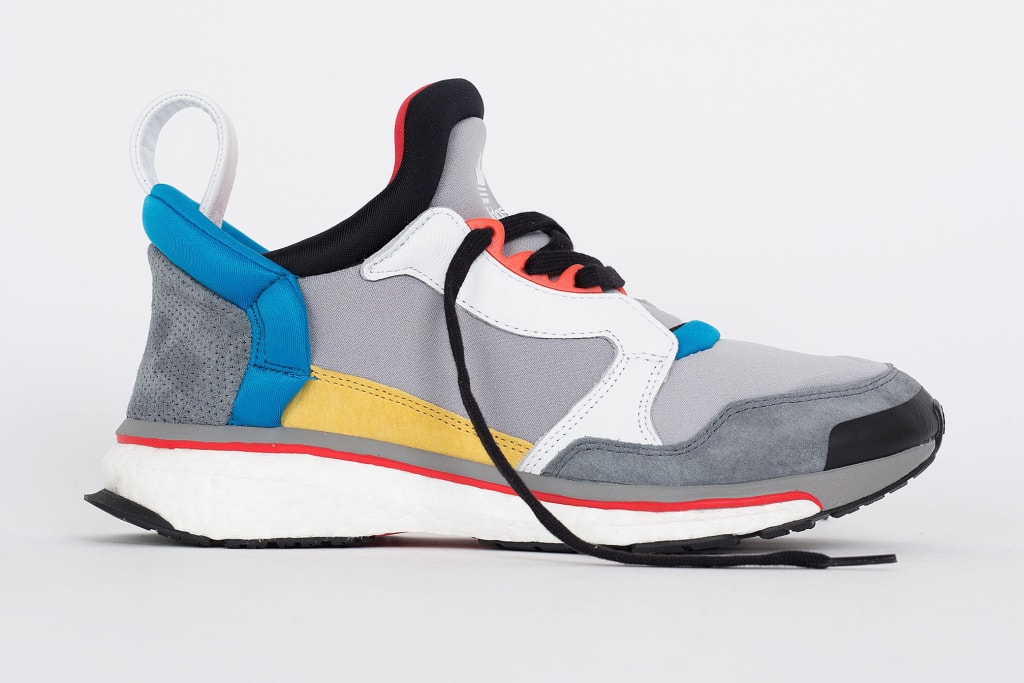 A release from adidas' oft-forgotten, fashion driven Blue line, the Blue Boost was available in a Yohji-esque monochrome palette or a more garish and varied multicolor iteration. Rapidly forgotten after a slew of Tubular and Y-3 releases, the Blue Boost was an adidas foray into fashion and function that didn't involve the omnipotent Mr. West.
adidas Ultra Boost "Collegiate Navy"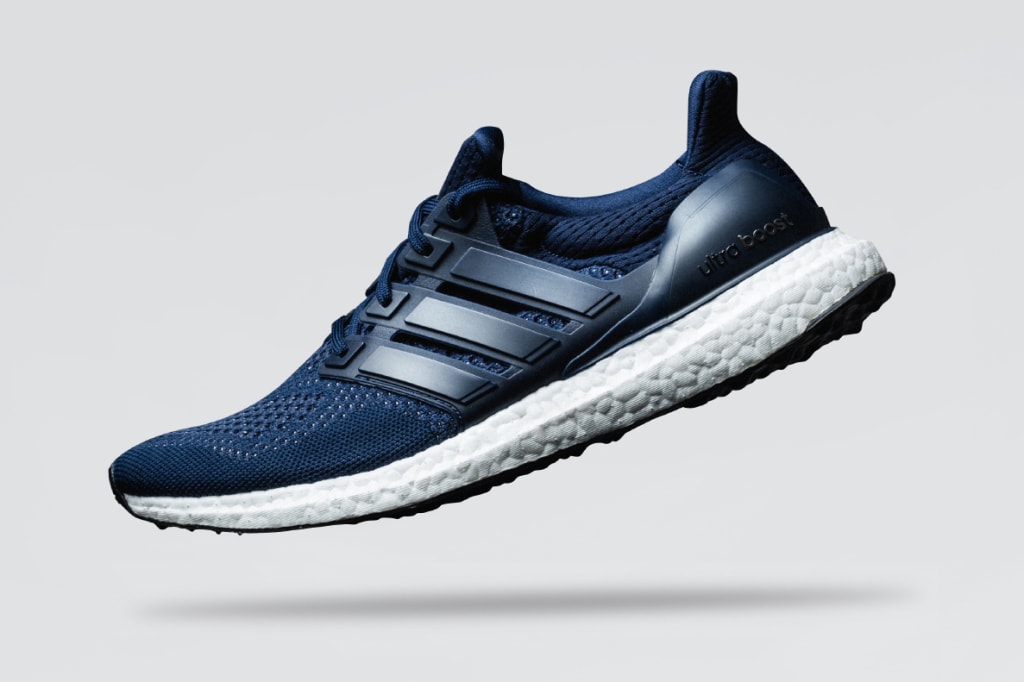 A tonal Ultra Boost that is exactly what you would expect, Navy. A smart, subdued choice, overlooked by many Boost fans in the market for something a little more vibrant or with supplementary design touches. The release sold out, but moved a little slower than it's more colorful counterparts.
adidas Ultra Boost "Silver"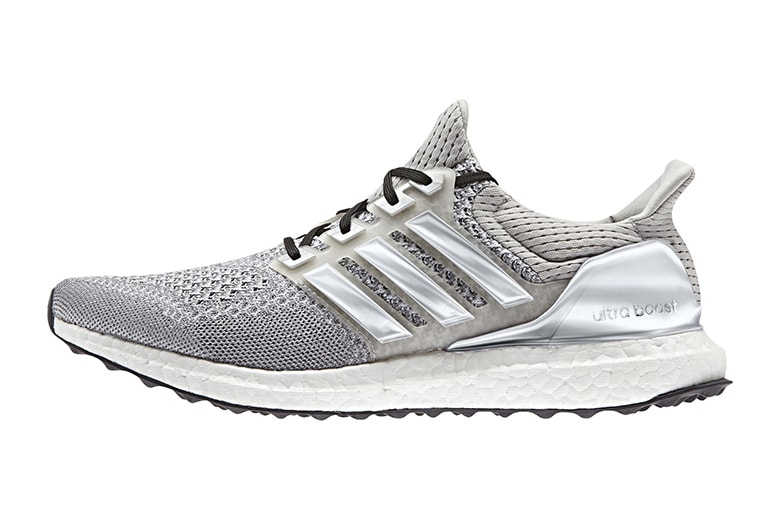 Prompting comment section offerings of "Did Kanye wore this colorway? No? then I'll pass", this almost-white iteration of the Ultra Boost was another that drew comparisons to the all-white model. A gray mesh upper under a translucent white and iridescent silver heel cage and Three Stripes wasn't enough to allow this release to live as long in the memory as more classic looks.
adidas Y-3 Boost QR Knitted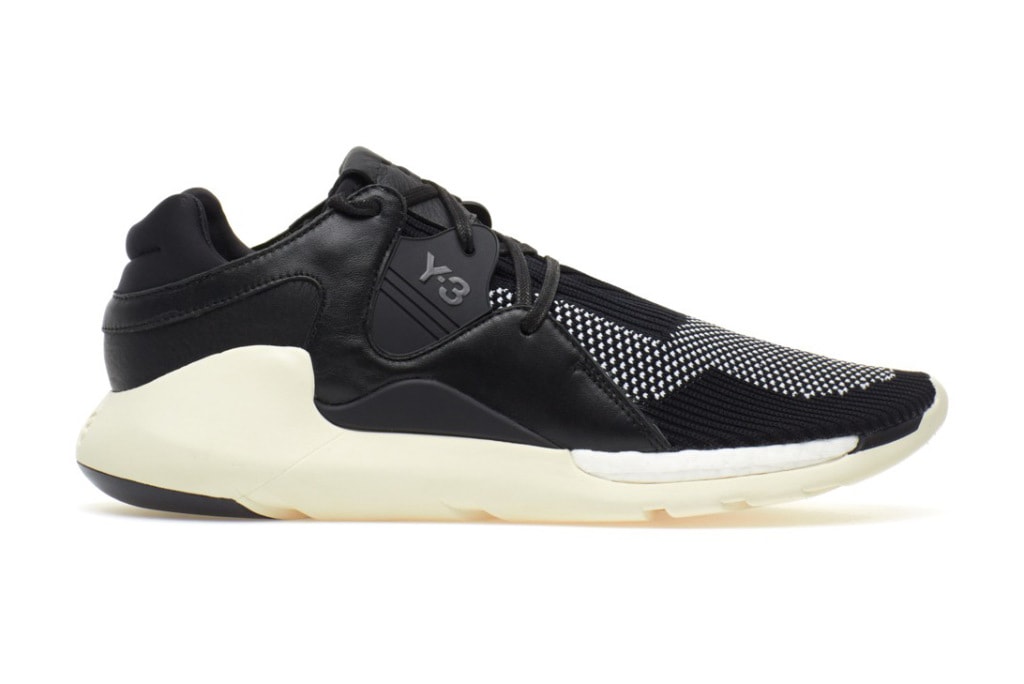 Not quite the chart-topping Y-3 Retro Boost that caught the imagination of so many of you, the adidas Y-3 Boost QR Knitted is anoter option from Yohji Yamamoto's iconic line that equips a futuristic runner upper with a Boost foam forefoot.
adidas WMNS Ultra Boost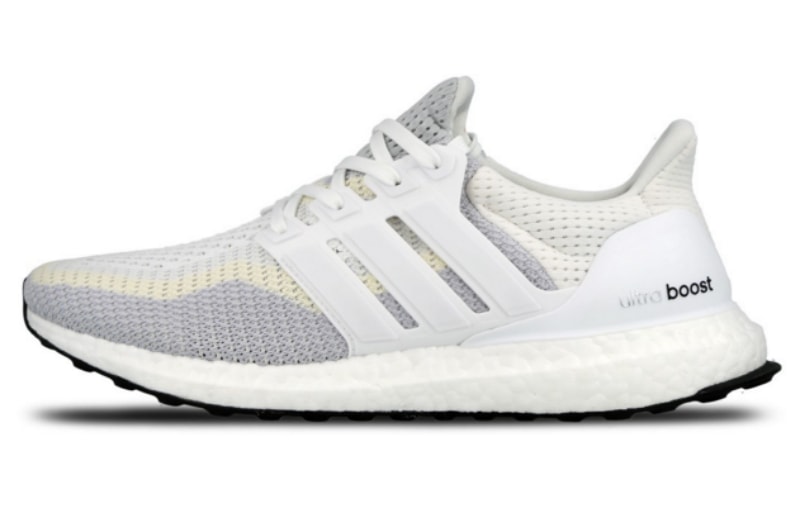 Off-white and silver make up the palette of this Boost that slipped under the radar late on in the year. Available only in women's sizes, the shoe shows adidas beginning to experiment a little with colour and pattern to the front of the shoe. Another colorway that didn't quite live up to that which got the hallowed Yeezy co-sign.