The First Time We Saw the Jumpman on a Side Panel Was on This Sneaker, and It's Back
Welcome back the Sky High.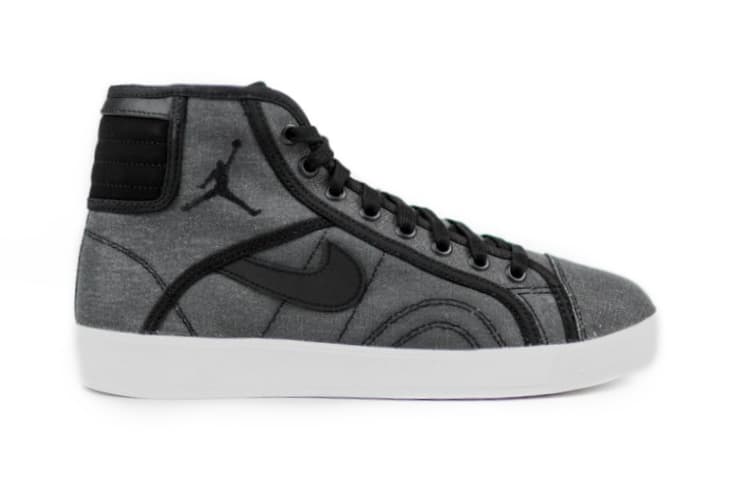 Among athletic sneakers, the Jumpman logo is almost has recognizable as the Swoosh. However there was a time when Nike was unsure how the motif would fare on the lateral sides of its sneakers. In comes the obscure Sky High, the first sneaker to feature the Jumpman logo not on its tongue, and it's back for 2016. Having recently cropped up on sites like Rock City Kicks and Jimmy Jazz, this Blazer-like silhouette sports a black and grey canvas upper with suede and leather accents, and a half Check, while resting atop a crisp white sole. Not a bad pair for beaters, but we much rather see the OG colorway.