Knock Kitchen & Kicks by Onion
Combining the worlds of food and sneakers, this new hybrid space makes its mark on the Bangkok landscape.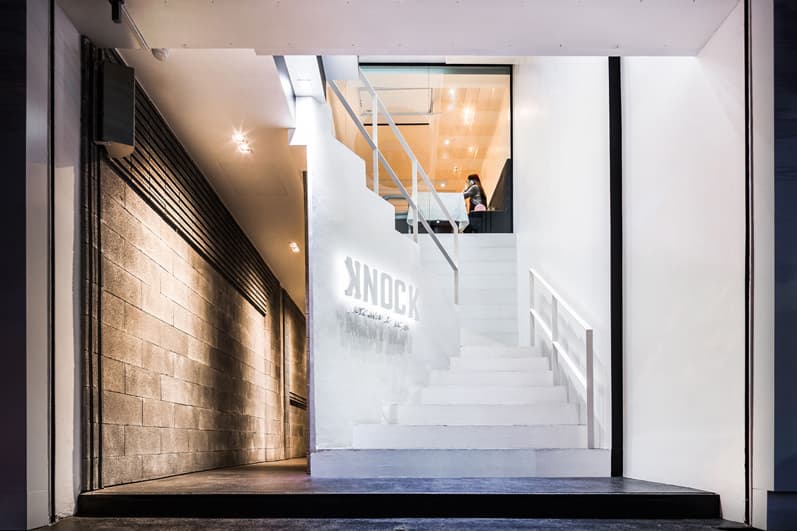 1 of 9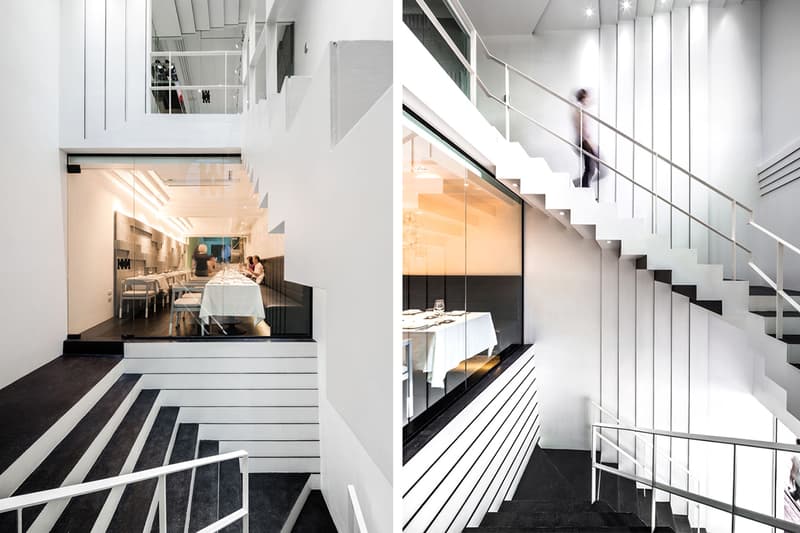 2 of 9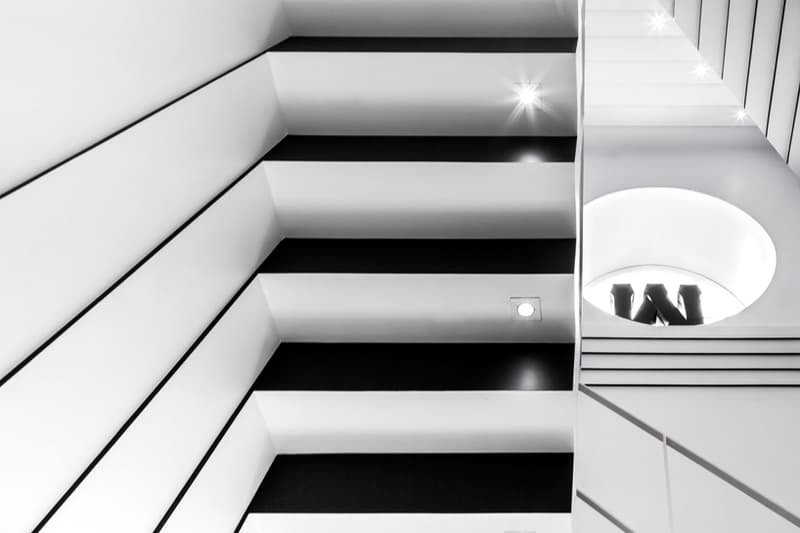 3 of 9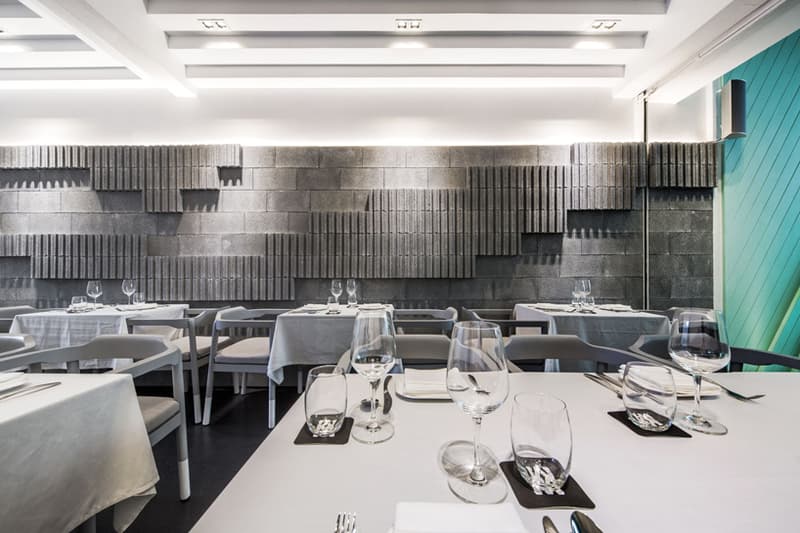 4 of 9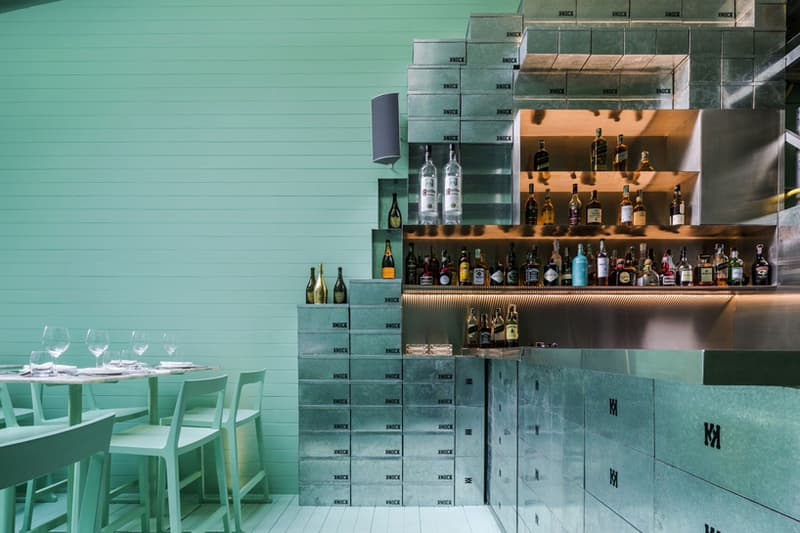 5 of 9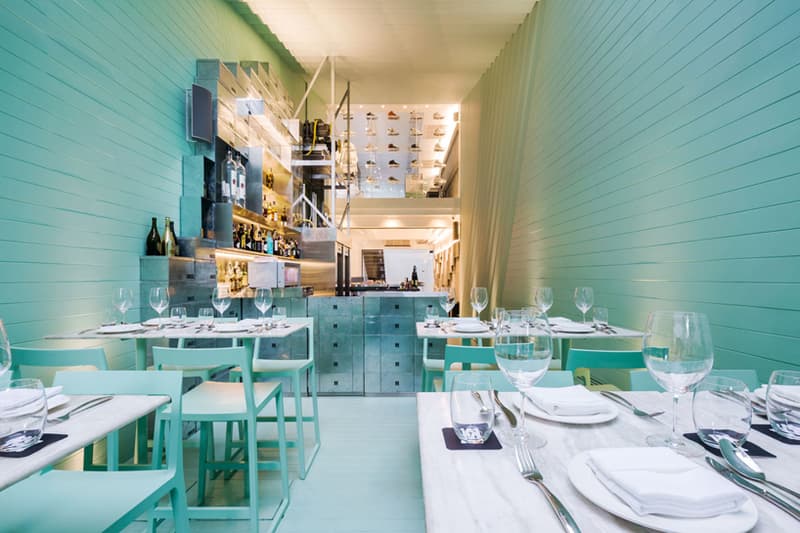 6 of 9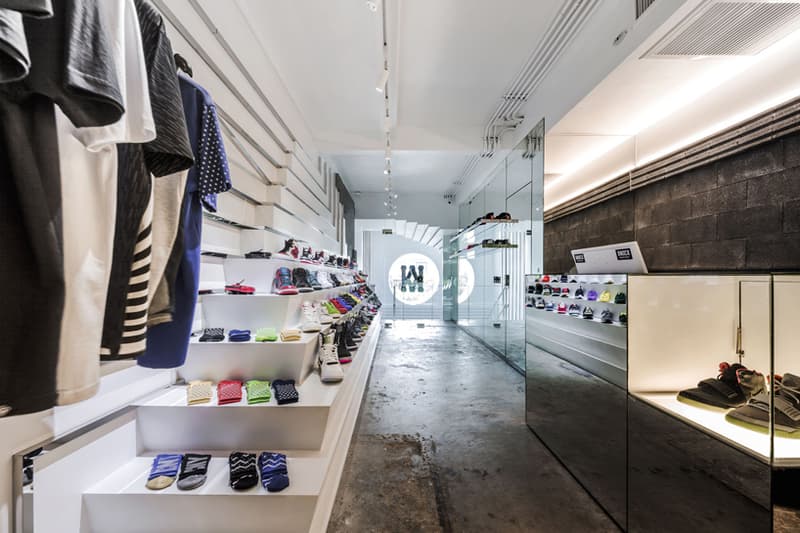 7 of 9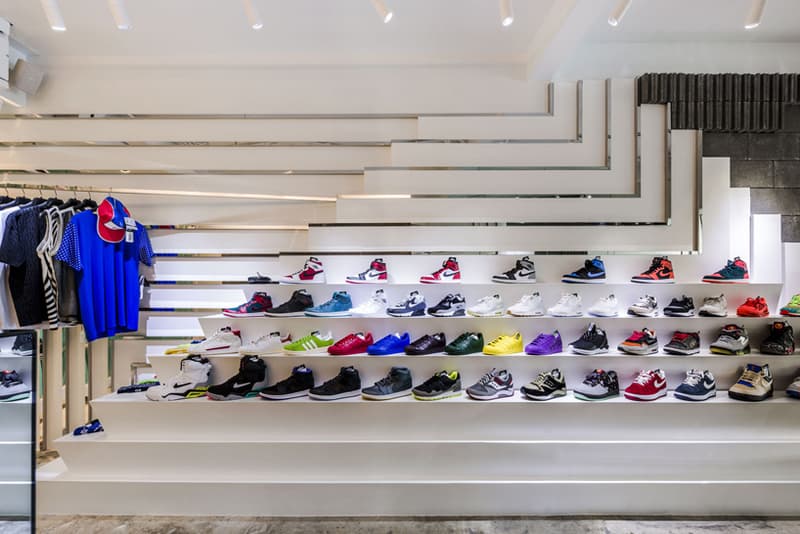 8 of 9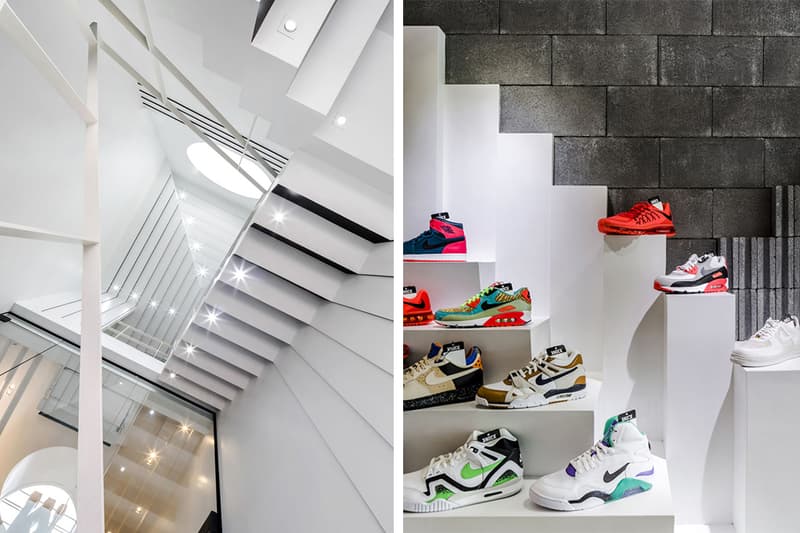 9 of 9
Translating their love good food and good sneakers, a group of individuals founded Knock Kitchen & Kicks in Bangkok's trendy Thonglor district, enlisting the help of architecture firm onion in the process. Taking the theme of the street as a starting point for inspiration, the four-story space is heavily based around the use of linear visuals, with diagonal wall patterns being a dominant feature. Walking in from the street, the visitor is confronted almost immediately by a large staircase that rises up to the bistro and the sneaker boutique above, revealing nothing to the outside. The bistro is washed in a pastel green, utilizing zinc shoeboxes to form the shelving and bar area. A window looks up to the retail space, and a large skylight providing comfortable daylight. Meanwhile, concrete blocks forming the walls are arranged and stacked to differentiate between the different levels. Enjoy the slideshow above for a look at this unique hybrid space.