New Balance Football: Can the New Kids on the Block Challenge adidas and Nike?
An examination of David versus two Goliaths.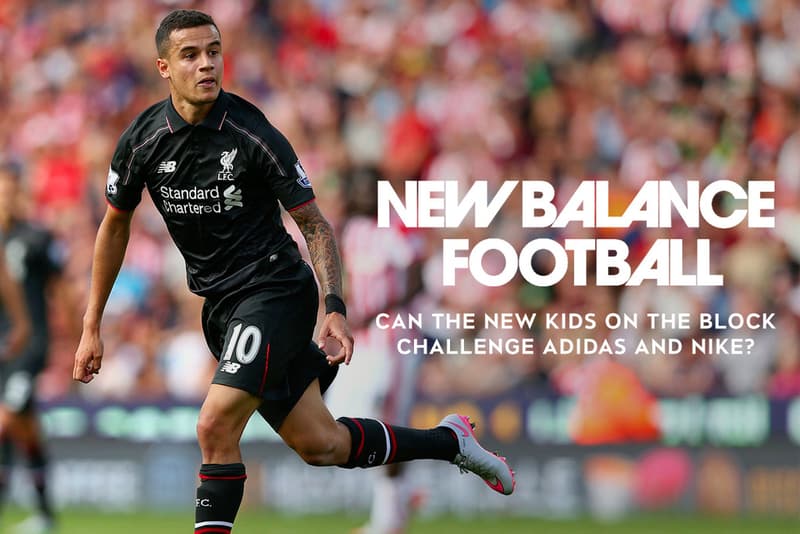 With the new European soccer season upon us, the usual speculation over who will be lifting trophies in May, and how each team will fare is just about at fever pitch. But as the world's top sides prepare to do battle for the coming eight months, another war will be waged on the pitches of Europe this year – the perennial battle for power between the world's top sportswear manufacturers. The 2015/16 season will also see an underdog attempt to usurp Nike and adidas, as tech-runner-cum-dad-shoe of choice New Balance make a return to soccer. There are other brands who are also poised to return, with Le Coq Sportif providing some fantastically simple, nostalgia-tinged attire for Italian side Fiorentina and France's St Etienne. Yet, it would seem that New Balance's calculated assault on a market, which it has not ventured into for decades, might have the greatest chance of success.
The likelihood of New Balance toppling German powerhouse adidas or their Portland-based rivals seems like a pipedream at present, but that is exactly what they intend to do. Overnight success would be impossible, this is not simply the case of throwing money at something and expecting results, soccer is a much more fickle beast, and Manchester City's years of financial wealth but lack of on-field success has been testament to this. No amount of sheikh's millions – or re-diverted funds from seriously comfy running shoes – will change this. It is also on the blue side of Manchester that New Balance's hopes for success lie, having enlisted a slew of big-name stars to be the faces of their new soccer boots, as well as strategic sponsorship of clubs such as Liverpool, Celtic and last year's Europa League Winner's Sevilla.
Patience – and lots of it – will be required if New Balance Football is to prove to be a success. But do they even stand a chance? With the odds stacked against them, it's somewhat surprising that the players they have chosen to act as their representatives are excruciatingly dull. With a selection of unremarkable City players, such as Alvaro Negredo, an ageing and increasingly slow Vincent Kompany and a man who seems to forever plays on the periphery of games, despite his apparent skill, Samir Nasri –it all feels rather uninspiring. Across Manchester, they have enlisted the help of the ever-controversial Marouane Fellani, who at least might stamp on someone off the ball to keep things interesting.
Similarly, New Balance Football's approach to which teams they have chosen for their inaugural season is incoherent. There are some, like Celtic and Liverpool, whose rich history and fervent fan-base will be add an element of cultural gravitas to New Balance's efforts, but even that is somewhat dulled by the inclusion of Stoke City – a team so ugly in nearly everything they do that their name has almost become a byword for everything that is not The Beautiful Game.
Such an unusual start is perhaps understandable: trying to penetrate a monopolised market can be a thankless task, and I suspect many of these sponsorship deals will have been as a result of circumstance rather than a desire to really see Charlie Adam's rotund figure running out at Stoke's Britannia Stadium on a typically miserable British Wednesday night resplendent in New Balance. But perhaps the answer for New Balance Football already lies within the company. Their footwear division –and not the ultra techy or strug-tier Dad facets, but the actual good, well-designed casual stuff that we all like wearing – has carved its own niche in an equally crowded market. When it comes to the footwear that appears on websites of this ilk, New Balance don't try and compete with Nike's hype-machine or adidas Original's rich archive, but their leftfield aesthetic obviously strikes a chord with many consumers looking for something different, not a beige tribute act to their rivals but something with a true, clear vision. Something with a bit of style, and an undeniable character. Stylistically, soccer is crying out for a similar antidote to the fluorescent, skin-tight stranglehold that adidas and Nike have on the game.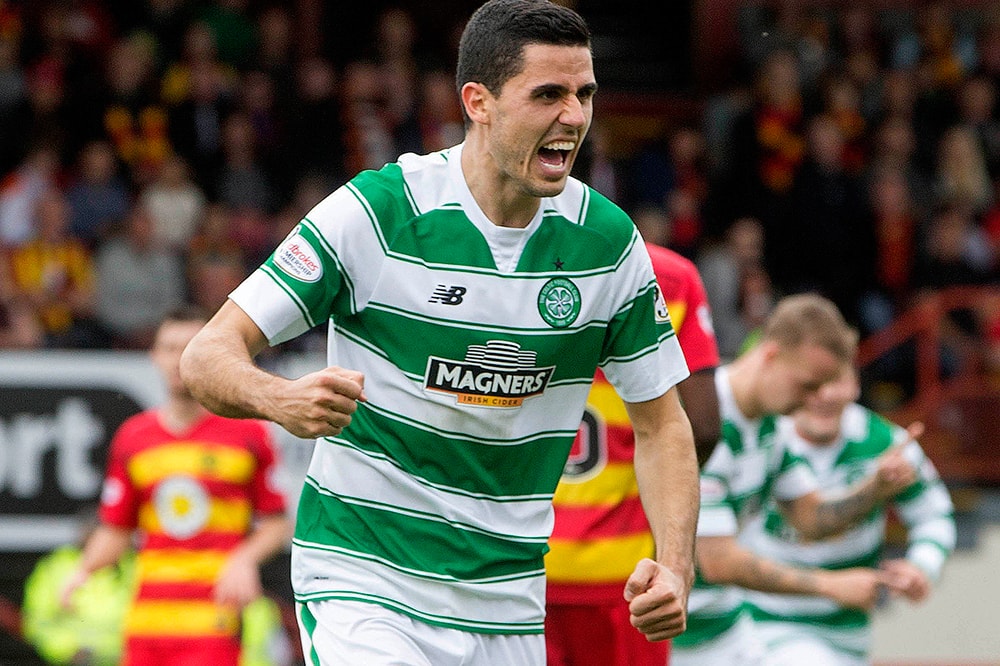 Would such a business model work? Increasingly, we see a burgeoning market for stylish soccer publications that are more likely to celebrate Borussia Dortmund's Westfalenstadion stark architecture and vociferous inhabitants than a heat-map of Manchester United's free-kick routines for 2014. Retro kits, too, are also a growing industry. And that's the wonderful thing about soccer – it's fantastically tribal and romantic, making it one of the few markets where homogeny need not exist, because there is a genuine value placed upon history, one-upmanship and individuality. Germany's FC St Pauli, for example, have built a footballing dynasty by understanding this, despite a lack of any real on-pitch success. The Hamburg based club's left-wing, anarcho-punk outlook sees them, somewhat ironically, rake in the second highest profit from soccer shirt sales of all German clubs, only second to Bayern Munich. There is room for a third way within soccer manufacturing, it would seem.
There are positives to New Balance's new look soccer division. Their commitment to investing in grassroots soccer not only eschews the general aloofness that many sportswear giants have when it comes to their core customer, but it has also proved successful in other sports. Take British cycling label Rapha, for example, who infiltrated the cycling market not through big-name endorsements but by making a genuine connection with amateurs and fanatics. If New Balance can replicate this to some extent, it will provide them with a solid platform on which to build.
New Balance Football may well be a success, but in its current form it will be left fighting for the scraps alongside the likes of Puma and Umbro. Unlike those two brands, however, they have an entirely blank page to work from. Their marketing needn't be some detached, hyper-active bluster with a dubstep soundtrack resembling something that someone at an Ad-agency probably called "dynamic" – but it is. Similarly, their players need not be an array of middling quality "stars" without a modicum of personality, because there's a reason that soccer boasts a higher incidence of cult-figures than most sports. And, for all they have Porto and Sevilla flying the New Balance flag in European soccer, they still have Charlie Adam and Stoke. It would be nice to see someone present a genuine third option within soccer sportswear, and if any brand have has style credentials and funding to make it happen, it's New Balance.
Find out more about New Balance Football here.