Facebook Unveils Its Answer to Siri & Cortana
Facebook introduces its M virtual assistant to Messenger.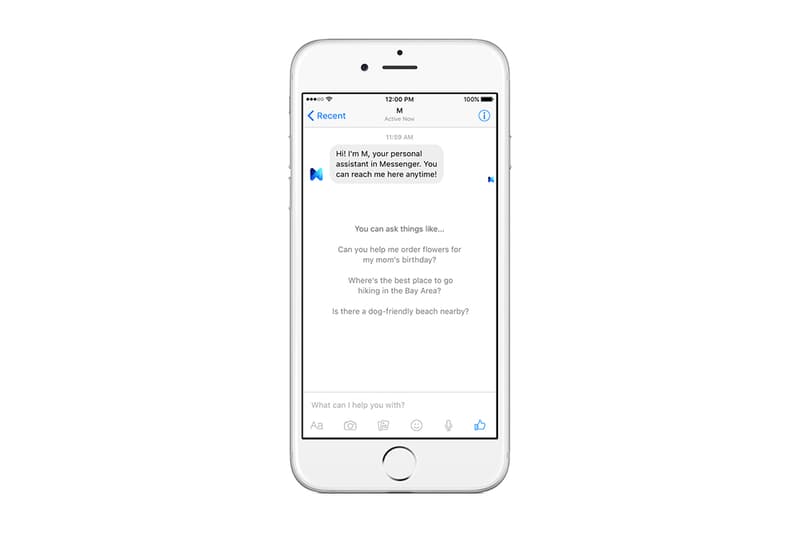 Taking cues from the likes of Siri and Cortana, Facebook has unveiled its own virtual assistant. Simply dubbed M, the new service is billed as a "personal digital assistant inside of Messenger that completes tasks and finds information on your behalf." Said Vice President David Marcus of M:
Unlike other AI-based services in the market, M can actually complete tasks on your behalf. It can purchase items, get gifts delivered to your loved ones, book restaurants, travel arrangements, appointments and way more.

This is early in the journey to build M into an at-scale service. But it's an exciting step towards enabling people on Messenger to get things done across a variety of things, so they can get more time to focus on what's important in their lives.
This means that ultimately M could offer quite a bit more than its counterparts, although it's worth noting that the AI is "supervised by people" — meaning a team of Facebook's own so-called M Trainers are physically booking your appointments, making purchases, etc. The Verge notes, however, that "the artificial intelligence at play seems significant, with M responding to your initial queries with follow-up questions and updates as tasks move towards completion."
M is set to slowly roll out over time and is currently available to a select few Facebook Messenger users in the Bay Area.