Common Projects 2015 Fall/Winter Track Shoe
Take a look at how Common Projects is steadily branching away from its usual set of aesthetic values.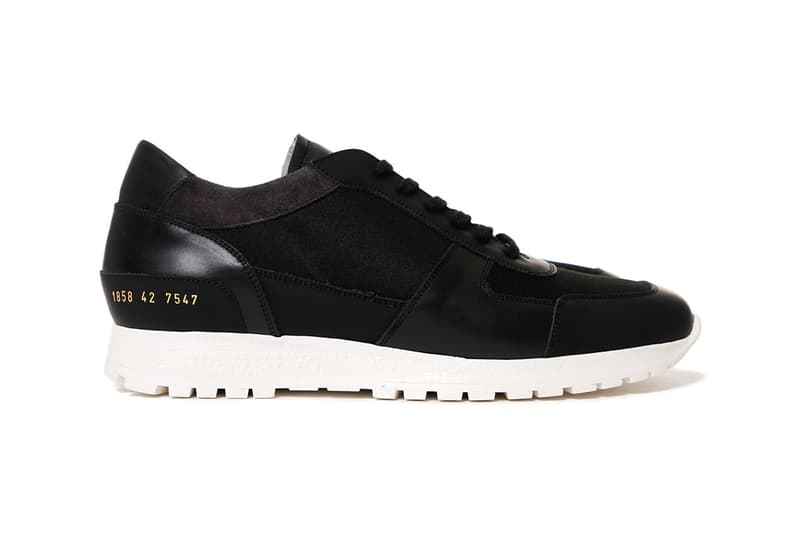 Luxury Italian footwear brand Common Projects is slowly beginning to unveil the beginnings of its forthcoming fall/winter 2015 collection with a series of silhouettes that have done well to branch away from the brand's usual aesthetic while reiterating some of its more classic designs. Building off models seen last year, Common Projects has released a new take on its sport-inspired Track Shoe. Constructed as a fusion of streamlined athletic design and rugged usability, the Common Projects Track Shoe features a durable leather and mesh combination upper all atop a lightweight, angulated foam military sole. The shoe's rubberized leather components ensure improved resistance to external elements and lead through to the brand's signature gold foil heel stamp and leather lining. The Common Projects Track Shoe is now available directly from Haven for $405 USD.