Monocle Introduces 'The Escapist'
A new publication all about traveling the world.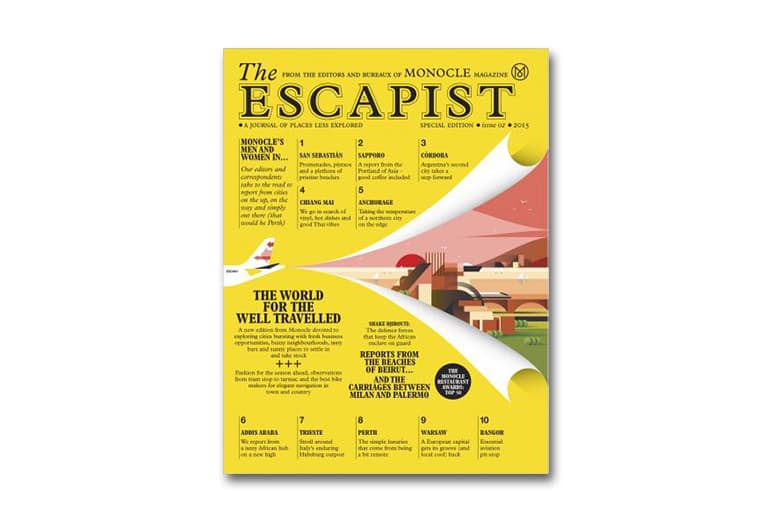 Adding to its long list of publications, Monocle is introducing The Escapist, a "new summer magazine." Focusing not only on travel, The Escapist will also look at 10 cities around the world in closer depth than ever before. Offering a different perspective at these budding hotspots – which include Warsaw, San Sebastian, Anchorage and Chiang Mai, readers will surely enjoy an eye-opening read while broadening their horizons without having to leave their seats. Additionally, journey-themed essays, fashion and observations round out the issue, along with a list of 50 Monocle-approved restaurants worldwide. Head over to the Monocle Shop now to pick up an issue for £10 (approximately $16 USD).