Essentials: Mike Cherman
Take a look at the must-have items of the mind behind ICNY.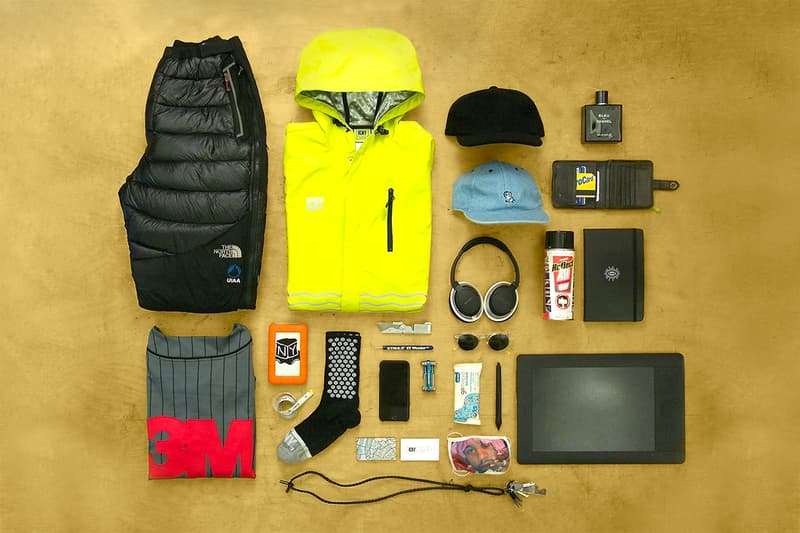 After being terribly hit by a car while cycling home one night, ICNY founder and Creative Director Mike Cherman was plagued by a desire to improve nighttime visibility for cyclists and runners. One persisting thought led to the birth of the New York City-based technical sportswear brand, with a name that's derived from the idea, "I See New York" or "Eye See New York." ICNY now includes a full range of 3M reflective clothing and accessories that has met worldwide success. The self-made creative was a freelance designer and avid cyclist in New York, and his commitment to creating a line of advanced technical gear has since been recognized globally. Today Mike and his small team produce functional sportswear apparel that incorporates water repellant, moisture release, waterproof and sweat-wicking technical fabrics.
This new installment of Essentials demonstrates the daily fundamental items of an innovator dedicated to his craft. The selection includes a pair of the classic ICNY Basic Half Calf 3M Socks from his brand, as well as one of Mike's proudest productions to date, the waterproof and very functional ICNY "Orbit Tech" Jacket with foil-stamped reflective lining from the label's 2015 fall collection. Mike also lives in a pair of The North Face Summit Series 600 Goose Down Pants that he got in Korea, which has garnered him the nickname "The Michelin Man" among his friends. Other cherished accessories include a LQQK Studio's "Garfield" Hat, a pair of Moscot Miltzen "Crystal" sunglasses from his favorite eyewear brand, a Winwel cashmere/wool baseball cap made by his friend Thomas Welch, a Prohibit NYC wallet, and a bottle of Bleu De Chanel (for the ladies). The crown jewel of the collection, however, is the Cam'ron face mask for when Mike heads to Asia and he feels the need to rep his city. Never one to slow down in his art, Mike always carries handy tools at his convenience, which includes measuring tape, a Park Tool Multitool, a Stahls EZ Weeder, and a Gerber Blade x LQQK Studio x Lanningsmith Blade. Reflect All Spray Paint, a Wacom Pen, and an ICNY Moleskin are other items he relies on on a daily basis. You can keep up with Mike on his Instagram.