COMME des GARÇONS Floriental Parfum
CdG introduces its latest fragrance.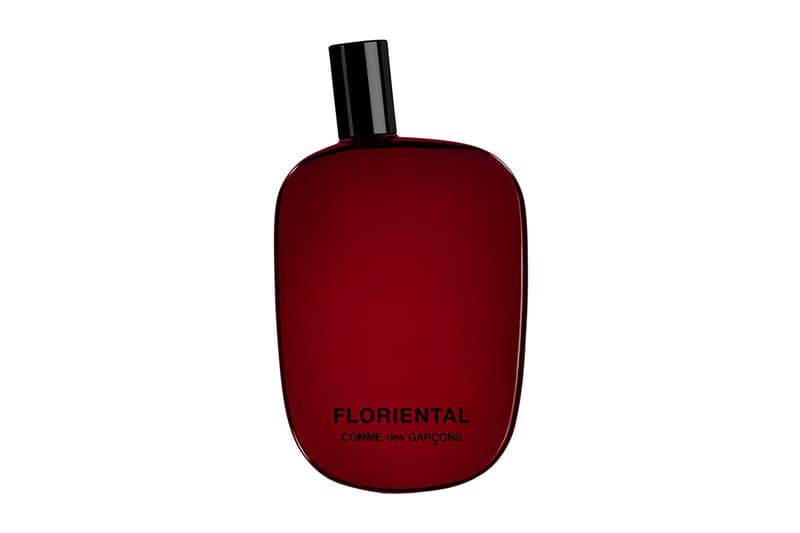 New for Summer 2015 is the latest fragrance from COMME des GARÇONS. Dubbed "Floriental," the new scent is billed as "a disrupted floral fragrance that challenges the traditions of perfumery to reimagine a flower that has no scent" — the Cistus flower — and "redefines the formal rules of perfumery." Without a definite top, middle, or base, Floriental instead sees its notes uniquely emerge as Labdanum, a resin from the leaves and twigs of the Cistus, is combined with sandalwood, vetiver, pink pepper, and plum liqueur.
100ml bottles of the enigmatic Floriental are available now via Dover Street Market for $131 USD.