Why Rick Owens Could Be the New Ralph Lauren
Are Marc Jacobs and Rick Owens the new Calvin and Ralph?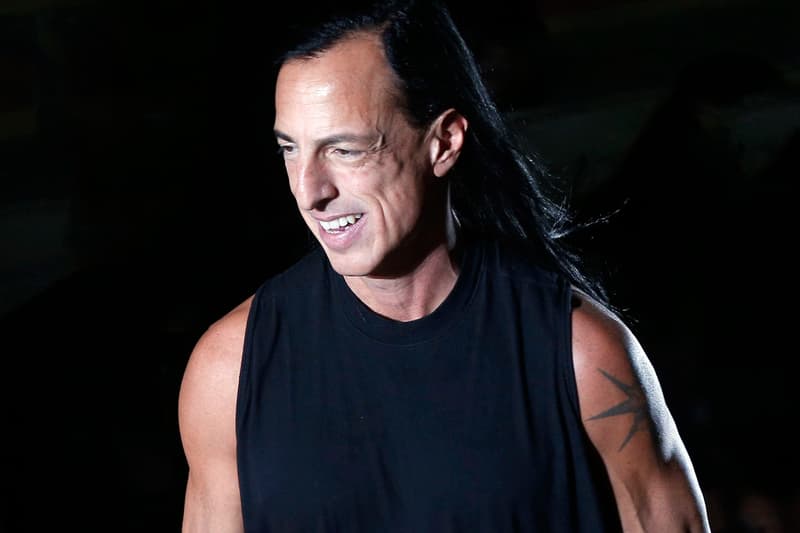 In a timely exposé that sheds light on the rise, and subsequent dominance of Rick Owens in today's fashion era, AnOther magazine has published a profile piece on the Los Angeles-bred designer, who has inspired a sweeping cult following as a result of his true devotion towards creating pieces that embody a distinct sense of utter darkness. Hailed for his successful endeavors outside of his clothing line — "an e-commerce site, a flourishing furniture business, objet d'art, leather goods, jewelry, books and even a line of swimwear," Owens' status as a lifestyle brand is cemented by AnOther, before being declared "the new Ralph Lauren." A few paragraphs are also dedicated to Michelle Lamy, Owens' life partner, who is revered for her artistic vision and influence in nurturing the upcoming generation. Key outtakes from the informative article have been reproduced below for your convenience. Head over to AnOther for the full piece. 
"Alongside Marc Jacobs, Rick Owens is the great American fashion designer and it is Marc and Rick that are the new Calvin and Ralph – and that's respectively." – Furniss
His is a multi-hundred-million dollar independent company to be reckoned with – and he has refused offers to buy his company on more than one occasion. Instead he reigns supreme, remarkably designing all the products himself – "It would freak me out to put my name on something somebody else had done." – Owens
"I am a reaction to Ralph Lauren," says the designer. "That preppy thing, in love with the British aristocracy; a whole fake world that really wants to be royal. And yet I am criticizing that kind of fakery when I am the same fake thing. Except I am a middle-aged opera queen in loafers that makes out I am a 16 year old death metal skater… It's all fake! My hair is fake, my body is fake and my teeth are kind of fake." And instead of Lauren's golden retrievers on cue… "We have ugly blackbirds that serve no purpose. And bees." – Owens
"This quality of creating a court, or more accurately a salon, wherever she goes is something that Lamy has without even trying; people are simply drawn to her. "It's because I have been around the block for a long time – it just happened," she says, somewhat shrugging off her influence. "All the people just gather at the house." – Lamy
"At the moment, Lamy is scheduled to appear in two music videos by two of her young acolytes: ASAP Rocky and FKA Twigs. In ASAP's video/film project, Lamy plays "His mother. I sit on a bench in Hyde Park, give him a letter and send him on his mission." While in FKA Twigs video, "I am like some kind of witch. I'm always a witch." – Lamy