Stephane Ashpool Talks ANDAM Nominations and the Future of Pigalle With Business of Fashion
Business of Fashion locks in a definitive interview with Stephane Ashpool, speaking on the history of Pigalle and its direction in 2015.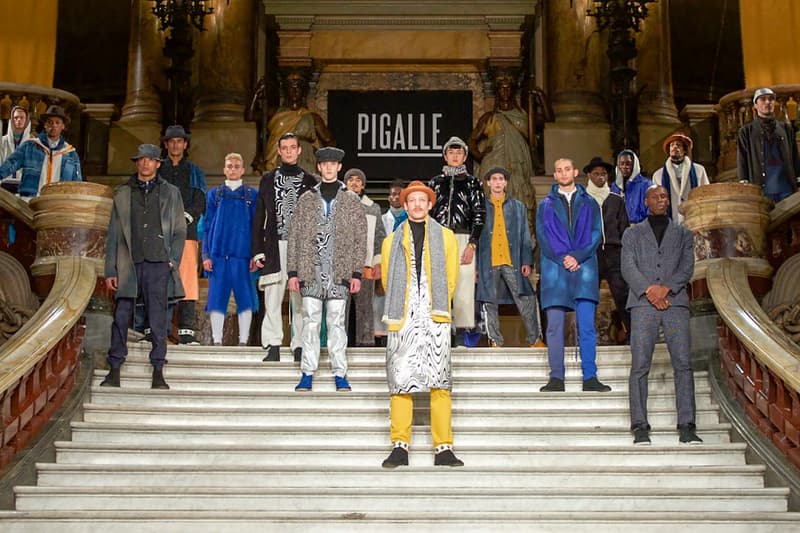 Stephane Ashpool has had a big year thus far. Collaborations with Nike and Stussy have firmly, unforgettably grounded the brand in the streetwear canon – but that may not necessarily be the aim of Ashpool. In a new interview with Business of Fashion, the 32-year-old French designer lays out his vision for Pigalle, at this very particular time in the brand history where every move counts. In line with this, Ashpool was recently nominated for this year's ANDAM Award, which is widely understood as a kind of catapult into the upper echelons of French high fashion. Necessarily then, Pigalle in the same sentence as different, more conventional brands, standing as a kind of dark horse with its roots firmly planted in the streets. In Jian Deleon's piece, the writer explores the meager beginnings of the brand and its ascent, elsewhere balancing testimony from the designer on shifting perceptions of Pigalle, learning design techniques on the fly and his brand strategy moving forward. Enjoy a key excerpt from the piece below and head over to Business of Fashion to read this definitive work in its entirety.
"At 32 years old, Ashpool is relatively young and his label is easily the outlier in this year's crop of ANDAM nominees. When first asked to participate, he admits he was a bit reticent, as he knows he's coming into the competition as an outsider.

"It's not really my world," admits Ashpool, who sees ANDAM as an opportunity to legitimise his vision, grow beyond his associations with "streetwear" and cement himself as a bona fide fashion designer. "The new 'streetwear' that we talk about, I think [those brands] leave their idea to someone and someone just makes it happen. I don't do that," he says. For Ashpool, who founded Pigalle in 2008, it was trial by fire, taking on the demanding process of creating a full collection, each season, by himself. "After seven years and lot of hard work, now I know how to do pattern making, I know how to do many of the stuff — all the fabrics, everything. It's made entirely from me and my ideas and my own head and I think almost no one knows that.""