POLLS: adidas Originals Yeezy Boost 750 or 350?
#YeezySeason is a period of time with little pertinence to the traditional calendar. Rather, it's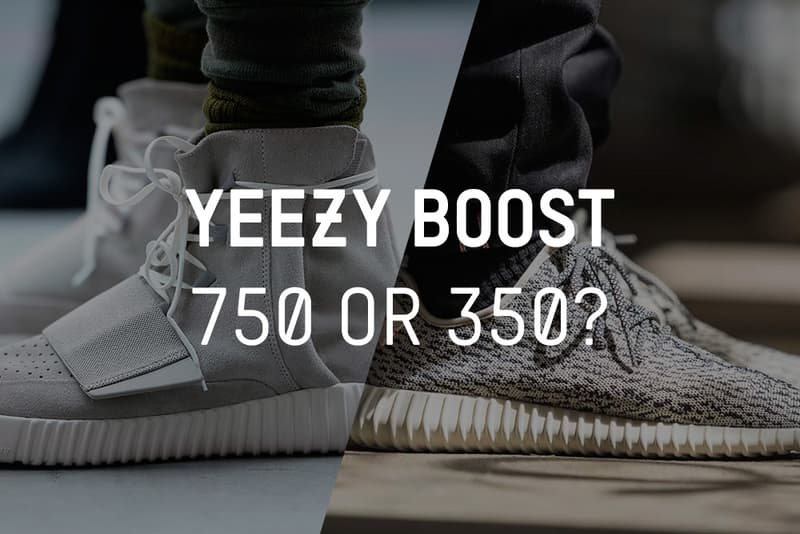 #YeezySeason is a period of time with little pertinence to the traditional calendar. Rather, it's an occasion that arises each time Kanye West shakes the ground with releases from the multiple genres he's involved with. On February 12, 2015, Kanye West took New York Fashion Week by storm, inviting a select group of notable industry figures to a clandestine where he showcased his first-ever collection along with adidas Originals. Aptly dubbed YEEZY Season 1, the repertoire showed Kanye's stripped-back design aesthetic, where muted palettes took on nonchalant yet well-speculated cut & sew pieces.
While the garments played a big part in the rapper-designers inaugural creation, it could be argued that the collection wouldn't have held such esteemed if there was a lack in footwear. It wouldn't even be too far of a stretch to say that the extensive garbs created were merely facilitating the spotlight to focus on the sneakers. After all, Kanye's foray in design all began from his interest in footwear, a realm he has triumphed in since the unveiling of 2006's Nike Air 180 "College Dropout." As his first release since switching endorsements from Nike to adidas, the Yeezy 750 Boost blends Ye's previous designs with a highbrow sensibility. Its follow-up, the 350, continues his progressive ethos for those adhering to the current running-inspired sneaker trend.
---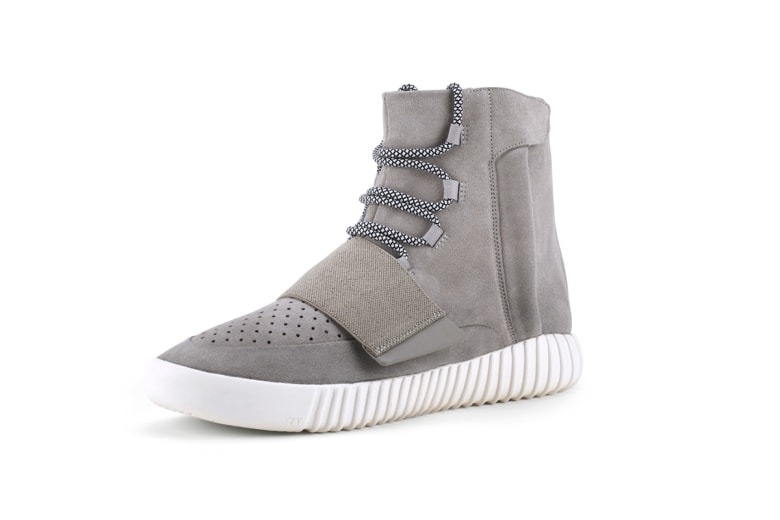 ---
Following suit from its Nike predecessors, the 750's silhouette is one that's been heavily embraced by runway designers in recent years. In contrary, its low-top brother is a lightweight, more subtle model. While both have opted for a grey and white color scheme, in addition to the same Boost sole construction, they stand in opposite ends in terms of detailing. The 750 sports a supple suede across its upper, a nod at Kanye's affinity for visvim footwear. Its forefoot strap, an edition prominent across many Nike cross-trainers, has become a signature motif, while the toe wrap and lacing is undeniably inspired by Maison Margiela.
On the other hand, the 350 features a one-piece upper constructed with adidas' Primeknit fabric. A loud leopard-esque print and matching outdoor-inspired, bungee-cord-like laces are the only engaging details present, whereas the 750's hefty medial and lateral collar and zip-up closures offer an alternative touch, along with different wearing options. Much like works by peers Rick Owens and Raf Simons, these element rethinks archetypal design etiquettes — ideas which adidas continually nurture. While perforations at the forefoot offer functional elements, the rigid nature of the 750 hasn't garnered the best feedback. Its stiff design means various components, mainly its zippers, would break, while its shaft interior does little to provide comfort for the human foot.
---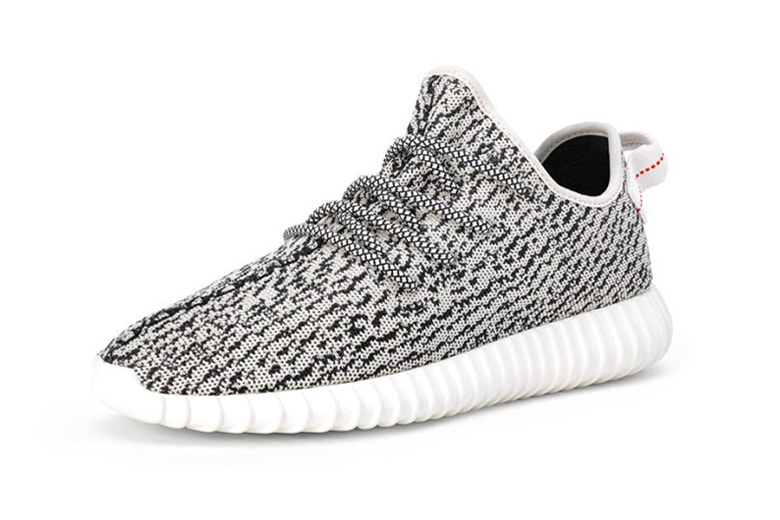 ---
While both sneakers sit atop the German sporting imprint's acclaimed Boost sole, the 750 isn't created to be timeworn. The 750 is a reflection of Kanye's trajectory as an artist, featuring aspirational accents that weren't met with the same eye from Kanye's previous endorsor. Nonetheless, 'Ye recgonizes the importance of wearability and comfortability, thus the 350 provides what the 750 lacks. Like any sought-after artwork, the 750 follows the grail-status seen from Kanye's work, hence its sneaker only reached those who tussled for its limited release. If the 750 offers more sentiment than functionality, then the 350 is its practical equivalent for the masses. The two are equally crucial in Kanye's design foray, but which one do you prefer?
Poll
Do you prefer the Yeezy Boost 750 or 350?
Yeezy Boost 350
Yeezy Boost 750