Haider Ackermann 2016 Spring/Summer Collection
A fury of rich, tailored excellence.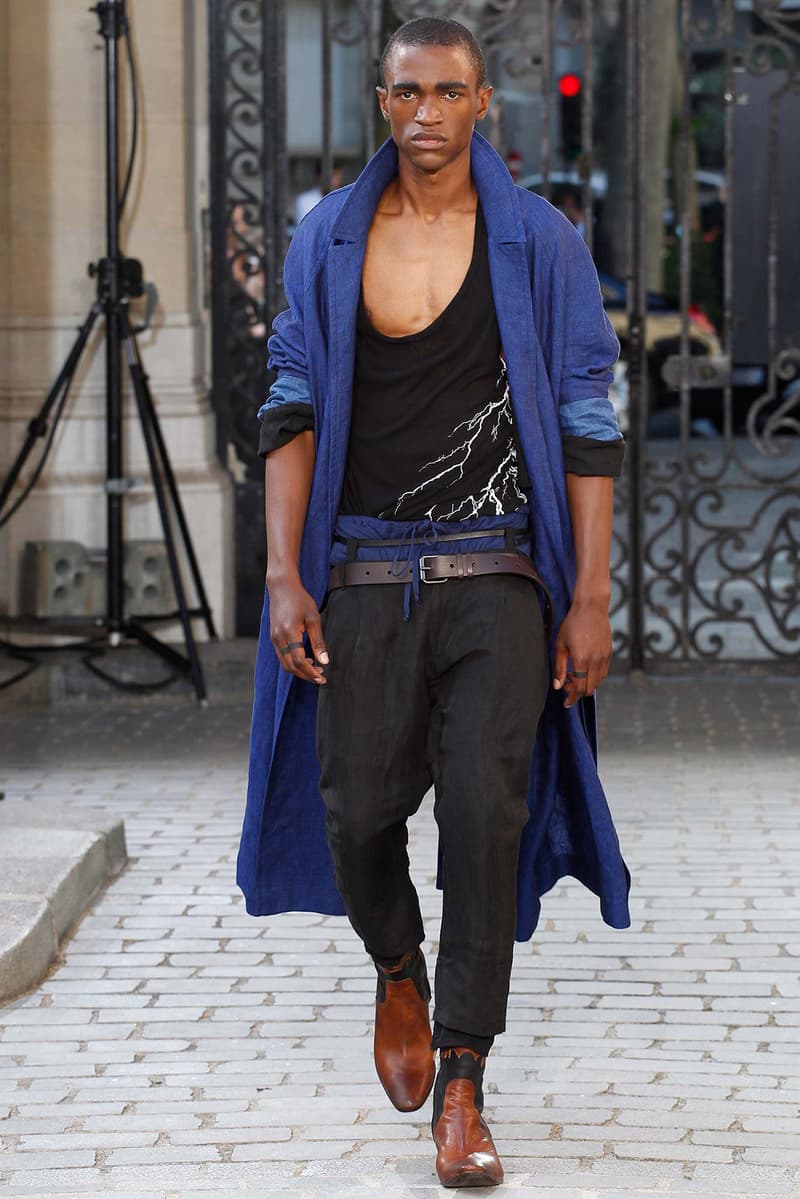 1 of 20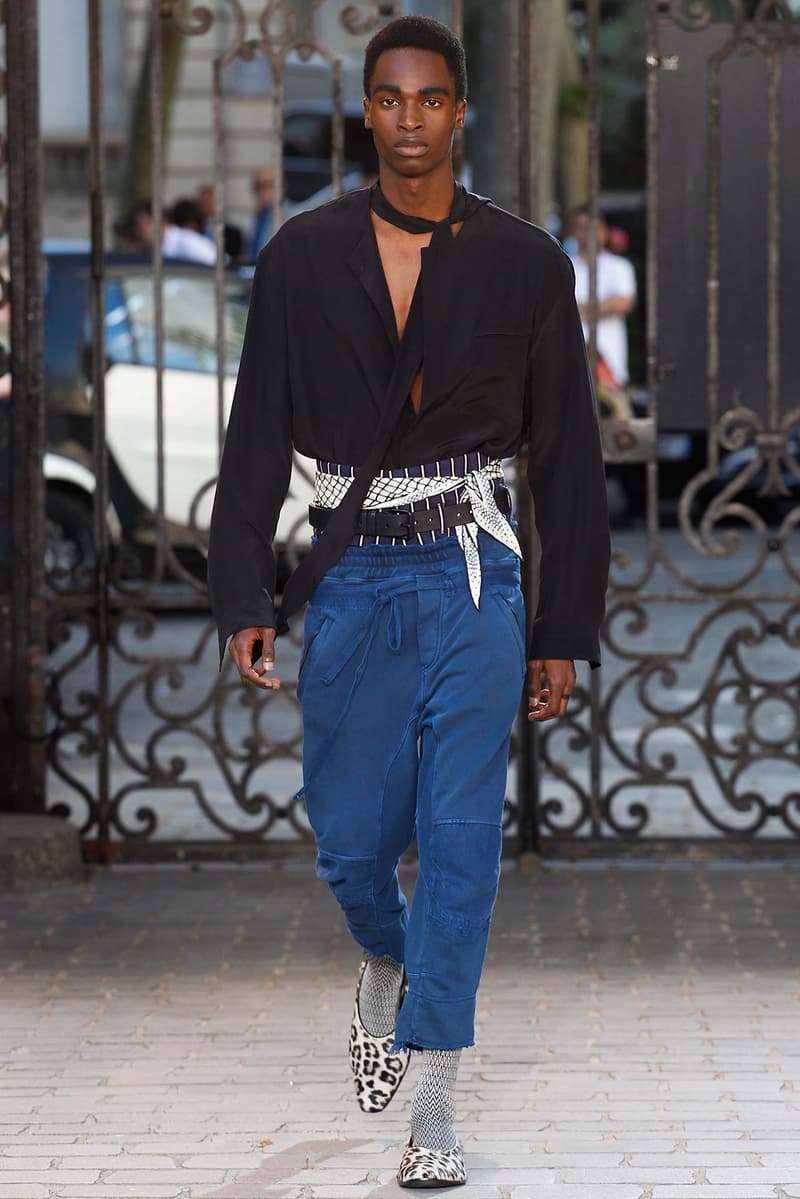 2 of 20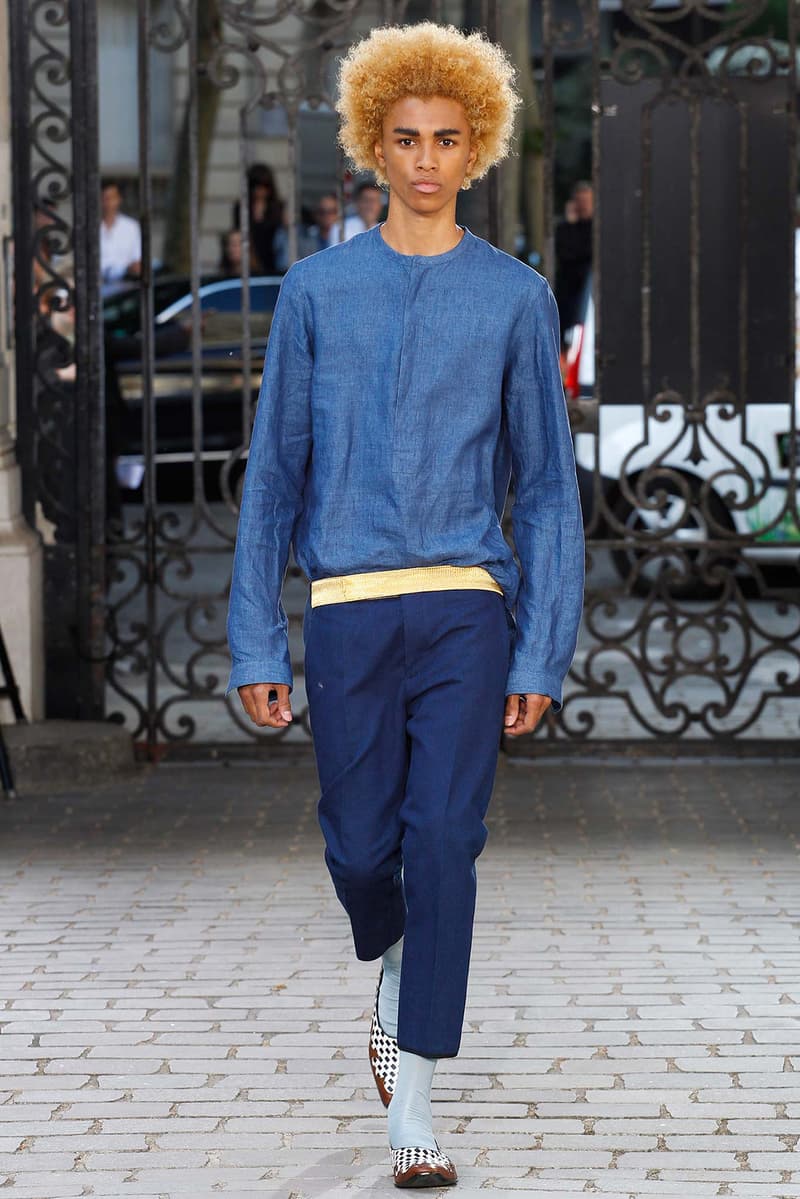 3 of 20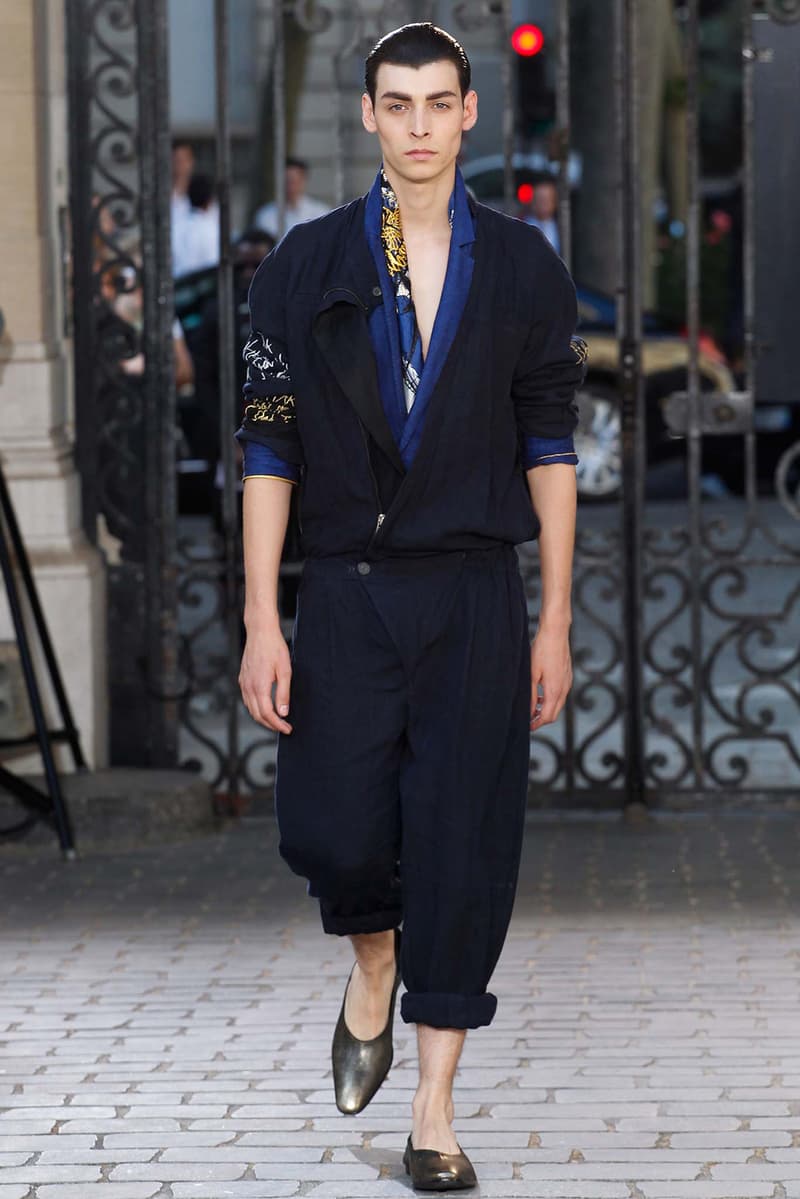 4 of 20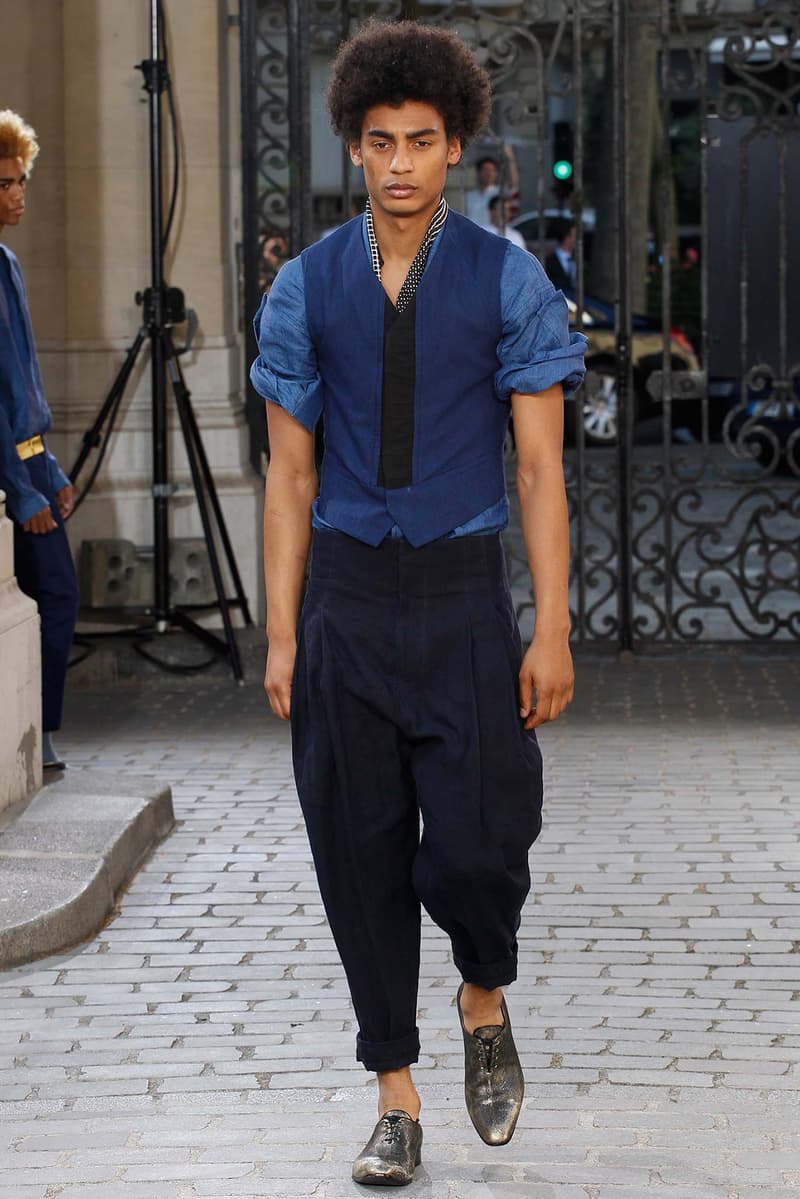 5 of 20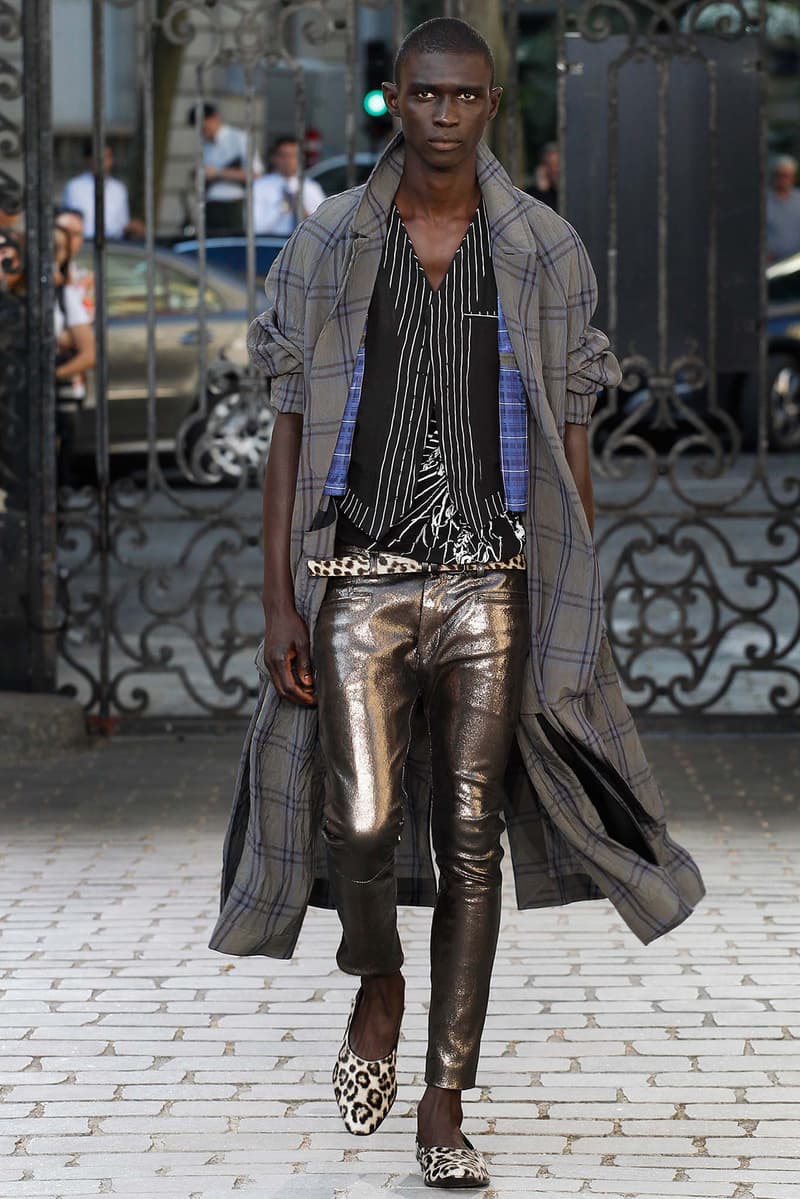 6 of 20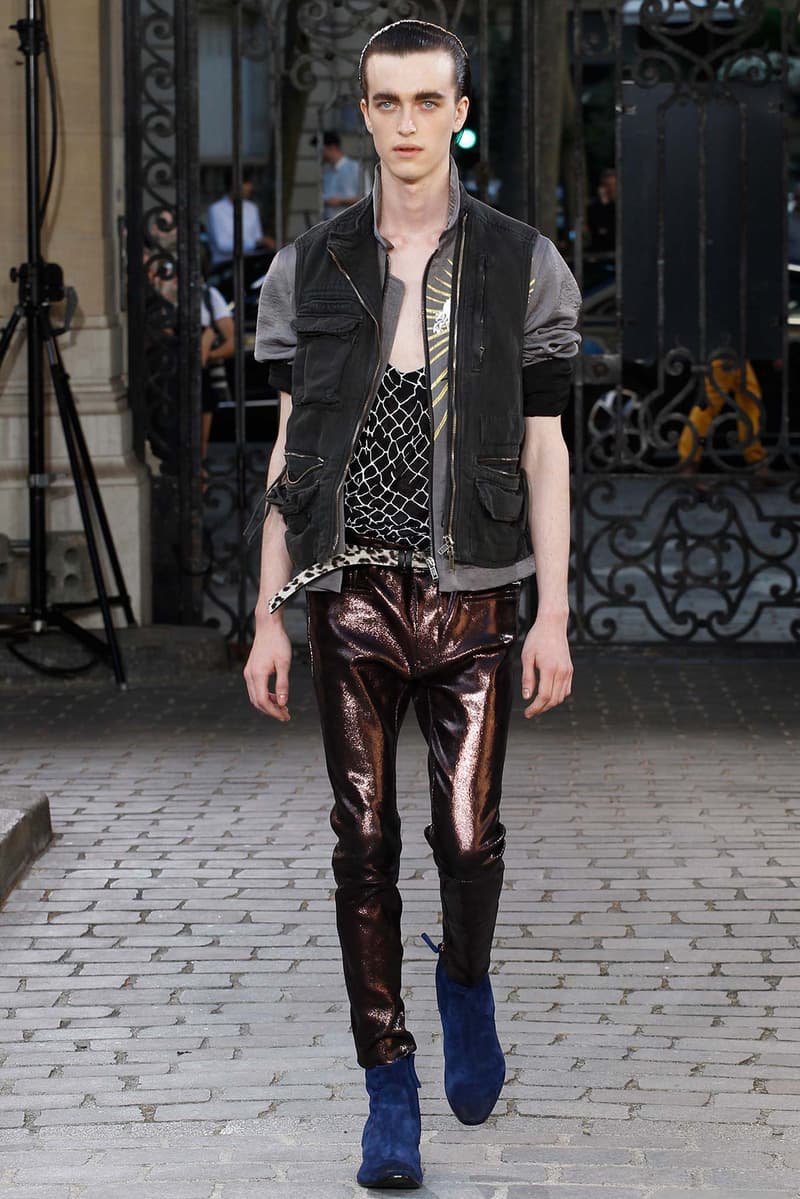 7 of 20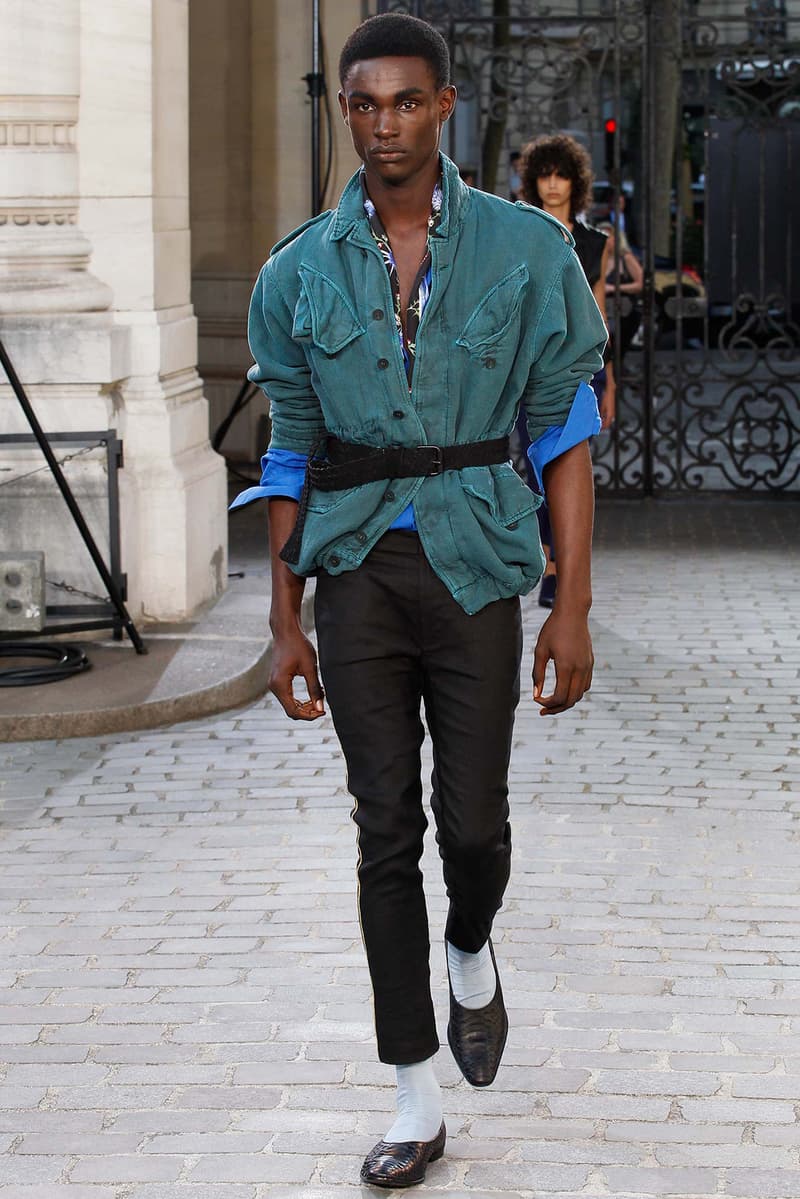 8 of 20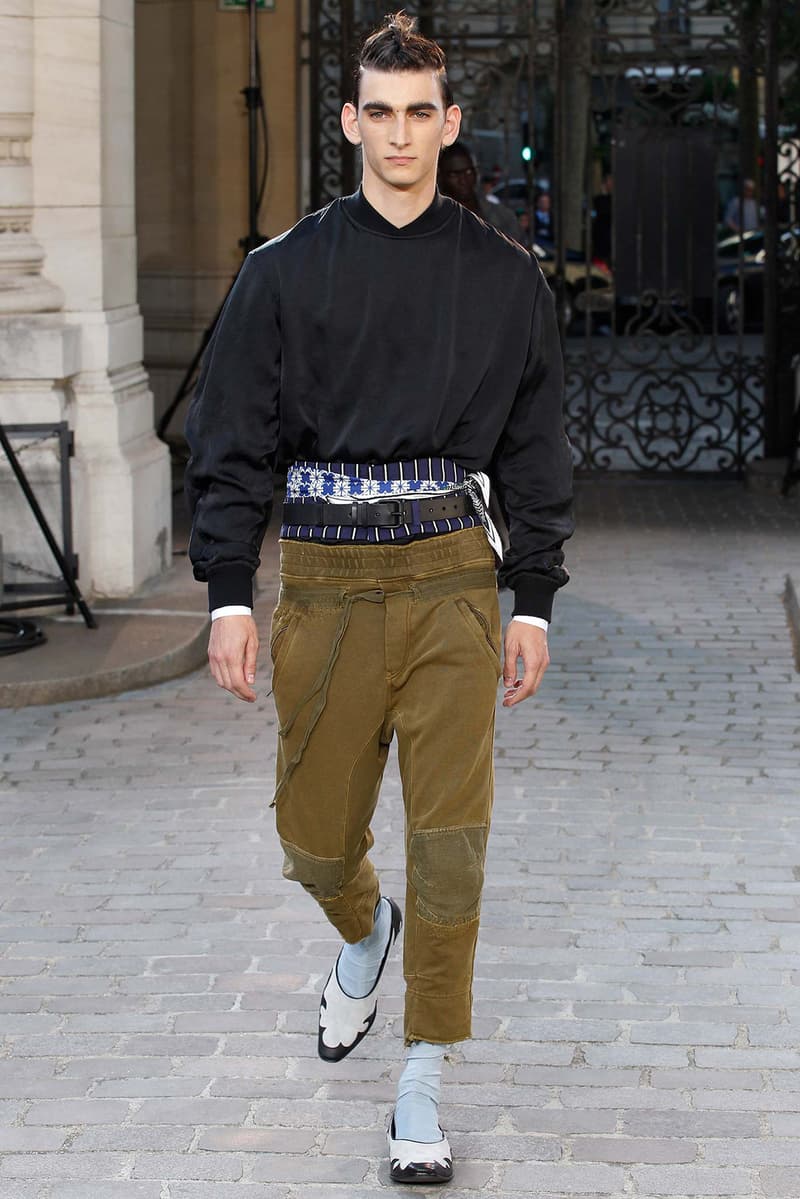 9 of 20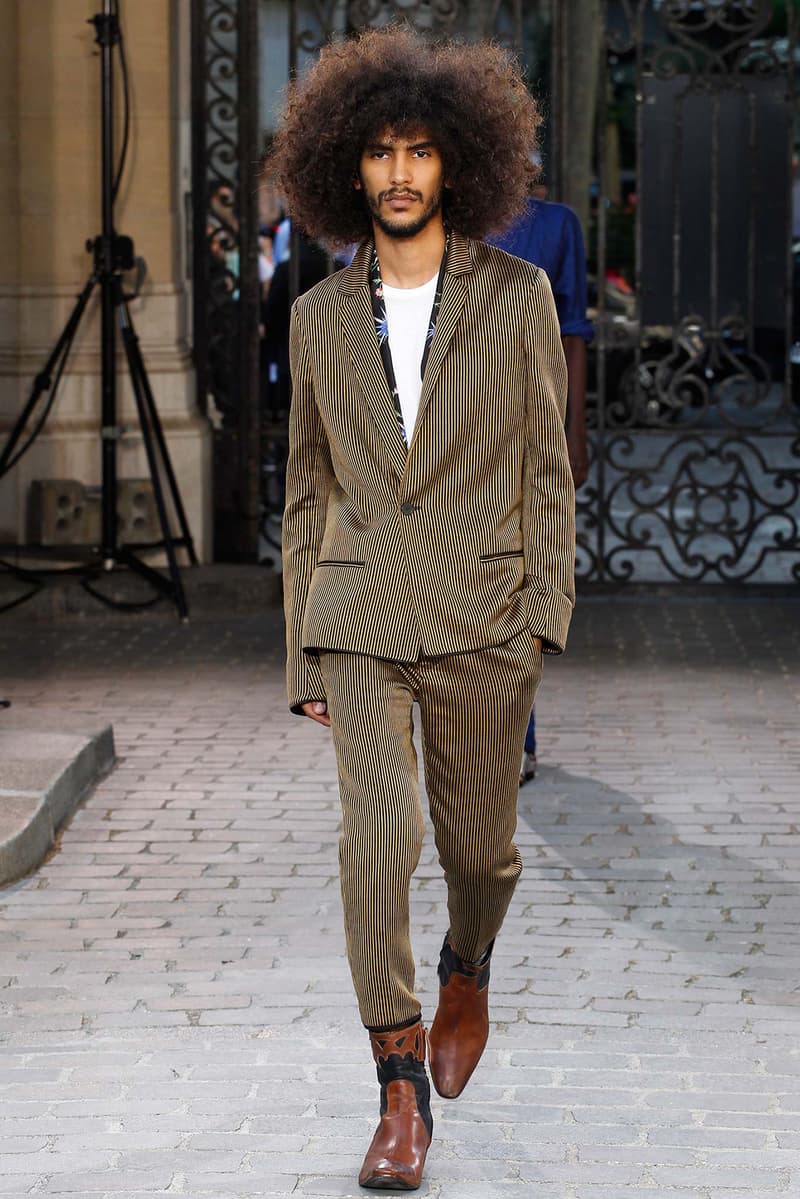 10 of 20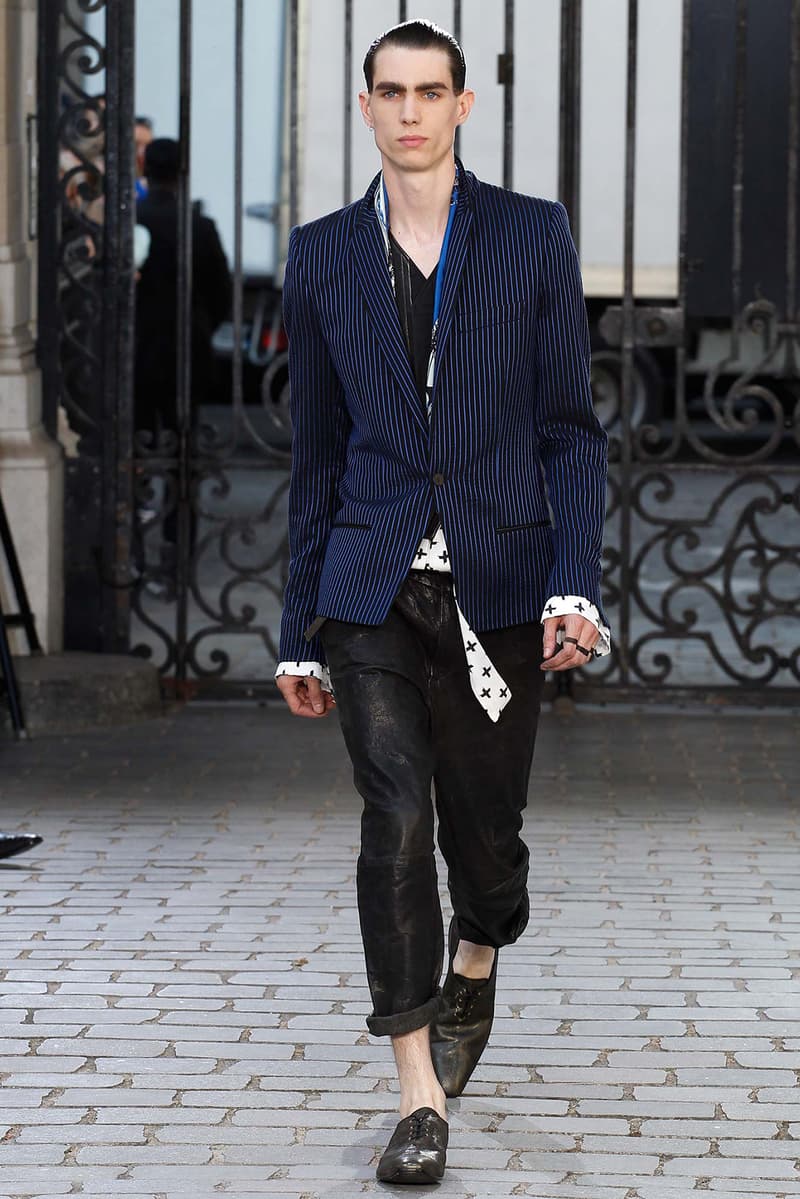 11 of 20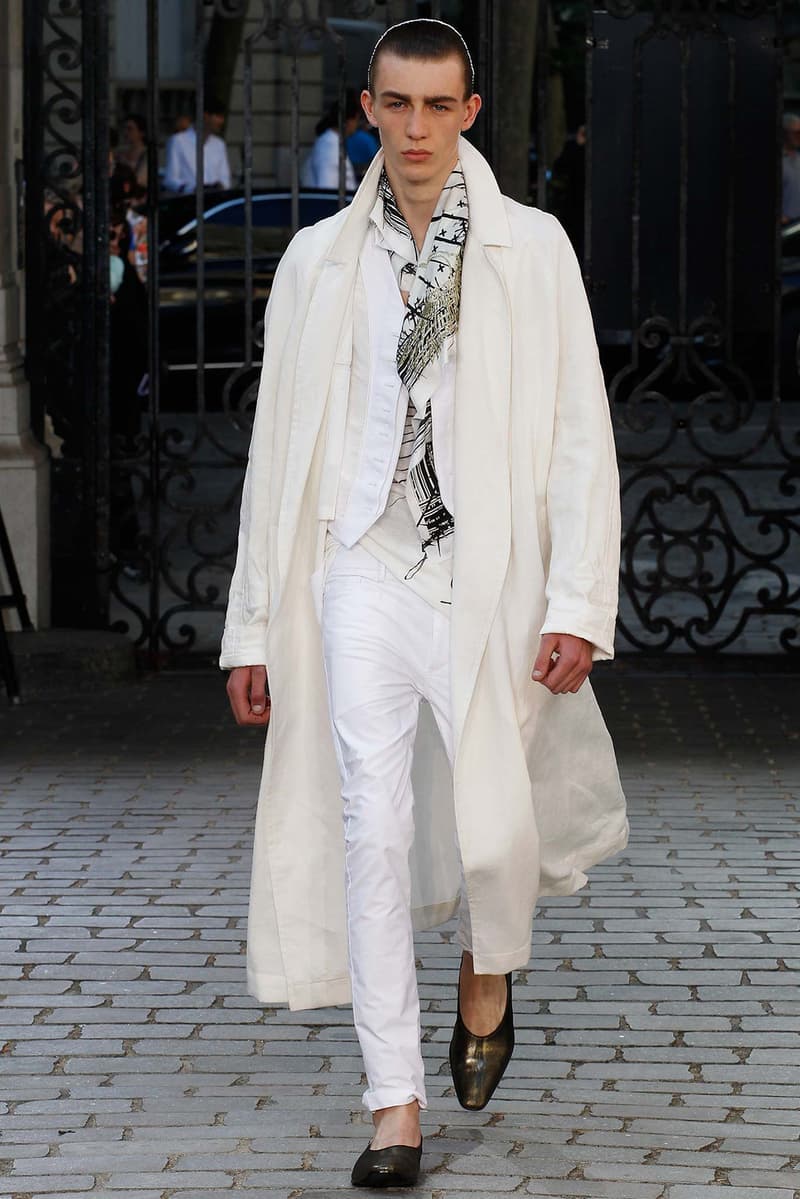 12 of 20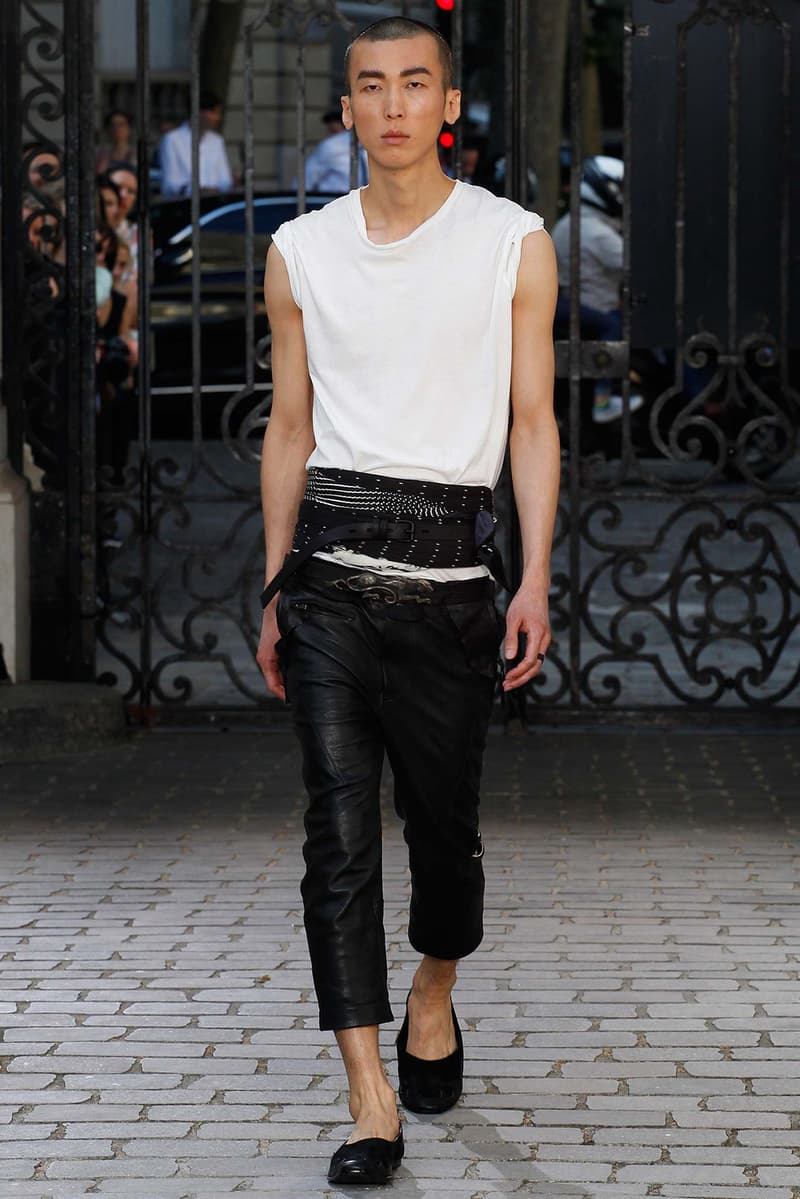 13 of 20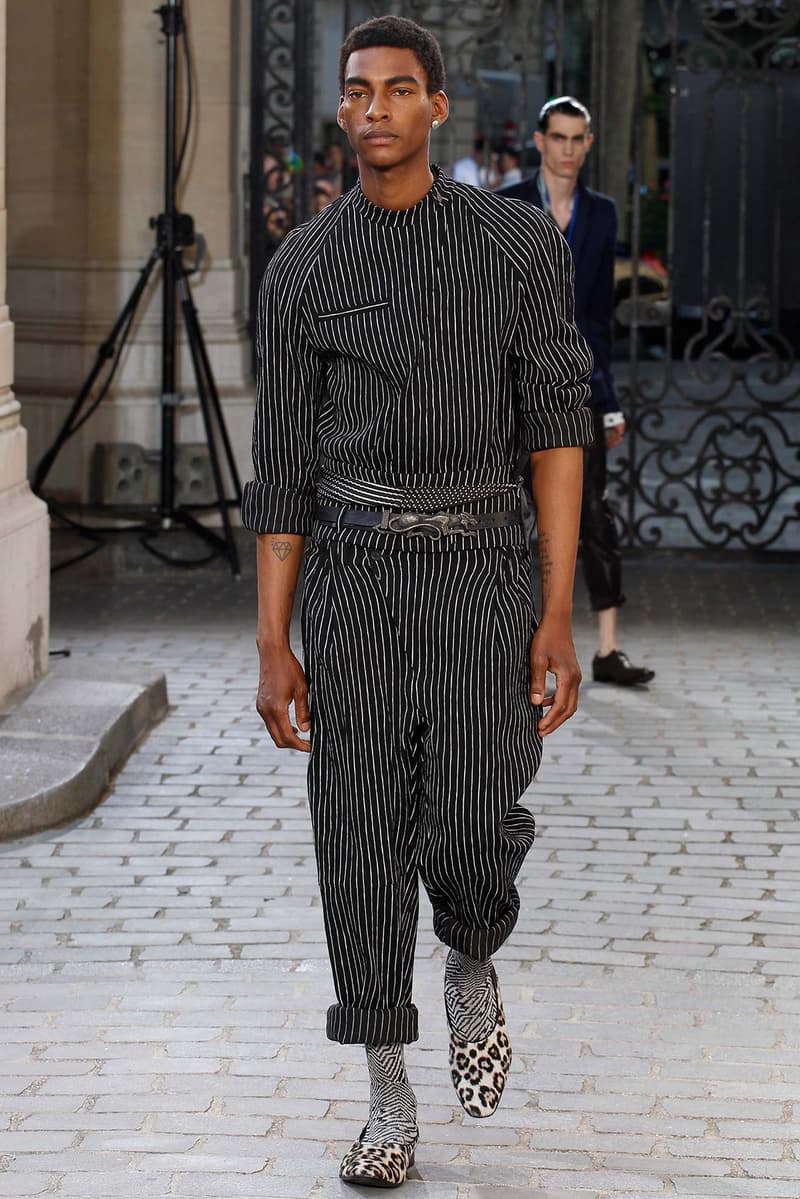 14 of 20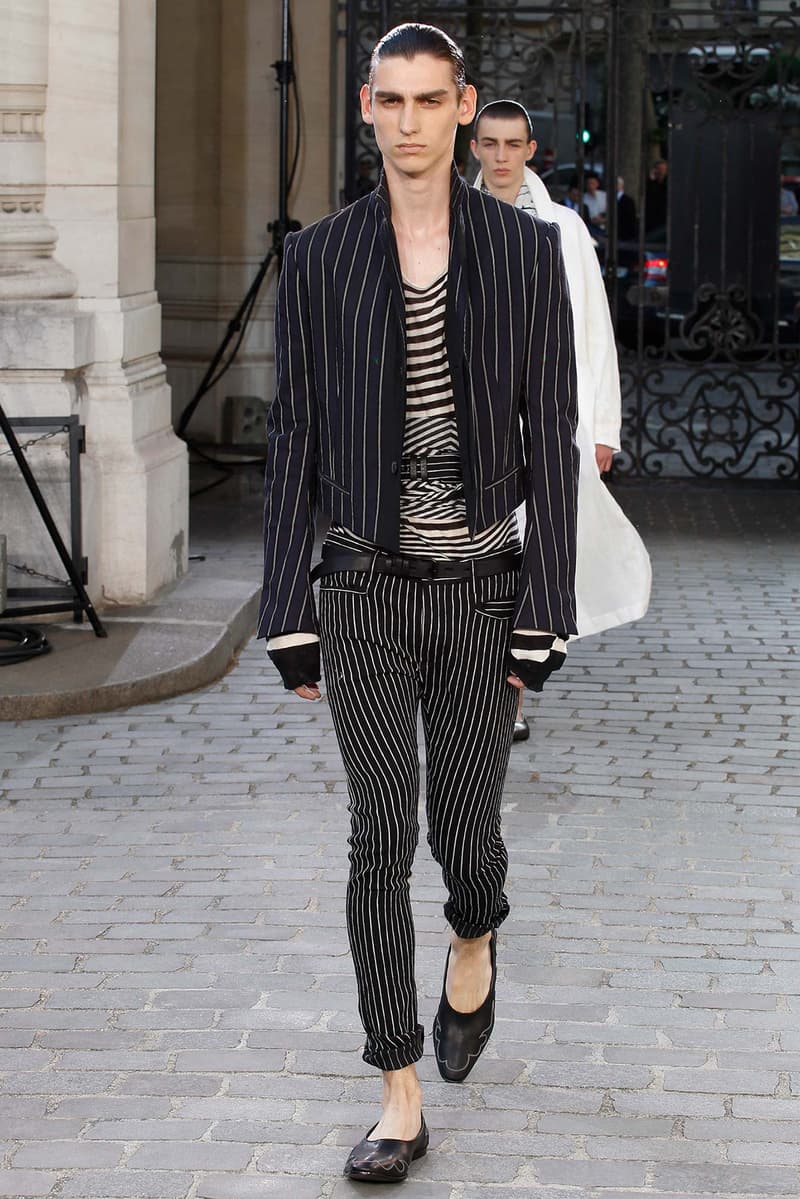 15 of 20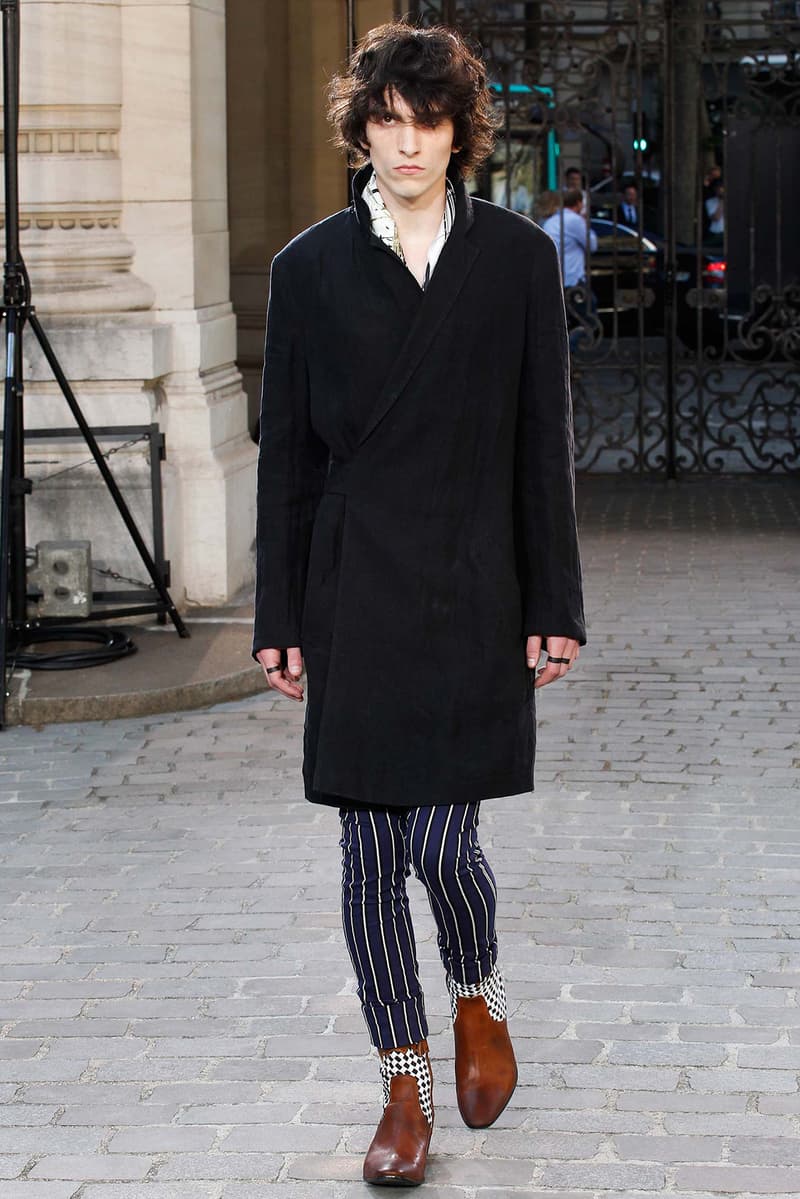 16 of 20
17 of 20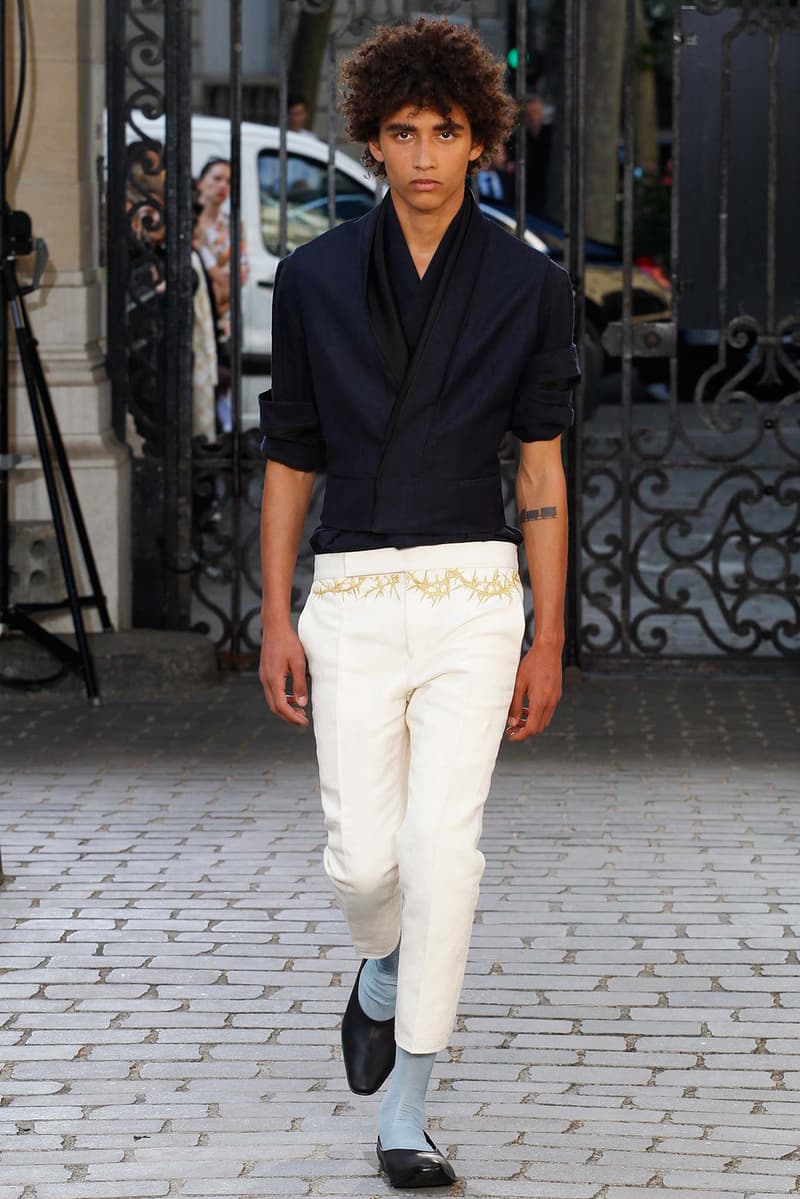 18 of 20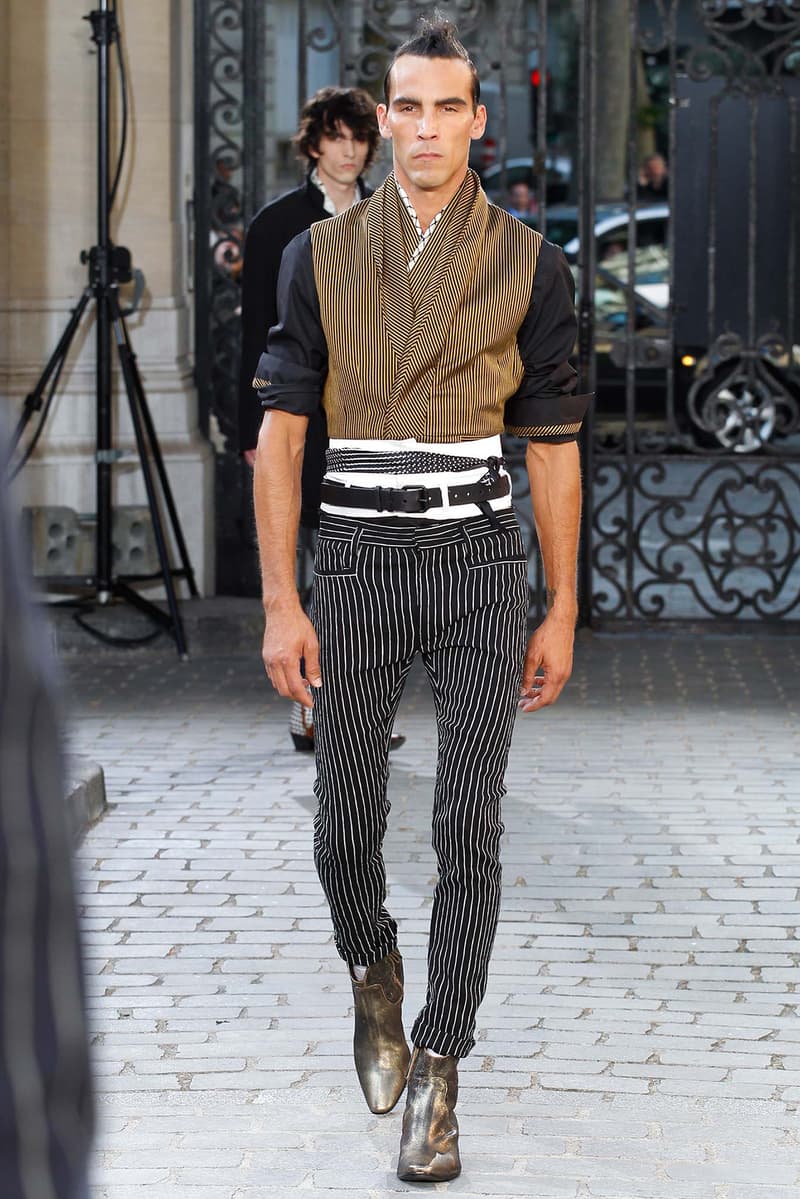 19 of 20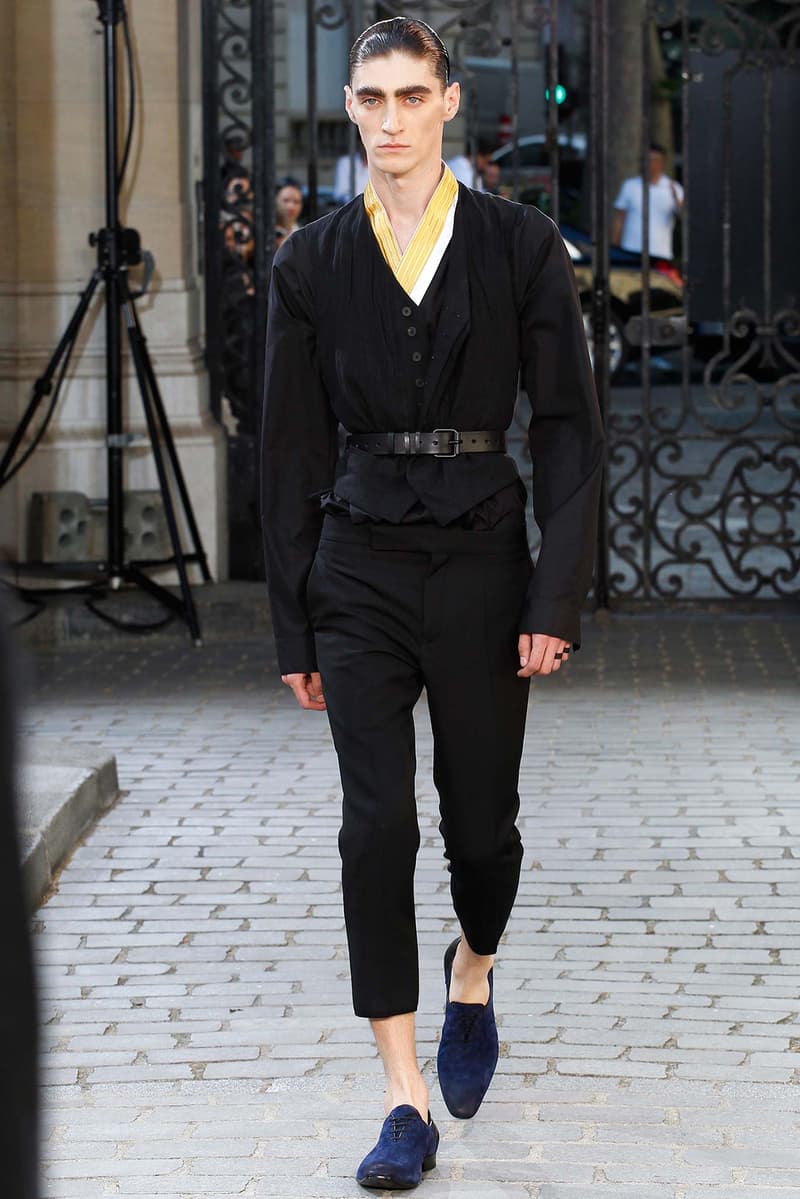 20 of 20
Colombian designer Haider Ackermann has unveiled the latest additions to his burgeoning line at Paris Fashion Week. The dazzling combination of navy blue, black and gold further boasts the visually rich aesthetic of the exquisitely constructed garments. A variety of different pieces, flaunting unique forms have been produced, including a fitted blazer, sporting a belt that embellishes the flair of the peplum bottom; an open, asymmetrical tunic and a broad, black nylon crewneck sweater with ribbed cuffs, effectively creating stacked arm sleeves amongst others. In addition to clean, everyday ensembles – suiting options and the pairing of matching tops and bottoms – Ackermann efficiently utilizes belts to demarcate the separate halves, producing an agreeable sense of segmentation, which has been translated to distinct looks. Shawl collar vests, scoop neck tees, and a bodysuit take on a new form with the fastened belts. Scroll through the show's outtakes, before sharing your thoughts on the collection the comments section below.