A$AP Bari Talks Traveling to Paris, A$AP Mob's Best Dressed & More with CLOT
A$AP Mob members Rocky and Ferg have already firmly established themselves as some of the hottest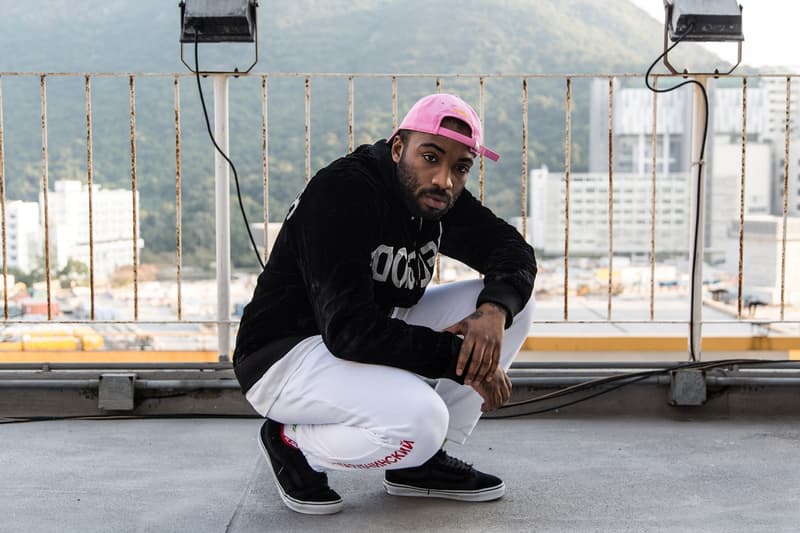 A$AP Mob members Rocky and Ferg have already firmly established themselves as some of the hottest rappers in the game with Twelvyy and Nast on the come up, but relatively little is known about one of the founders of the group, A$AP Bari. In a recent trip to Hong Kong, the Harlem native sat down with CLOT to talk about his experience at this year's Paris Fashion Week, stylistic inspirations for his cult label VLONE, and who he thinks are the best- and worst-dressed members in the A$AP Mob. Check out an excerpt of the interview below and head over to CLOT for the full interview.
What are your major inspirations – the things that have shaped your outlook and inform what you do?

I'm inspired by a whole bunch of things. Countries, travelling, opening my mind with new fashion. I came from the streets. I came from Harlem. Kids where I'm from don't even know where Hong Kong is. So I'm just out here trying to spread the knowledge and absorb everything that's going on right now – fashion, music, lifestyle.
Everyday by posting on Instagram, Vine and Tumblr, I'm exploring my lifestyle, which is VLONE – Live Alone, Die Alone you feel me. It doesn't matter if you were born in this world with a twin or not, you're going to die in this world alone.
I'm just trying to open up a new culture for the kids to know that it doesn't matter about standing on the corner selling drugs — you can really make money out here just living your life.

Are there things from your time in Paris that really stood out to you creatively and artistically?

Well that was my first time in Paris so it definitely was an experience but I was expecting bigger things out of Paris. It's like when you grow up and you see things. It's just how I feel with different artists; like when you meet an artist that you've wanted to meet your whole life and then you finally meet them and they're not what you expect, it's like that.
So I'm thinking I'm going to go to Paris and experience something I've never experienced in my life but it's just the same thing but in a different language. I'm talking about fashion shows – I'm thinking everybody will be on-point but all of that shit looks like it's easy.
Most of the designers that were there, if their show wasn't right, it's because the timing wasn't right. It's just you being you. It takes you to take over – you gotta feel it inside of you. You gotta be born with this shit and some people aren't born for this lifestyle. It's just like that. I'm here to teach kids that this is what you can do – you can come from being in the hood to being in Hong Kong, you know?