Here's Why Young Thug Won't Purchase a JAY Z Album
Ever since Atlanta rapper Young Thug had found fame, his interview replies have consistently been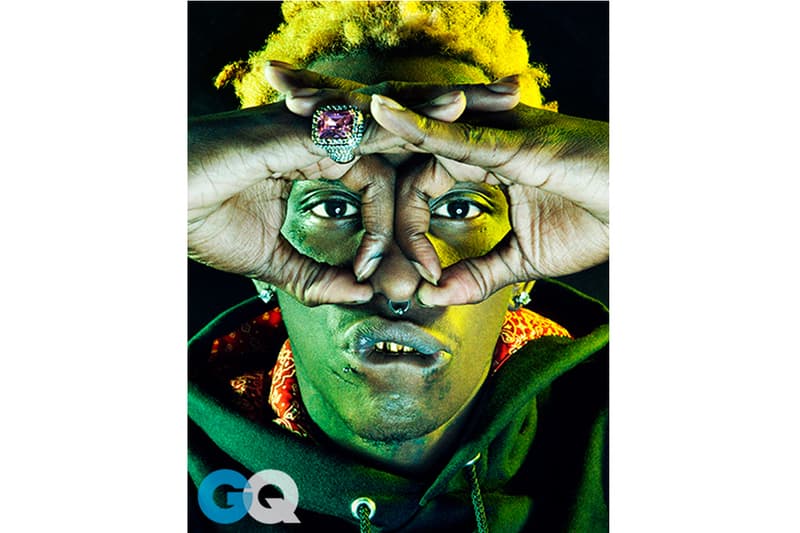 Ever since Atlanta rapper Young Thug had found fame, his interview replies have consistently been concise, vague and highly disputed upon, almost as if he is trying to avoid the media altogether (which is highly contradicting to his pre-fame attitude). However in his new conversation with GQ, he seems to have opened up a little bit more by responding with relatively more thorough and thoughtful answers. The men's fashion magazine discusses with Thugger about his future goals, his opinion on JAY Z, and possible alternative monikers. Read the dialogue below and check out the entire article here.
GQ: Are you a music lifer?
Young Thug: Yeah, I'ma be here forever. I don't want to rap forever. But I want to be rich forever.

Why not rap forever?
I don't want to be 50 years old and rapping, man. I'm pretty sure nobody wants to do that. I'm pretty sure Jay Z don't wanna rap right now.

Why is it such a young man's game?
If you're 30, 40 years old, you're not getting listened to by minors. Like, Jay Z has some of the sickest lyrics ever, but I would never buy his CD, just because of my age and because of his age. By the time I turn that old, I ain't gonna be doing what he's doing.

What is the next step for you?
I hope to be like Bill Gates, bro. With all the money in the world. Like Wayne, someday I want one of those kind of careers. Or Michael Jackson.

At what age do you drop the "Young" from your name?
I don't think I'm gonna drop it, 'cause I want to be forever young. But if I had to…

What would you change it to?
My little niece always calls me Jeff the Rapper, so I might change it to that.