Kanye West Meets Ralph Lauren
The (fashion) world has been waiting for this encounter: Kanye West has met Ralph Lauren. The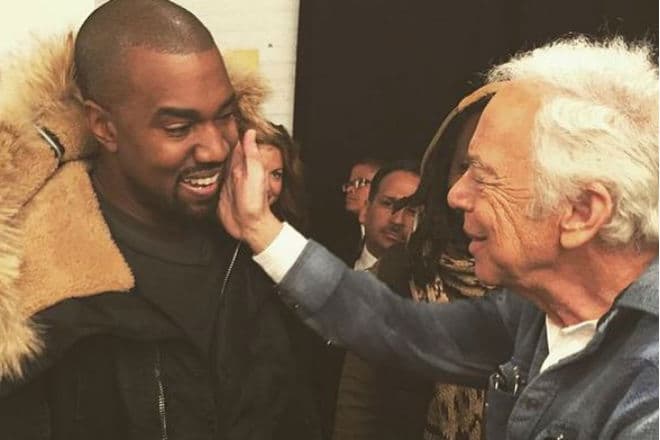 The (fashion) world has been waiting for this encounter: Kanye West has met Ralph Lauren. The moment was captioned by Ralph's son, David Lauren, backstage at the designer's Fall 2015 show at New York Fashion Week on Thursday. In his recent interview with Style.com, Kanye revealed "Ralph is the god. And that's all I want to say about Ralph." However, most will remember the infamous catchphrase, "It ain't Ralph, though," which he shouted during his interview with Sway Calloway. Regarding the complimentary catchphrase, Lauren told Style.com:
"That's very cool. Well, that's great. If I were to cater to Kanye, he would know that I'm catering to him. The fact that I make what I make—he gets it. He gets the quality and he respects it. And I think that's the key, why I work all the time is to do that. That's the fun."
Yes, the love is mutual. Feel free to add your caption for the photo in our comment section below.