8 Forgotten All-Stars and Their Signature Sneakers
Since Michael Jordan's first retirement in '93, fans and pundits of the NBA have been obsessed with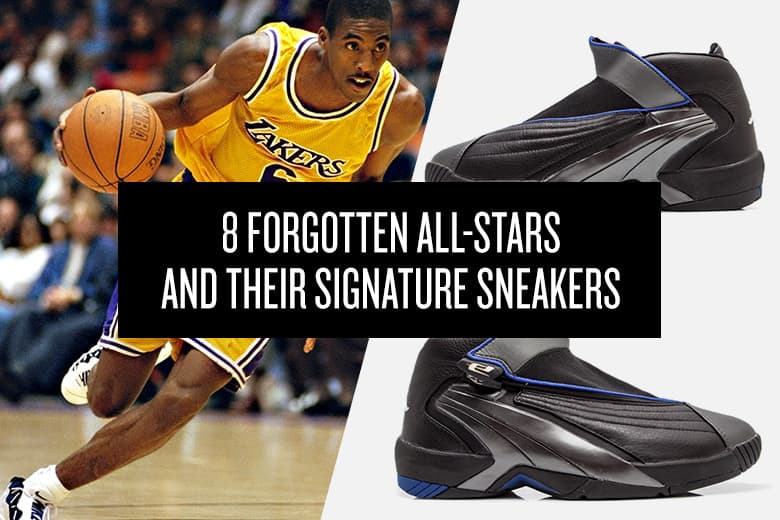 Since Michael Jordan's first retirement in '93, fans and pundits of the NBA have been obsessed with finding his successor. Even when he returned two years later, we had already crowned him the greatest of all time, handed over the keys to the league, stuck our head out of the passenger window, and enjoyed the ride while it lasted.
What made Jordan, well, Jordan — he's so good that he's an adjective — wasn't just his dominant play on both ends of the court, but also his cultural impact away from it. Most of what made him the icon we know today can be attributed to his wildly successful sneaker line with Nike, backed by witty advertising campaigns and fashion-forward designs.
With his reign nearing its end during the late '90s however, sneaker brands were desperately looking to cash in on the next MJ, handing out sneaker deals left and right to anyone that showed promise. Cast your line long enough and you're bound to catch a trophy fish, right? In reality however, many of these signature lines, and even the brands, fizzled out just like their respective player's careers.
As the 2015 All-Star game approaches, we began thinking about the all-stars that never were. The players that were touted as the next big thing, the next Jordan, and gifted their own signature sneaker line as a result. The players we watched as a kid go from budding superstar to a transient role player. Players that will soon be forgotten as the search continues.
So as a brief history lesson for the young generation of fans or a walk down memory lane for my fellow "old heads," we compiled an abbreviated list of forgotten all-stars and their signature sneakers. Enjoy and let us know who we left out in the comments section below.
---
Jerry
Stackhouse

&

Fila

Spaghetti

1 of 2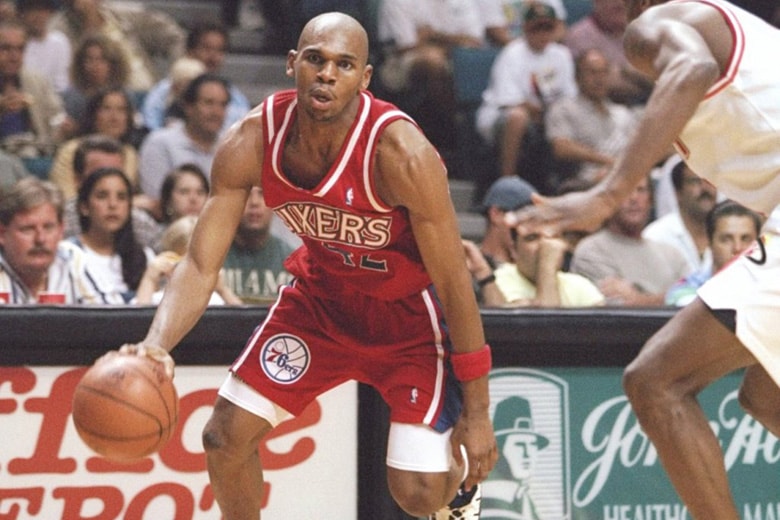 2 of 2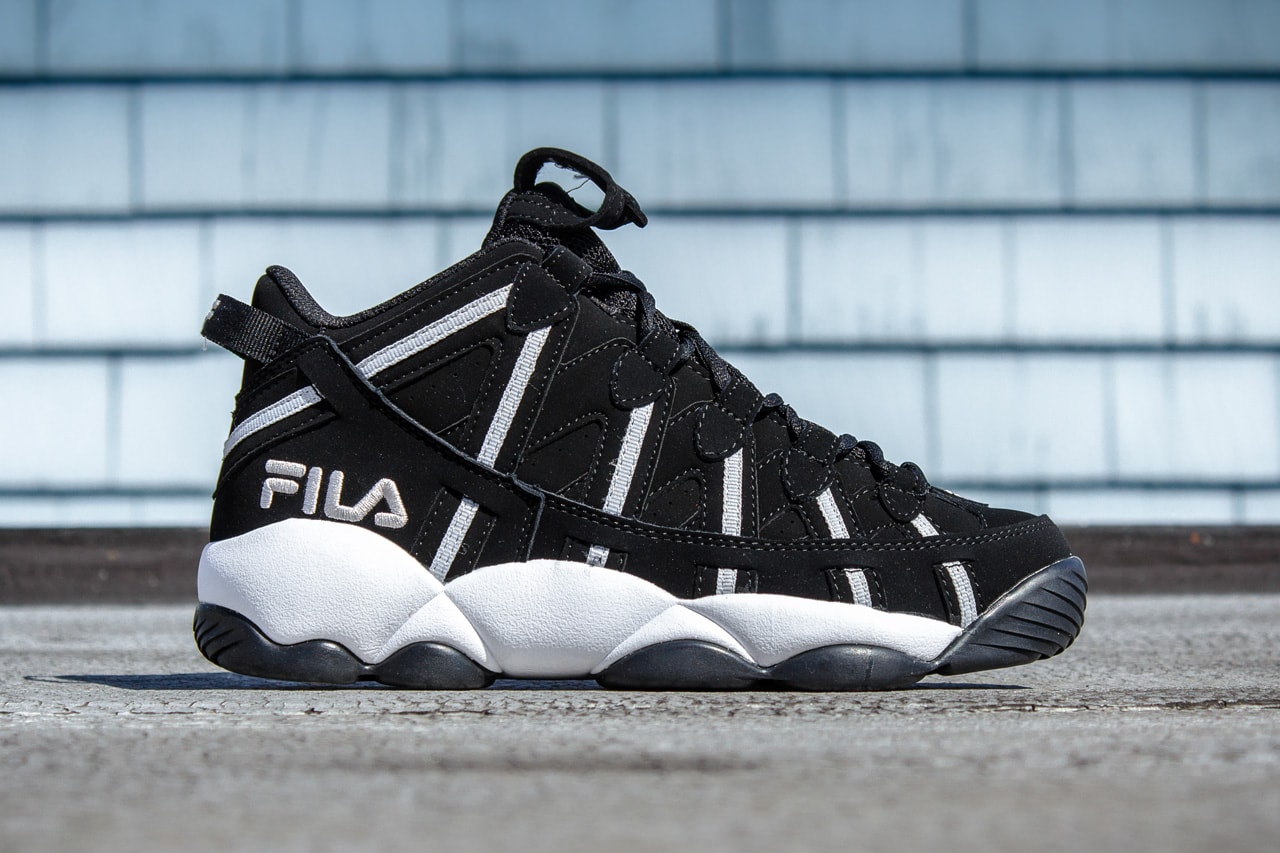 From McDonald's All-American MVP honors to winning the National Player of the Year at UNC, Jerry Stackhouse was one of the handful of players from the late '90s to be dubbed the next Jordan. He quickly rose through the ranks as one of the league's premier scorers with a lethal turnaround jumper and uncanny strength around the basket. Although he traveled around a bit, locked in two All-Star selections and always held a significant role on a winning team, he never became the perennial guard many expected. With his jump to the league in '95, Stackhouse became one of two players to lead Fila's charge into the basketball market. His very first signature model, the "Stackhouse" as it is alternatively known, became a fan favorite both on and off the court, especially within the hip-hop community. Alongside Grant Hill's popular '96 sneaker, Fila recently released the Spaghetti, although it didn't make the same headlines as it did nearly two decades ago.
---
Glen Rice &
Nautica

Competition

1 of 2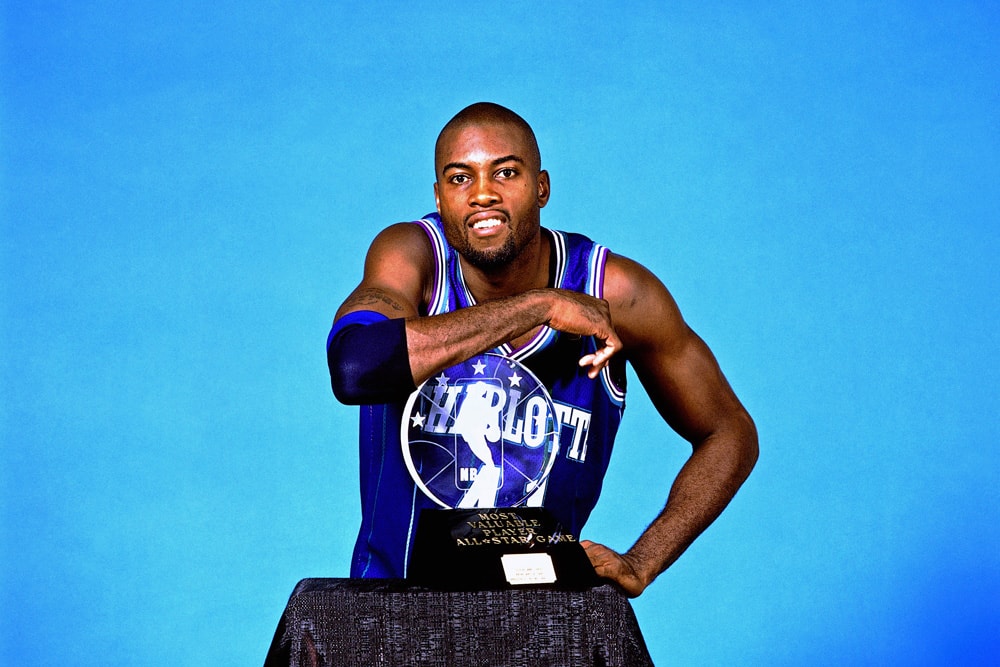 2 of 2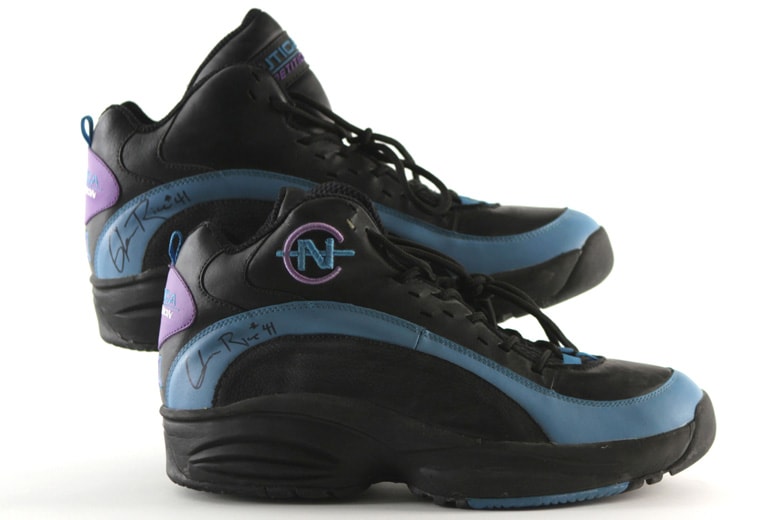 In an era full of sharp shooters, Glen Rice had one of the purest forms. Starting at the University of Michigan, the three-point specialist left behind a legacy full with markings in the record books. After leading his Wolverines to a championship as a senior, Glen was selected fourth overall in the '89 Draft by the Miami Heat. Over the course of his career, the three-time All-Star was amongst the NBA's elite shooters, often putting on a clinic that left both fans and rivaling squads stunned in awe (see the time he dropped 20 points in the third quarter of the '97 All-Star game). Following the '98 lockout and a trade to the Lakers however, his stats took a nosedive. After earning a championship in LA, traveling around a bit, and suffering chronic knee injuries, Rice retired in 2004. As an odd side note to his career, Glen served as the first marquee signee for both Nautica and Warner Bros., although short-lived. A vintage Nautica campaign ad and a Kodak moment of Glen, outfitted in his pinstriped Hornets jersey and matching GR41 WB sneakers while hoisting up the 1997 All Star MVP trophy is pretty much all that remains from the partnerships.
---
Glenn Robinson & Reebok Rail
1 of 2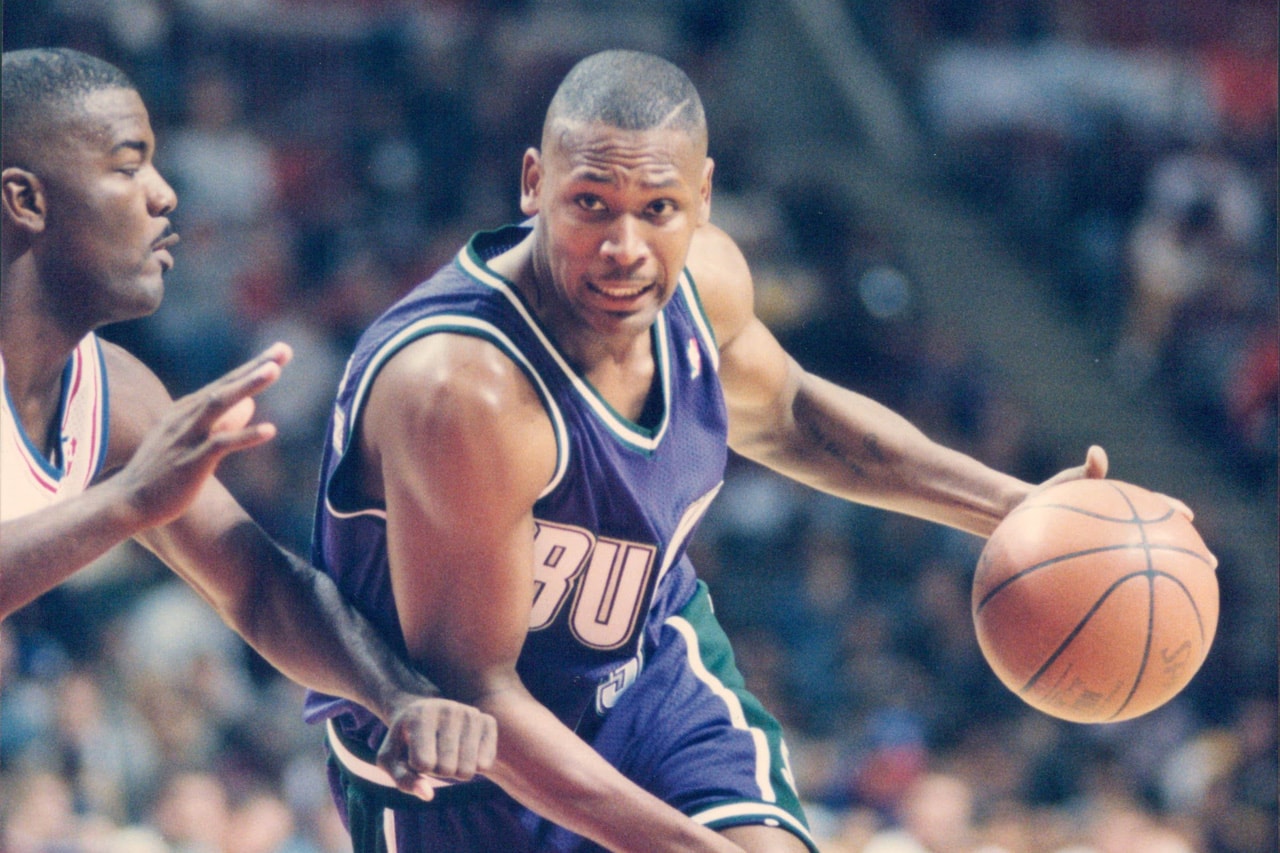 2 of 2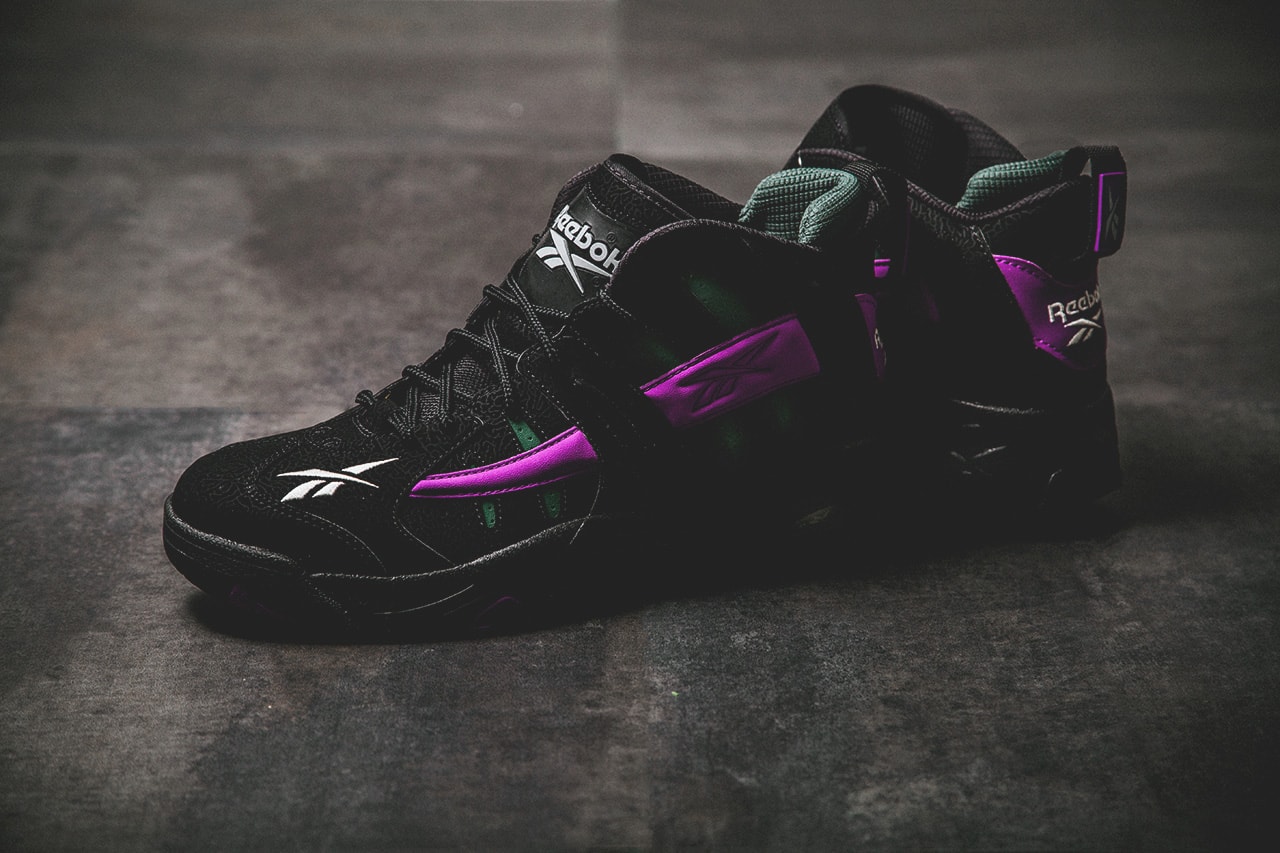 In addition to receiving National Player of the Year honors while attending Purdue, Glenn Robinson's hustling style of play earned him the nickname "Big Dog," which he solidified during his sophomore year averaging 30 and 10. Securing an insane contract (10 years, $68 million USD) with the Bucks after being selected first overall in the '94 draft, Robinson was a sure shot as the league's next marquee player. However, thanks to chronic knee injuries, Robinson ended his career after 11 years, two All-Star appearances, and an NBA title with the '05 Spurs. Nevertheless, the Big Dog's legacy will live on through the Reebok Rail, a model designed to complement his aggressive style of play. After losing Shaq as a player endorser, Robinson was expected to usher in a new era for Reebok basketball, but it would later fall into the lap of Allen Iverson and his iconic line of sneakers. Luckily for you, the Rail was retroed last year, so with a little searching you may be able to find a pair as a homage to the Big Dog.
---
Gilbert Arenas &
adidas

Gil Zero

1 of 2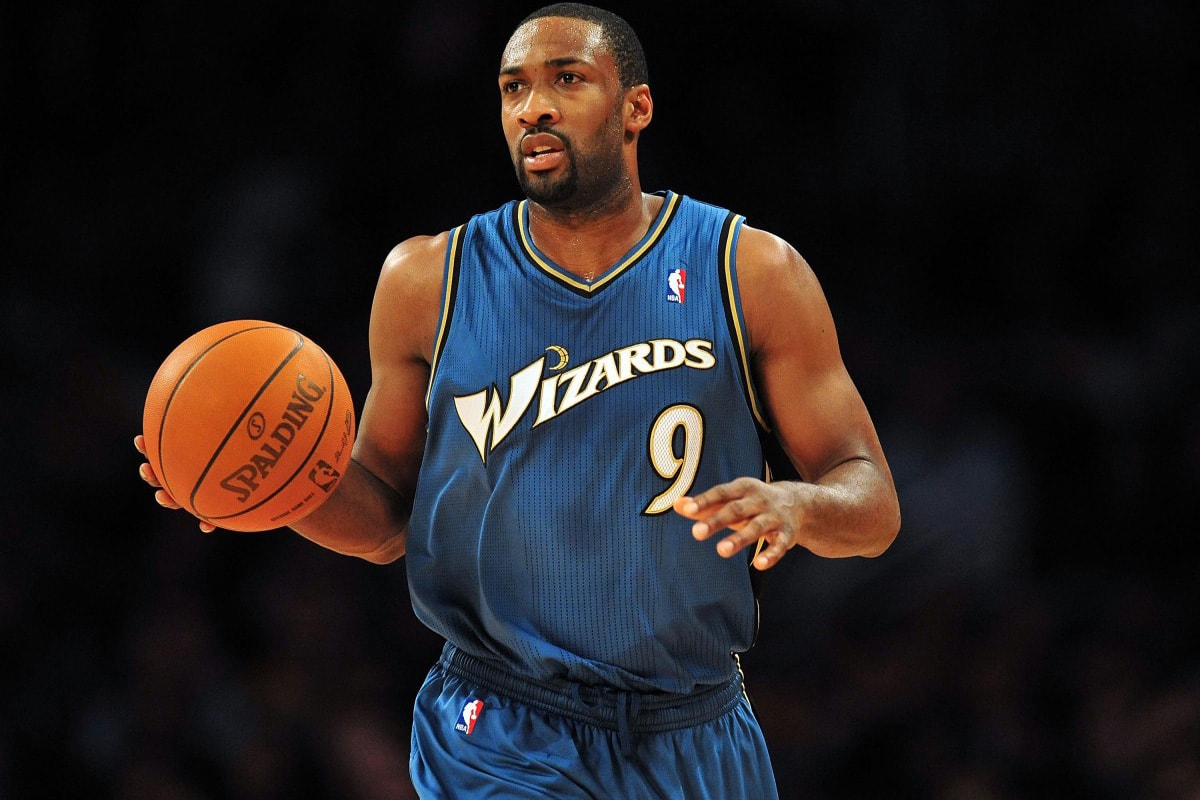 2 of 2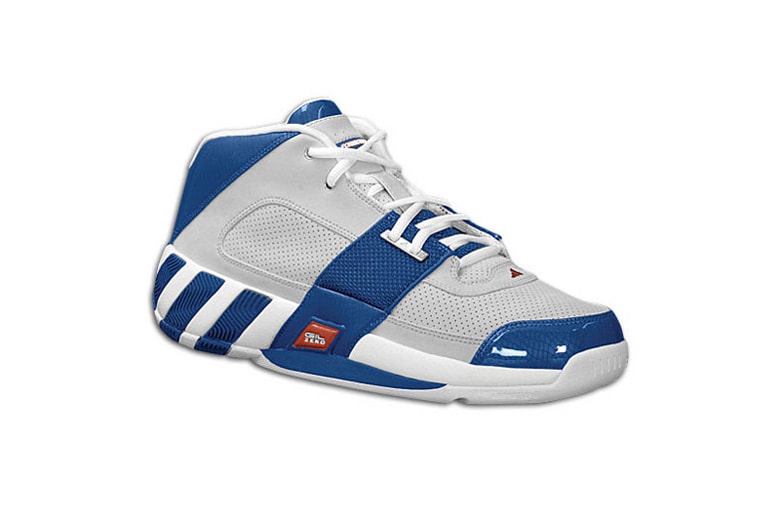 The story goes, when it came time to deciding whether to re-sign with the Warriors or sign a new contract with the Wizards, Gilbert Arenas simply flipped a coin. From that point on, the legend of "Agent Zero" only grew to the ill-fated myth that he is today. Upon arriving in the nation's capital, Gilbert immediately brought new life to an NBA franchise riddled with mediocrity and low expectations, having most recently served as the venue for Michael Jordan's final farewell tour. Known for his high scoring and late-game heroics, "Agent Zero" reliably closed out regular season games and hard-fought playoff series, knocking down winning shot after winning shot. After six years in the league however, Arenas' career took a drastic turn for the worst, no thanks to chronic knee injuries and a year suspension for storing unloaded firearms in his locker. During his playing time, the Cali native inked a shoe deal with adidas to release the aptly named Gil Zero. A partnership that was short-lived as a result of Gilbert's cowboy antics, adidas recently re-released the Gil Zero in 2013 as the adidas Regulate.
---
Eddie Jones & Jordan
Jumpman

Swift 6

1 of 2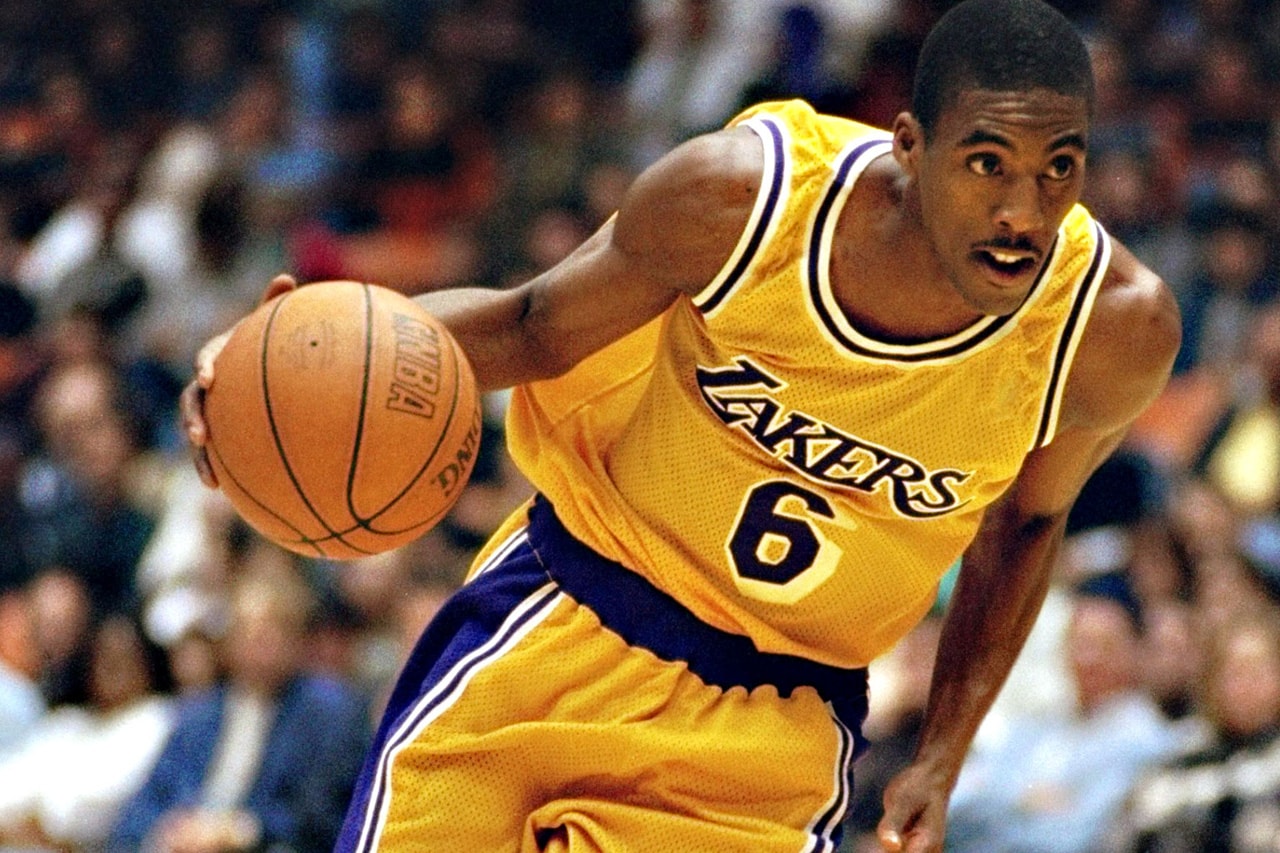 2 of 2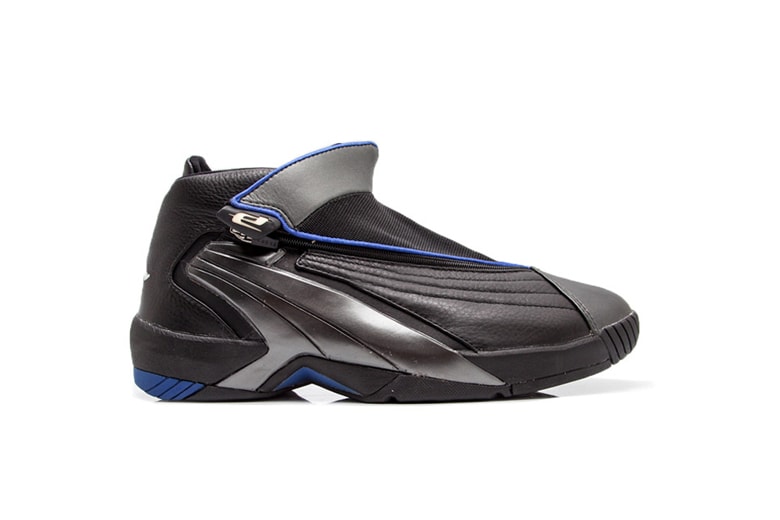 Although the Lakers raised some eyebrows when they drafted Eddie Jones to an already congested backcourt, the Temple guard proved all doubters wrong rather quickly. His quickness, athleticism, maturity and stifling defense branded him an all-star in the making. With the addition of future hall-of-fame center Shaquille O'Neal to the roster, the future for Jones looked ever more promising. Until Kobe Bryant began developing into his own potential, and the rest was history. Jones lost his starting job to Kobe and was soon shipped to Charlotte. The following year, the Lakers won the first of three titles, while Jones never became the dominant player we all expected to see after year one. After receiving an all-star nod for the third and final time as a member of the Hornets in 2000, Jones was blessed with a signature sneaker from Jordan's Jumpman, dubbed the Swift 6. Featuring a similar silhouette to the Air Jordan 15, the Swift 6 has become a cult classic among sneakerheads. While Jordan Brand continues to retro models for the second and even third time, maybe it should think about bringing these beauties back.
---
Larry Johnson & Converse
AeroJam
1 of 2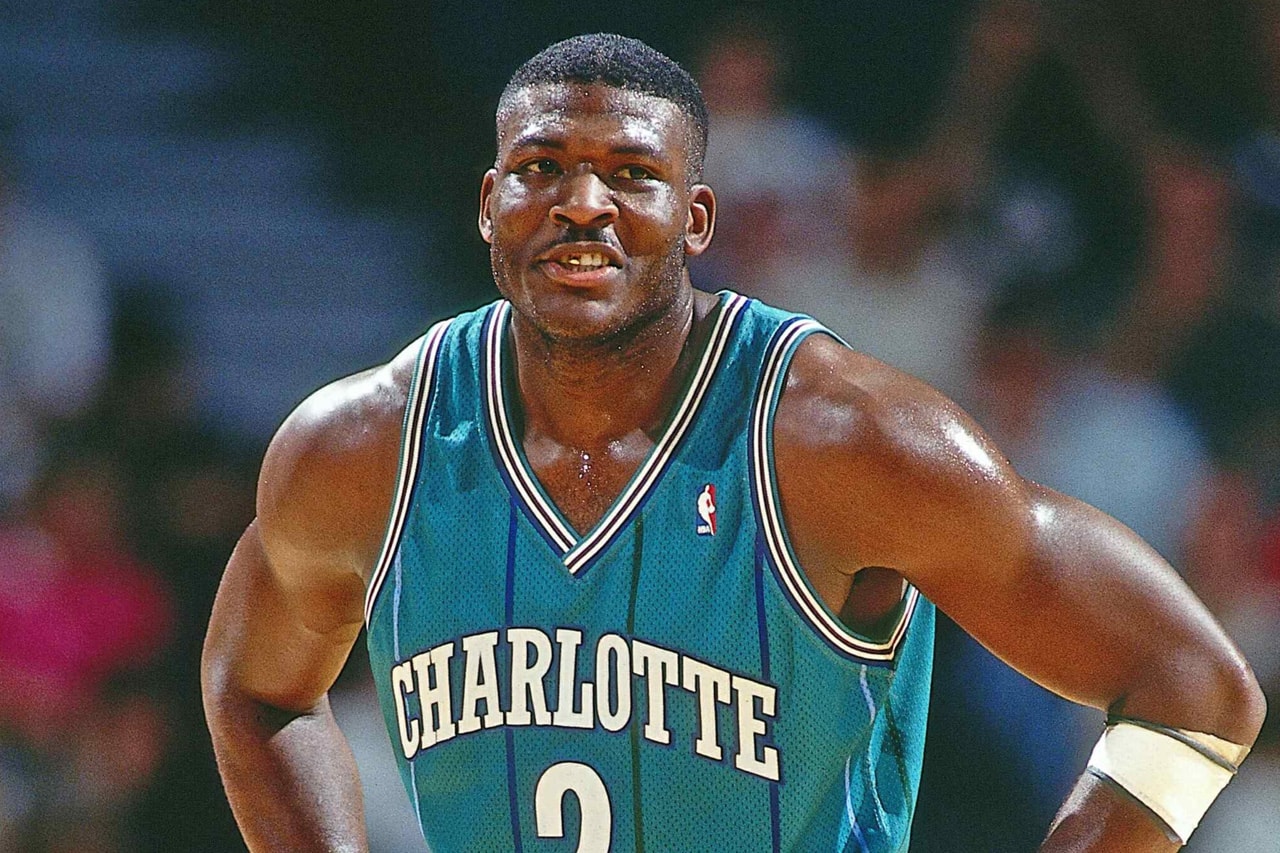 2 of 2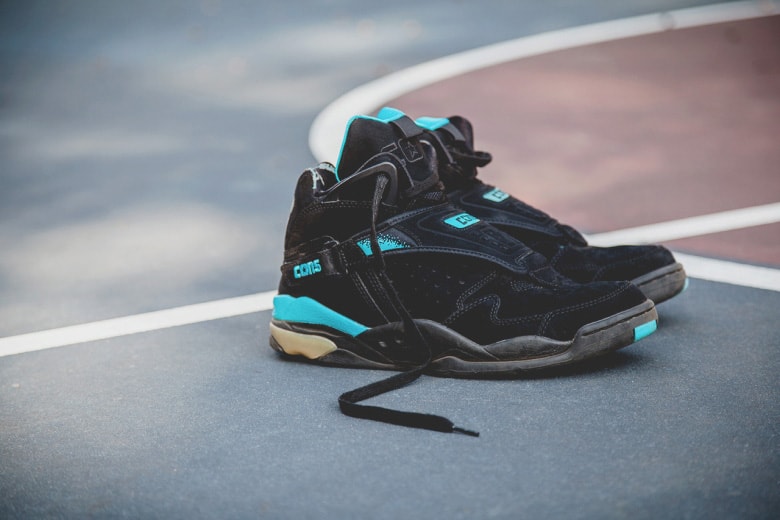 Earning McDonald's All American honors, Naismith College Player of the Year, and an NCAA title at UNLV, Larry "LJ" Johnson was destined for NBA greatness. Strong and athletic with a long wingspan to complement his 6' 6" stature, Johnson could play just about any position on the floor. After being named the Rookie of the Year, LJ was branded as a franchise player, signing a lucrative 12-year extension with the Hornets. However during that same year, LJ suffered a back injury that forced him to abandon his explosive style of play and develop an all-around game. He was never the same, concluding a 10-year career with many "what ifs" tarnishing his legacy. Off the court, the two-time All-Star helped pave the way for a new age of pro-sports branding. For his signature line of AeroJam high top sneakers, Converse developed a series of comical commercials featuring "LJ" dressed as his high-flying female alter ego "Grandmama." He soon became a pop culture icon, earning a guest spot on Famiy Matters and various other programs. In November of 2013, Converse reissued the nostalgic sneaker, and a good number of pairs are still floating around online for purchase.
---
Vin Baker & Jordan
Jumpman

Vindicate

1 of 2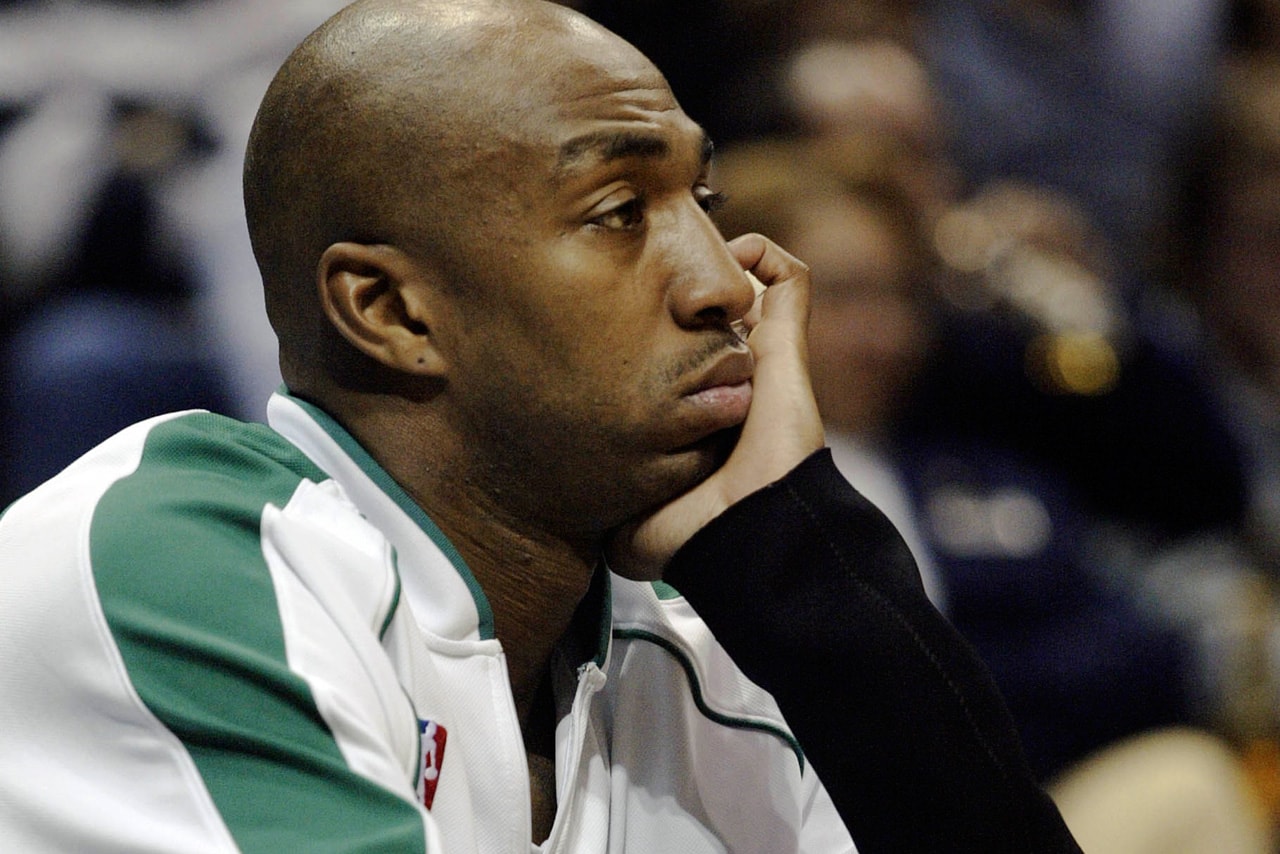 2 of 2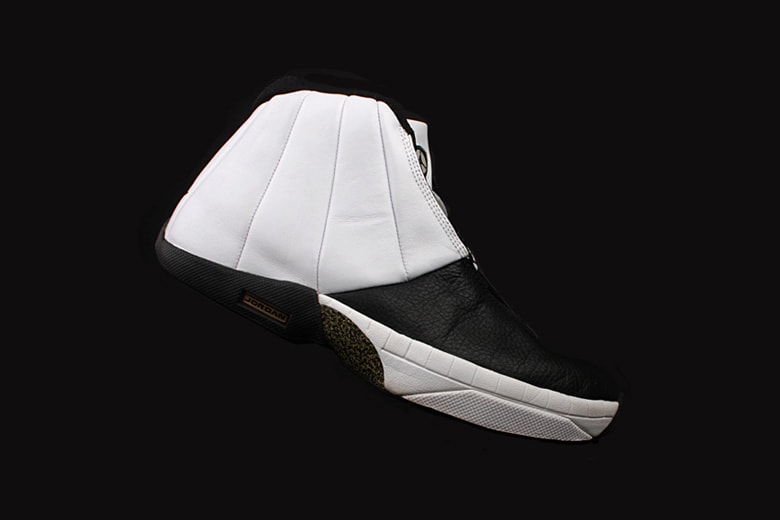 Although playing for a relatively unknown mid-major college, Vin Baker was torching his unworthy opponents for averages that hovered around 30 and 10. Named "America's Best-Kept Secret" by Sports Illustrated, Baker entered the league in '93 as an immediate threat. The wide-framed, 6' 11" power forward had incredible footwork for his size, and paired with a versatile mid-range jumper, he became a scoring machine. After four solid All-Star caliber years with the Bucks, the Connecticut native was traded to Seattle and shortly after his career spiraled out of control. From alcoholism and troubling weight gains to poor money management, his game suffered tremendously, and after 13 years in the league, Baker called it quits. Aside from his multifaceted game, many people, sneakerheads included, have forgotten that Vin was one of the first players to receive a signature sneaker from Jordan Brand. The Vindicate was a refreshing silhouette among the outlandish designs of the late '90s, as it featured a simple, color-blocked upper. Good luck with finding these rare Airs however.
---
Kevin Johnson & Converse Run 'N Slam
1 of 2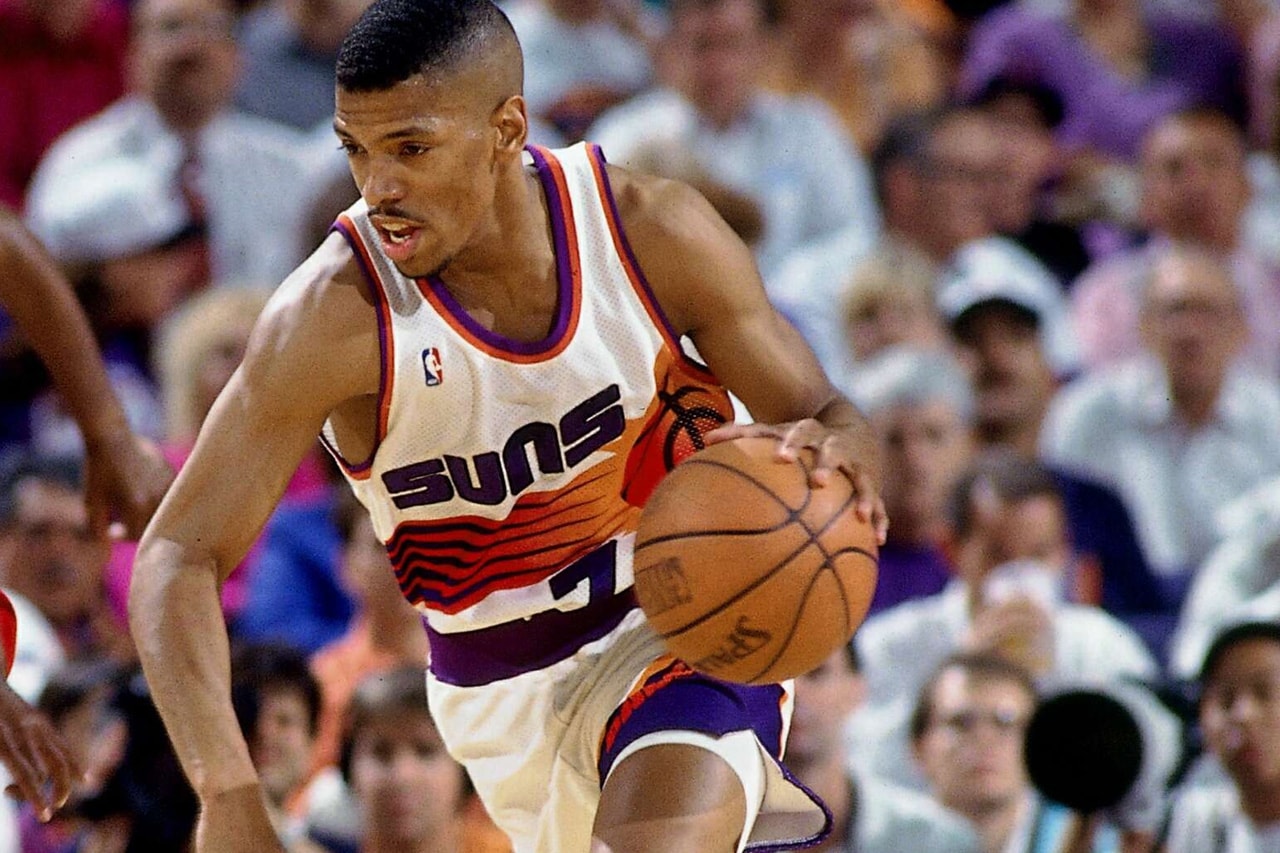 2 of 2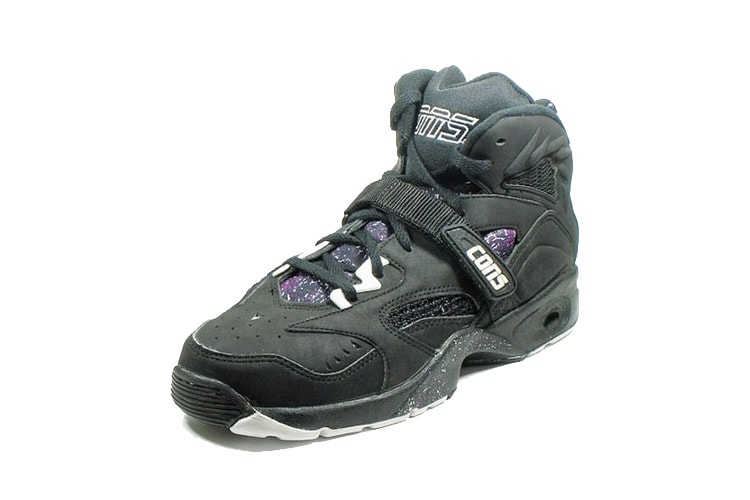 Before calling shots as the mayor of Sacramento, Kevin Johnson was an all-star floor general for the Phoenix Suns. A lethal combination of speed and vision, Johnson had a helping hand in a favorable percentage of his team's points, just as Chris Paul does today, but with hops. In his first full season, KJ joined Magic Johnson and Isaiah Thomas as the only players to have more than 20 points and 12 assists per game. With the help of Charles Barkley, the Suns would dominate the West, but could never get past MJ and the Bulls. Although he would continue to thread defenses with his earth-rocking handle and no-look passes for nine straight years, the last six were riddled with injuries stemming from undiagnosed hernias. During the height up his career, Converse laced KJ with his own player model, the Run 'N Slam, which quickly became a fan favorite. Certainly high up on many lists, the Run 'N Slam hasn't seen a retail shelf in years.