A Lifetime of Style: Poggy Looks to the Elderly for Inspiration
The Creative Director on Larry Clark as his style icon and new SONS MAGAZINE.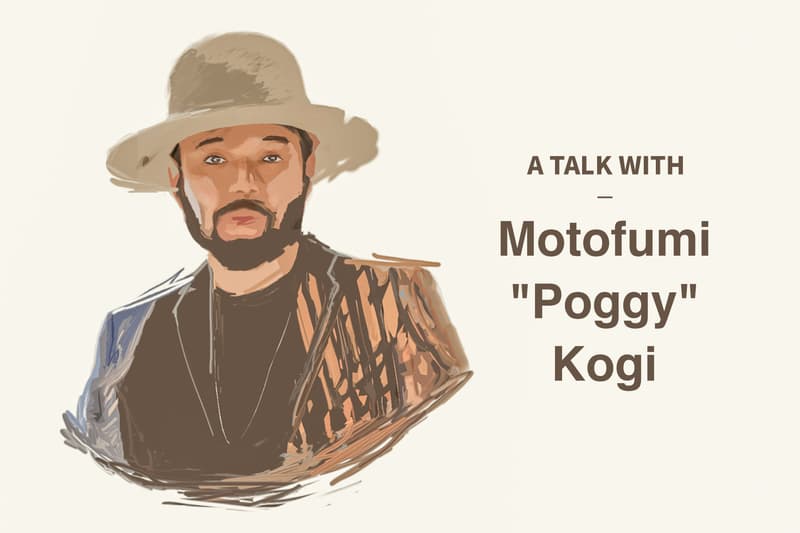 Motofumi Kogi, or better known as Poggy, is an undeniable force behind Japanese fashion and streetwear. A trailblazer in his own right, Poggy had ascended the ranks at UNITED ARROWS & SONS since its early days as UA Lab, before working his way up to being the director of the concept store. Frequenting fashion weeks (he curated a whole section for Liberty Fairs) each season, Poggy's eclectic style is known to be a cross-breed of street and sophisticated threads, mixing classic suiting with youthful designs while perched front row of fashion shows. Yet in his own time, the ubiquitous style icon shy away from the limelight, finding more delight in a comic book store mulling over the latest graphic novels.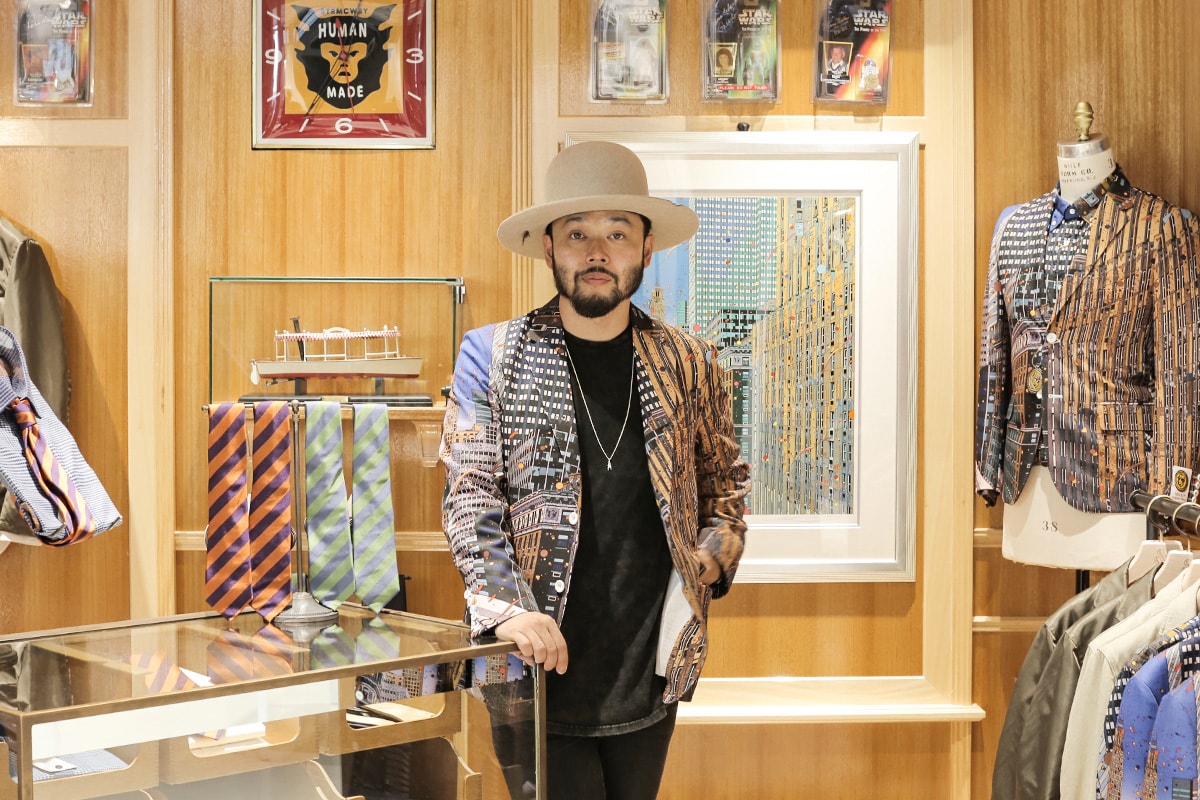 Unbeknownst to most, the Sapporo-bred creative had attended a local fashion institute but did not make it out unscathed. Poggy realized early on that he lacked the necessary sewing skills to become a successful designer, which discouraged him from his dream. Despite that, he finished his program and subsequently uprooted himself and moved to Tokyo. While in Tokyo, Poggy was referred to work at UNITED ARROWS & SONS by a mutual friend. He landed his first job there as a part-time sales associate. The rest is history.
The humble character is often seen rocking a wide-brimmed hat, mixing high and low fashion with a unique blend of casual pieces. Having always been interested in fashion, his style prowess has definitely evolved over time. He describes his style as "street meets suit," and loves to amalgamate different cultural influences into his everyday wardrobe while mixing both fast fashion pieces with streetwear and luxury. "But everyone's doing it now," Poggy says of mixing high and low, 'so I want to focus on good quality, simple and stylish pieces from brands such as nonnative and 5525 Gallery."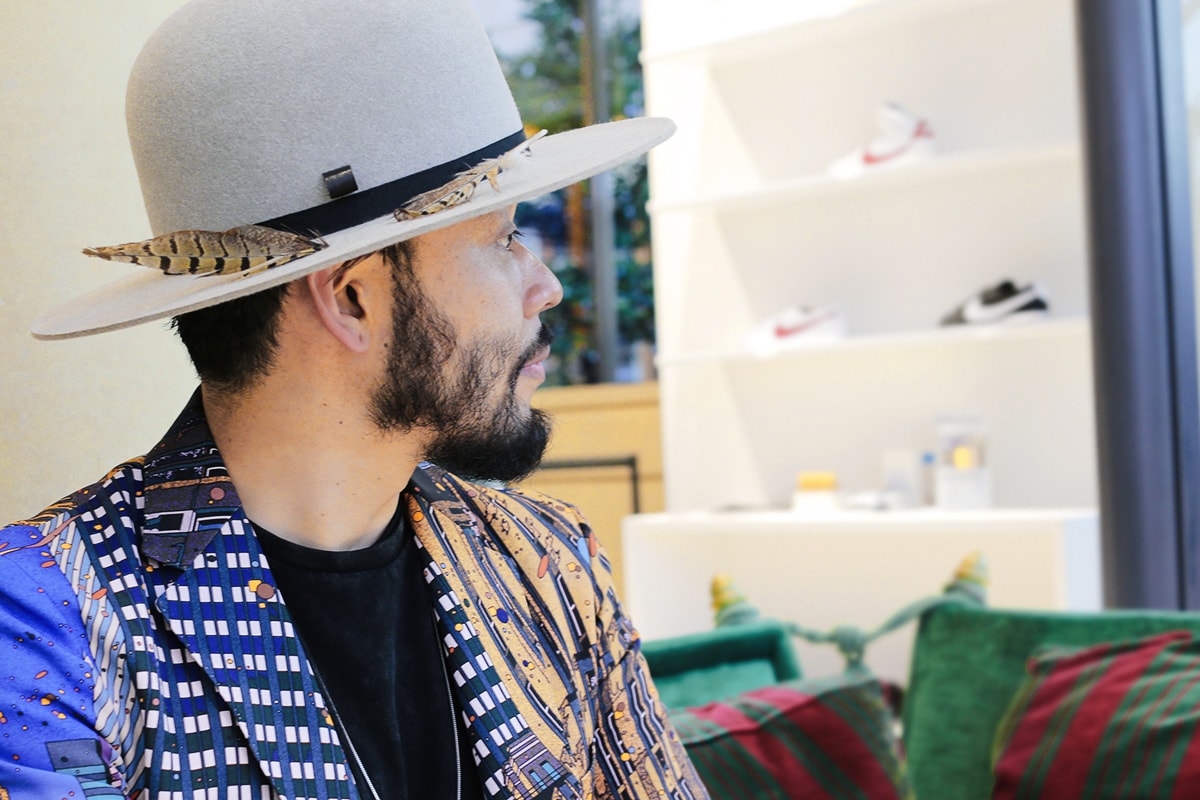 An avid consumer of music, Poggy has a deep love of old school hip hop from the likes of Eric B., Rakim and Afrika Bambaataa. He's also got a soft spot for illustrations and comic books, growing up hanging around a local comic book store reading his favorite "Captain Tsubasa" and "Fist of the North Star" series. Poggy has found a way to connect all these interests in his fashion choices with an affinity for suits bearing illustrations from Eizin Suzuki. Suzuki is known for the drawings adorning Tatsuro Yamashita's CD covers, but the series of suits are curated by friend NIGO and are a staple in Poggy's eclectic and colorful closet.
When asked about the state of Japanese fashion, Poggy is optimistic, but definitely recognizes its pitfalls. "The aging population [in Japan] is a problem. The fashion industry relies on learning from the styles in America and Europe because new ideas always come from the youth." Hence the collaboration between UNITED ARROWS & SONS and London's Art Comes First, which saw the latter host a pop-up shop with the popular retailer in Japan. While Poggy knows that new styles and trends normally originate from youths, he looks up to the more elderly of trendsetters for inspiration. "I once met Larry Clark in Italy. He was wearing Supreme and rocking a gentleman's cane — that really inspired me."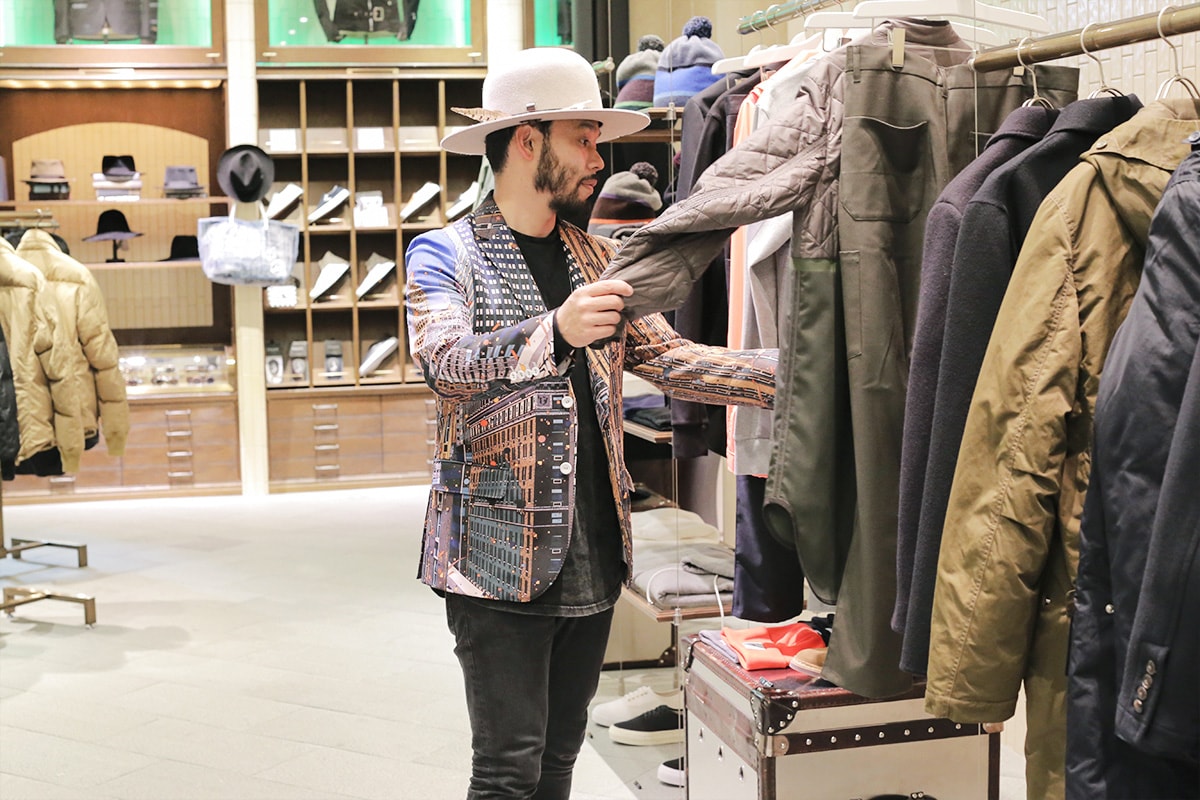 Poggy's latest endeavor for UNITED ARROWS & SONS is its SONS MAGAZINE. A new and free online publication stemming from the premium retailer, it documents everything culturally relevant to its surrounding culture and features "Poggy's Favorite Things" series. In its inaugural issue, Poggy curates a few lists of favorites including a round up of gold chains. The issue also interviews Poggy's favorite musician Afrika Bambaataa along with features from Hiroshi Fujiwara and much more. Check out the entire issue here.