Nic Galway Explains the New adidas Originals NMD Is All About the Boost
An exclusive interview with the man behind the retro-futuristic silhouette.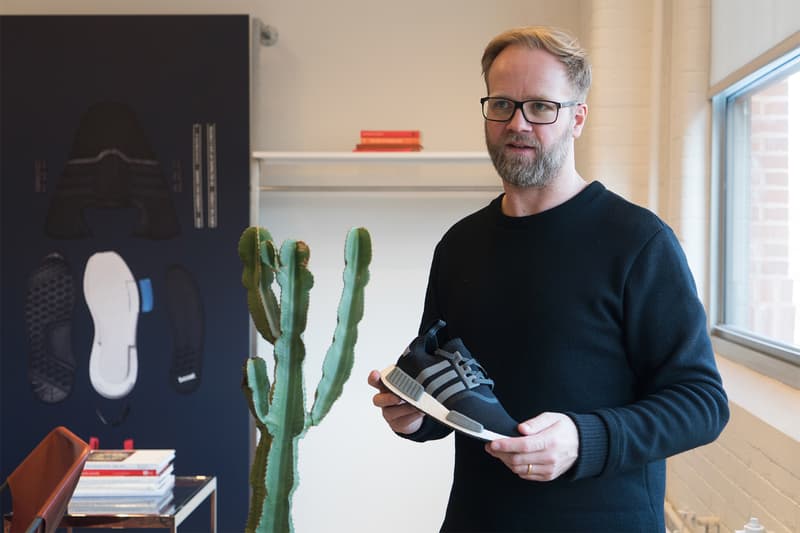 With a flurry of camera flashes and the attention equivalent to that of a starlet's new arrival, December 9 in New York saw the unveiling of the brand new NMD model by adidas Originals. A model thusly formed from the predecessors of its time, adidas combined the elements of three of its historic sneakers — the Micro Pacer, the Rising Star, and the Boston Super — to create an amalgam fit for an urban lifestyle. A black primeknit upper dominates the silhouette, while the ubiquitous Boost sole, the primary component of the NMD, incorporates inserted cushion elements that also act as rigidity and structural points to the ultra-flexible shoe. Forward-thinking design cues like the external, collapsible heel cap and an unmolded toebox (since the user's foot is meant to shape the shoe alone) truly make the NMD a design built from the ground-up — literally, as apparently, the NMD was made via mock-ups rather than by sketches.
Through an exclusive interview with HYPEBEAST, we sat down with adidas Originals VP of Global Design Nic Galway to speak about the newest creation, where it came from and what it aims to do for the lifestyle urbanite. Nic also commented on his team, working alongside the likes of Yohji Yamamoto and Kanye West and reflects on his extensive history at adidas — one that spans an incredibly impressive 16 years.


First and foremost – what does NMD stand for?
Basically, what I wanted to ensure was that the name wasn't too descriptive. We always name our products, but when I'm designing with my teams, I don't want it to set too much in their minds what it is we're going to create. So we started talking a lot about basically connecting the past and the future, modern design, and we also talked about our lives, traveling, and connecting and gaining new experiences. So we bounced around many things and we came up with the code of NMD. And sometimes later on, someone will come up with a new name but it didn't in this case. Everybody just started talking about it like that, and it seemed right. So we stuck with it. And I like that people ask me what it means because then you can decide how you want to adopt that into your life.
---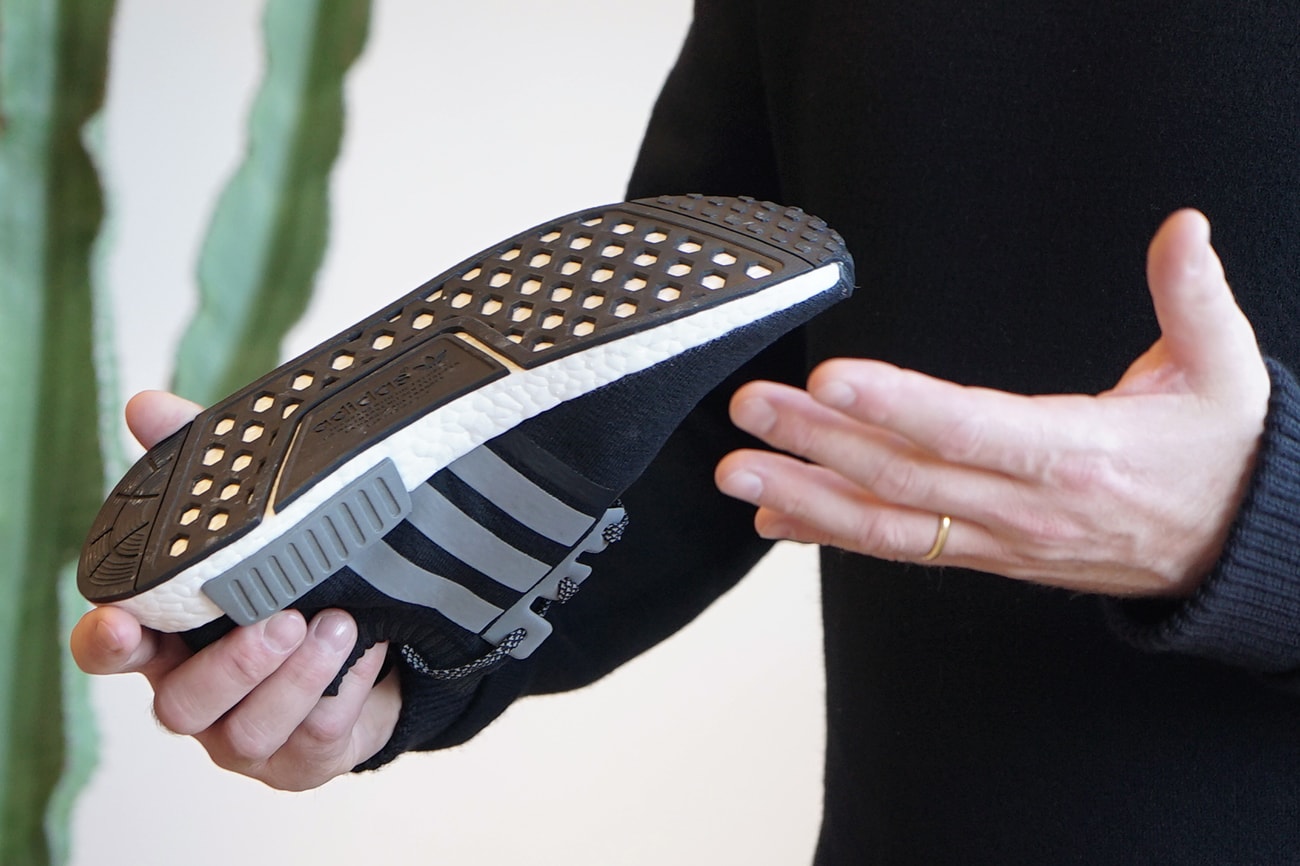 "I've always liked playing with our collective memory, whether it's my time in the fashion projects or now on Originals."
---
The inspiration comes from three separate models in adidas' history. Why these three? Were there other models that were considered before deciding upon the Micro Pacer, Rising Star and the Boston Super?
So with my history within the brand, I've always liked playing with our collective memory, whether it's my time in the fashion projects or now on Originals, I've always found that really interesting. But we were talking about the future. And for me, the mid-80s was a time where the whole world was thinking about the future and it was the first time having Apple Macs in your home. This kind of moment. And adidas reflected that; the Micro Pacer from 1984 is wearable technology, and Apple are only just doing that on watches today, and that shows just how pioneering we were as a brand. So it felt so good to reference that. And the color-blocking of the shoes of that time really sat in my mind. But they weren't created as a visual reference, they were created because those were the colors that the materials came in back then. And I've always found that really intriguing, so we really set really early on that era. But I didn't wanna just do something that resembled that; I wanted to do it with today's innovative technologies. You've already seen the Equipment drop, we've done just recently. That was us playing with the collective memory in a different way, but for this project I was really interested in those things. 

Now that we have far more accessible material technology as compared to when the 85 Rising Stars were out, did adidas experiment with cushion elements made of modern day components like carbon fiber or injected foam?
So with this project, I really wanted to highlight the Boost because at such an exciting time for us as a brand, when I work with the partners, whether it's Kanye or Pharrell, when these guys try on Boost shoes for the first time, you get a really genuine expression from them of just how amazing it is. And for me, that had to be the focal point of this shoe. And the other elements that we brought in were to see what we could do with Boost foam. I worked on the PureBoost a couple of years ago; that shoe feels amazing, but it doesn't have so much stability. It's a great experience though. And for this project we wanted to say, 'Well, what can we take from these shoes from the '80s with the blocking, and that all-day comfort and add in a little bit of stability to when you're wearing it around a city all day.' It gives it a different experience. And that's the secondary element — the Boost has to be the key message. 

While these seem to be lifestyle-based, there's still an element of running built into them. That being said, can you go deeper into how these shoes were performance-tested?
We didn't performance-test them in the normal way; of course, within adidas we conform with the highest level athletes and we test them that way. We already know how Boost performs; this is our marquee innovation, so it was much more about having a different approach and putting Boost in a different context. When you combine PrimeKnit and Boost in a way which is going to be used more in a lifestyle context, you don't have to worry so much about things that you would worry about if you were making it for a high-level sport. It allows you to be really true and reduced in how we use these materials.
---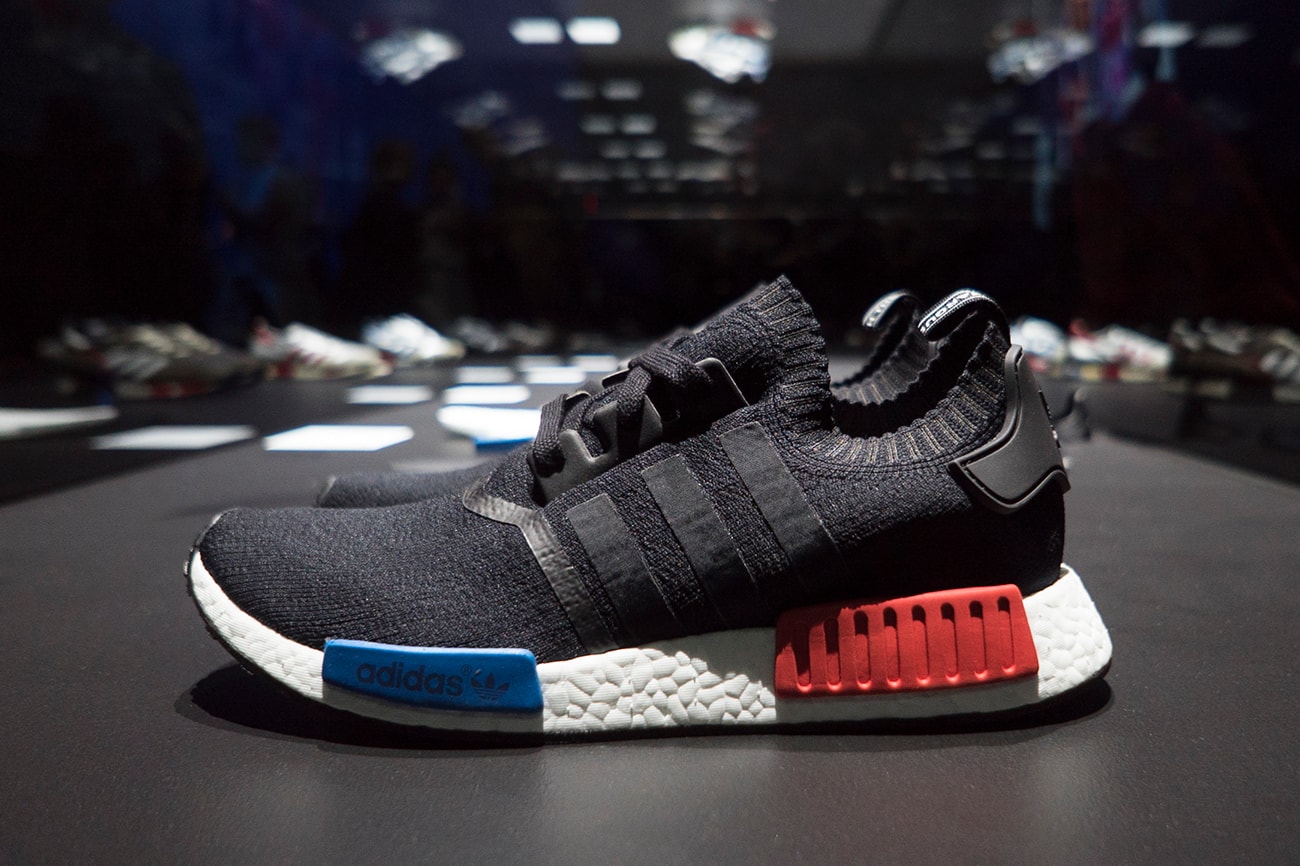 "It was very clear to me, that we mustn't approach this in the traditional way of designing shoes."
---
Did you run into any design hurdles with the NMD?
Not really. It was very clear to me, that we mustn't approach this in the traditional way of designing shoes. Had we done that, for sure, we would've run into issues. So we really talked at the beginning about [not thinking] of how you would construct a traditional shoe, and trying to use these new materials to do it. Think very differently. So we work much more hands on, we made the mock-ups without drawing the shoe too much, and that really informed how the product should come to life. And there's a great learning for us in that, but when you have new materials you have to approach things in different ways. 

What have you learned from working alongside Yohji Yamamoto and Kanye West? Subsequently, what advice did you hand down to them?
I mean, I've been at adidas 16 years. Sixteen years is a long, long time, huh? I've had so many great opportunities in that 16 years, and to meet Yohji Yamamoto in 1990 when I was a product designer — I studied product design and automotive design, I didn't know the fashion world back then — and to suddenly have this opportunity to meet Yohji Yamamoto and be exposed to the Paris Fashion Weeks with him, this is life-changing. So of course, that's really informed a lot of how I've evolved as a designer. But I've also really learned that you have to get to know people; you can't have one formula for each person. You have to know each other, what works, and there always has to be a common benefit. You have to create something which individually you couldn't do, but when you come together, it works. And that's the same for Yohji or for Kanye. And of course everybody wants to know how it is working with Kanye, and it's just seeing how open-minded he is. He challenges everything but he puts full energy into how he challenges it, and you see the results. You think you've reached your limit and he shows you another limit. It's limits hit and I appreciate that hugely. In terms of what we bring to them, I mean, we show them a different way of manufacturing, of innovation, of the tools that we have. And it's always been a two-way discussion. We never endorse these people, it's always a true collaboration. 

It's always a group effort, right?
Yeah. That's how it should be. I think it should. And you shouldn't go in and say that you have this idea, this is what we wanted to do. It's not that. It can be, of course, that we have this amazing innovation, what can we do with it? That's okay. But if you want to collaborate, you have to have an open mind.
---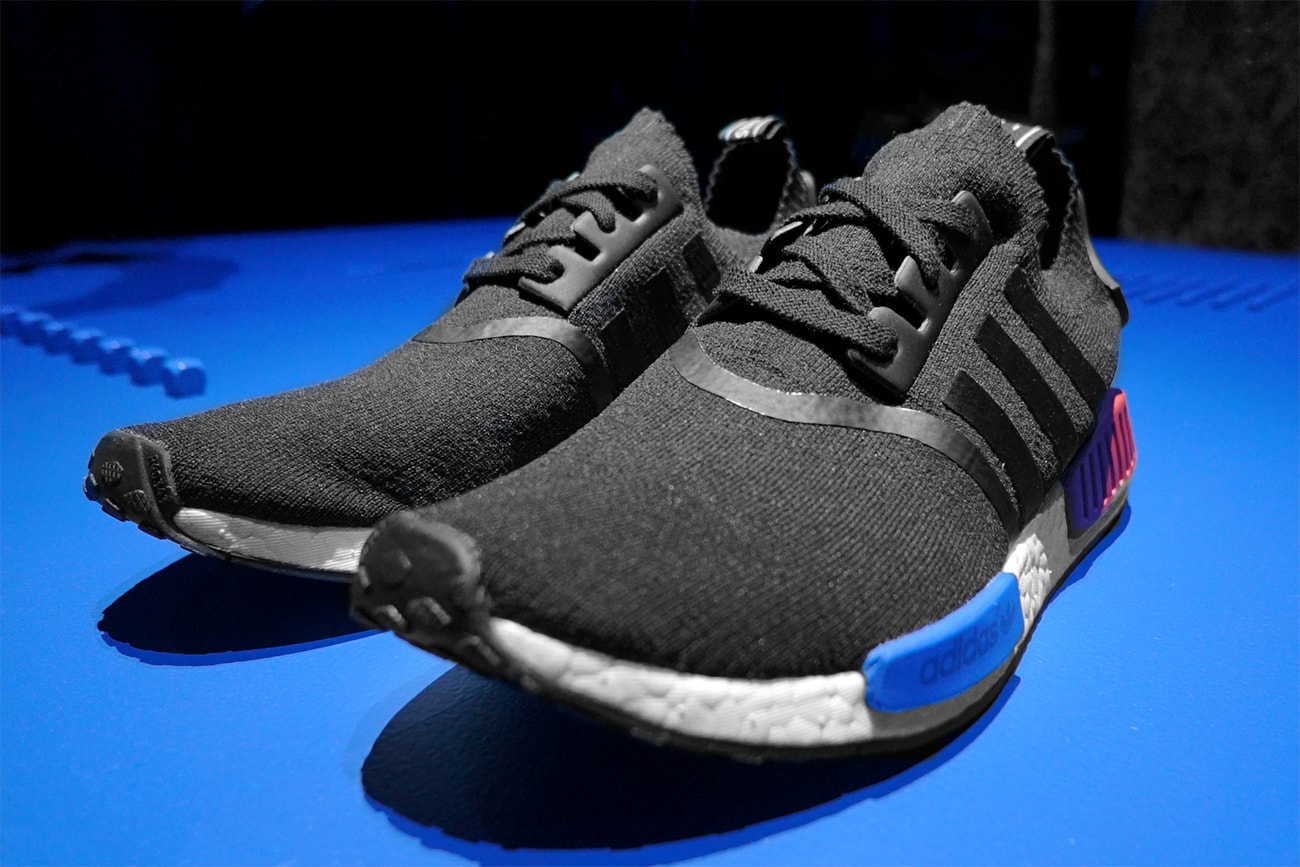 "You have to remember that the shoes in that archive were all innovative, every single one."
---
What do you want people to take away from the NMD? What is its core value?
For me, the core value is that we have this incredible archive. I'm always so proud to work for adidas because of that archive — that's what I grew up with. But you have to remember that the shoes in that archive were all innovative, every single one; they all pushed the boundaries of their day. And I never want [adidas] Originals to be perceived as just a retro brand, that's not what I see it as. I see it as a culture brand, so one thing this really stands for is having the confidence and the respect for the brand to always keep pioneering and take the very best innovations and to take the collective memory that we all love of our brand and combine them together. That's what it's all about.
This year we are continuing our HYPEBEAST Hundred feature, and naturally you are within the hundred for 2015. What have you learned since last year?
Thank you (laughs). I've learned a huge amount, and to be honest, I've always thought that if you think you have nothing to learn, then it's time to stop. You can always learn. I've transitioned from working on the more niche side of adidas with the fashion projects into Originals and I think the key thing I've really learned is that if you can infuse the creatives around you, those young minds, and get them to take a little bit of what I've seen, the people I've worked with, and get them to bring that to their daily work, then you can have a whole generation of designers at adidas that think in that way and we can really start to push boundaries. That, for me, has been very empowering to walk around a studio and see these guys just doing amazing work. I would've liked to have done that.