This is What It's Like to Engineer for Young Thug
Meet Alex Tumay, Thugger's most-trusted sound man.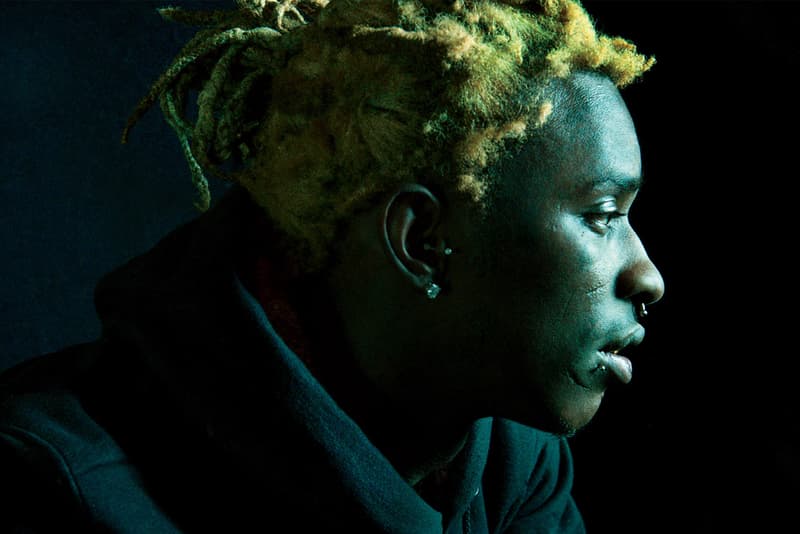 Does anyone ever wonder how a recording session with Young Thug is like? The FADER recently reached out to Alex Tumay, Thug's most-trusted mix and recording engineer/tour DJ to find out. Tumay met the enigmatic Atlanta rapper in 2013 when the sitting engineer was booted, and their first song they did together is "Some More." Credited as both engineer and executive producer on Thugger's latest release Slime Season 2, Tumay gives a detailed account on how he ended up working as an engineer, how he met Young Thug and the "nightmare" of a process it is to record with him.
"I met Young Thug in early 2013, the first track we did was 'Some More.' [Metro Boomin] came in and was like, 'Alex, he needs to do this song, it's going to be a hit. Please, come record it.' He had kicked the engineer out. He needed somebody to be really quick. A lot of engineers are a little confused 'cause you have to have an understanding of timing, because he'll rap the same bar three or four times in a row. It will sound almost identical, but he will be like, 'Pick the third and put it in the sixth bar of this verse,' and he'll fill in the blanks. And he doesn't want you to take more than a second to do that. I could keep up with him, and that's how I came on the tab for Metro. [...] He came back, like two three weeks later, to do 'Danny Glover,' and he was like, 'Where's Alex?' It maybe took seven minutes to record [that song]. It was only me and Thug in the room, and every line in there is one take. I've seen him freestyle entire verses in one take, but generally it'll be anywhere between one and four bars punched. But it's instantaneous, the only thing he's doing is catching his breath. He does a lot of the work for me in that way—instead of me having to pop in a vocal he's like, let me just do this until it's perfect. He has an ear that makes me feel like I'm always trying to catch up. When him and Rich Homie Quan were [working together a lot,] they would both be in the booth, on the same microphone, handing off the headphones to each other or holding the headphones out and rapping. It's f*cking amazing, but also as an engineer who's trying to make them both sound as good as they can, it was like a nightmare: I'm sitting there sweating, trying to get the mics right between takes. Their minds are both racing a mile a minute."
Read the full feature on The FADER.