The Death of the Work Boot: A Concise History of Sneakerboots
Everything you need to know about the sneakerboot so far.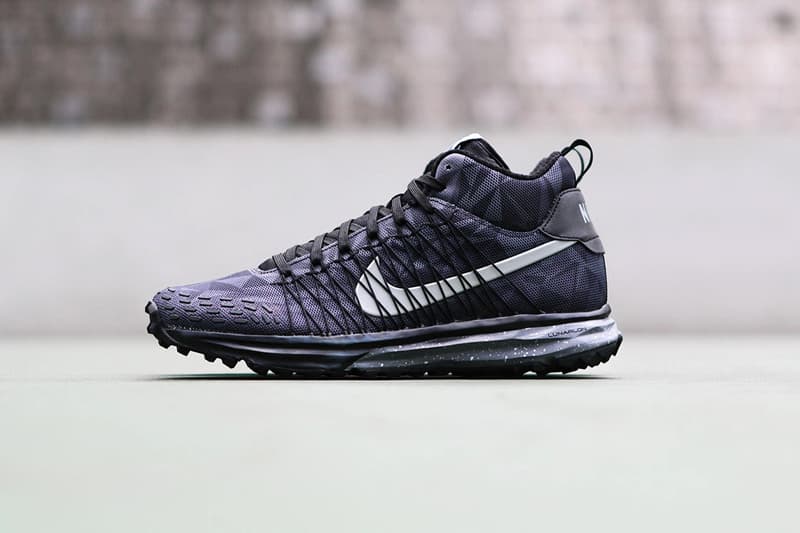 Sneakerboots — seen by some factions as a logical and functional evolution of the sneaker form and by others as its bastardization, you either love them or hate them. The category itself has only sprung up in the past three years, filling a niche in the sneaker industry between ad hoc waterproof spray solutions, and heavy hitting hiking or work boots. But where exactly did these divisive cousins of the much-loved, most iconic silhouettes of our culture come from, and why are they here to stay? Amid this year's current influx of new sneakerboots from sportswear giants Nike and adidas, we take a look back at the ground that the sneakerboot has covered thus far, and argue for the staying power and longevity of this burgeoning footwear category for years to come.
The Early Years: Nike Hiking & All Conditions Gear
1 of 5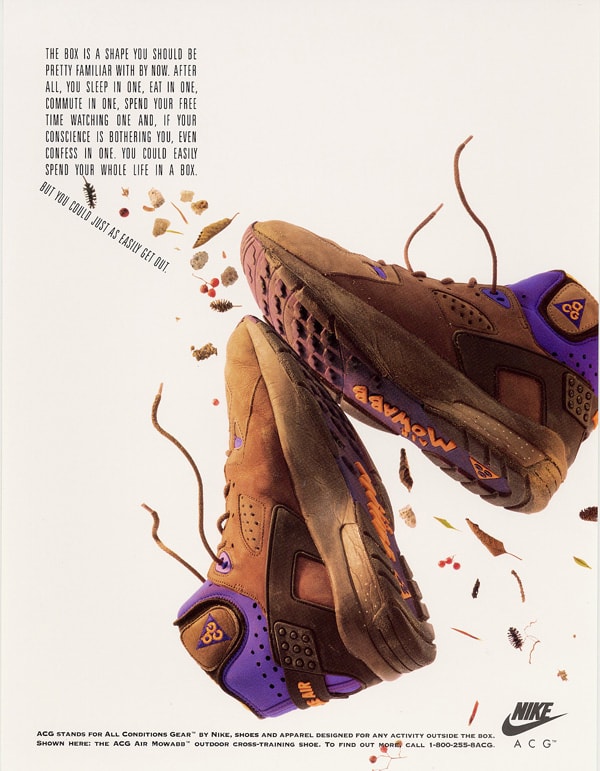 2 of 5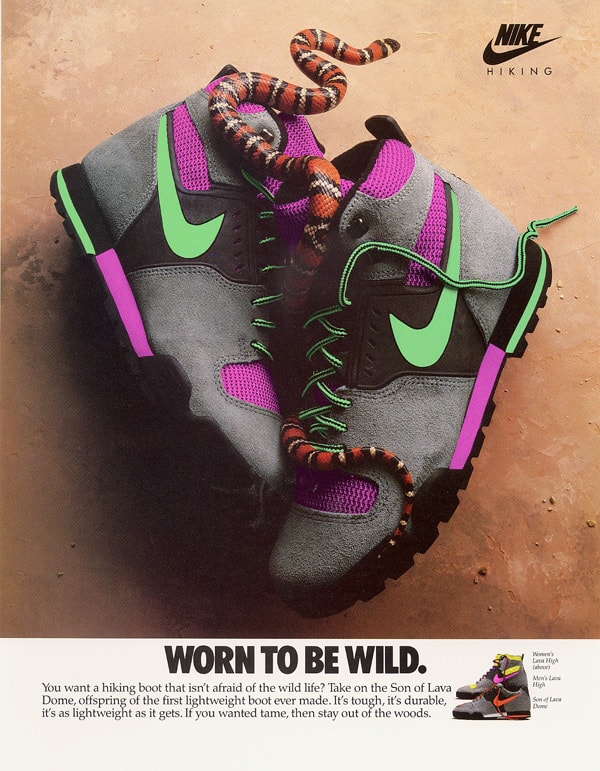 3 of 5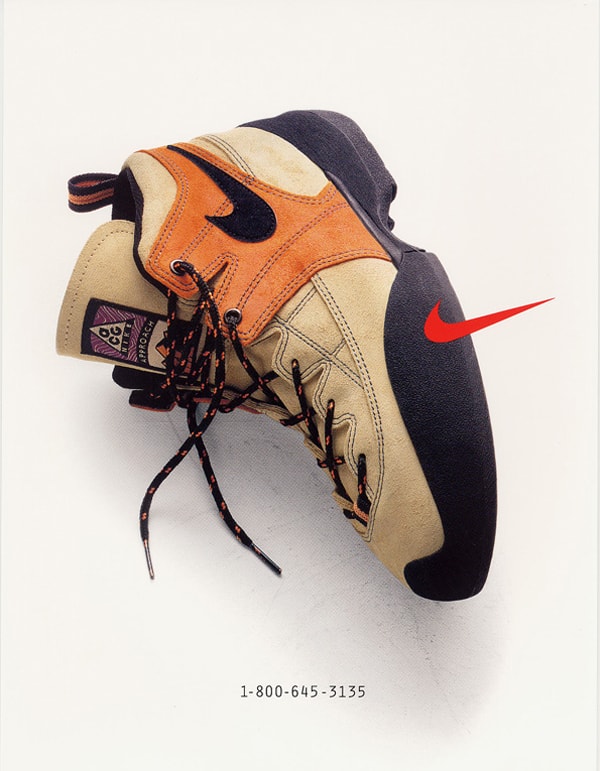 4 of 5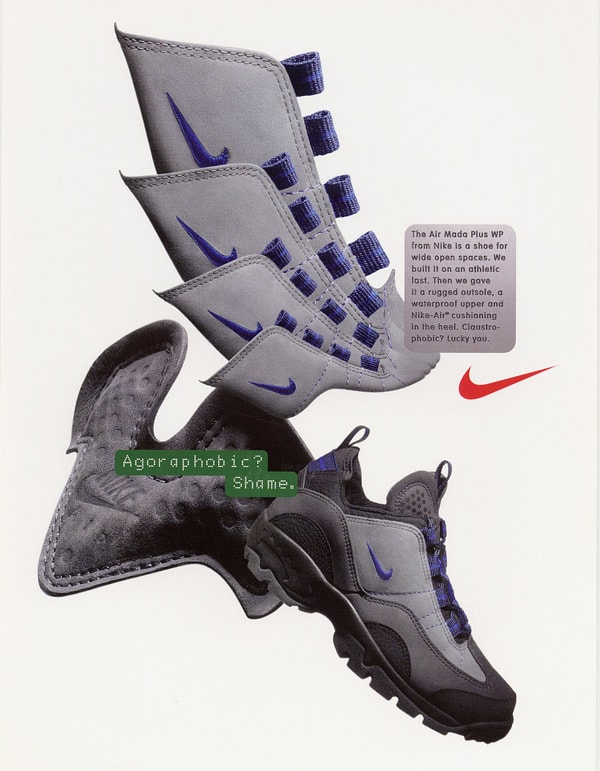 5 of 5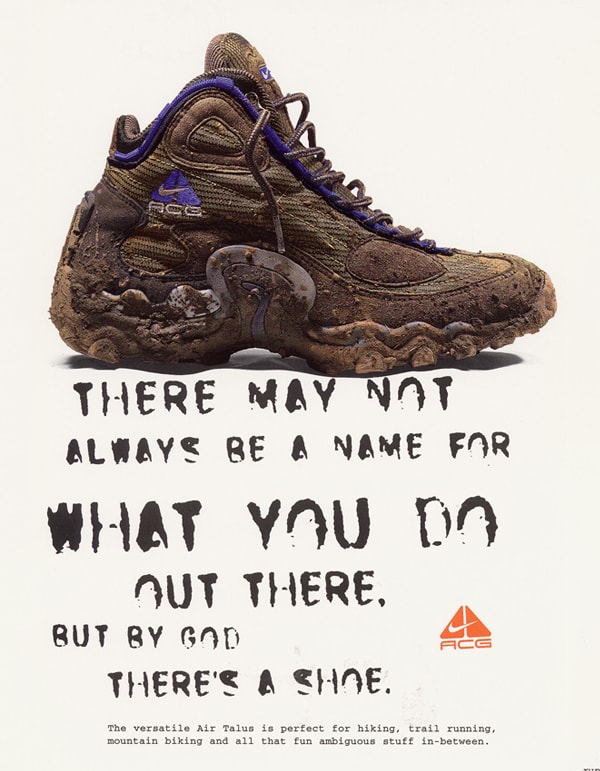 The modern sneakerboot has its beginnings in the Nike Hiking line, starting with the launch of pioneering silhouettes such as the Magma, GORE-TEX clad Approach, Lava Dome, and the Escape back in 1981. Prior to this, there was a strict delineation between running shoes, with their breathable suede or mesh construction, cushioning sole unit, and relative lack of heel and ankle support, and traditional hiking or work boots from brands like Timberland and Danner, which utilized waterproof leather uppers, rigid construction, and heavy duty but inflexible rubber soles. Expressly designed for the trail, these Nike Hiking silhouettes were eventually built upon by the debut of the Nike All Conditions Gear (ACG) line in 1989, which tried to widen the scope of outdoors-oriented sneakers with the addition of elements from performance athletics. Backed by the likes of Tinker Hatfield, Tory Orzeck, Robert Mervar and Peter Fogg, the ACG line built up a cult-like following with its non-commercial, off-the-wall image, bold colorways, and silhouettes which have since inspired sneakerheads for decades, such as the Air Mowabb, Air Mada, and the Air Escape. Differentiating itself from pre-ACG silhouettes that specialized in off-trail environments, versatility was key for the ACG line, as seen in the copywriting by Wieden+Kennedy in the adverts above. Thus, the concept of sneakers for the outdoors was planted in the public consciousness.
Hybrid Experimentation: The Nike Foamdomes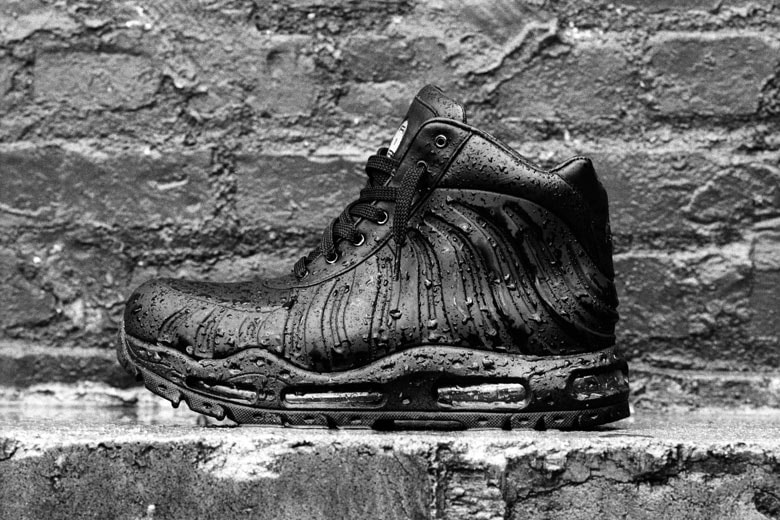 Moving into the 2000s, Nike ACG continued to create outdoors-oriented shoes under its guiding mantra, but unlike its early crop of mould-breaking, cult-making silhouettes, these later releases such as the Air Zoom Tallac Lite, Zoom Ashiko, Lunar Macleay, and all-leather Zoom Meriweather were increasingly styled in a purely hiking-specific design language, with the use of elements such as D-ring eyelets and classic hiking soles. This dearth of innovation was, according to former Nike ACG Senior Designer Carl Blakeslee, due to a mixture of internal politics, uninspired leadership, and pressure on developing more boot-like silhouettes to stem the loss of business to Timberland. Not wanting to directly compete, Blakeslee thus struck out in a new direction in 2007 with the Air Max Goadome, which featured a conventional leather boot upper with the addition of a chunky Air Max sole. An instant success in Washington D.C. and Baltimore for its ability to combat their harsh winters, the Goadome's popularity led to its fusing with the established Foamposite silhouette, in turn establishing a precursor for the appropriation of sports shoes for outdoor purposes.
The Sneakerboot of Today
1 of 3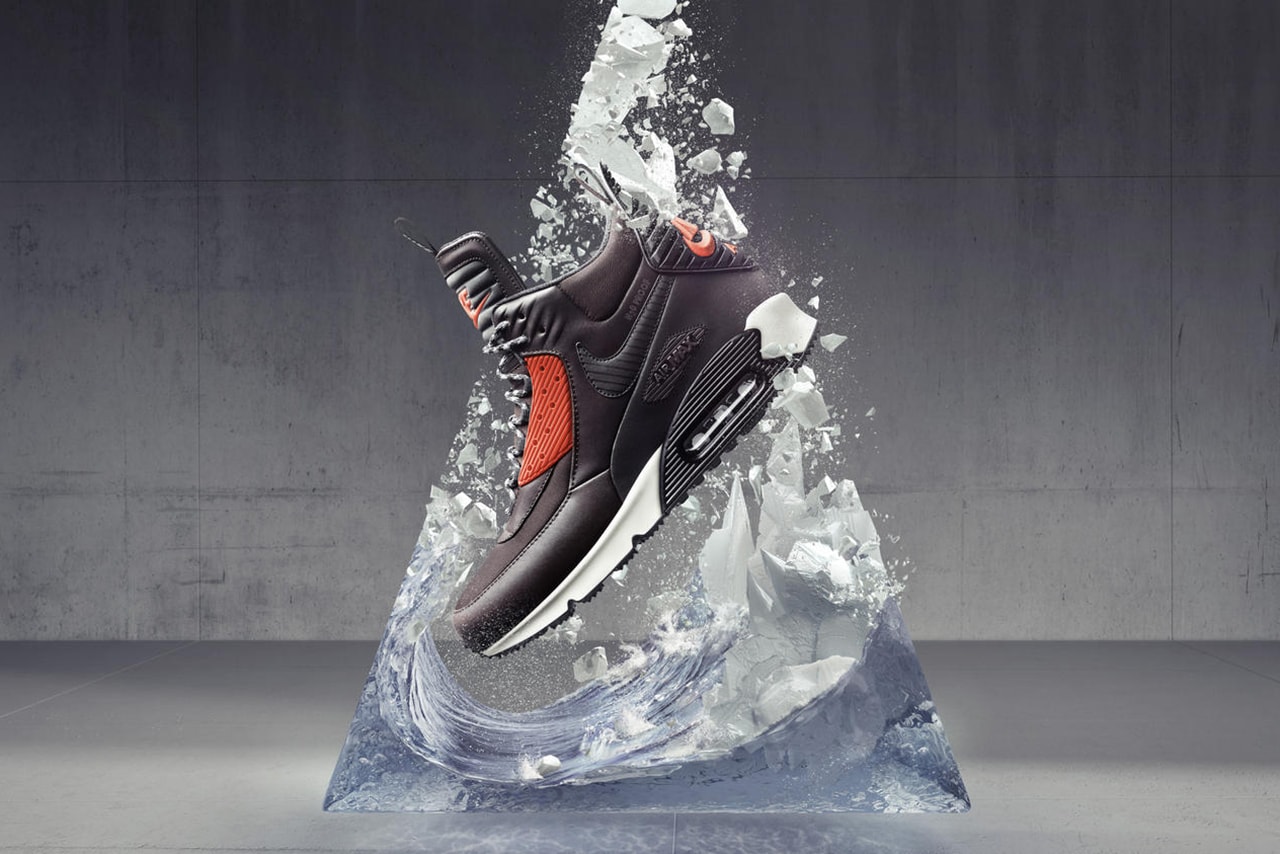 2 of 3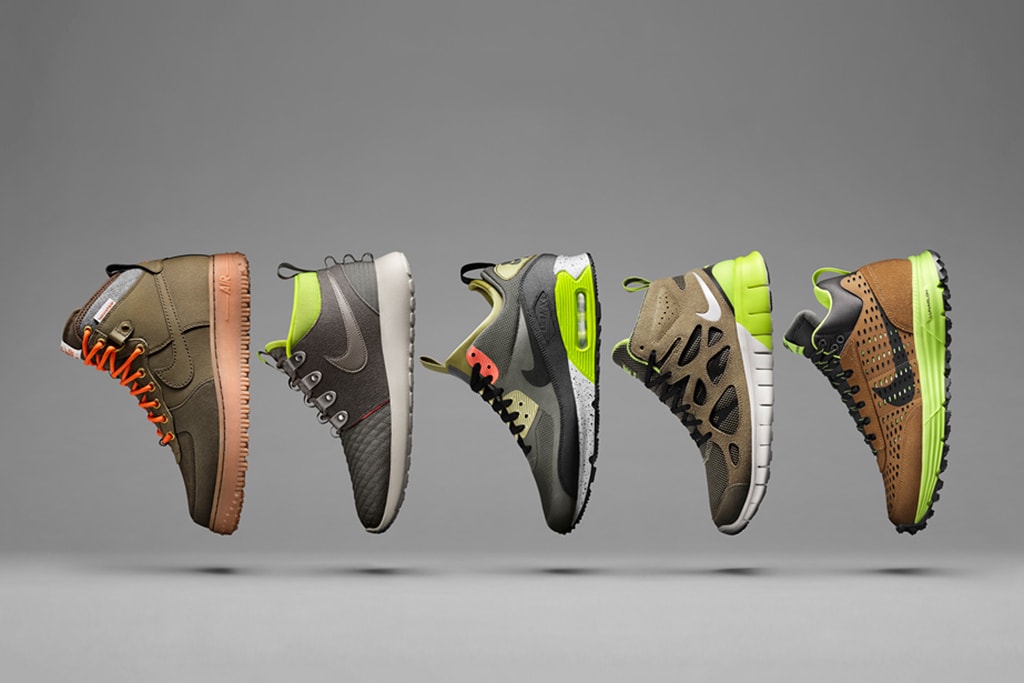 3 of 3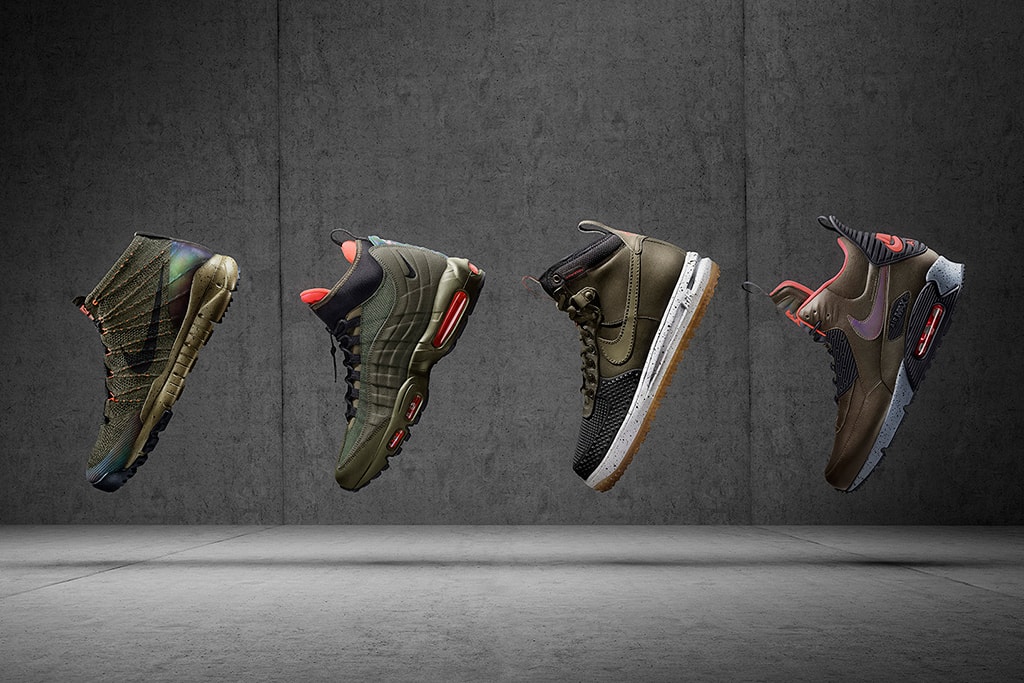 With the advent of the 2010s, the domination of the athleisure trend effectively merged the lifestyle and sportswear markets. Compounded by the retro sneaker trend, the nexus at which these movements met provided the perfect habitat in which Nike could introduce its first formal sneakerboot collection for Holiday 2013. Building upon the technical construction of Nike ACG in waterproofing and heat-retaining properties, the first release of sneakerboots at the same time rejected any overt off-trail influences and were geared exclusively for adverse conditions in urban surroundings. Intended to combat the cold and wet on the city dweller's commute, the inclusion of elements such as WaterShield, 3M reflective accents, neoprene booties and traction outsoles succeeded in creating all-in-one shoes that had style and function equally ingrained into their DNA. By doing so, Nike transcended the niche appeal of ACG to appeal to a broader crowd. Another characteristic was the adherence of the sneakerboot to popular sneaker silhouettes both retro and modern, with the first release reimagining the Roshe Run, Dunk Sky Hi and Air Max 90. With subsequent releases updating the Air Max 1, Air Max 95, Air Trainer, and Flyknit Chukka, Nike attempted to curate a balance between modern and retro silhouettes for maximum marketability — decisions that were based on customer feedback and designed to span a wide range of aesthetics (Flyknit, Air Max, Air Force, etc.)
Why are Sneakerboots Here to Stay?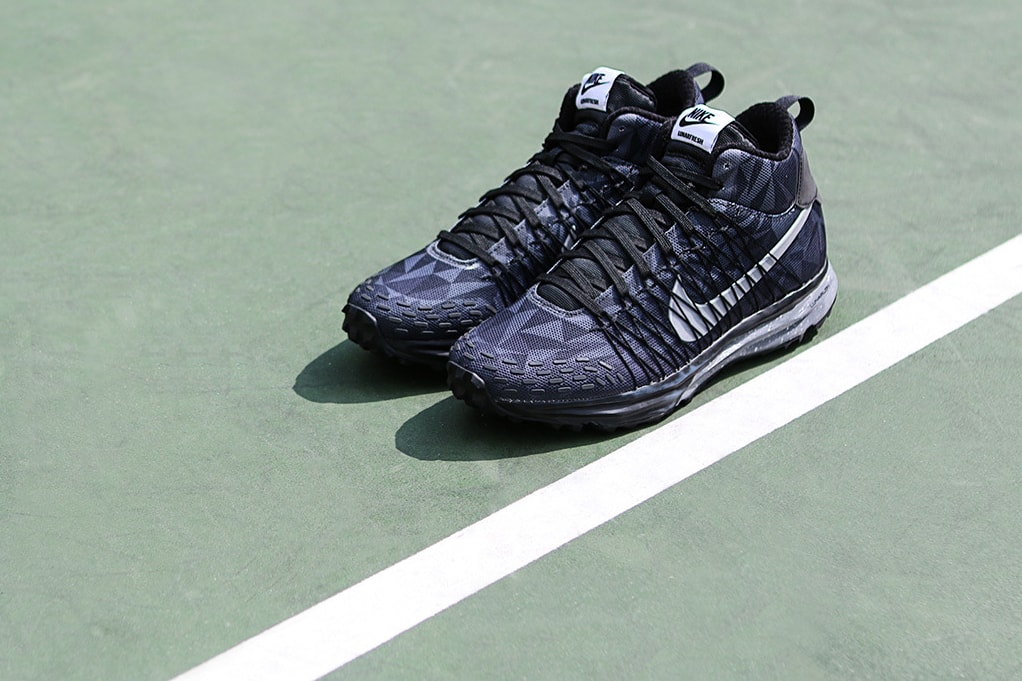 By any measure, Nike's creation of the sneakerboot was a very shrewd business move, the marketability of which has only been proven by the roster of brands — such as adidas, New Balance, Converse and Le Coq Sportif – that have also followed suit in tentatively expanding the breadth of sneakerboot offerings, putting even more traction behind the fledgling category. With the outdoor work boot category already monopolized by the likes of Timberland, Red Wing Shoes and Palladium, Nike's inability to compete with these brands on their home turf led the sportswear giant instead to completely bypass work boots and create its own sneakerboot category, which it can entirely dominate. Building upon its own extensive sportswear expertise and wealth of valuable sneaker silhouettes, Nike effectively provided another avenue for sneaker lovers who had grown up with sneakers, but were forced to buy traditional work boots for the previous lack of any alternatives. As the popularity of sneakerboots rises in subsequent seasons and sneaker brands encroach upon the territory of traditional boot brands, we may even see these brands update their own silhouettes with sneaker influences, à la Cole Haan, to stay afloat.
While still very much a nascent category in footwear, the sneakerboot is ultimately the culmination of over 30 years of interbreeding between sneakers and hiking boots, coming into play only recently thanks to several paradigm shifts in our conception of sports and lifestyle. Expect only to see the sneakerboot grow in coming seasons, as a way for brands to add a functional twist to worn-out classics.