INVINCIBLE x adidas Consortium Superstar 80v
The Taipei-based retailer puts its spin on an old Three Stripes favorite.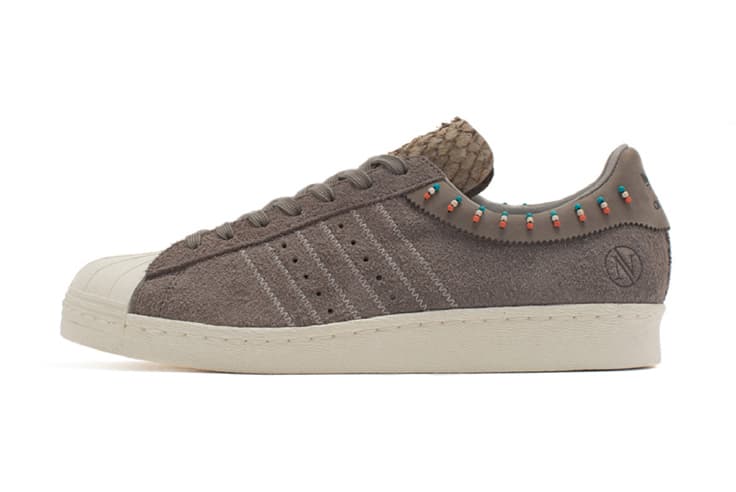 The tried-and-true Superstar is getting the luxurious Consortium treatment again, this time as the subject of a collaboration between adidas and Taipei's INVINCIBLE — the first ever Consortium release from the Taiwan-based retailer. Taking on the classic shell toes, INVINCIBLE pays homage to the indigenous peoples of Taiwan, taking cues from their traditional costumes and the pastel hues of blue, red, and white that they typically incorporate. The result is a hairy grey suede look with a matching leather heel that sports tri-colored beading around the collar — one that sports a zig-zag pattern along the edge for added emphasis. Inside, a mix of tribal elements decorate the custom insoles while a scaly fish skin-like tongue nods toward the ceremonial armor donned for ritualistic fights.
INVINCIBLE's special edition Superstars are set to hit Consortium dealers worldwide November 21 in limited quantities.