'Tis the Yeezy Season: A Look Back at Kanye West's Footwear Feats
Yeezy deserves to sit on the sneaker throne more than you think.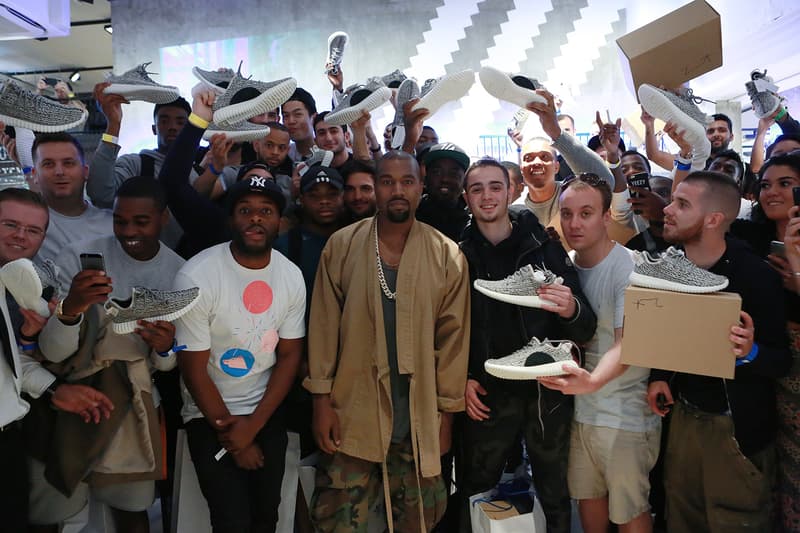 Over time, Chicago's own Kanye West has made it known with confidence that he's one of the most influential figures within fashion and footwear. What makes the entire idea interesting is that Yeezy isn't your superstar athlete, but a "simple" recording artist with numerous visions. From the most recent endeavors with adidas and his Yeezy Season line to previous stints with Nike, Louis Vuitton and others, it's safe to say that Kanye West may just be the most powerful name in footwear right now. In anticipation for his upcoming Yeezy Boost "Moonrock" 350s, we take a look back at all the iconic footwear releases attached to the egotistical hip-hop artist and producer.
A Bathing Ape Bapesta "Dropout Bear"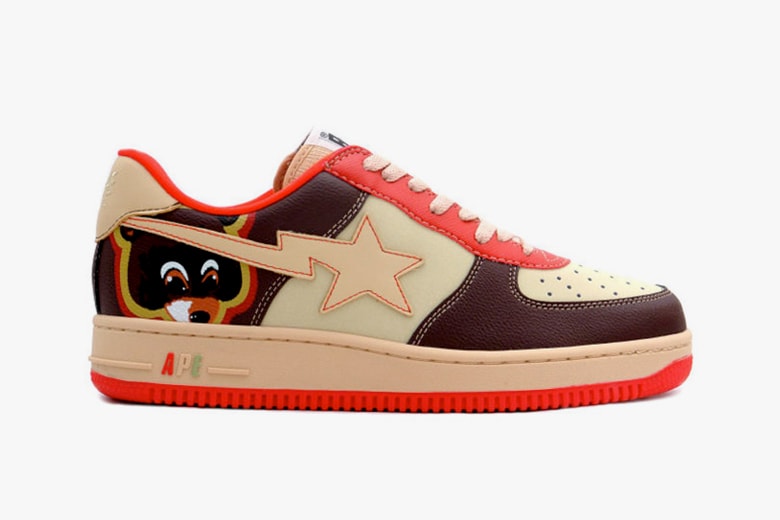 During the beginning of Kanye West's career, you would be more than likely to find him wearing brighter colors on a polo shirt and equipped with a backpack. Although Ye' always kept his style on point, the "Yeezy Season" West we now know sported A Bathing Ape confidently before his future endeavors (and not to forget his Pastelle brand which unfortunately never took off). After being spotted in a few ads for the brand, West was able to eventually team up with Bape to help design a special edition release of the brand's signature Bapesta model that would eventually release in 2007. The shoe hosted an upper with different shades of brown along with some contrasting orange to give it a pop. To finish it off, Kanye's Dropout Bear was incorporated in the heel and released in very limited quantities, all of which sold out almost instantly and remain "grail" to this day.
Kanye West x Louis Vuitton
1 of 3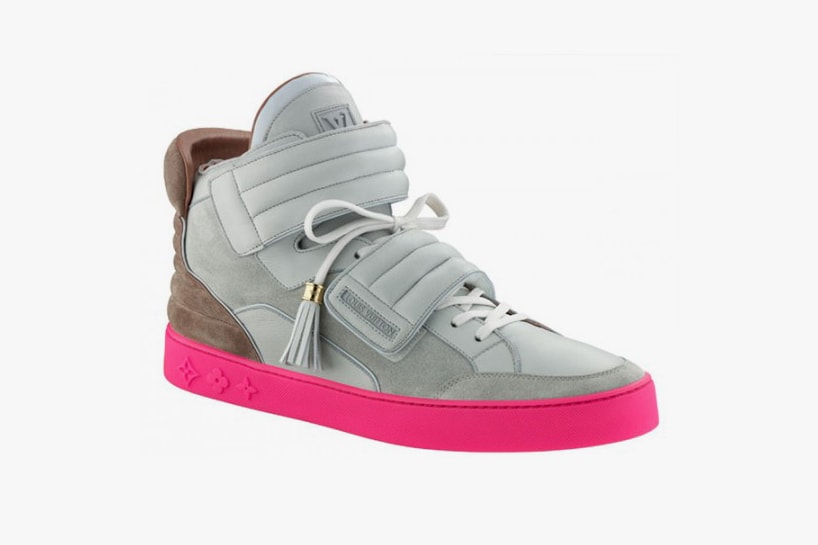 2 of 3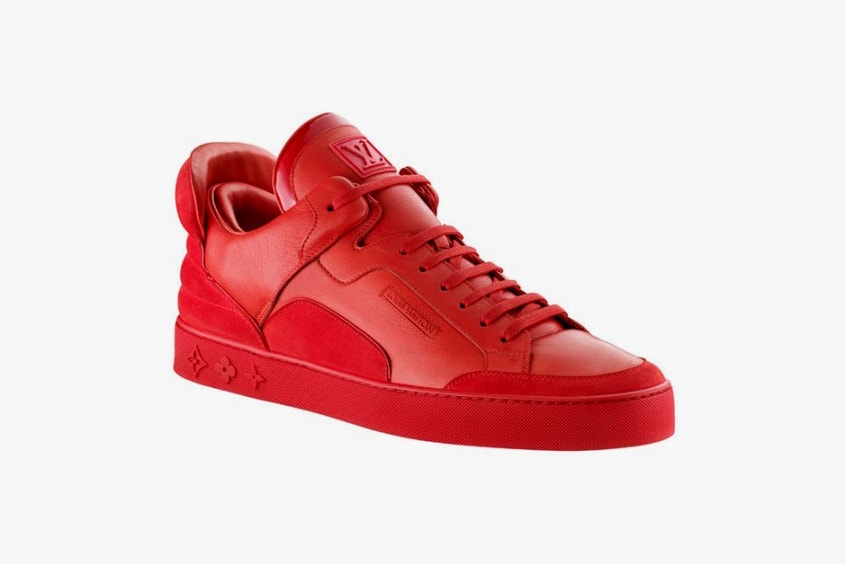 3 of 3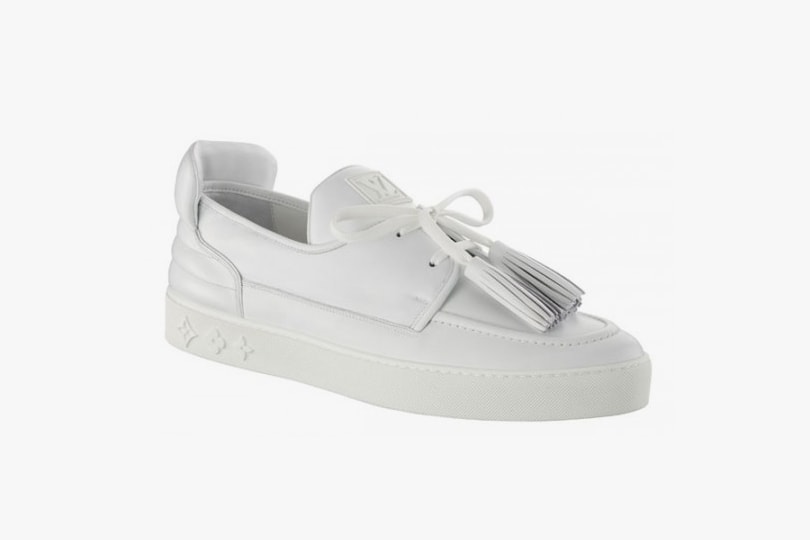 In 2009, Yeezy was then known as the Louis Vuitton Don. As a result, the confident artist was able to collaborate with the luxury brand on three different silhouettes. Each shoe was creatively named after important members of West's circle: Ibn Jasper, Don C. and Mr. Hudson.
Retailing between $990 USD and $1,140 USD, the Louis Vuitton Jasper was delivered in Patchwork, Cream and Black colorways and was considered by many as the most popular of the LV series thanks to its unique look and placement of straps that may have hinted at Ye's design decisions for future models. Each edition of the Jasper silhouette hosted premium materials such as suede and fine leather along with two straps.
The Louis Vuitton Don silhouette said goodbye to the straps and hello to tassels on the end of its laces for a bit of sophistication. A low concept with a standout pull-tab, the 'Don' was made available in Patchwork, Red, Cream, Black and Anthracite colorways. The model named after his DJ and tour manager Don C. ranged in price from $870 USD to $960 USD.
Louis Vuitton's Mr. Hudson, named after his music collaborator, resembled the Don C. closely, but kept things simpler with shorter laces and an upper that reminded you more of a boat shoe. Limited to only two colorways, the Mr. Hudson silhouette was available in a White as well as a Patchwork colorway. Both retailed for $840 USD.
Nike Air Yeezy I
1 of 3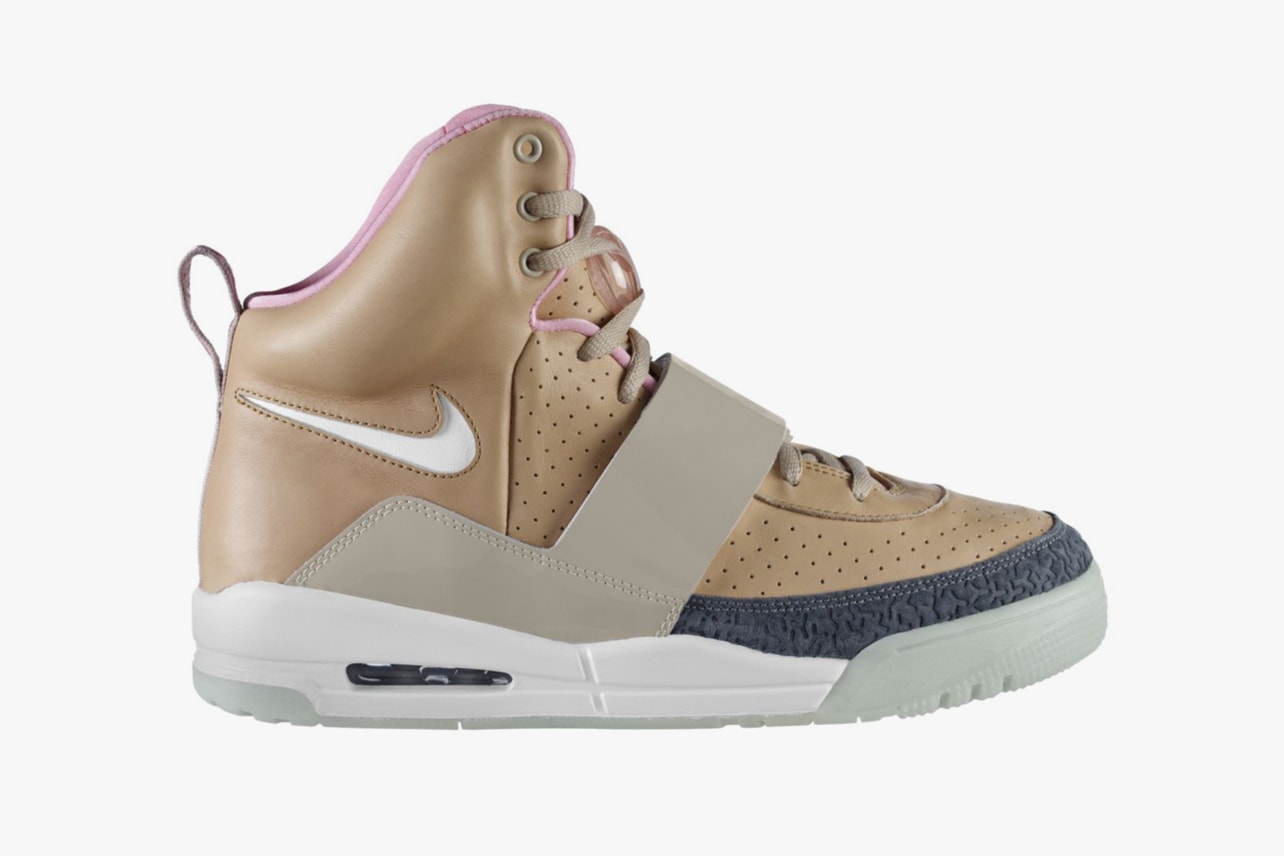 2 of 3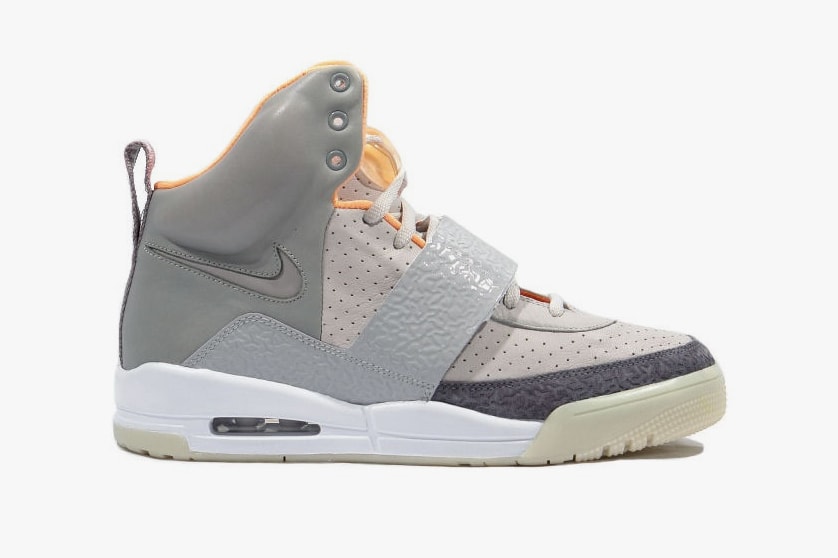 3 of 3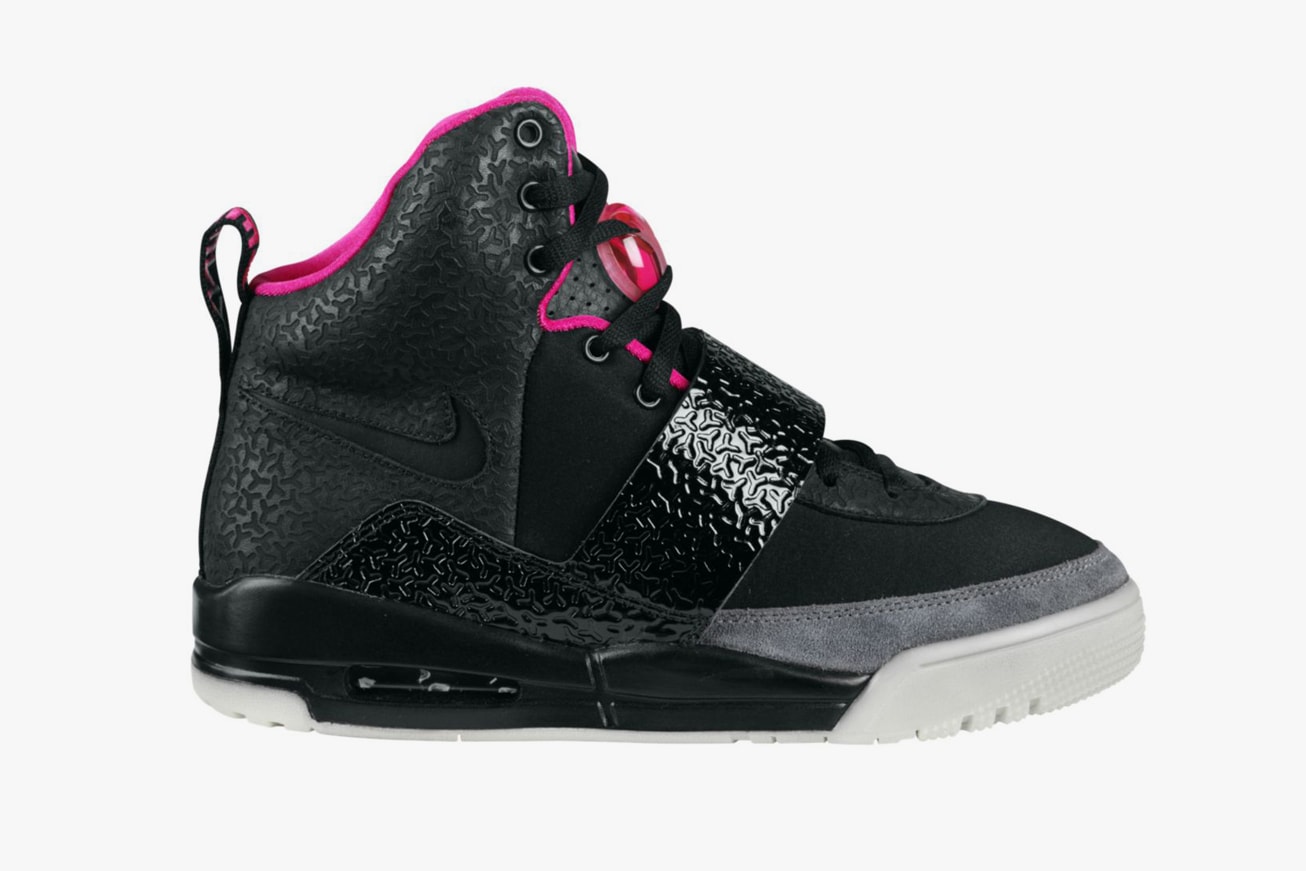 This silhouette is arguably the one that may have changed the way many look at modern day footwear. Introduced as the Nike Air Yeezy I, it took quite some time for the shoe to grow on Kanye West fans while many others loved it at first sight, but nonetheless, the debut for Yeezy and Nike certainly sparked a conversation no matter if it was loved or hated. The Nike Air Yeezy I released in a trio of colorways (Zen Grey, Blink and Net) and retailed for $215 USD. Nowadays, you'll find the highly coveted model on eBay and at consignment shops for over $1,000 USD — lower if you're lucky. Each colorway delivered the same structure with different hints of detailing such as glow-in-the-dark soles, perforated uppers and special printing on the strap found on the Blink edition. Anticipation was further built thanks to Kanye sporting a numerous amount of samples and prototypes at concerts and other appearances long before they ever got released.
Buy The Net Colorway Here
Buy The Zen Grey Colorway Here
Buy The Blink Colorway Here
Nike Air Yeezy II
1 of 3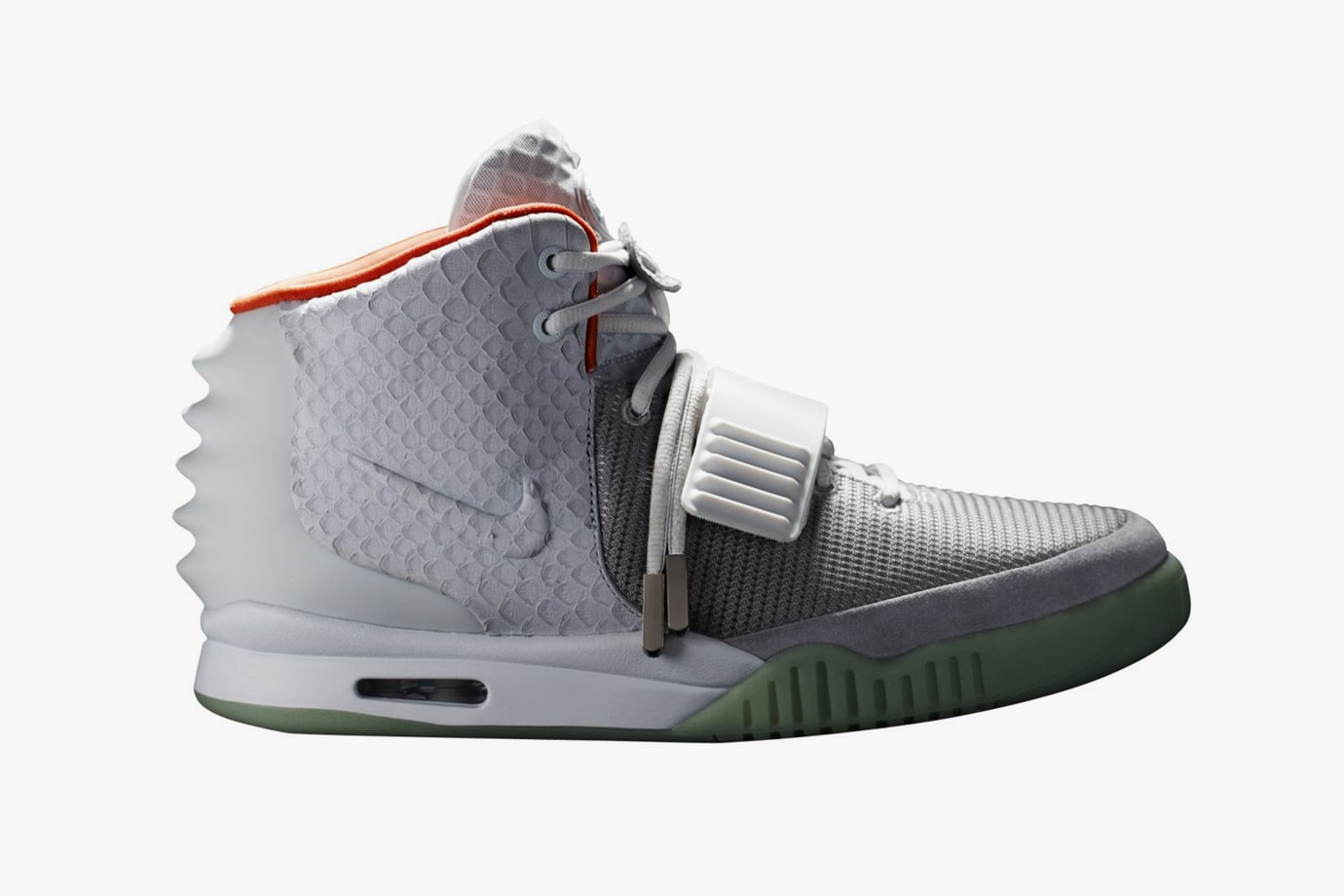 2 of 3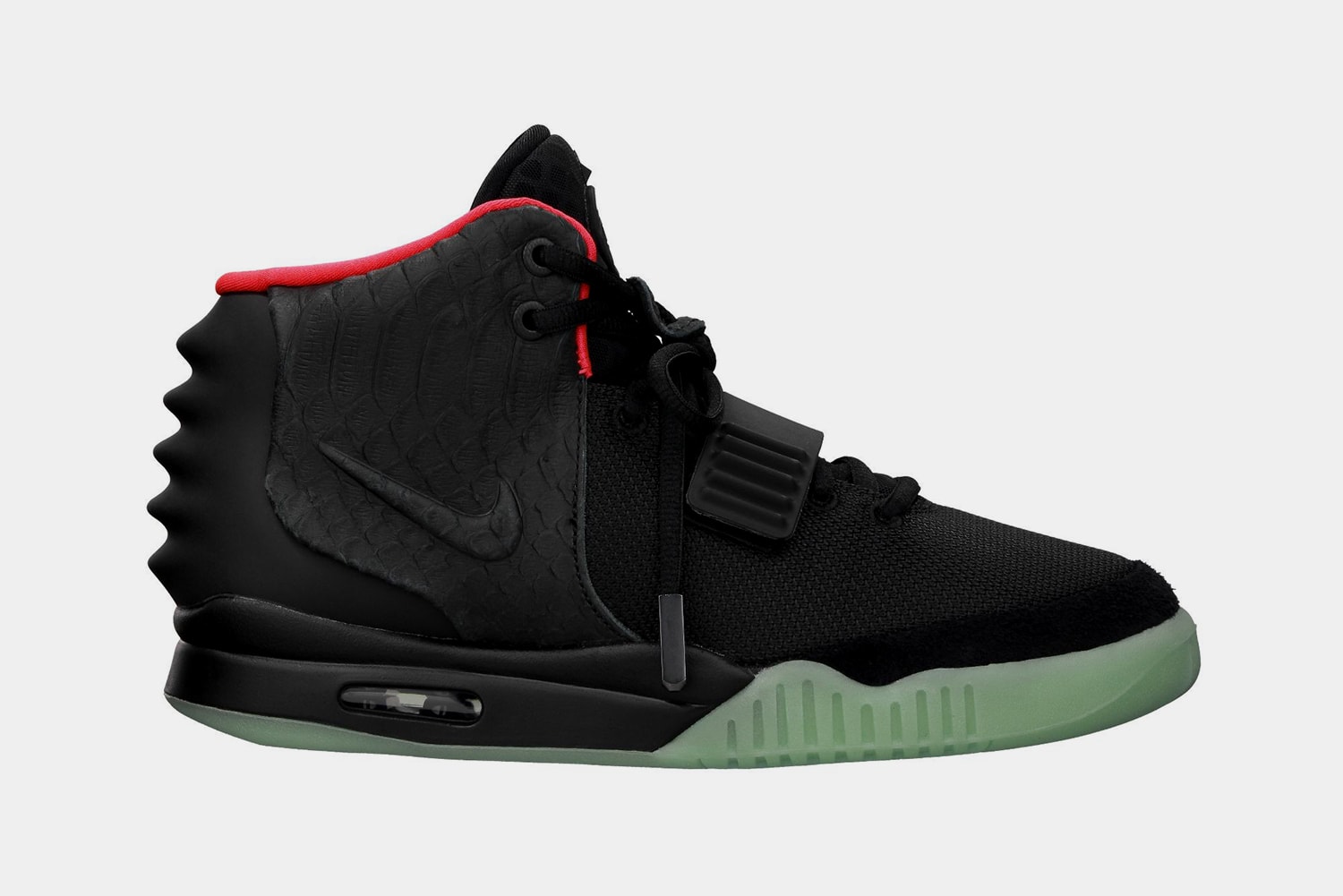 3 of 3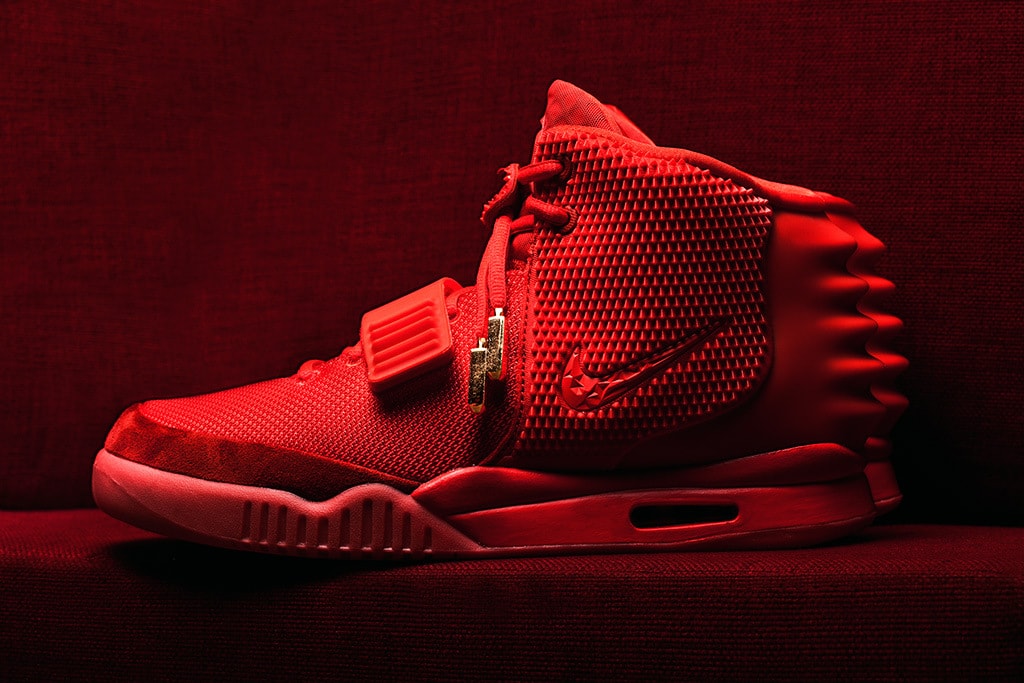 Feeding off of the steam that was left from the Nike Air Yeezy I, the sequel to the highly popular silhouette toned things down and was able to crossover between a casual and an athletic look. Worn by NBA players on court and your most fashionable entertainers on red carpets, the Nike Air Yeezy II incorporates inspiration from previous Nike trainers while still mixing Kanye's own style into the mix, most prominently seen at the aggressively molded rear. The Nike Air Yeezy II retailed at $245 USD and released in three colorways. The Platinum and Solar Red editions were scheduled and released as expected, while its Red October colorway faced some delays due to Kanye eventually parting with the Swoosh and transitioning onto adidas. As a result, Nike managed to surprise its followers by suddenly releasing the highly anticipated colorway after Ye's departure on February 9 — a random Sunday afternoon. Many "unofficial" samples of the Nike Air Yeezy II hit various outlets such as social media and other blogs as well, but never officially released.
Buy The Platinum Colorway Here
Buy The Solar Red Colorway Here
Buy The Red October Colorway Here
adidas Originals Yeezy Boost 750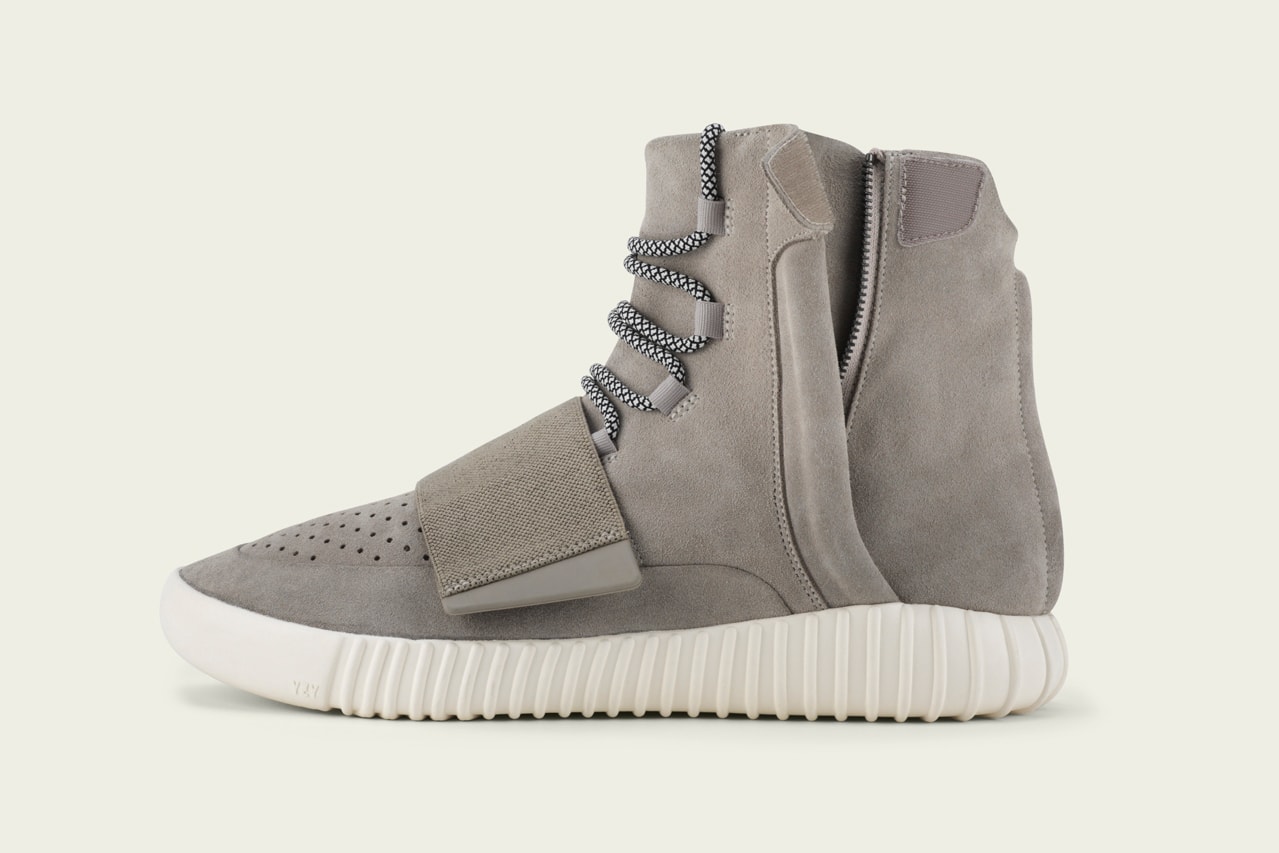 The Yeezy Boost 750 was the first model to celebrate Ye's new partnership with adidas. Building anticipation ever since the collaborative relationship was announced, the Yeezy Boost 750 displayed more creative freedom for Kanye West, which is a reason many believed that the Chicago native departed from Nike. Additionally, the suede-based upper lays on top of a full Boost off-white sole. You'll also find a zipper on the model's lateral side as well as a strap along both midfoots. The Yeezy Boost 750 also comes with an extra set of laces and dust bags for each shoe as well — a bonus feature most owners appreciated when purchasing.
Buy The adidas Originals Yeezy Boost 750 Here
adidas Originals Yeezy Boost 350
1 of 3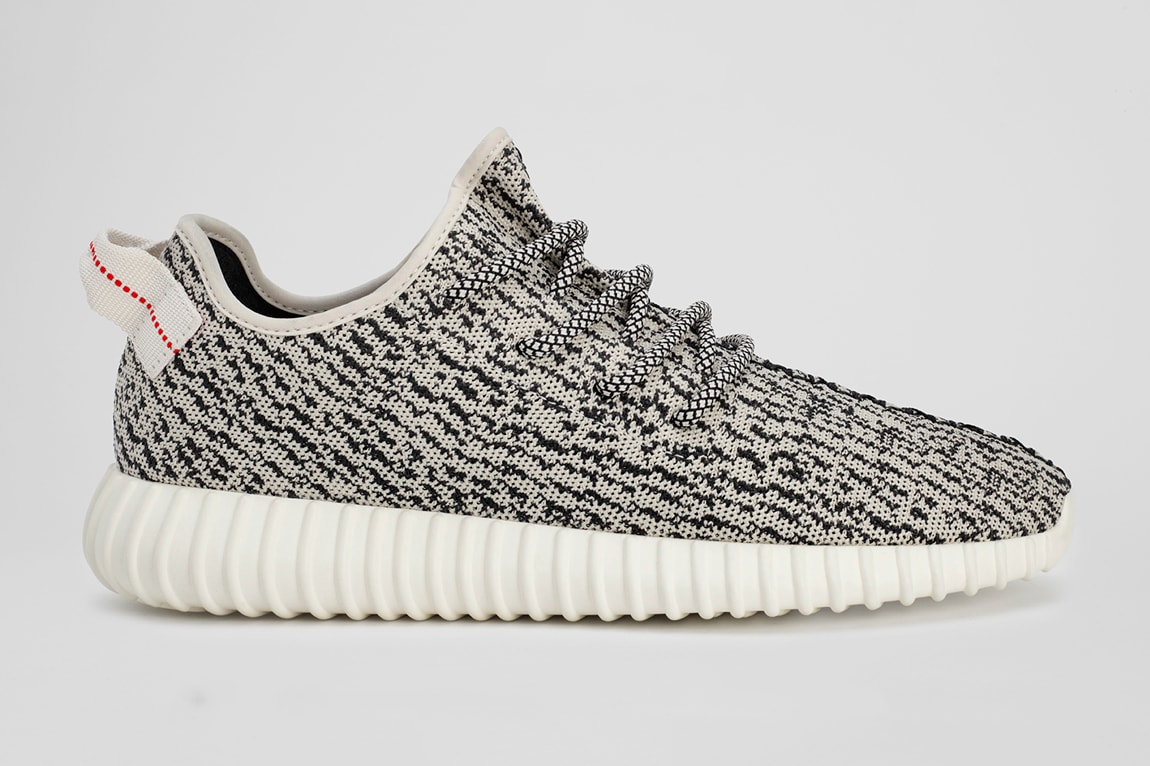 2 of 3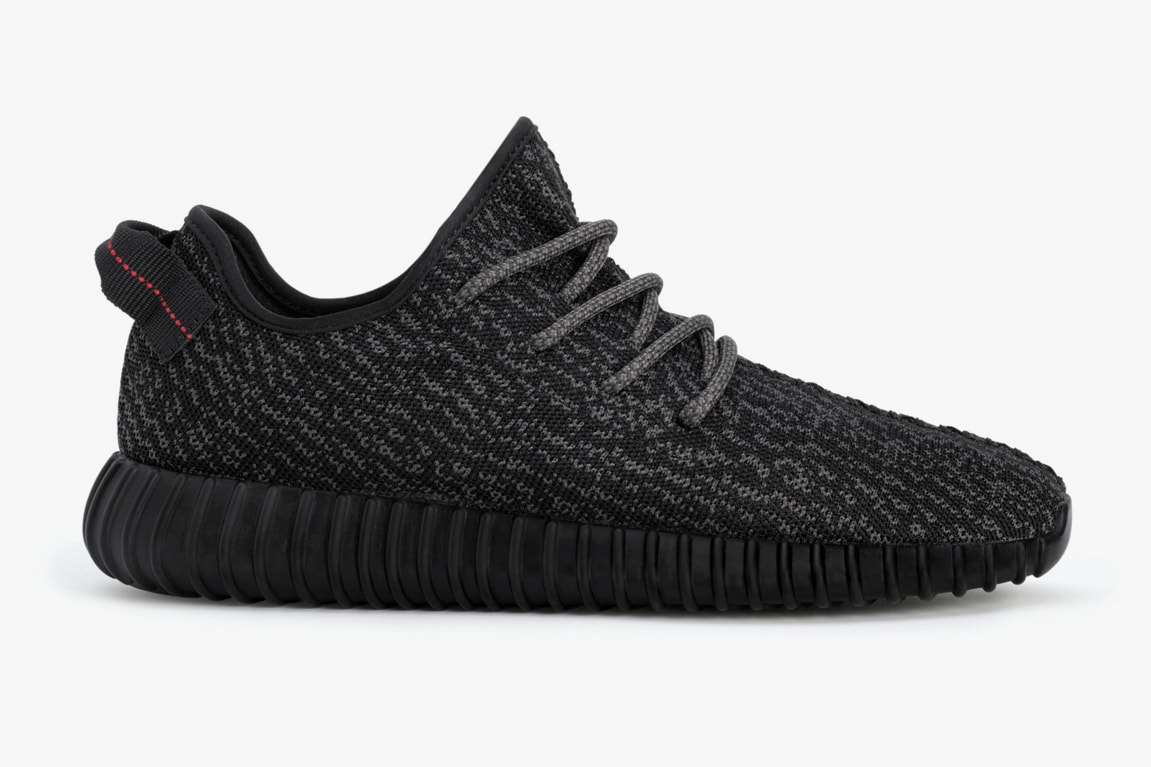 3 of 3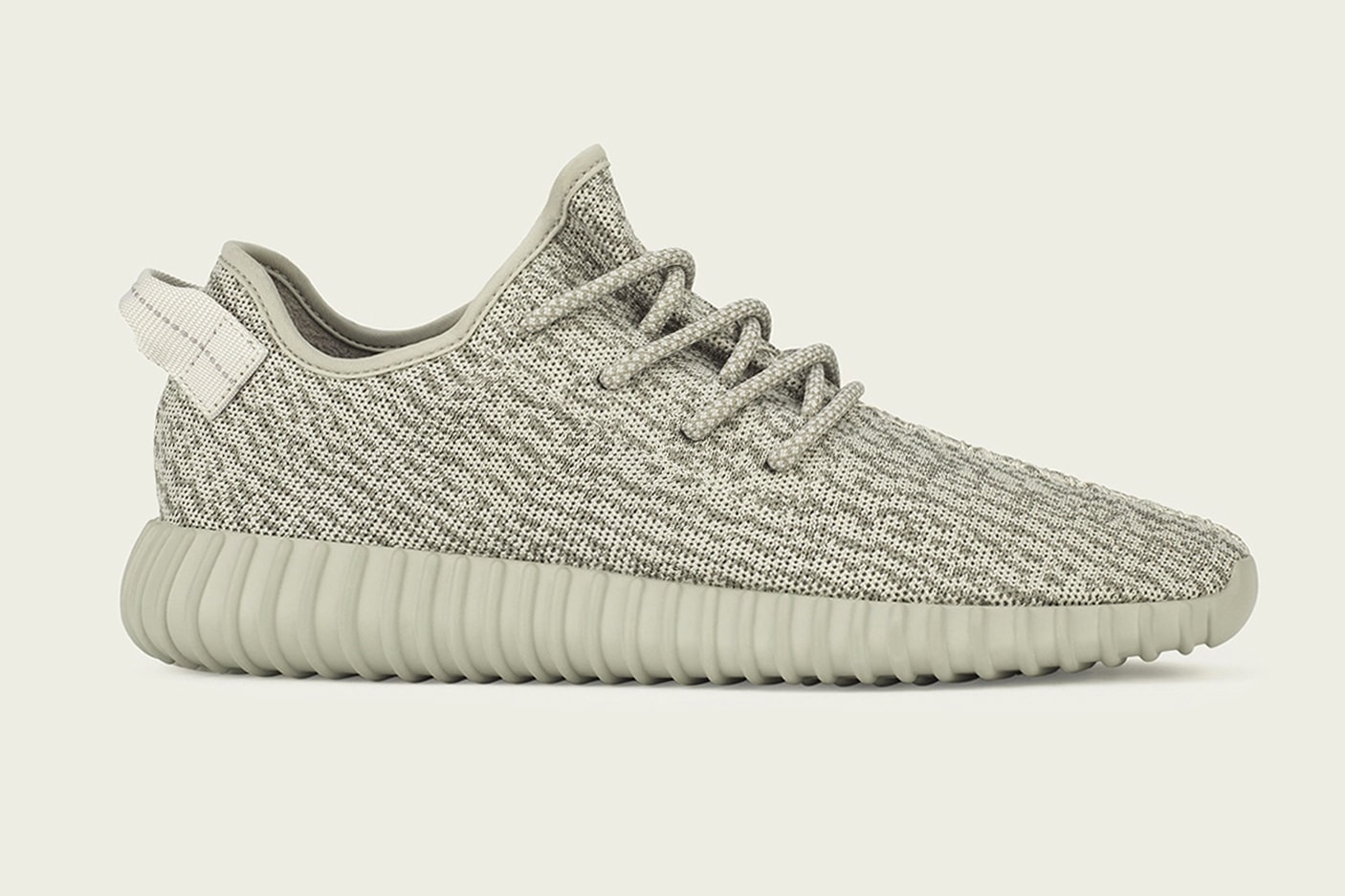 Unveiled initially during the summer at New York Fashion Week, the lows caught the eyes of media outlets for its simple design and use of performance-based technology. Its one piece primeknit upper dominates the silhouette as it rests on top of Boost cushioning within the sole. You will also find adidas and Yeezy branding on each shoe's medial side along with branding on the insole. Upon release, this silhouette retails for $200 USD and has been released in Turtle Dove and Pirate Black colorways with a Moonrock edition set to release next.
Buy The Turtle Dove Colorway Here
adidas Originals Yeezy 950 Boot
1 of 4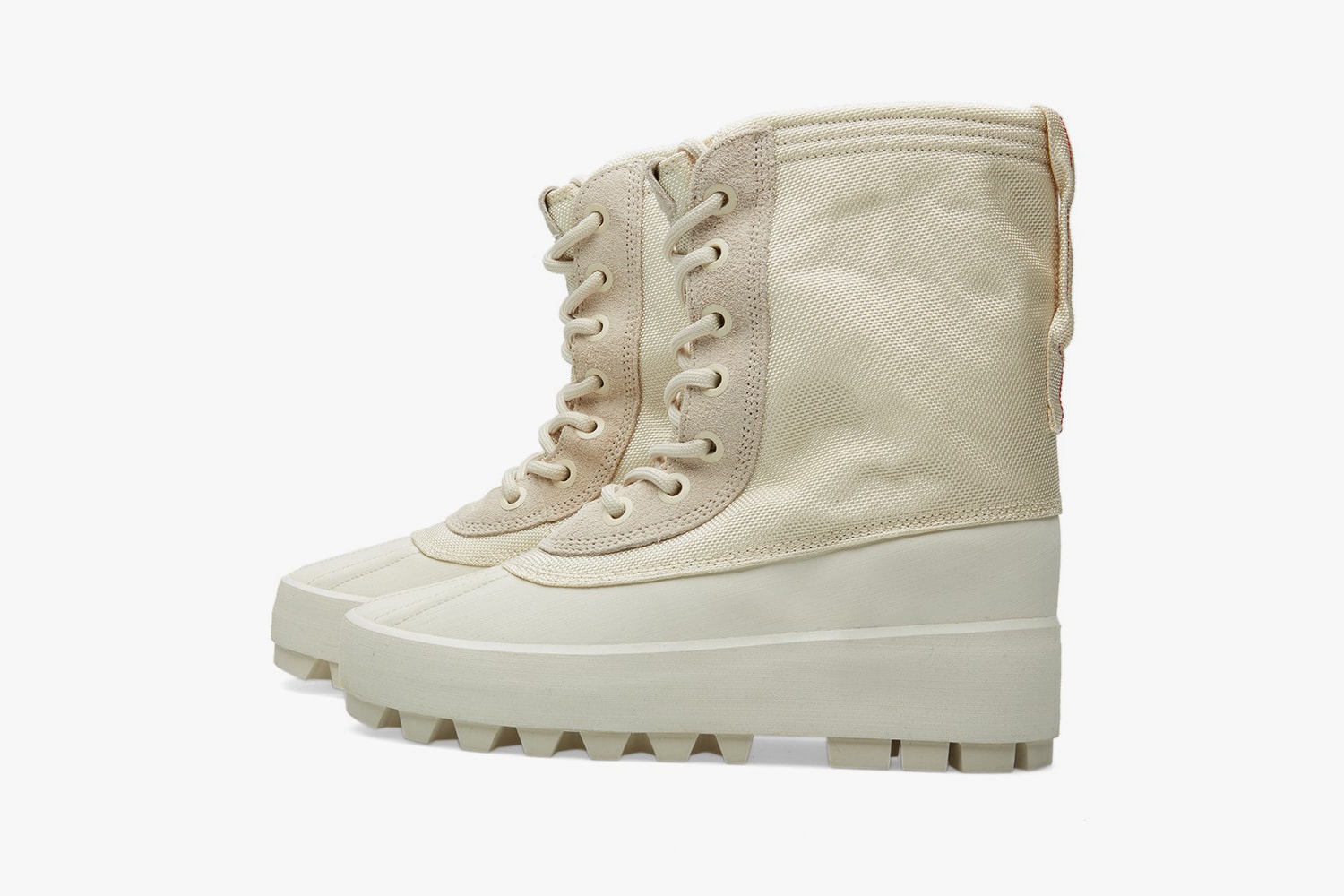 2 of 4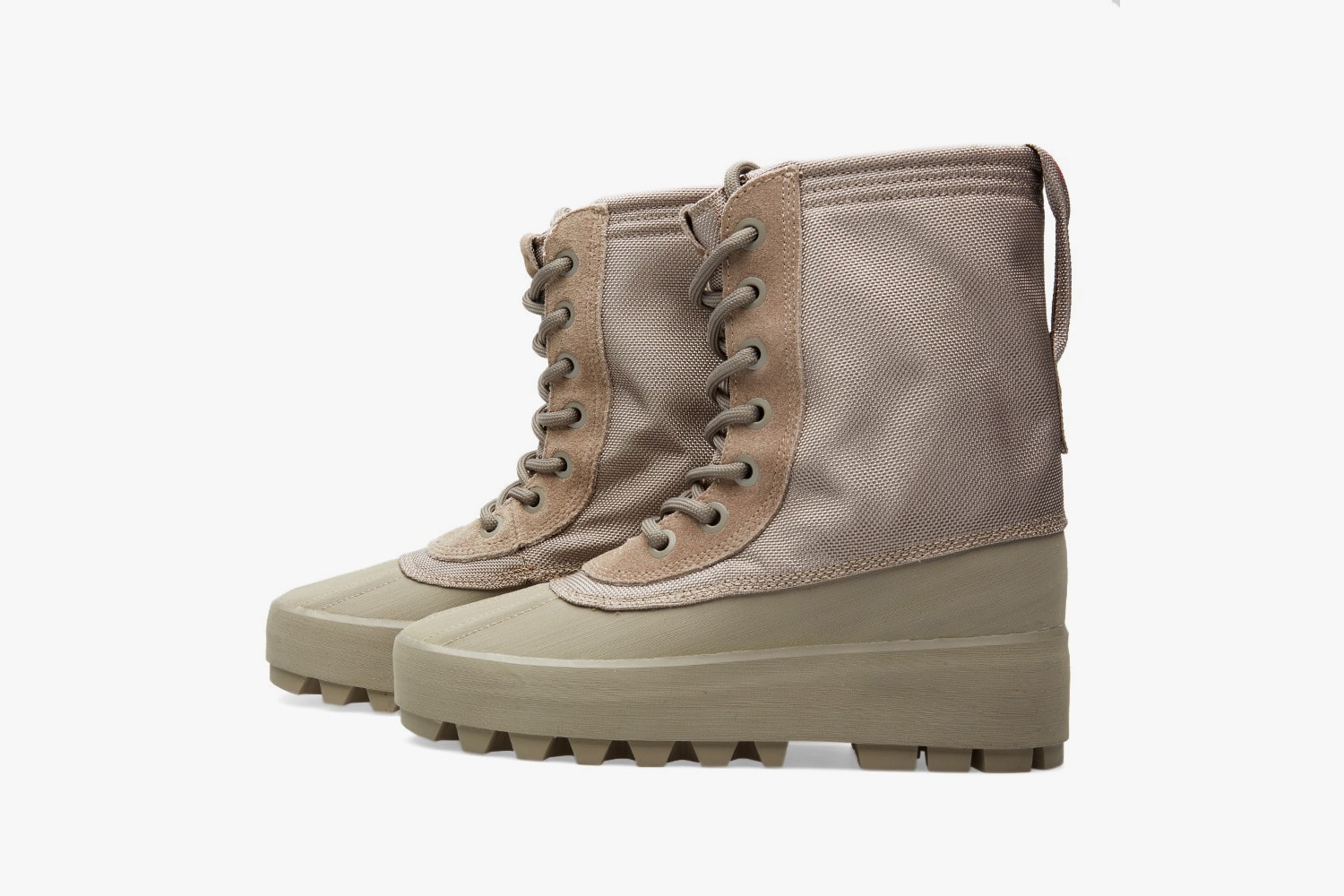 3 of 4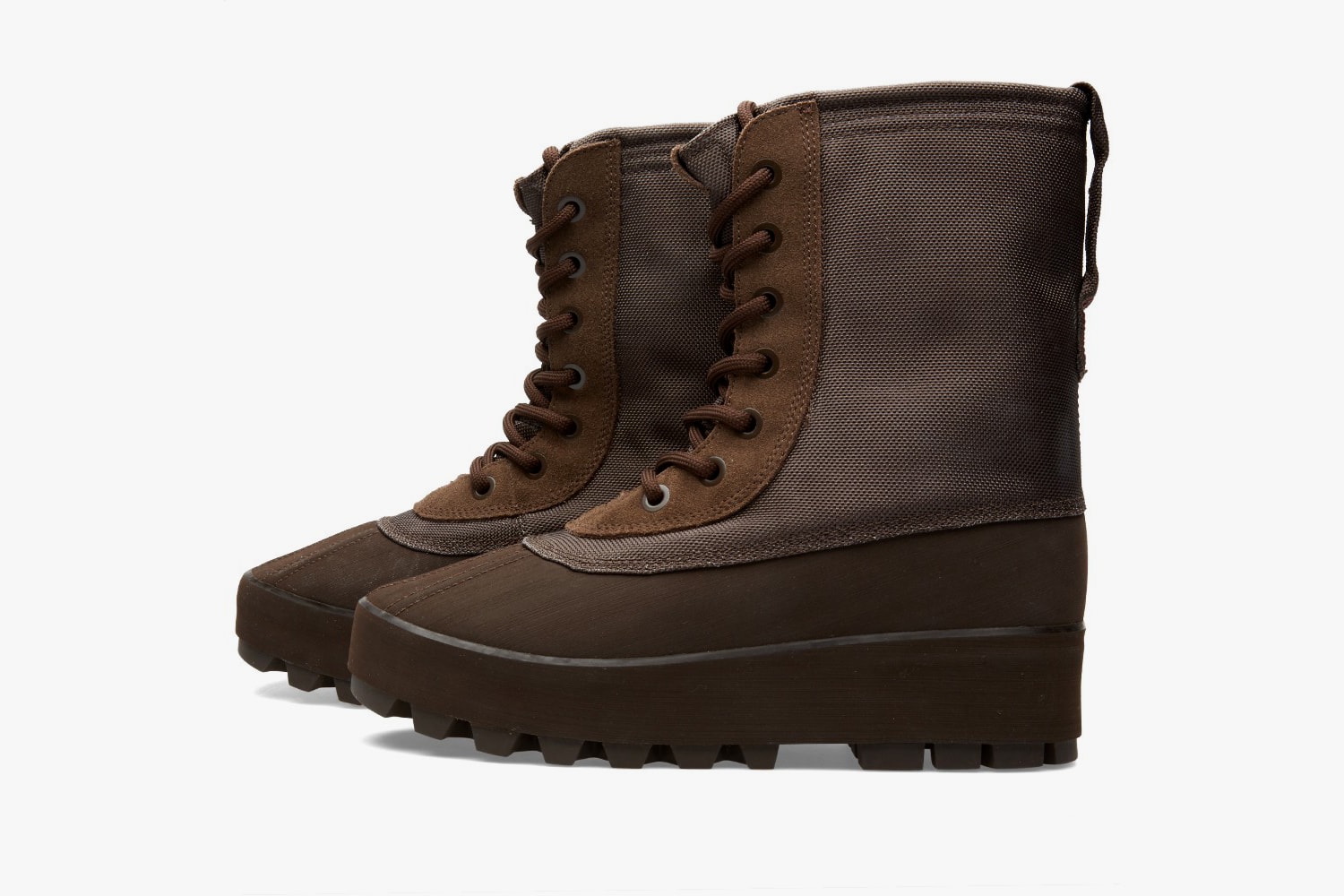 4 of 4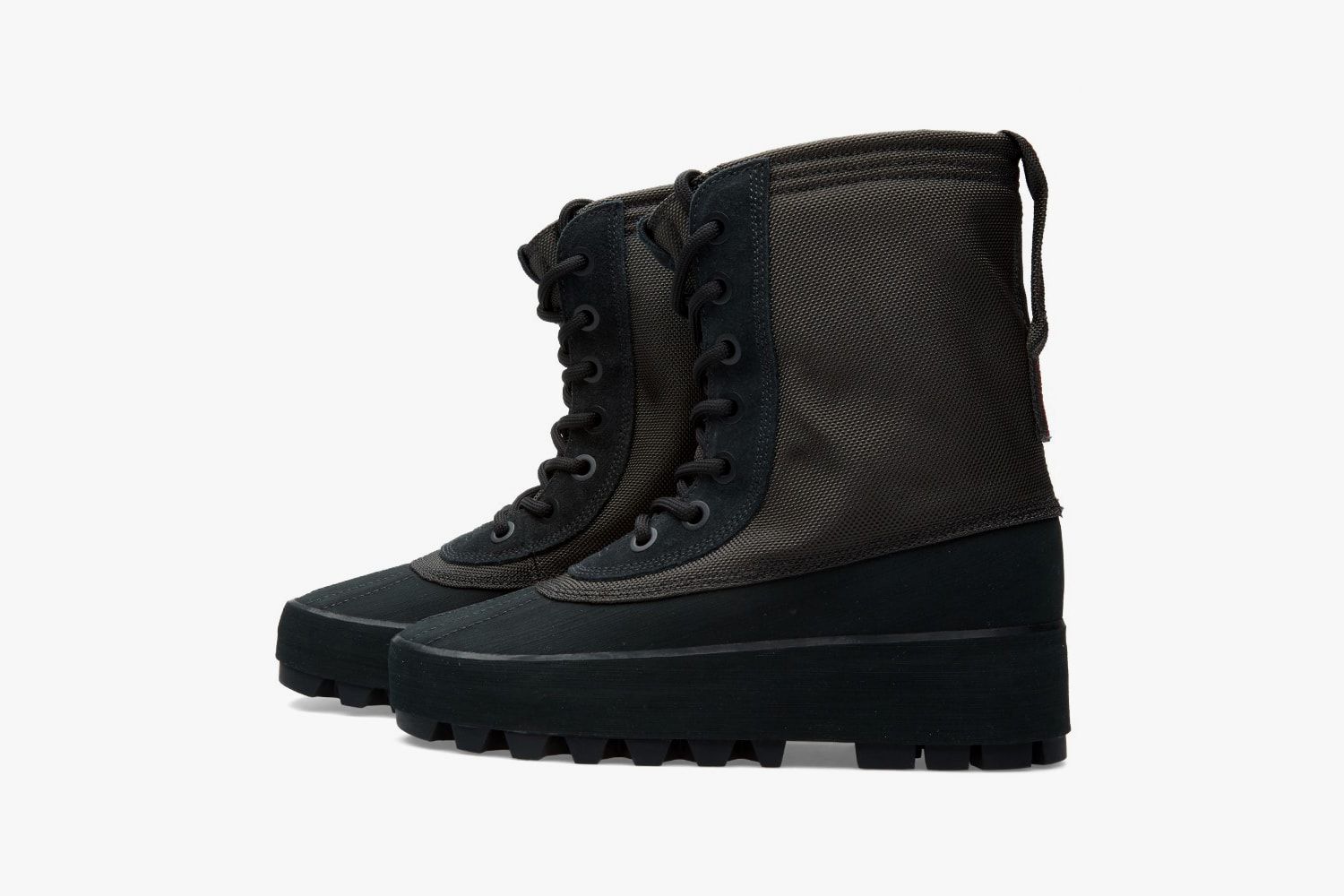 Part of the footwear series of Kanye West's inaugural collaboration with adidas, the Yeezy 950 Boot strayed away from the sneaker silhouette of the previous 350 and 750 models. In conjunction with Yeezy Season 1, this boot is reminiscent of your traditional duck boot built for outdoor functionality. The Yeezy 950 Boot rests on top of a thick sole with deep grooves for enhanced grip. You can also find adidas and Yeezy alternate branding on the tongue and along the sole as well. Similar to the adidas Yeezy 350, the 950 Boot host a pull tab on the heel for ease-of-use. One of the most recent release of the work between Kanye West and adidas, the Yeezy 950 Boot was made available in numerous colorways such as Peyote, Moonrock, Turtle Dove, Chocolate and Black for men and women.
Unreleased Samples
1 of 3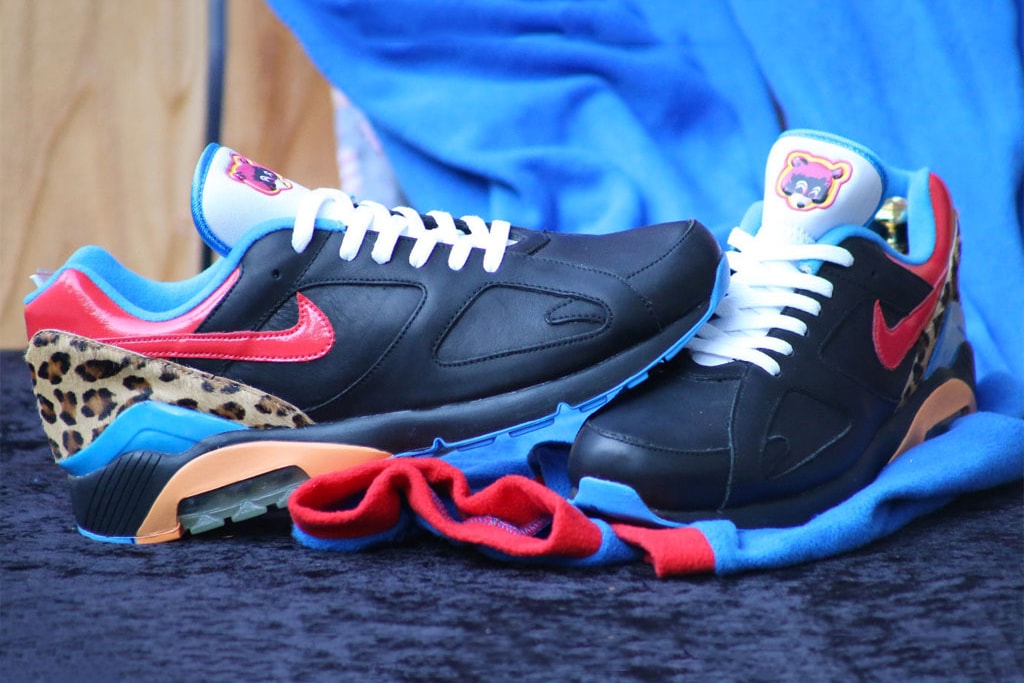 2 of 3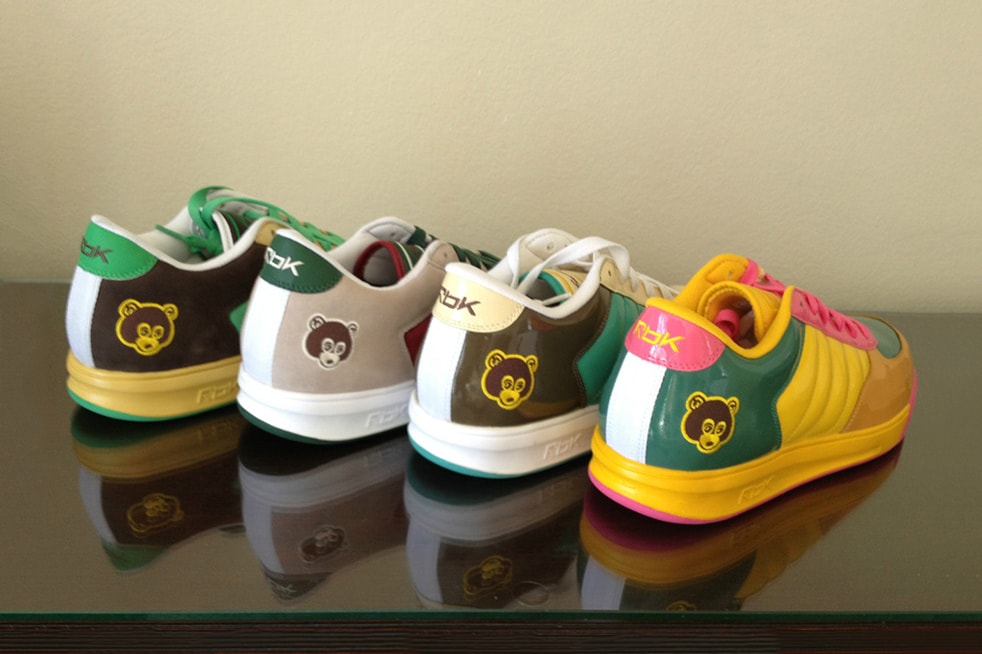 3 of 3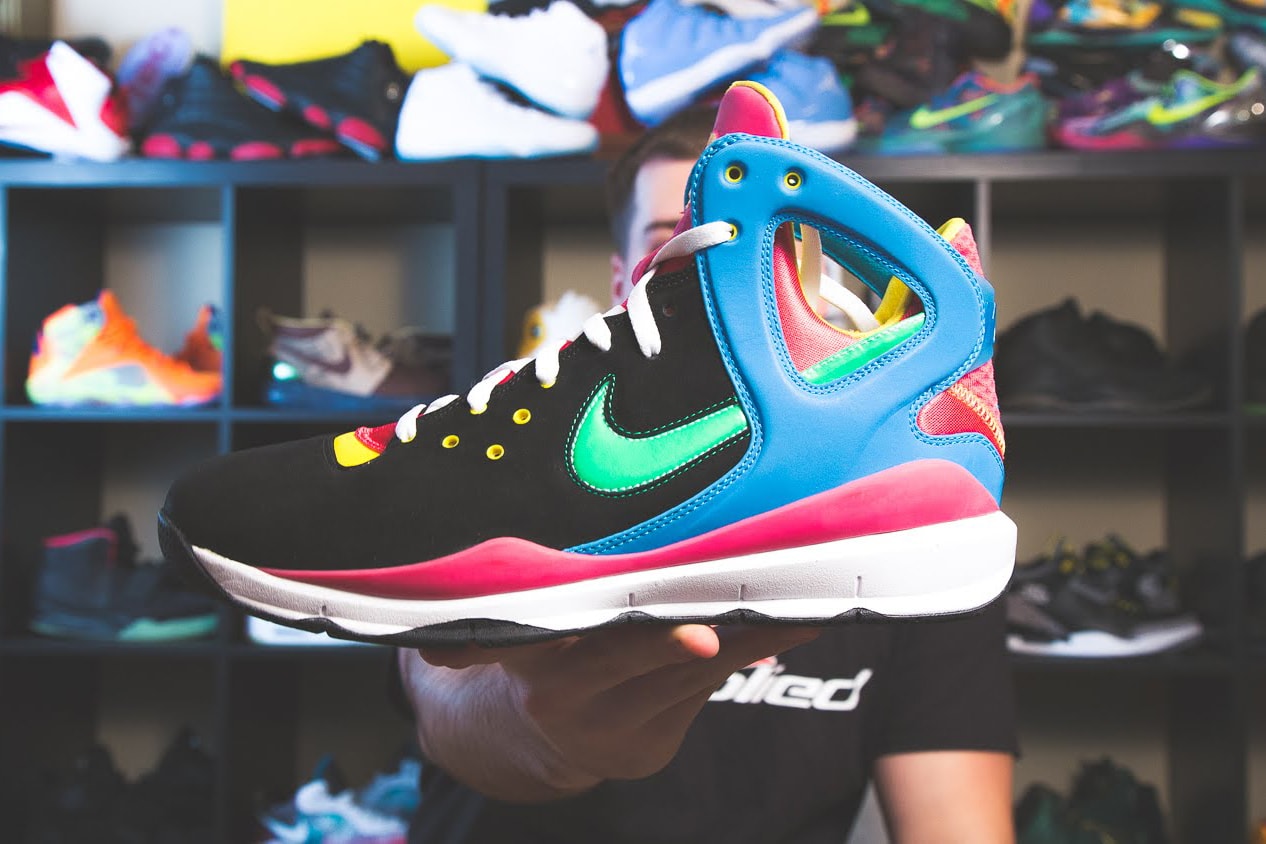 Before Yeezy marked any official deal with a brand, he was often lucky enough to have mockups made specifically for him. While sporting the latest fashion at the time you'd be able to see Kanye wearing models such as the Nike Air Max 180 in a special 'College Dropout' colorway along with numerous mockups of the Reebok S. Carter Low. Additionally, you can also find a sample of the 'Glow in the Dark Tour' Nike Air Huarache in 2008. Most, for obvious reasons, never saw the light of day and are forever lost in private collections.
Love him or hate him, you have to admit that Kanye West must be considered one of the most influential figures in footwear alongside Michael Jordan. Nonetheless, both figures are a part of different realms; MJ dominating basketball and Yeezy with entertainment. Nevertheless, Kanye has managed to display growth in sales and creativity with each footwear installment throughout his career. The "Moonrock" release of the adidas Yeezy Boost 350 is up next and it only calls for fans to ponder what's on the horizon for the Chicago native and the three stripes.