ASICS Launches New Futuristic Footwear Technology: Meta Run
5 new technologies constructed with no cost or time constraints. No limitations.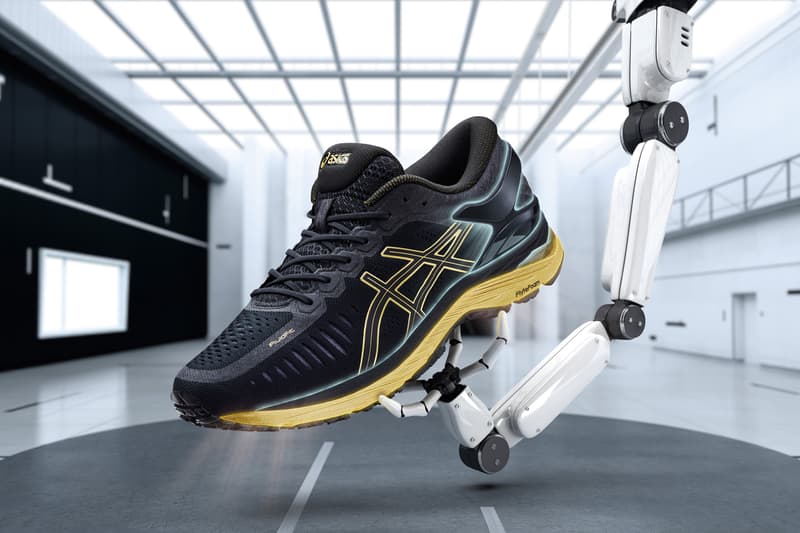 Led by Dr. Tsuyoshi Nishiwaki and the research team at ASICS Institute of Sports Science in Japan, the longtime running imprint has unveiled the Meta Run (which means; to go beyond). With no limits or compromise on cost and time, the design team were given a simple brief to create the best long-distance running shoe in all of ASICS' tenure in footwear. The goal was to provide better performance for runners than existing ASICS models championing in weight, fit, cushioning and stability; elements which have had to compromise another in past designs.
The components that make up the new Meta Run technology is a breakthrough which will inevitably be applied to forthcoming footwear models; be that ASICS' replete lifestyle inventory, or other sporting sectors the brand looks to excel further in; tennis and volleyball. The Meta Run has gone through vigorous fine-tuning, with the team trying over 300 EVA foam soles before settling for the newly-created FlyteFoam, a lightweight midsole built with organic fibers that's lighter than the current Solelyte technology. The FlyteFoam allows for faster bounceback between intervals when the runner's feet is hitting the ground, without compromising cushioning or durability. Another standout design is the shoe's carbon-reinforced, two-piece AdaptTruss, which provides better rear and midfoot stability for greater transition. This also reduces local pressure as the runner's arch drops during a long stance run, in all, providing a smoother journey.
Elsewhere, the midsole features a new X-GEL hybrid gel formulation which increases rear foot cushioning by 18% and continues ASICS' GEL innovation. As for the fit, an optimized upper with memory foam lining and one-layered Jacquard Mesh molds to one's foot, coupled with an Exoskeleton external heel counter that remembers your fit, perfectly wrapping the side of your ankle bone to deliver a personalized fit. Like many contemporary running mock-ups, a tape seam finish exudes a minimal and clean look. In a time when lifestyle and performance running models continue to overlap, we await to see if these new technologies are embraced by the fashion realm.
The new benchmark sneaker will only see 60,000 pairs made, available from global ASICS stockists from November 18 at the price of €250 EUR (approximately $270 USD).