Facebook Tests Self-Destructing Messages
The possibilities are endless.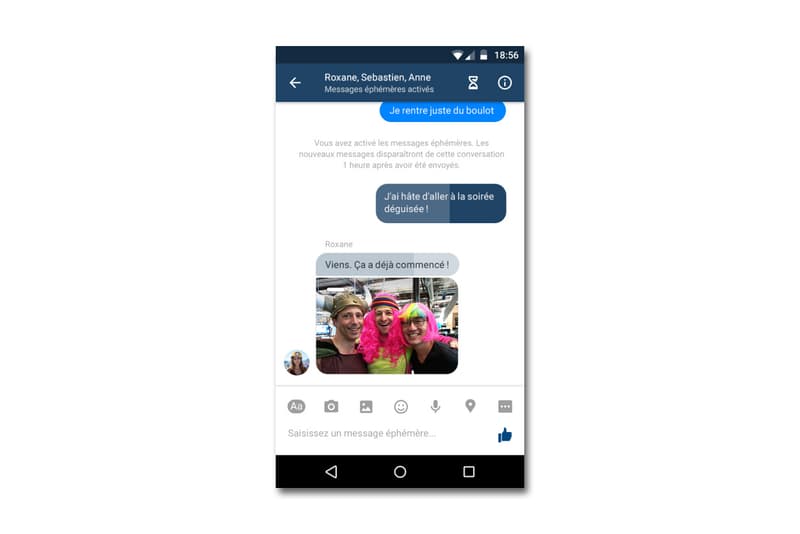 Facebook is testing out self-deleting messages. Currently available to iOS and Android users in France, the social media giant is allowing people to send messages that will disappear within an hour. According to Facebook, "Disappearing messages gives people another fun option to choose from when they communicate on Messenger. We look forward to hearing people's feedback as they give it a try." Users can turn on the function with a tap of an hourglass icon on the top of their messages screen. However, Facebook did not disclose when this function will roll out to other countries.
This function may be another way in which Facebook is trying to compete with Snapchat which runs a messaging system where messages automatically vanish, or other chat platforms that has also recently rolled out similar hidden message functions.