The OAXIS InkCase i6 Adds a Second Screen to Your iPhone
Add a 4.3-inch E Ink display to your iPhone.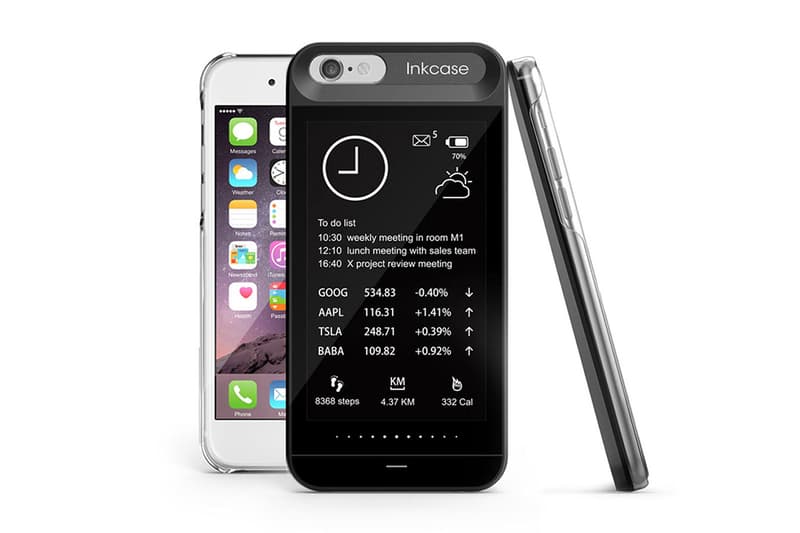 Thanks to OAXIS's latest design, you can now double up on screens for your iPhone 6. Dubbed the InkCase i6, the new piece adds a 4.3-inch E Ink display to the back of your iPhone and connects to the device via Bluetooth for added convenience. Given its paper-like quality, the InkCase display is more readable than your typical smartphone screen and allows users to conserve battery by using the added display to showcase messages, news and other important notifications — all without having to access the iPhone's built-in display.
Those interested can pre-order the case online now for $99 USD ahead of its official launch.