Big Sean Talks Detroit and Giving Back in 'HYPETRAK' Magazine: Volume 2
"I always wanted to affect where I came from because it affected me so much."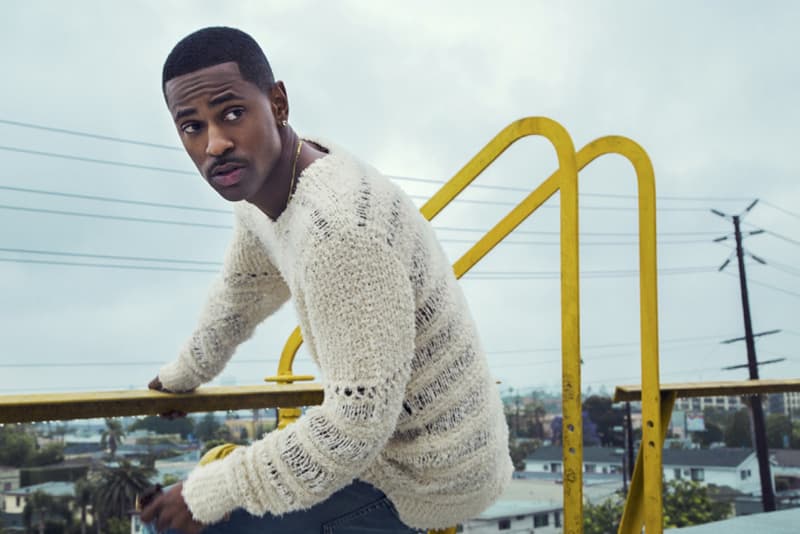 Sean Michael Leonard Anderson, more commonly known by his moniker Big Sean, has been making waves since he signed with Kanye West's G.O.O.D. music in 2007. Constantly growing as an artist with the help of some of the industry's most esteemed names as mentors, the 27-year old rapper is now focused on making music with a positive message. Returning to his roots in Detroit, Big Sean talks to HYPETRAK magazine about family and community. He created the Sean Anderson Foundation a few years back and has recently taken to creating video entries on his website that discuss themes of fear, family, and other universal topics. You can read the full-length interview here. HYPETRAK Magazine: Volume 2 is now available online at HBX for $12 USD.
What brings you back to Detroit?
My foundation, the Sean Anderson Foundation, we've been getting deeper and deeper into the community and the city. We keep on looking for ways to expand our foundation. We met up with some people and put our minds together to give back to the city and stuff. And on top of that I get to kick it with my mom.

Tell us a little more about the foundation: What you guys have done and what do you plan on doing?
The Sean Anderson Foundation, it's a new foundation we started in the last couple of years, but what we've been doing is focusing on the youth and Detroit public schools. We've linked up with great partners who've provided uniforms for kids that couldn't afford them. We gave book bags full of school supplies to students that couldn't afford them, and I mean large numbers — like 5,000 to 10,000. Kids who really needed them. We also linked up with the Boys and Girls Club and sent kids to basketball games that would never be able to go so they could have that cool experience. We've been doing things like that for awhile around the city and they've been really supportive. But we're just looking to expand it now and focus on certain things. We're just trying to make a big impact, man. The more and more I focus on it the bigger and bigger it gets. We really take the time out to concentrate on that, just like I got to take time off to concentrate on music. I really want to concentrate on my foundation.

You've always been community driven it seems, even earlier in life before your music career took off, and it's a rare trait in this industry. Where does this predisposition of helping kids and building communities come from?
I've been active in my hood — and what I mean by that is ever since I was rapping back in the day about being a positive role model — I always wanted to have a positive impact. I make music out of love, even "IDFWU" man. That's just a light hearted song. People want to make it what it is, but I've seen people be so happy listening to that song, you know? I always wanted to affect where I came from because it affected me so much. That's just my grandma — my grandma always made me donate my clothes to the salvation army.