Yohji Yamamoto Talks Fashion as Art, Influence, Nostalgia & More
'i-D' sits down with the Japanese master at Paris Fashion Week.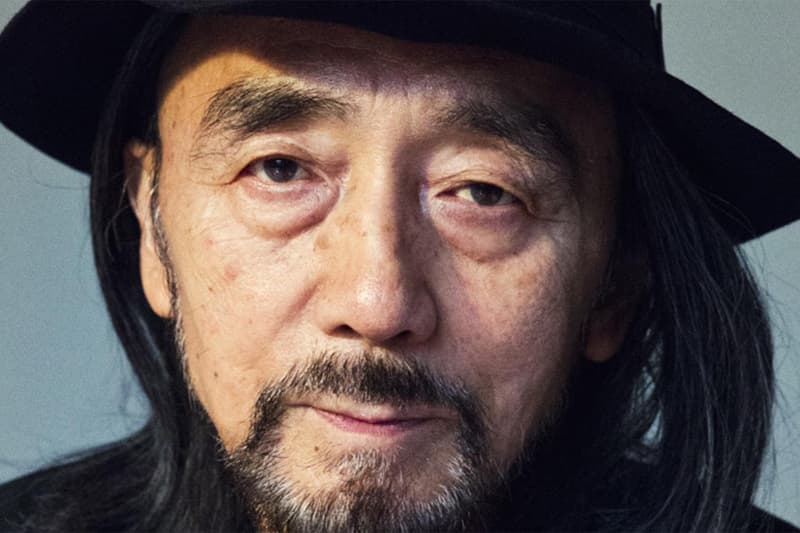 After unveiling his latest collection at Paris Fashion Week over the weekend, iconic Japanese master Yohji Yamamoto sat down with i-D to reflect on his storied career. Talking "about a career and life lived without regrets and why his brand will die with him," Yamamoto shed light on everything from "the rules of fashion" and his influence on designers to fast fashion, nostalgia, whether or not clothing qualifies as art, and much more.
An excerpt of the interview appears below while the piece can be read in its entirety over at i-D's website.
You have said that fashion had nothing to do with trends, what do you mean by that?

I never followed the rules of fashion. I always found short cuts, and paths that I created especially for myself. I wanted to oppose the system of trends and propose something new. When everyone says that something is beautiful, I don't like it.

Do you feel like an artist?

I don't know. I've always been very careful with the word "art." What is art? Something that can pierce your heart and change your life? It is a precious word, it is dangerous to use it inappropriately. If fashion was art, it would not be in fashion.

Has fashion never been an art?

No, never. It is always clothes.

Do you think the fashion world has changed a lot since you started?

Yes, fast fashion ruined everything. People waste clothing. They buy and buy, sometimes without even wearing it, and ultimately end up swinging it in the trash. It is pollution. Even some products that are used to make the clothes are toxic. There is already so much unnecessary waste in the world. How many planes are flying in the sky right now? The earth is becoming warmer. She is angry. We should really think about how to better manage our industry. I am not an environmentalist, but for some time I have felt very strongly that the earth is angry. We need everyone to calm down. Do not rush. It's tiring — those people who always want more. Money is a boring thing, don't you think? Something that is meant to bring comfort is making people uncomfortable.