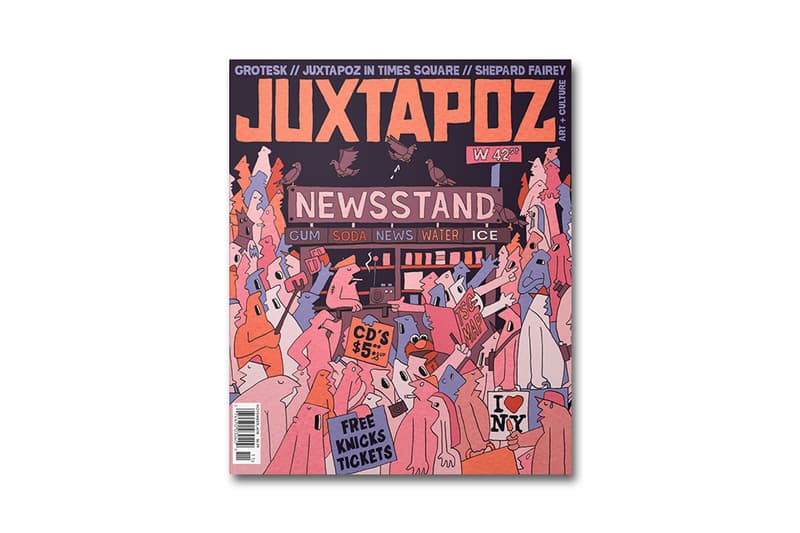 Grotesk Covers the 2015 November Issue of 'Juxtapoz'
Juxtapoz x Przm goes 'Beyond the Cover' with NYC-based artist, Grotesk.
---
NYC-based designer, fine artist, and creative director Kimou "Grotesk" Meyer was born in Switzerland but now works from Williamsburg, Brooklyn at his Doubleday & Cartwright offices. The agency is recognized for the groundbreaking sport-focused Victory Journal, on top of countless commercial sports campaigns saturated with Meyer's fine art propensity. As Juxtapoz's cover story this month, Grotesk chats with the publication in collaboration with Przm about his first experience dabbling with watercolor and how important it was to have a supportive family. You can read the full interview with Kimou "Grotesk" Meyer in the November 2015 issue of Juxtapoz.