WOOYOUNGMI Opens New Flagship Store in Paris on Rue Saint-Honoré
The first South Korean brand to do so in the iconic fashion area.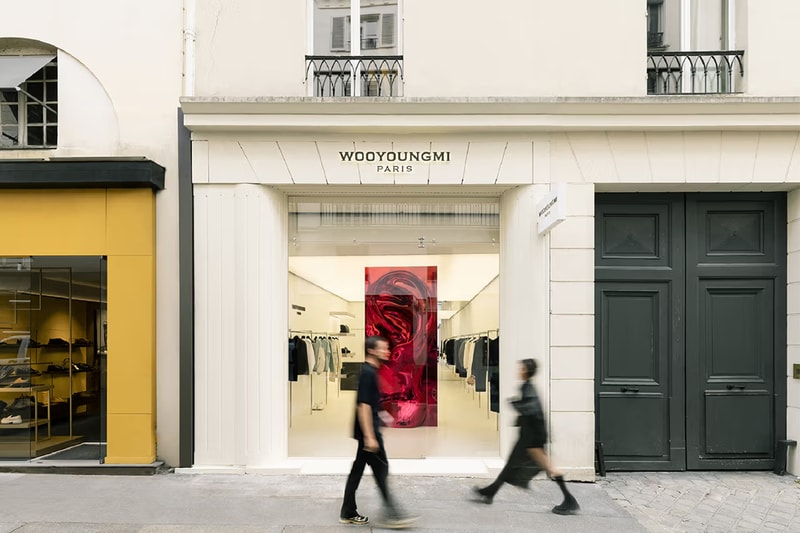 Renowned South Korean brand WOOYOUNGMI is opening its second flagship store in Paris. This time around, the the new store is situated on the iconic fashion street, Rue Saint-Honoré, making it the first Korean label to be in the area.
The latest milestone is the most recent addition to the brand's rich history. In 2003, the brand was the first South Korean label to show during Paris Men's Fashion Week and has since shown in the French capital every year. Known for its minimalism and a contemporary idea of modern architectural menswear designs, the label opened its first flagship in Paris in 2013, 10 years after it began showing in Paris. Now two decades later, WOOYOUNGMI continues to build on its legacy to become the first South Korean brand on Rue Saint-Honoré.
The new store on Rue Saint-Honoré is an extension of the brand's design philosophy, embodying a sleek and understated luxury aesthetic. At the center of the store is the brand's captivating ear motif in the brand's signature deep ruby red. Commanding the attention of those passing by, the red contrast the glossy and almost all-white interior and exterior. The ear symbolizes the desire and ability to listen, a nod to the growing Korean Wave or Hallyu and signifying South Korea's willingness to listen to the world's heartbeat and pulse.
The new WOOYOUNGMI store in Paris opens today.
WOOYOUNGMI
4 Rue du Marché Saint-Honoré
75001
Paris, France
In case you missed it, Pharrell launches his new book on his custom-made jewels collection over the years.