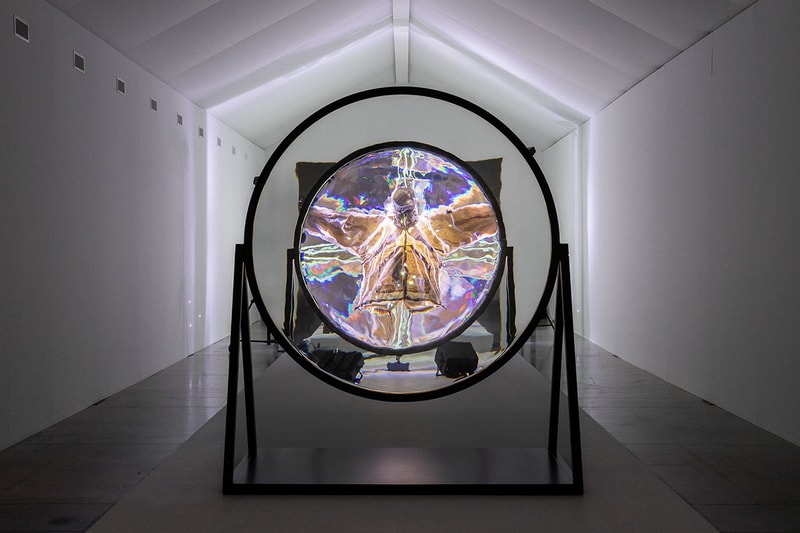 Stone Island and Frieze Announce a Multi-Year Global Partnership
With the Italian research brand to bolster support for emerging galleries and artists.
---
Stone Island has announced a multi-year global partnership with leading contemporary art fair group Frieze. Born and bred in London, Frieze has become globally recognized for its expertise in the curation of contemporary art experiences, focused on celebrating living artists.
As part of this partnership, Stone Island will act as the official partner of "Focus," Frieze's arm dedicated to emerging galleries that participate in its art fairs. The research brand will offer a bursary of up to 30 percent of the stand fee for each of the participating galleries — providing support that combined with Frieze's existing subsidies will further accelerate the growth of emerging galleries' participation in fairs.
"Stone Island is built on community and creative energy inspired by research and innovation, characteristics that define the Focus section of Frieze's art fairs, as well as the Frieze 91 program. Through this partnership, Stone Island will offer foundational support to some of the world's most significant emerging galleries and artists for years to come," shared Robert Triefus, the CEO of Stone Island.
Focus is designed to promote growth through association, with young galleries having the opportunity to exhibit their artists alongside established gallerists from around the world. This year, Frieze London's Focus section will host 34 galleries from 18 countries, with presentations by artists like Larry Achiampong, Débora Delmar, Jordan Strafer and more.
Additionally, Stone Island will become the Official Partner of Frieze 91, Frieze's membership program, granting its global community exclusive access to art and artists year-round.
To commemorate Frieze London's 20-year anniversary, Stone Island and Frieze will co-host a celebration at Koko in Camden on October 12. The event will feature cocktails, music, and DJ sets from artists Haroon Mirza, Andrew Pierre Hart, Mark Leckey and Rabz Lansiquot, bringing together the Frieze and Stone Island communities to celebrate two decades of London's creative landscape.
Frieze London 2023 will be held from October 11 to 15 in The Regent's Park, London.
Frieze London
The Regent's Park
GRJV+G6 London, United Kingdom
In related news, see Stone Island's archival exhibition that took place during the Frieze Art Fair in Seoul last week.