Palomo Spain SS24 Challenges the Traditions of Menswear
Titled "Cruising in the Rose Garden," the collection includes flower-covered corsetry, lace dresses, blossoming bags and more.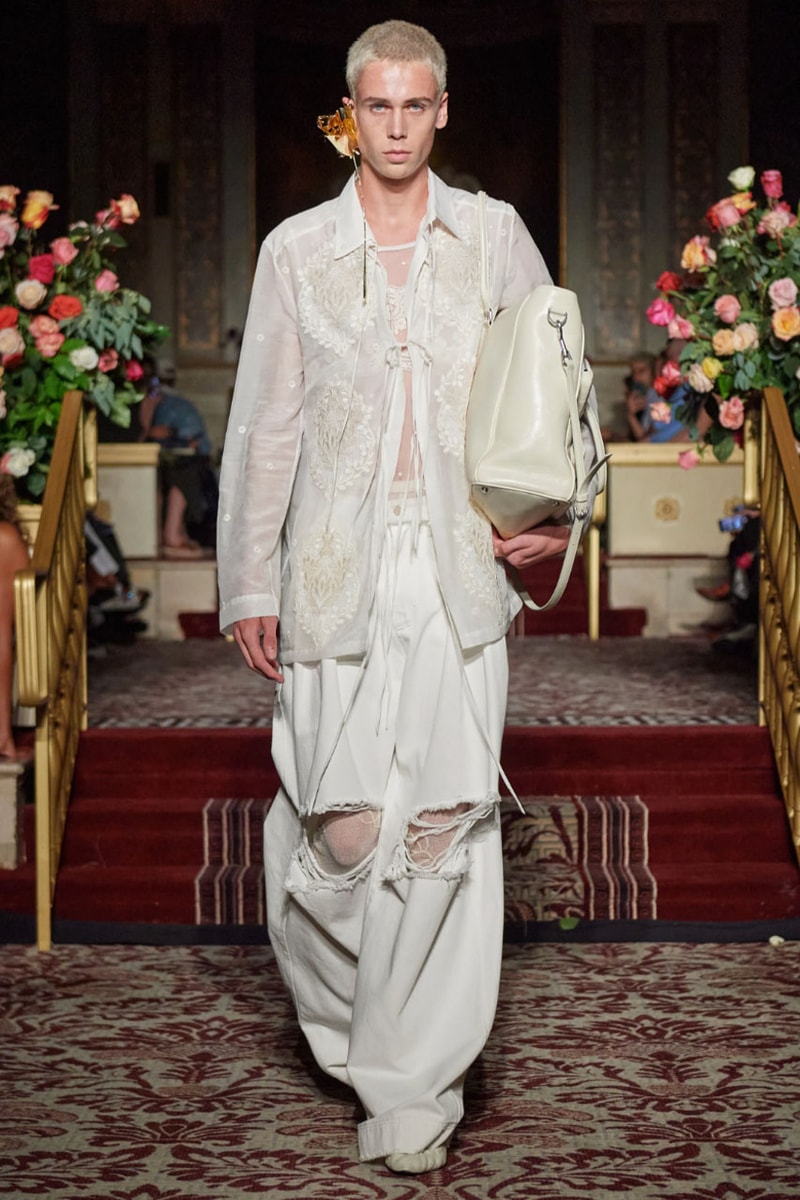 1 of 41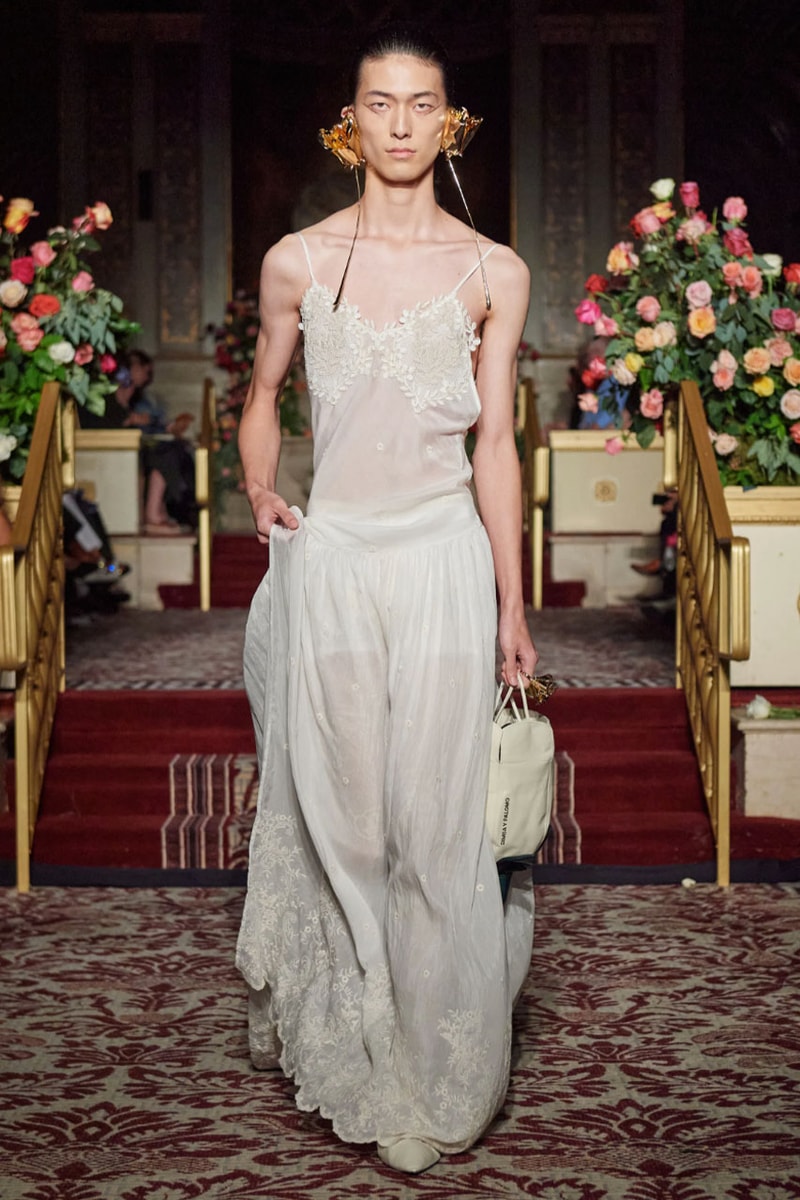 2 of 41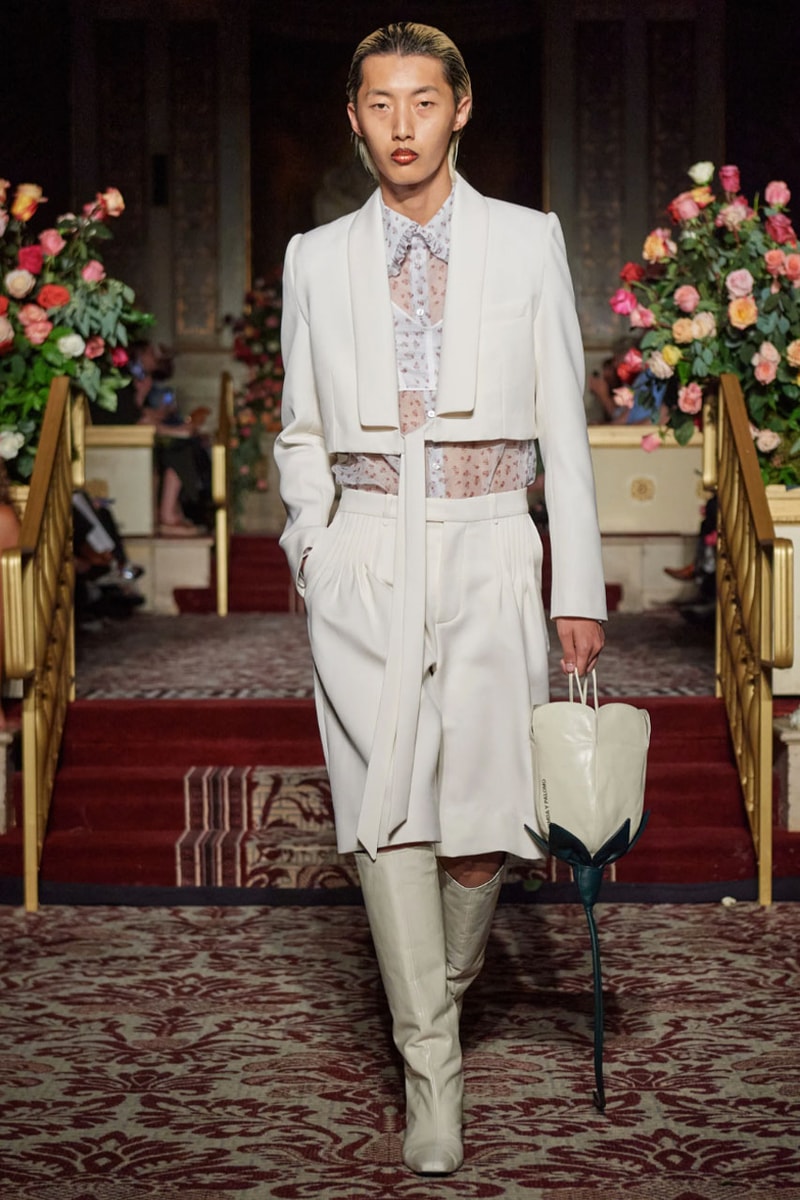 3 of 41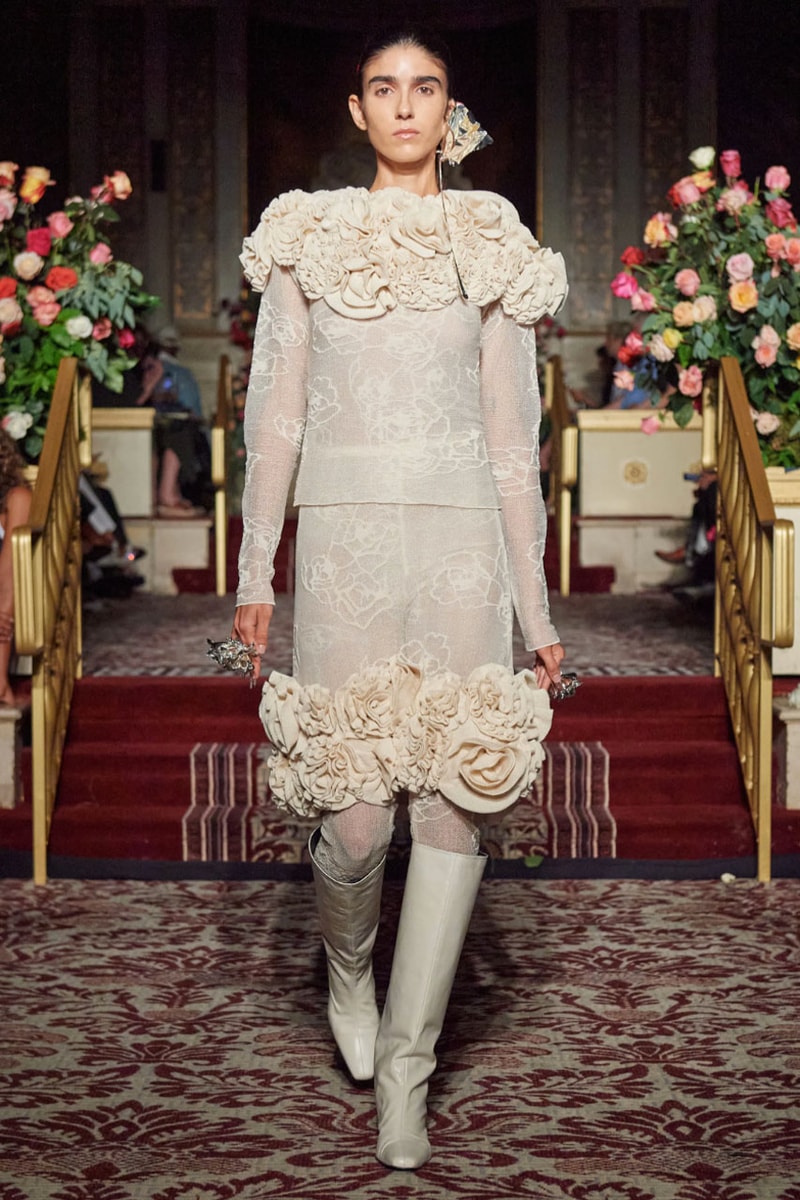 4 of 41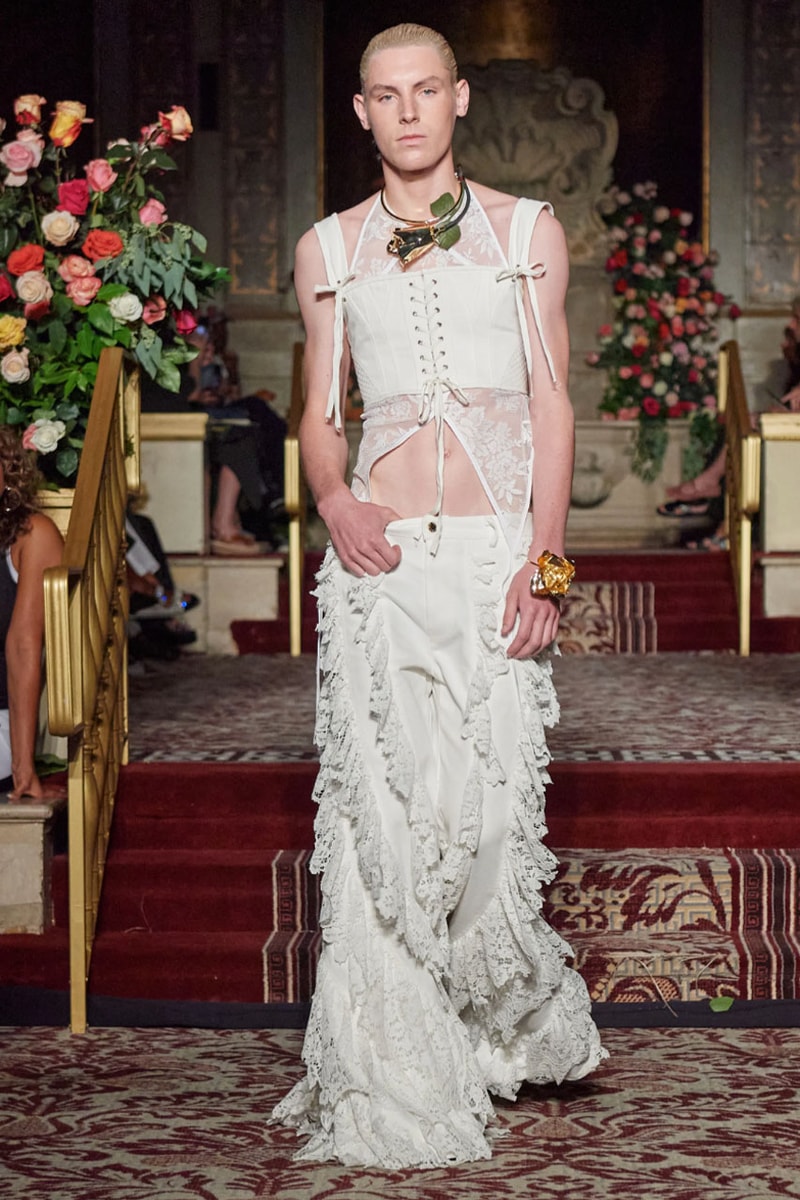 5 of 41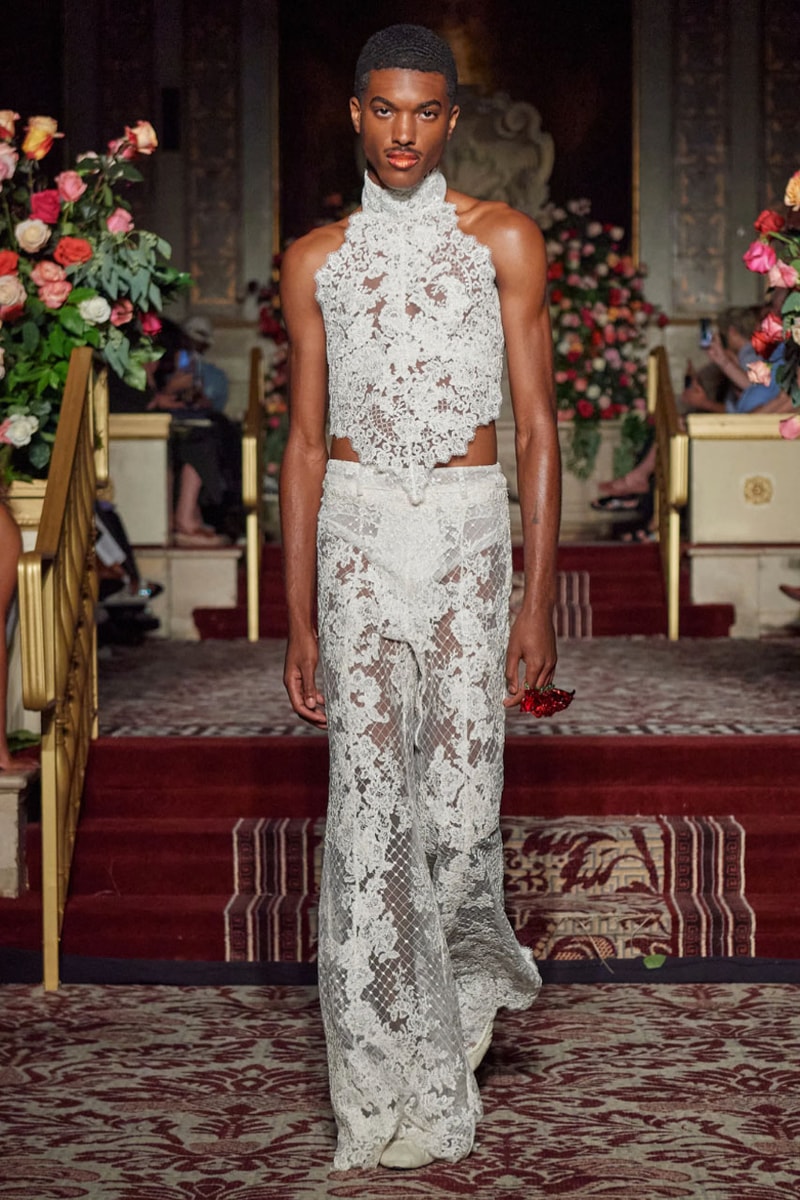 6 of 41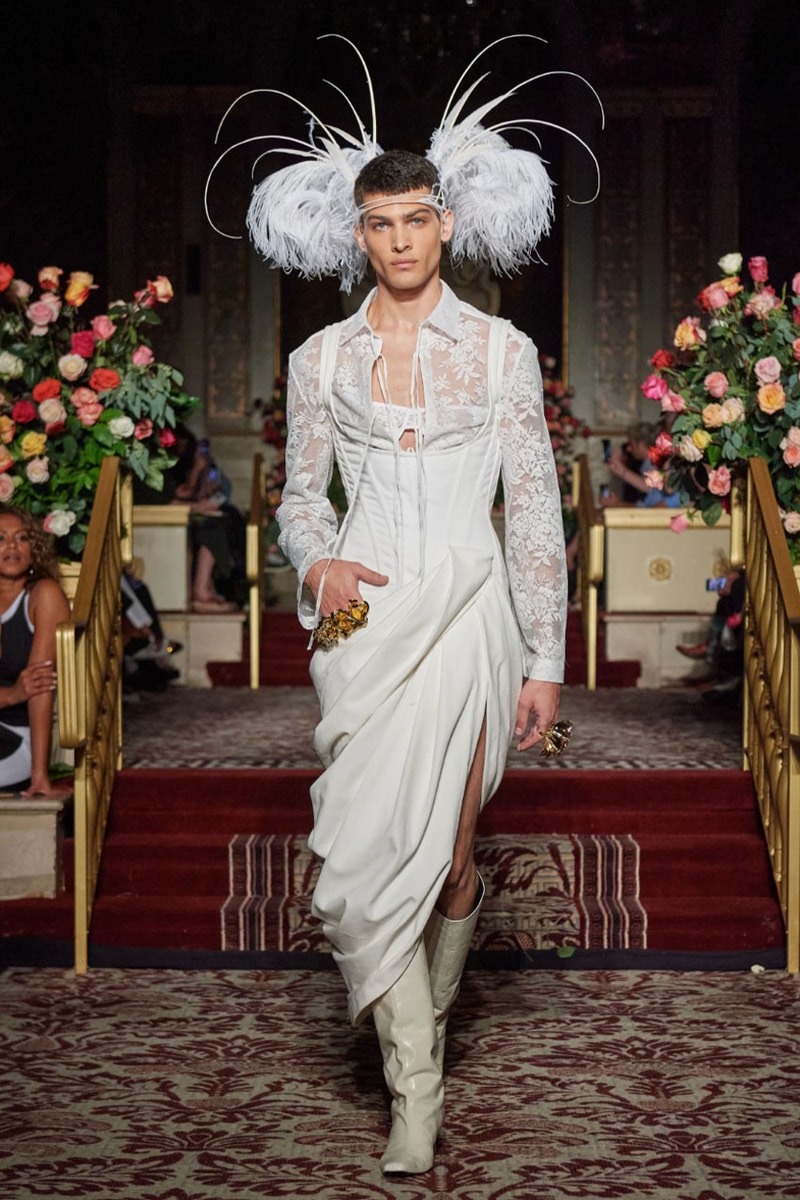 7 of 41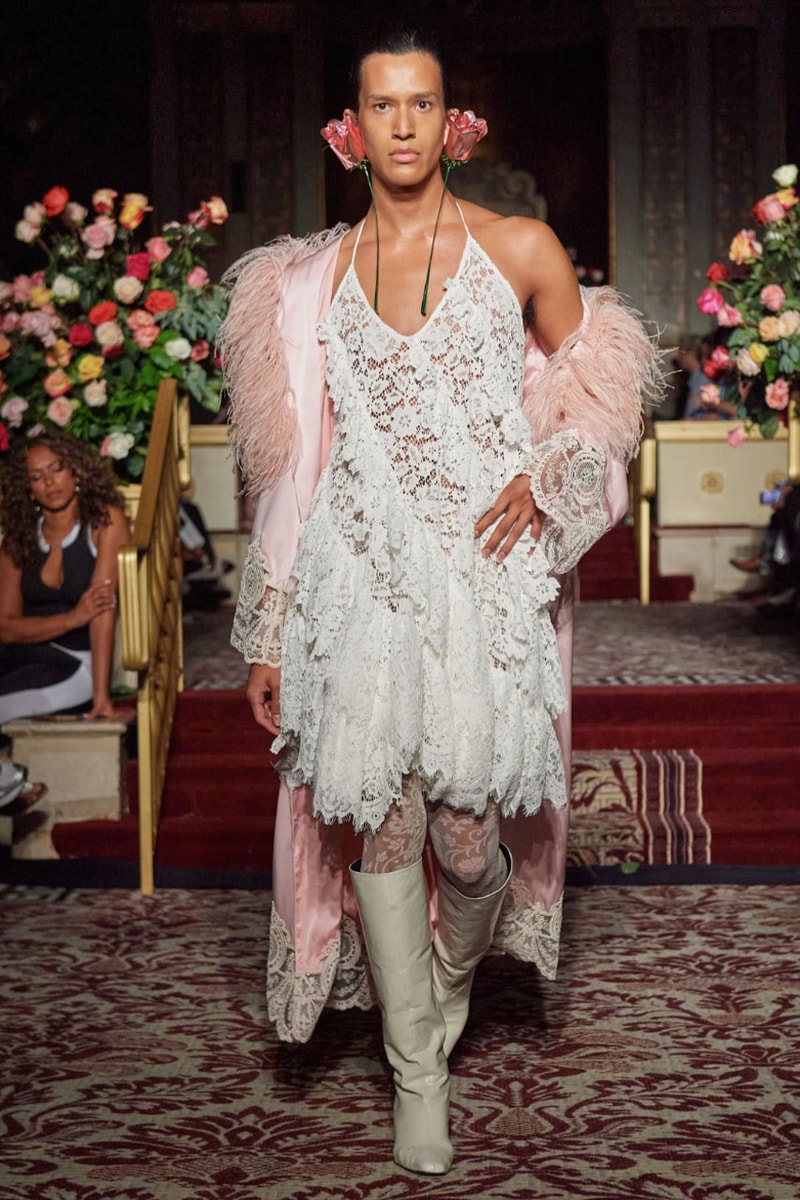 8 of 41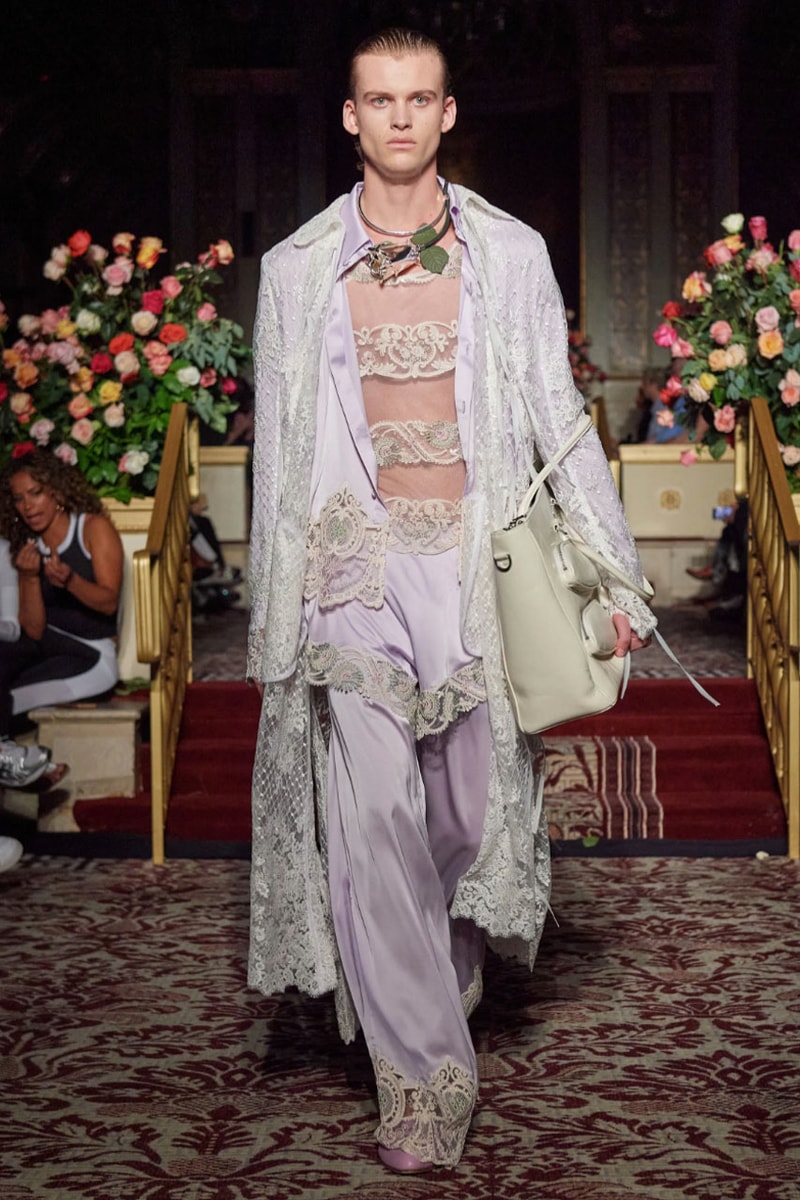 9 of 41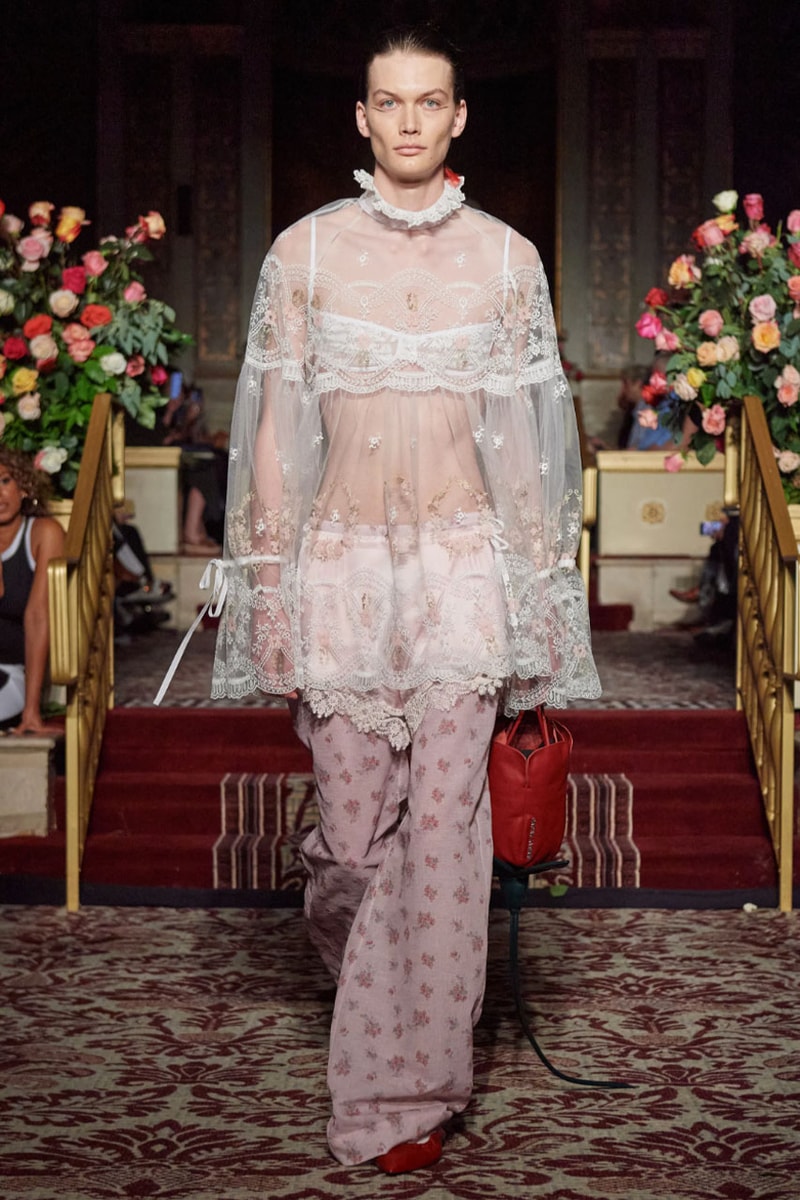 10 of 41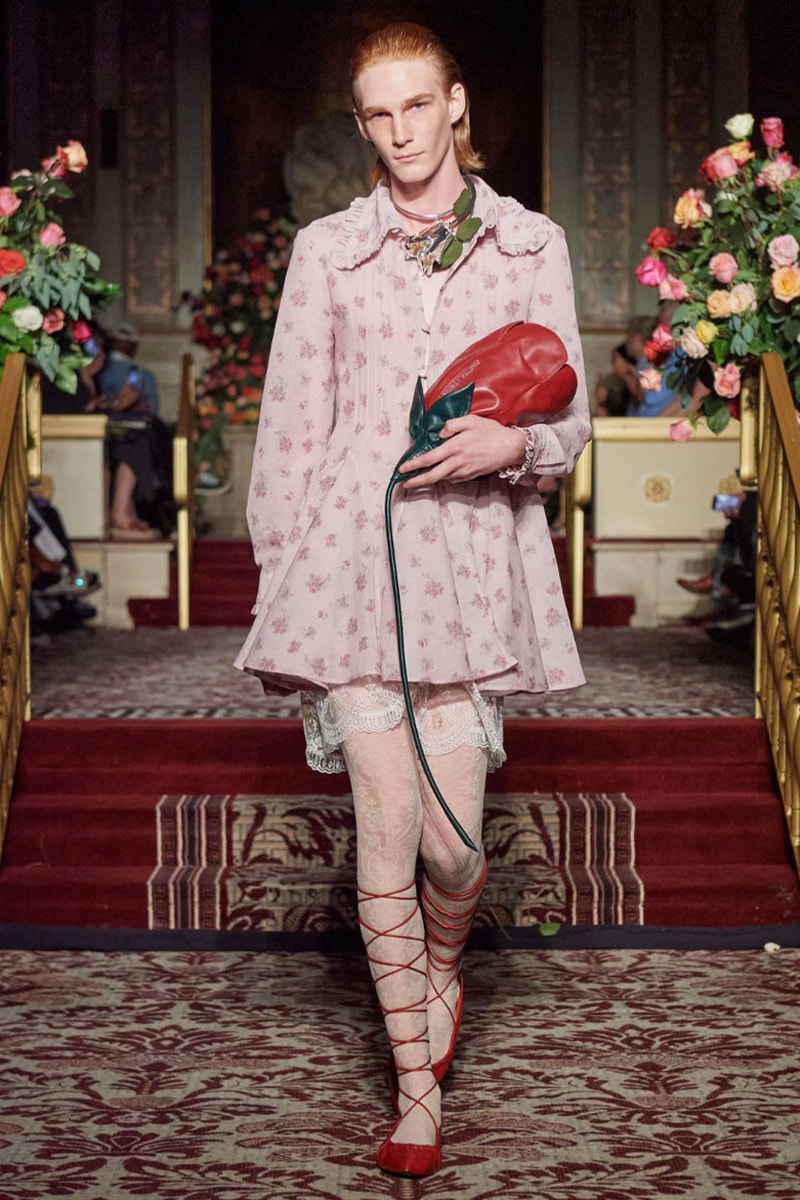 11 of 41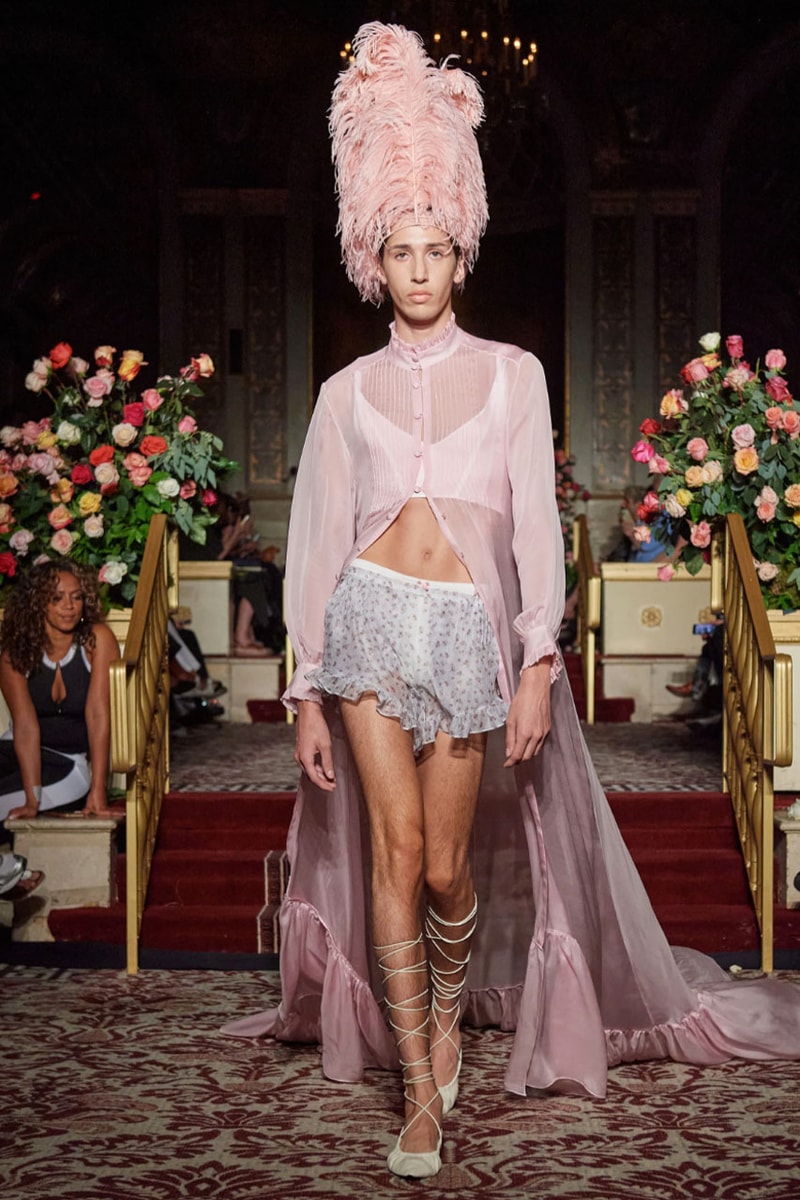 12 of 41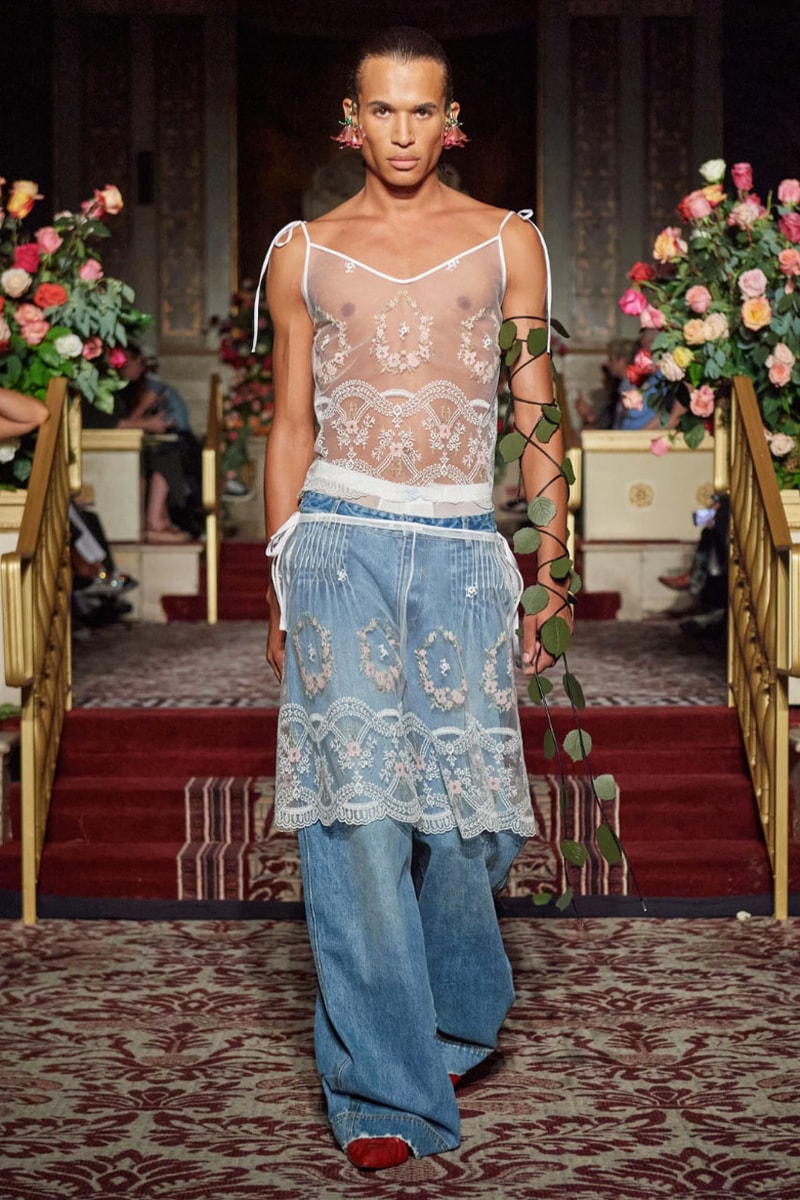 13 of 41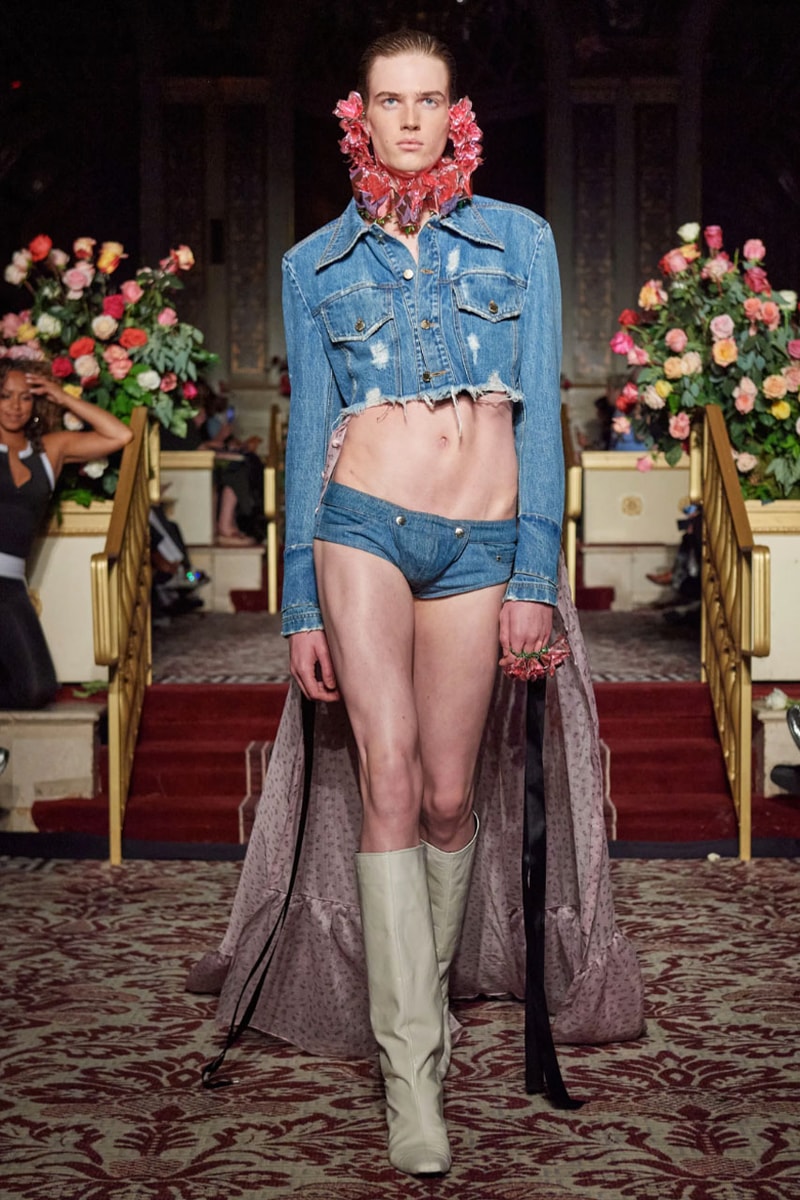 14 of 41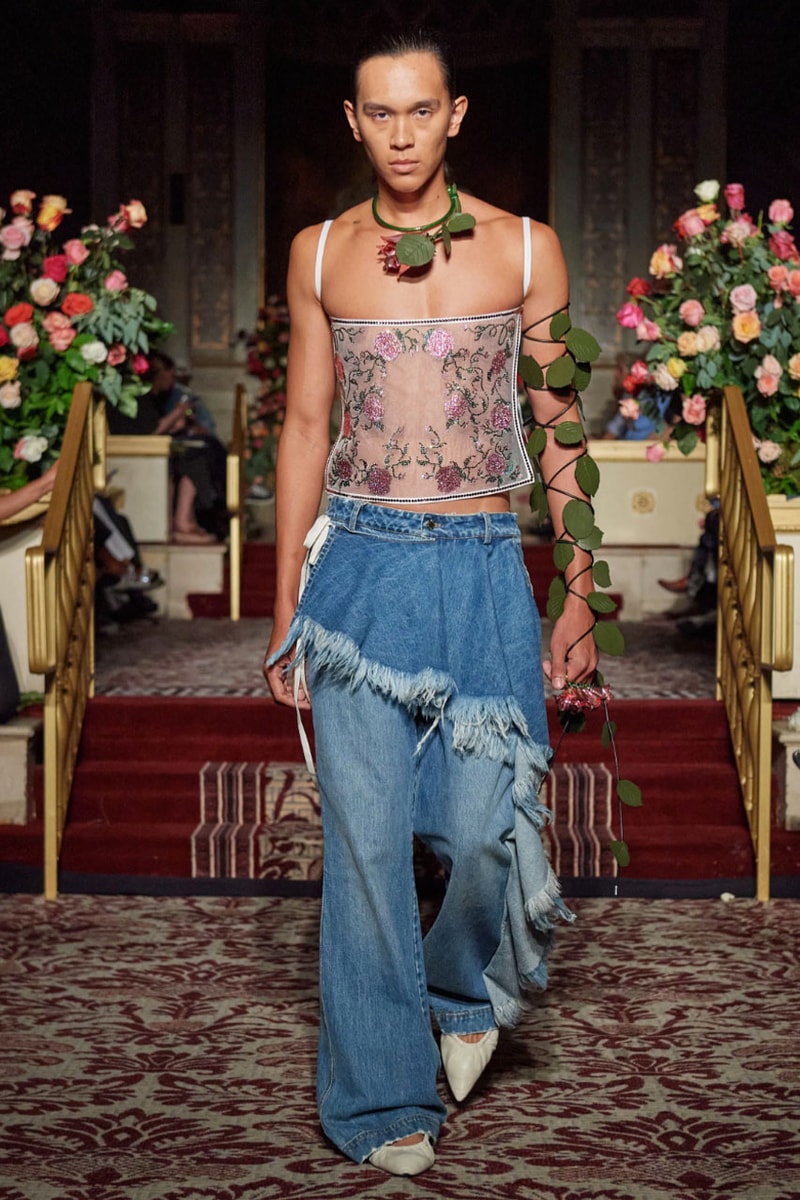 15 of 41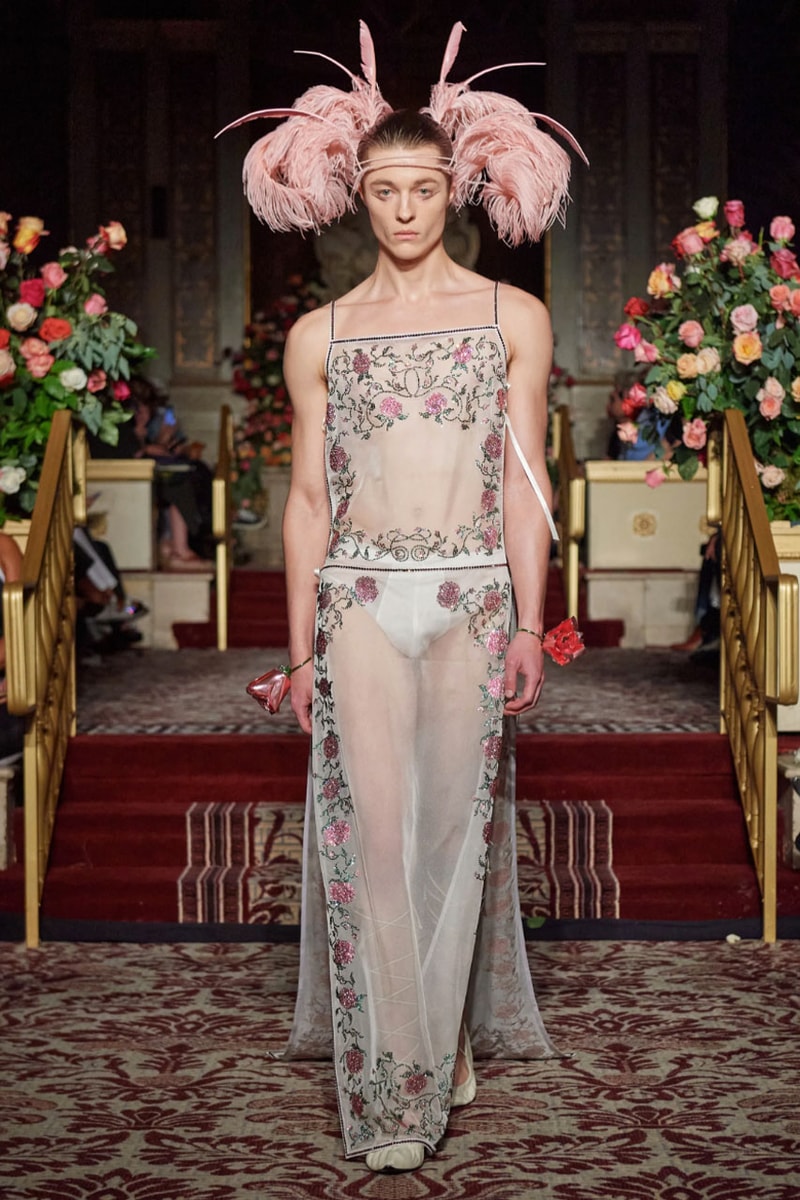 16 of 41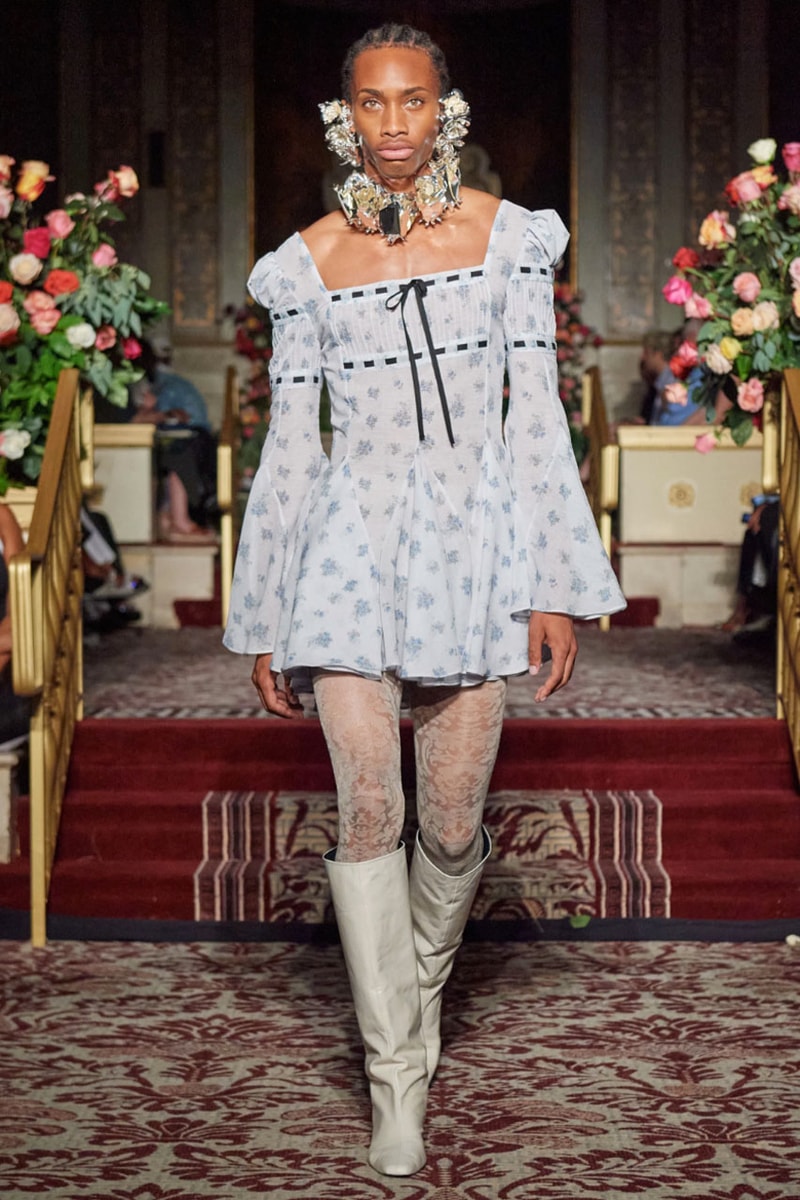 17 of 41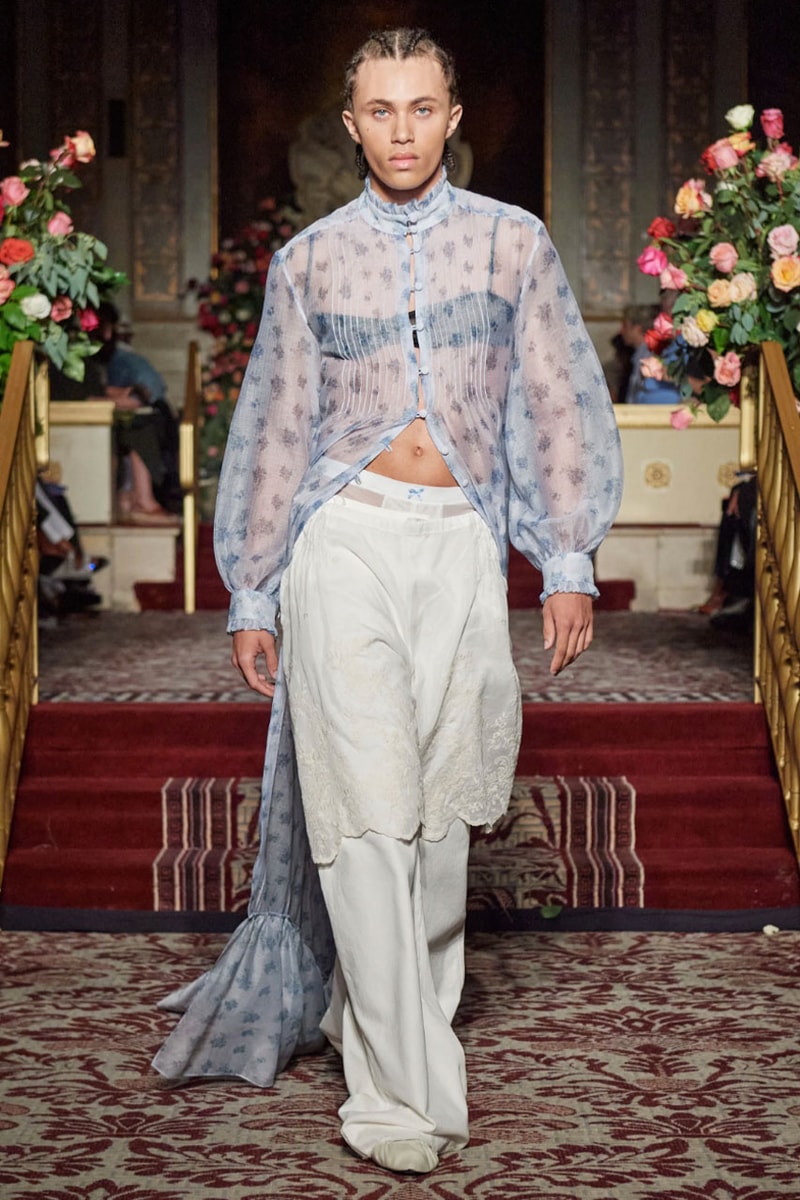 18 of 41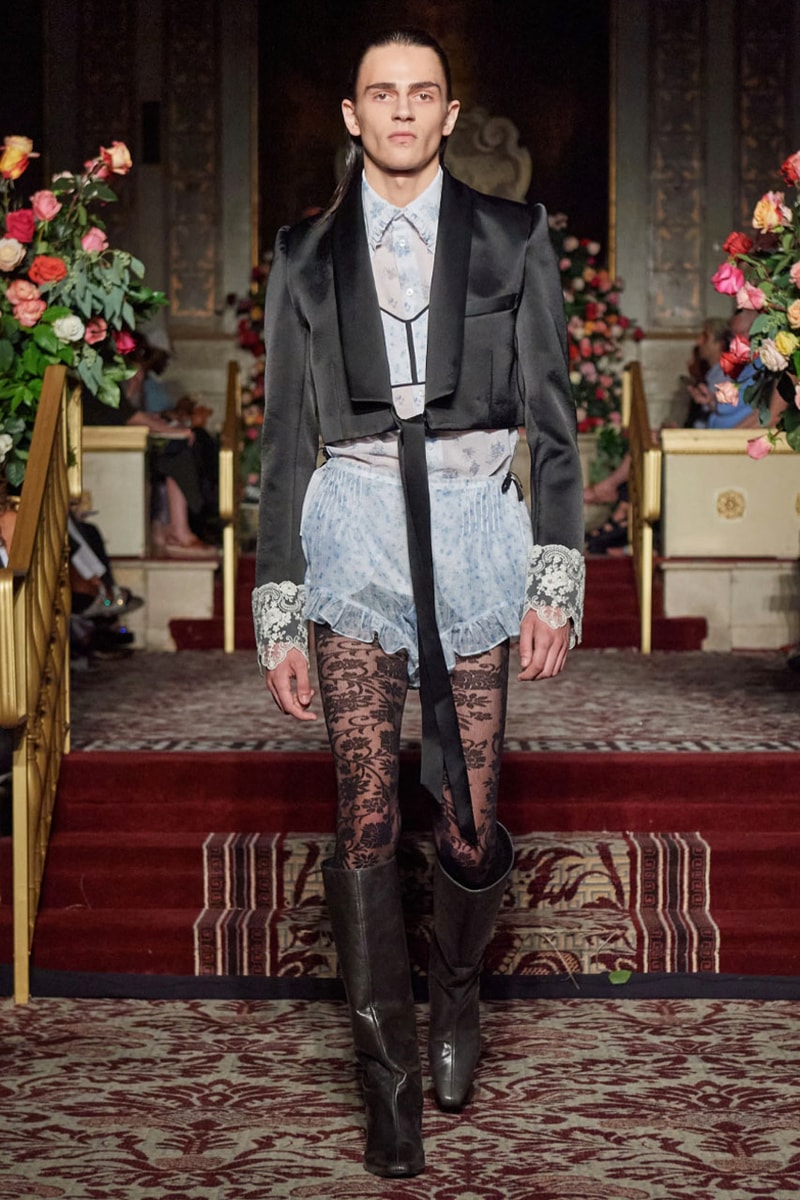 19 of 41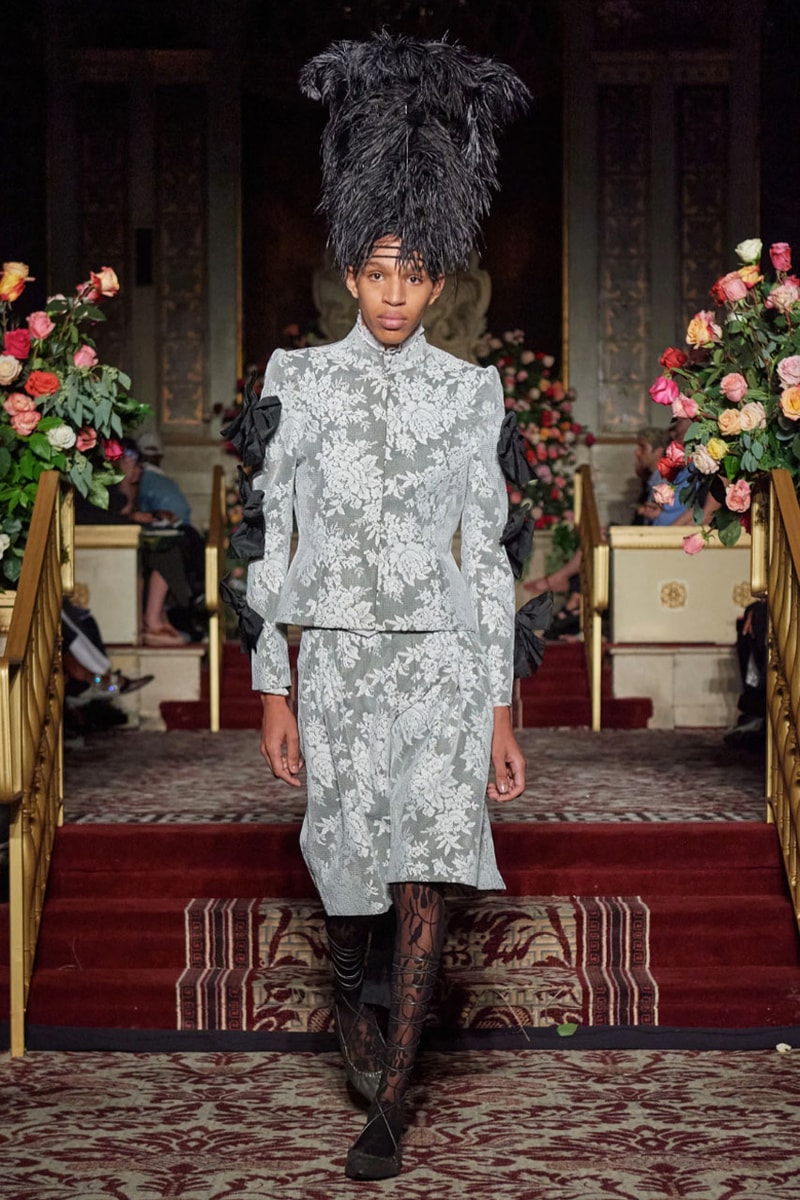 20 of 41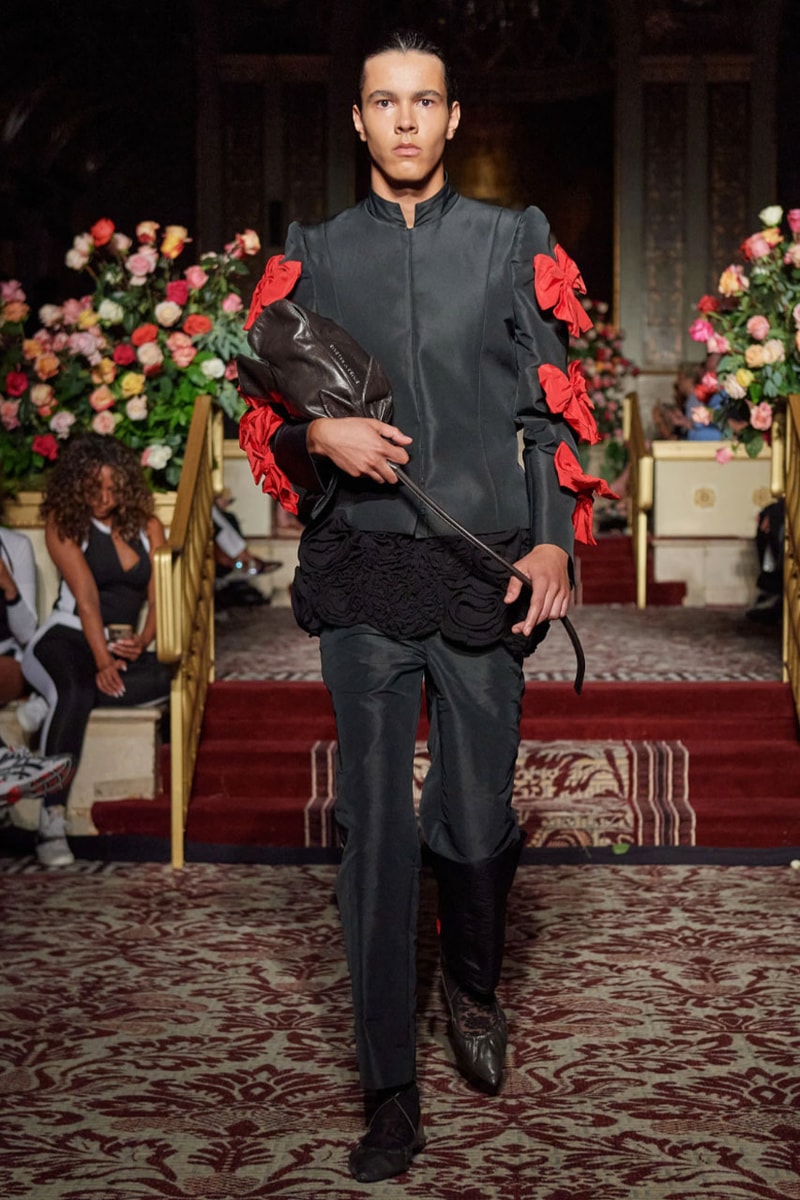 21 of 41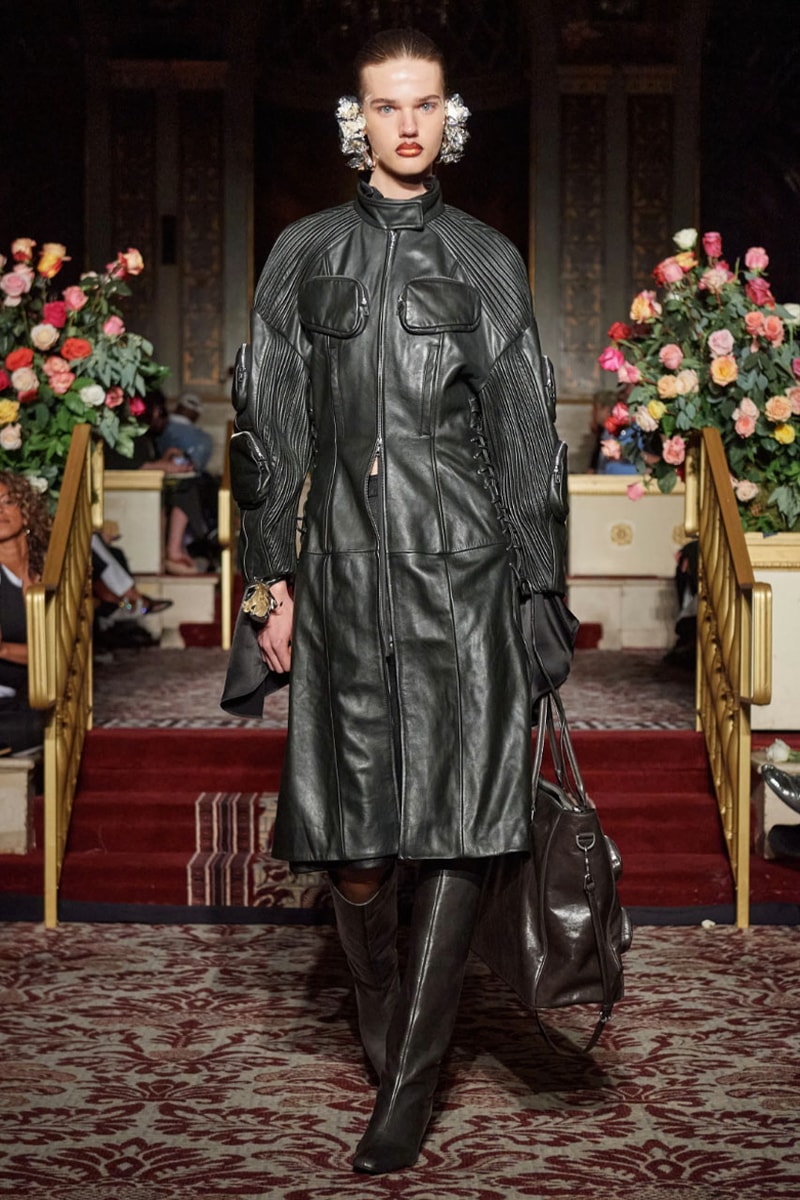 22 of 41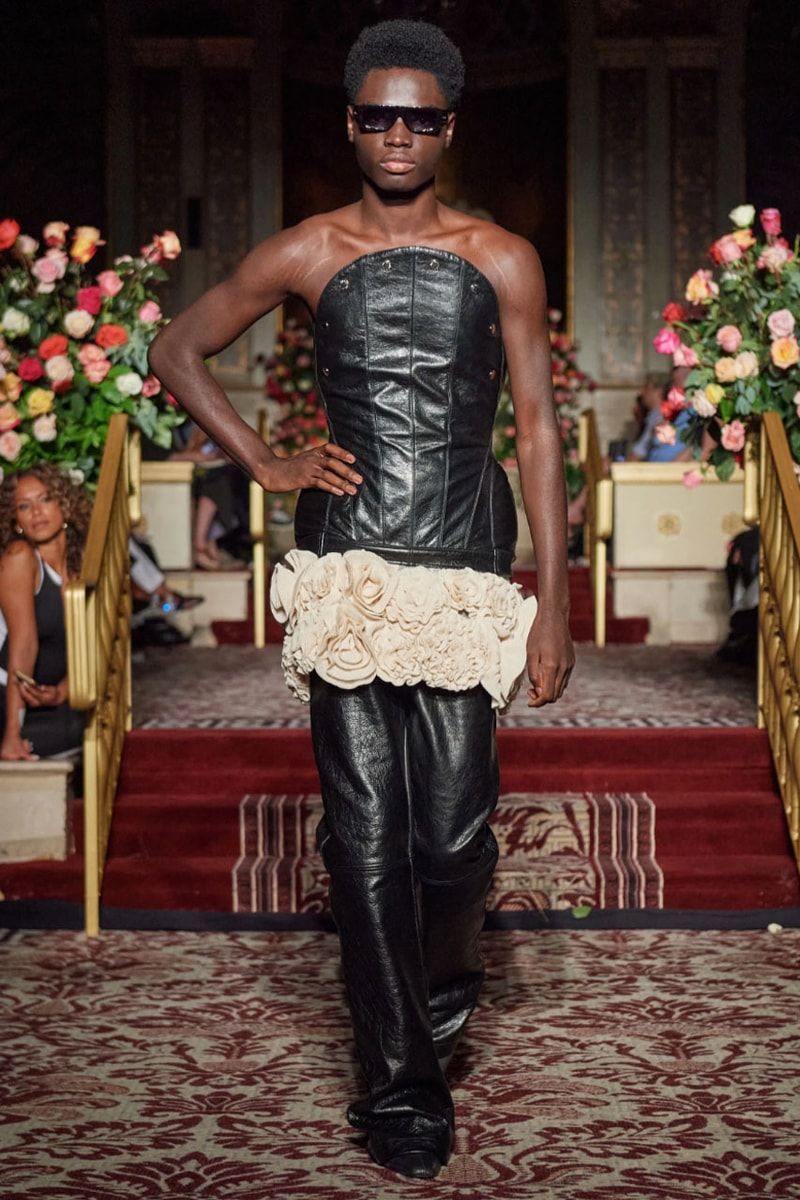 23 of 41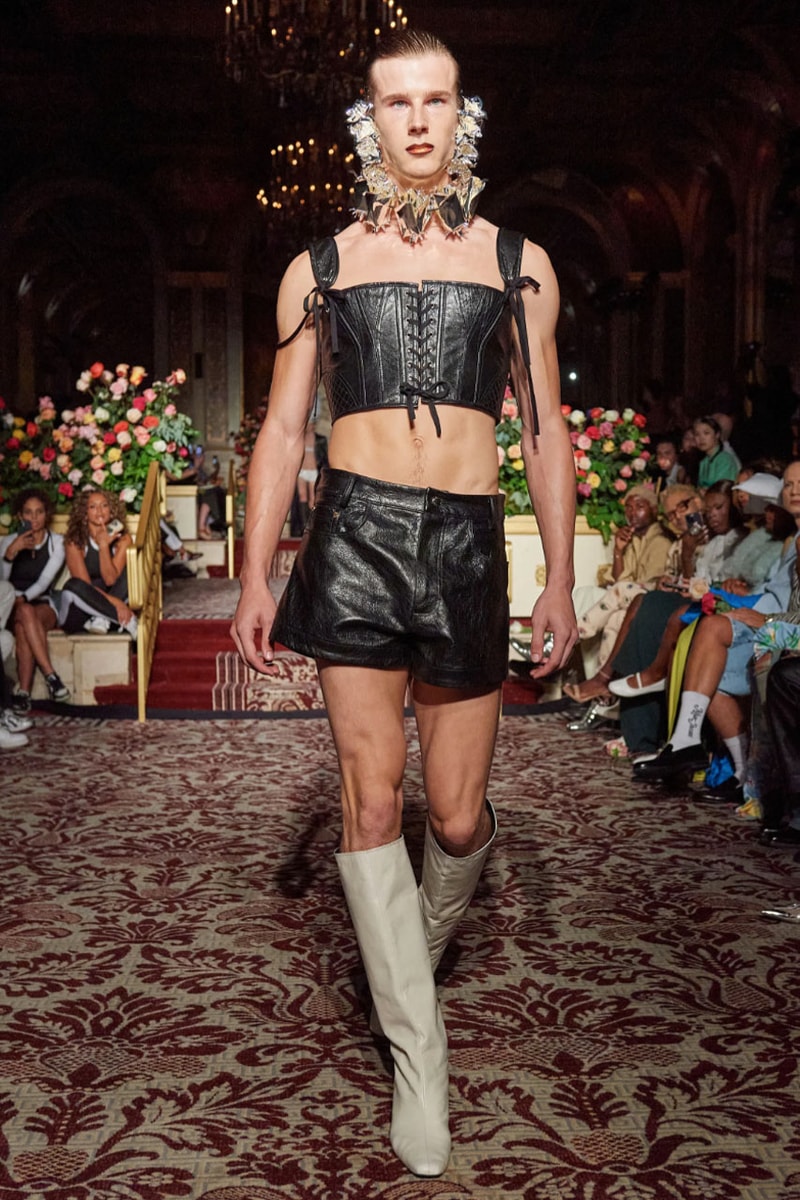 24 of 41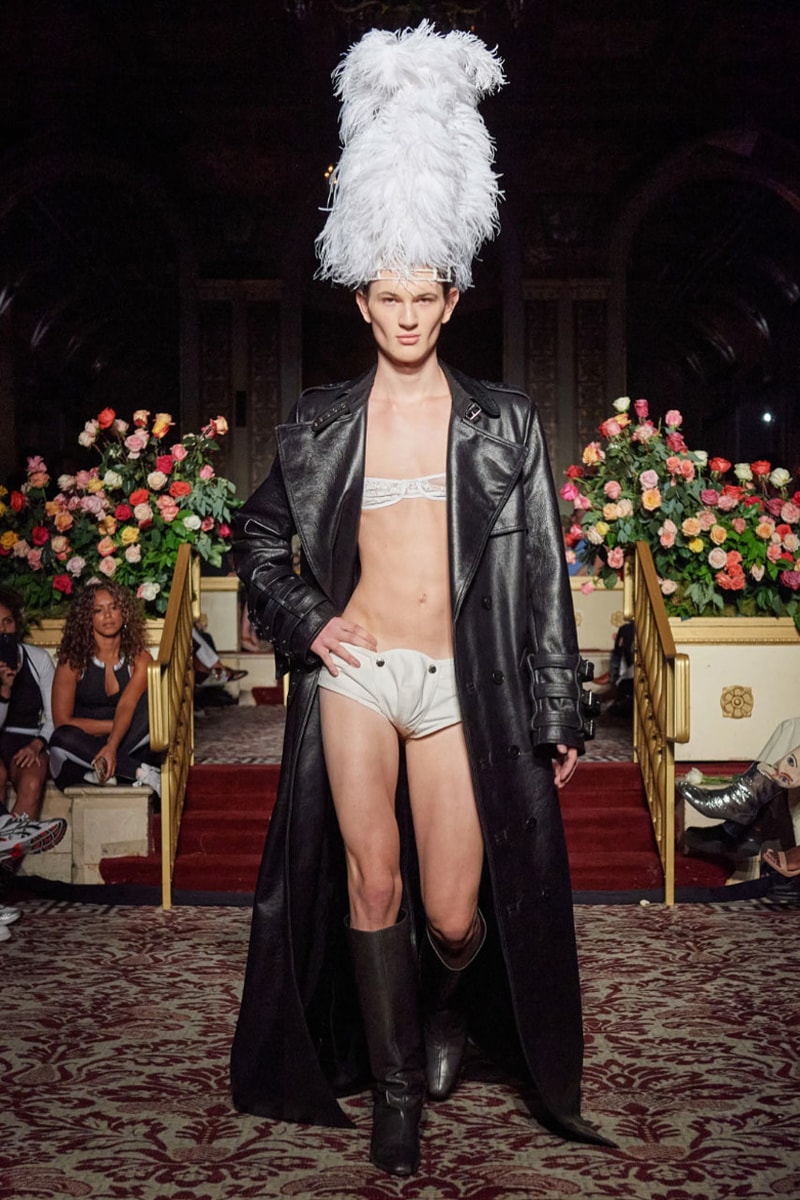 25 of 41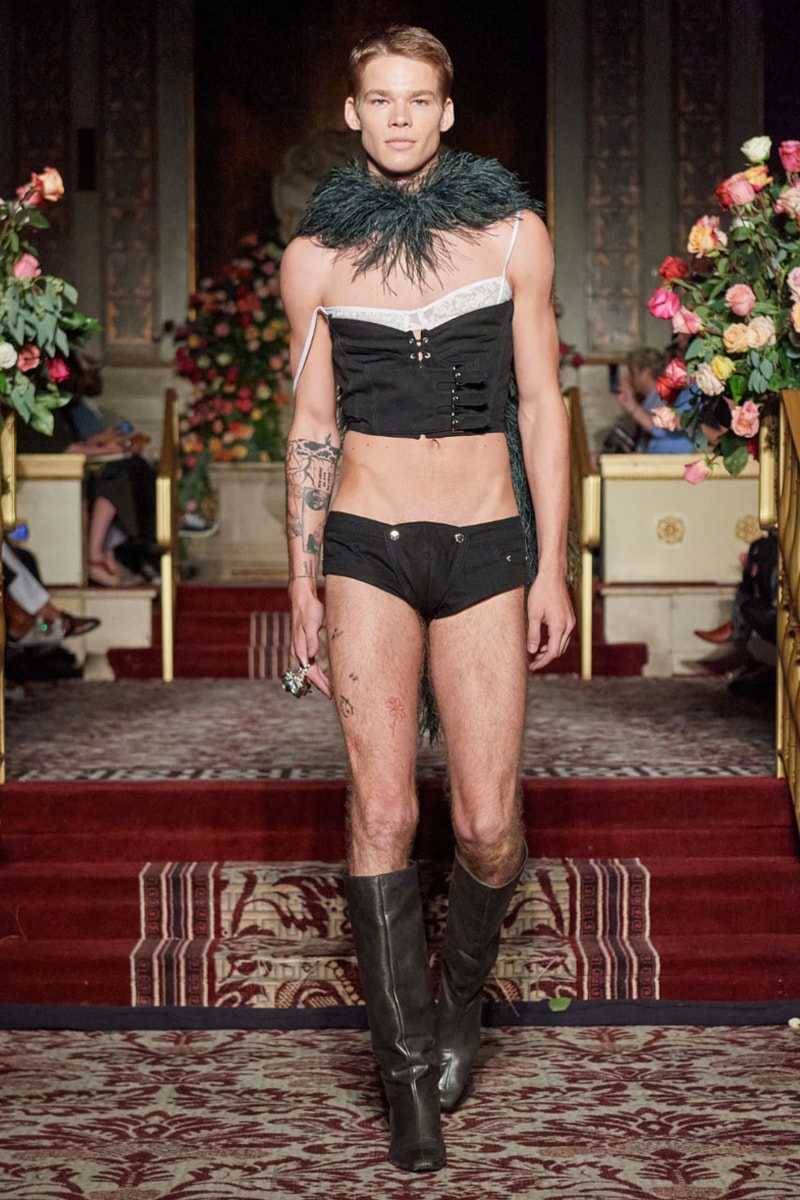 26 of 41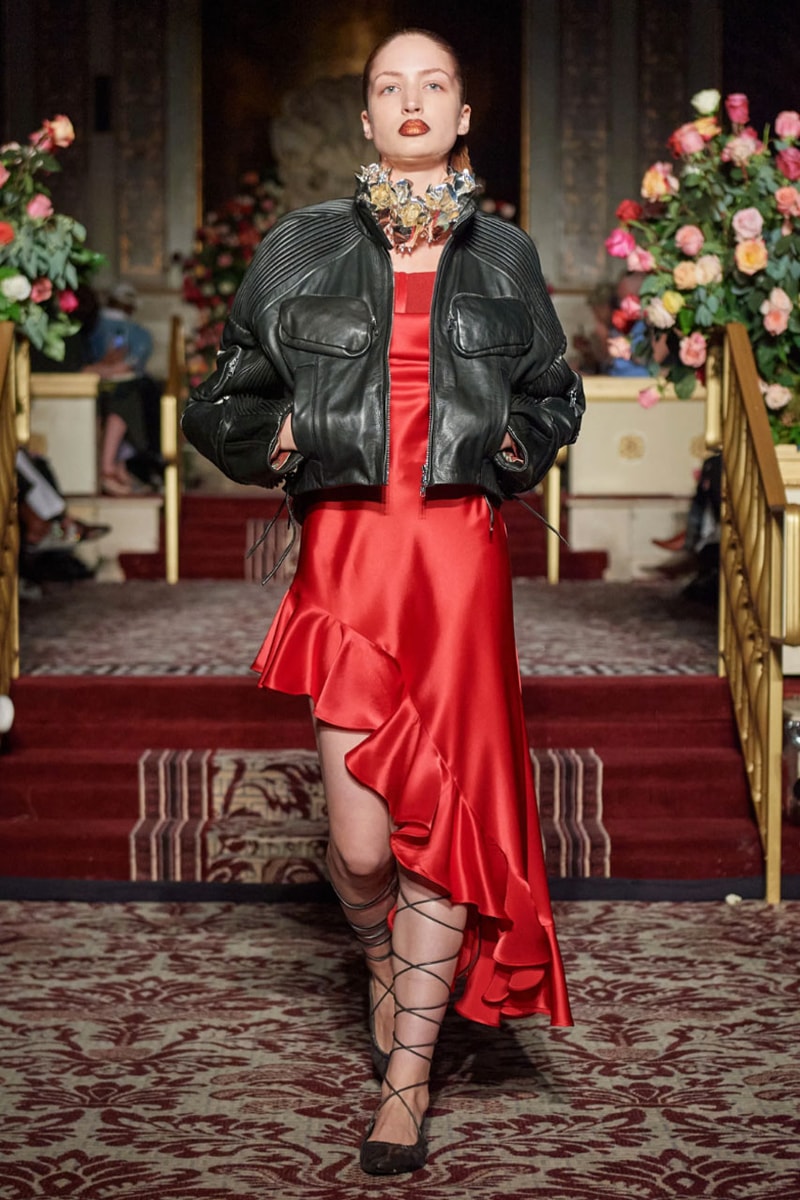 27 of 41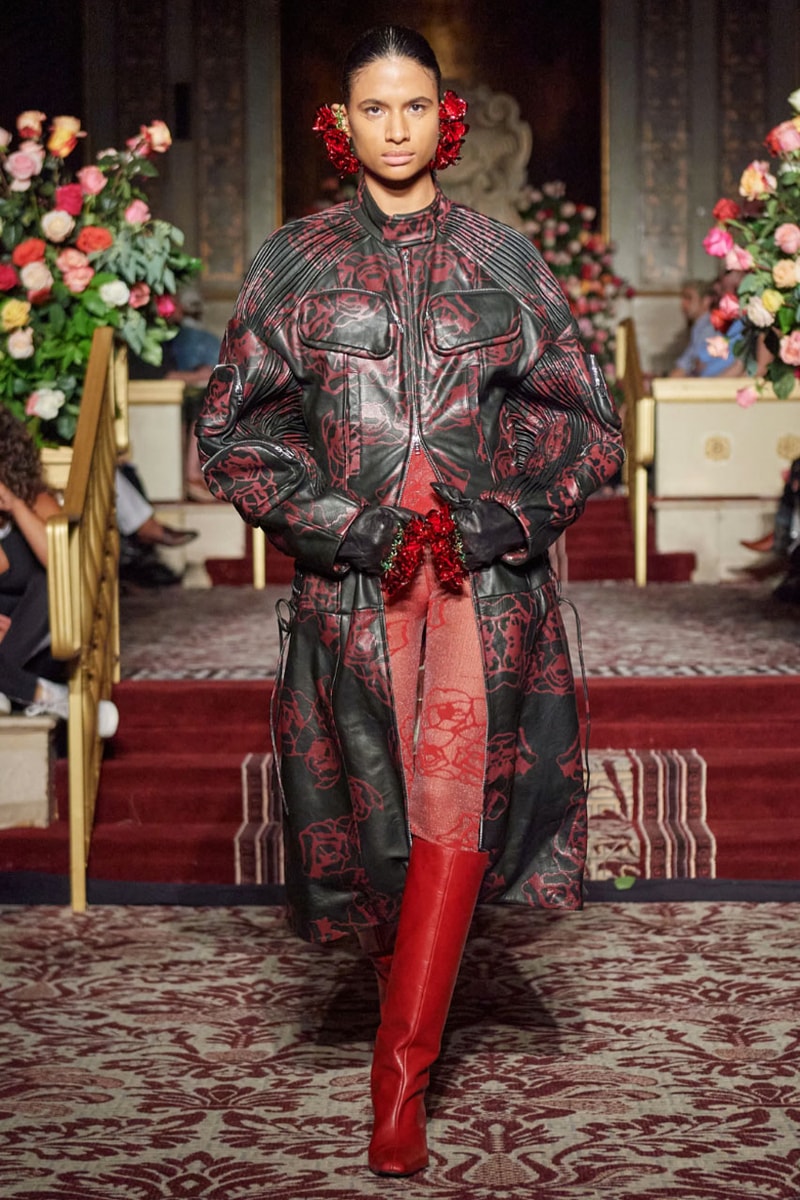 28 of 41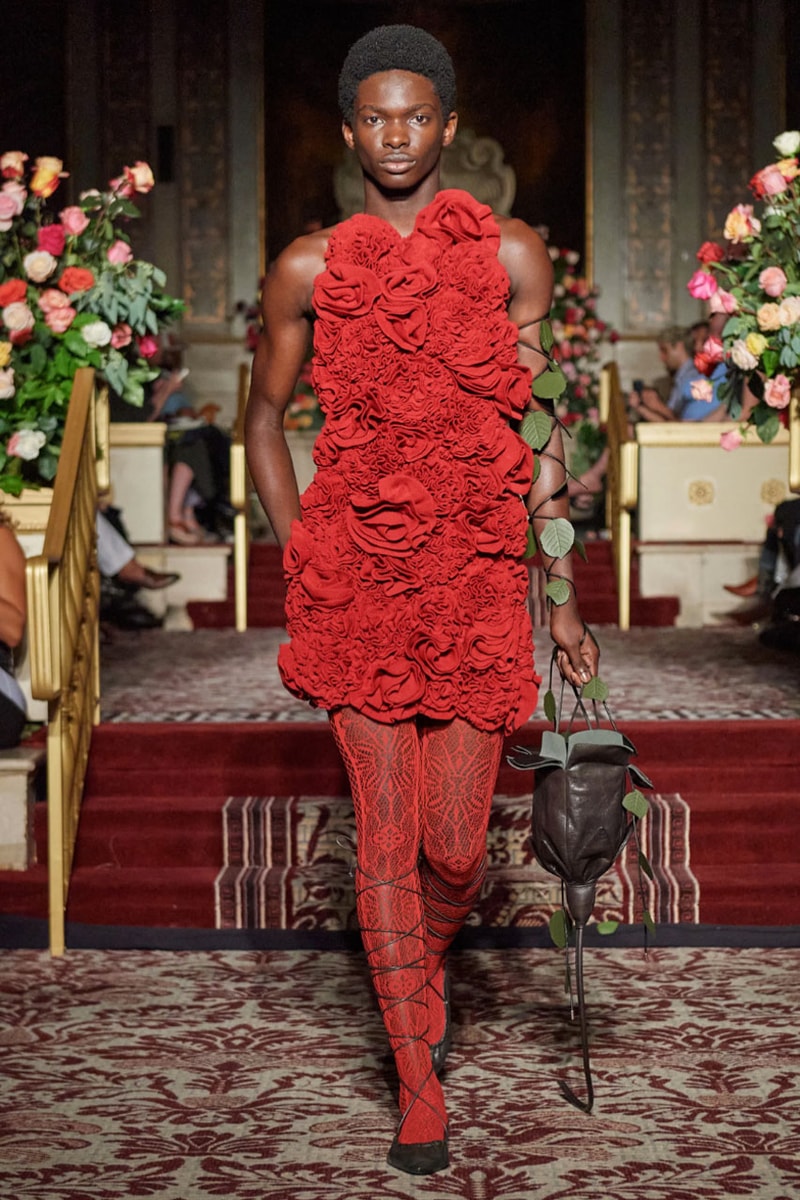 29 of 41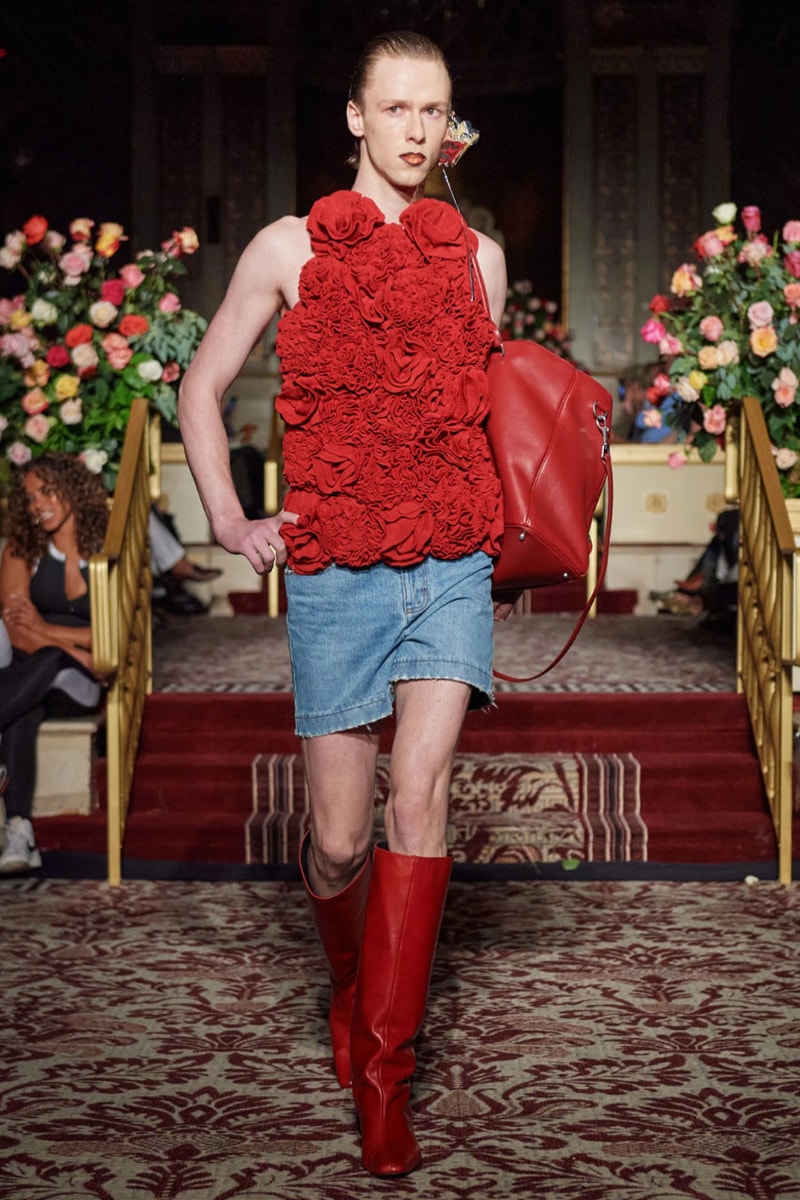 30 of 41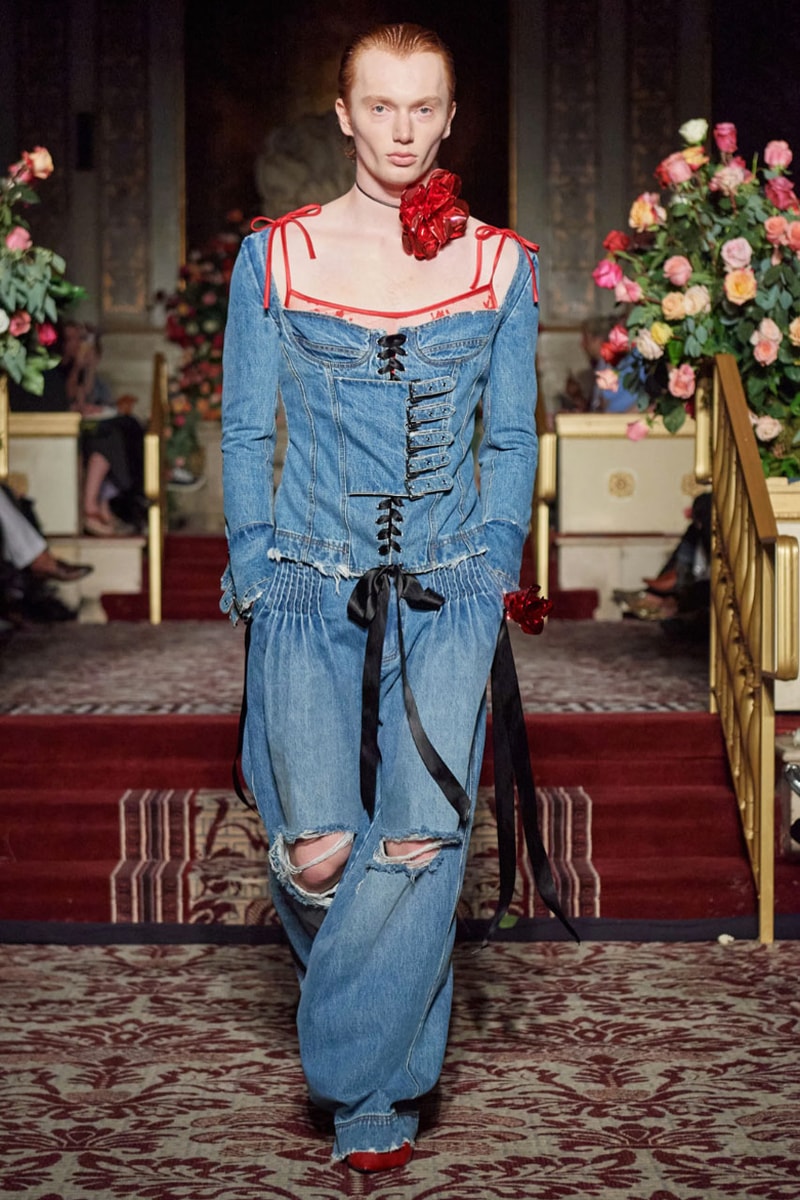 31 of 41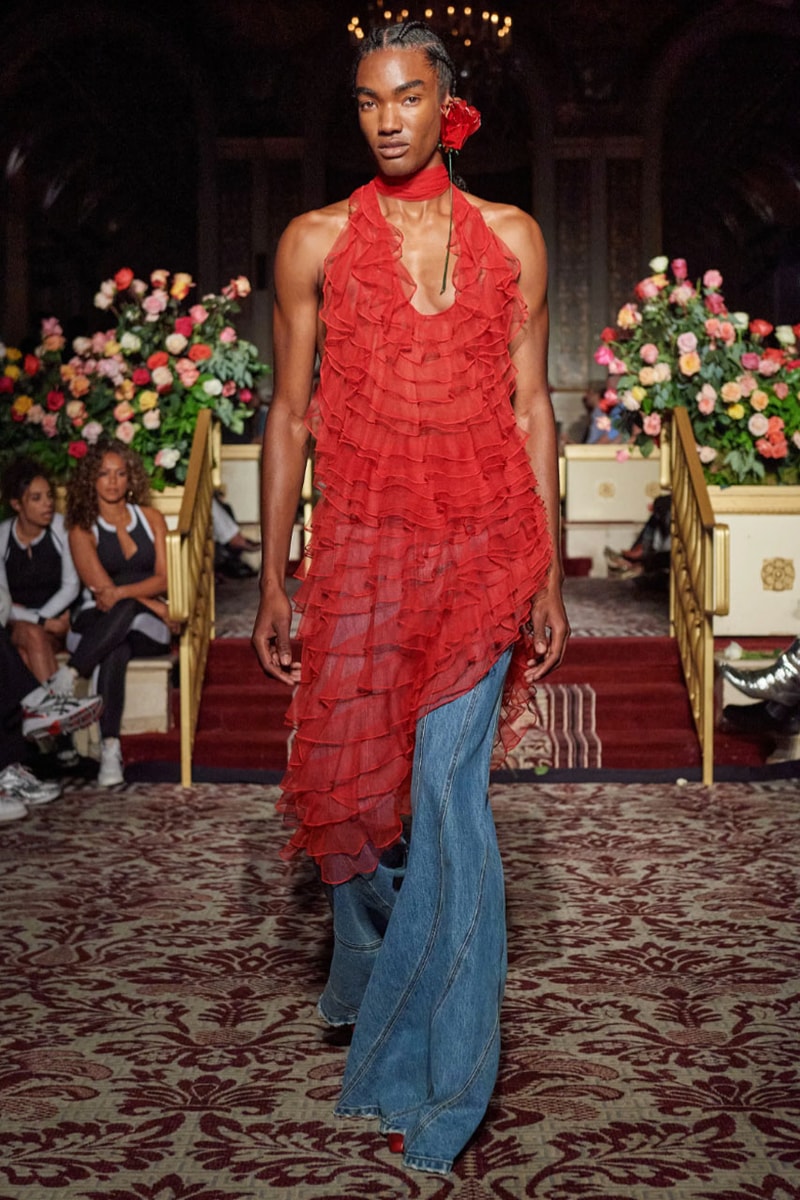 32 of 41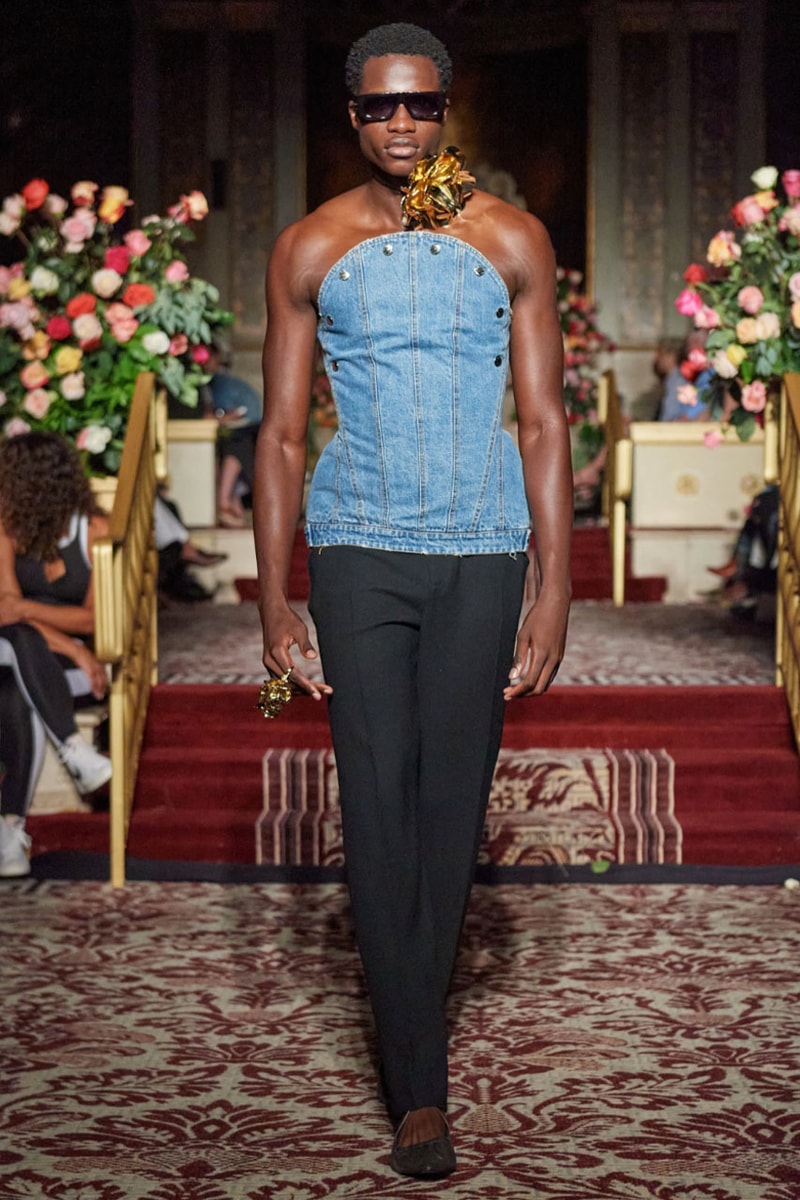 33 of 41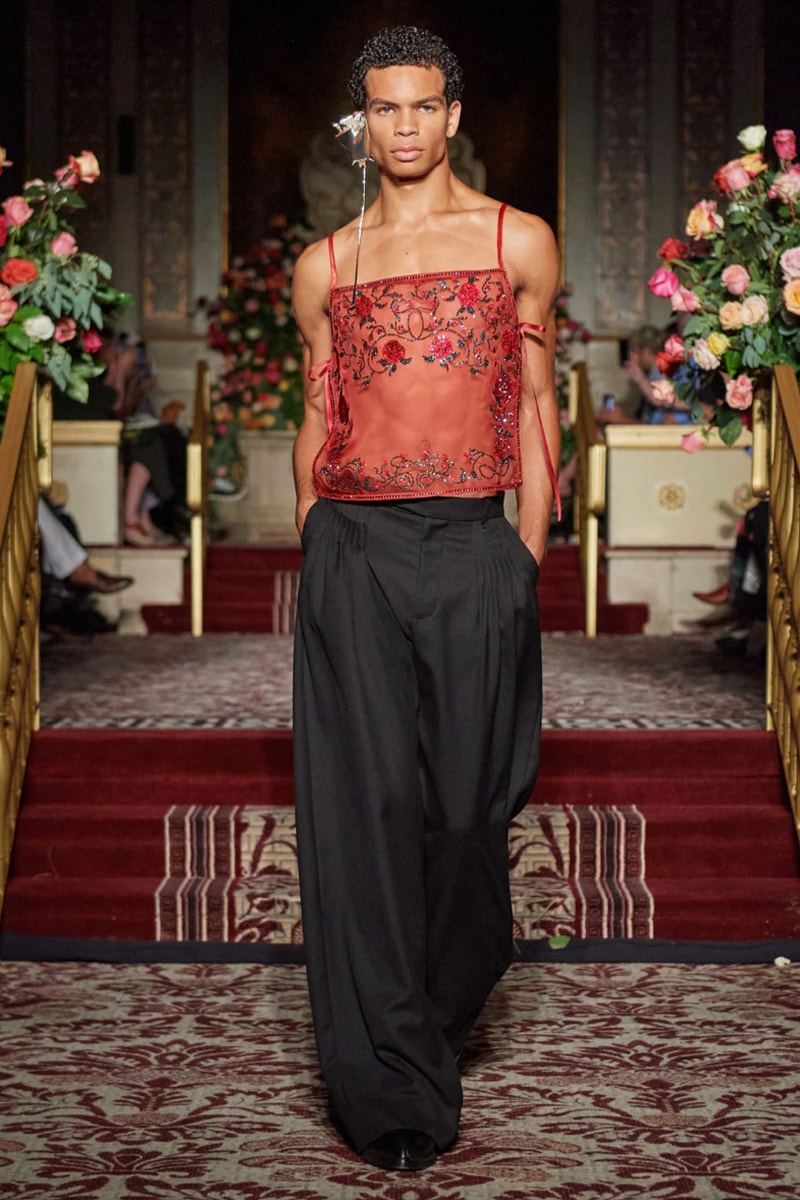 34 of 41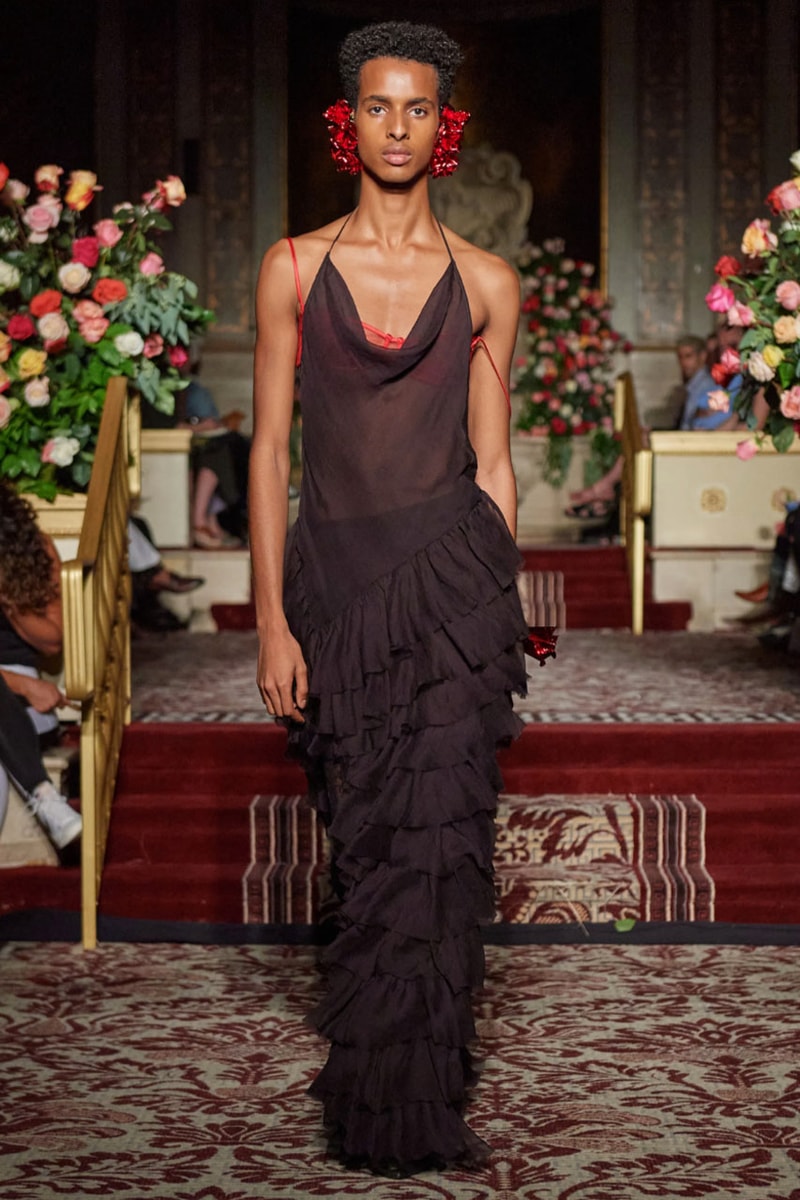 35 of 41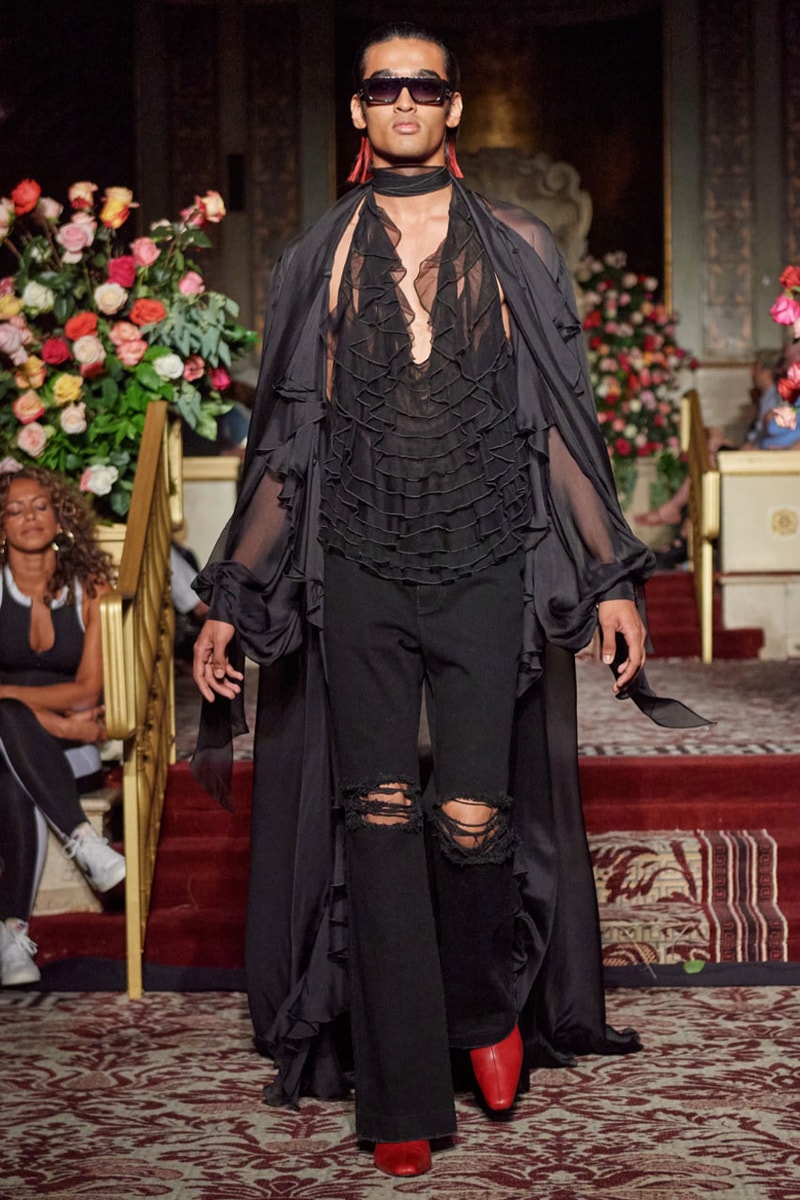 36 of 41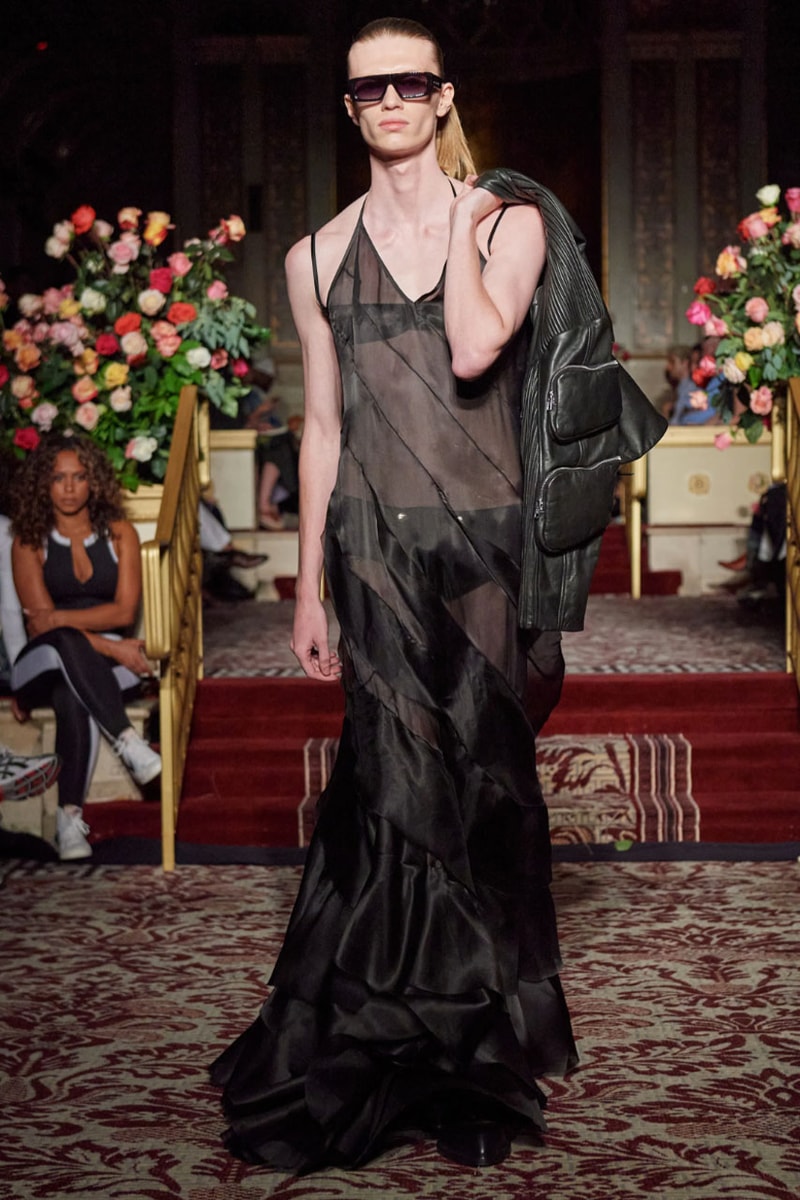 37 of 41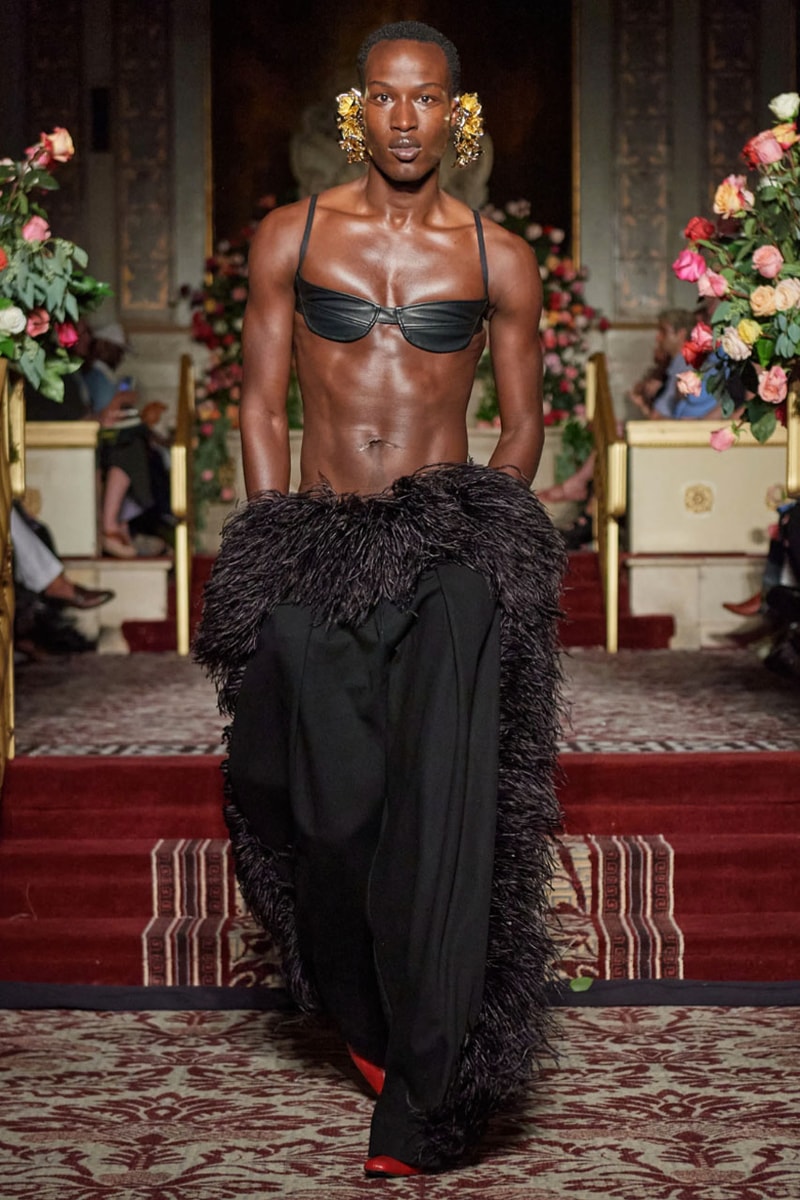 38 of 41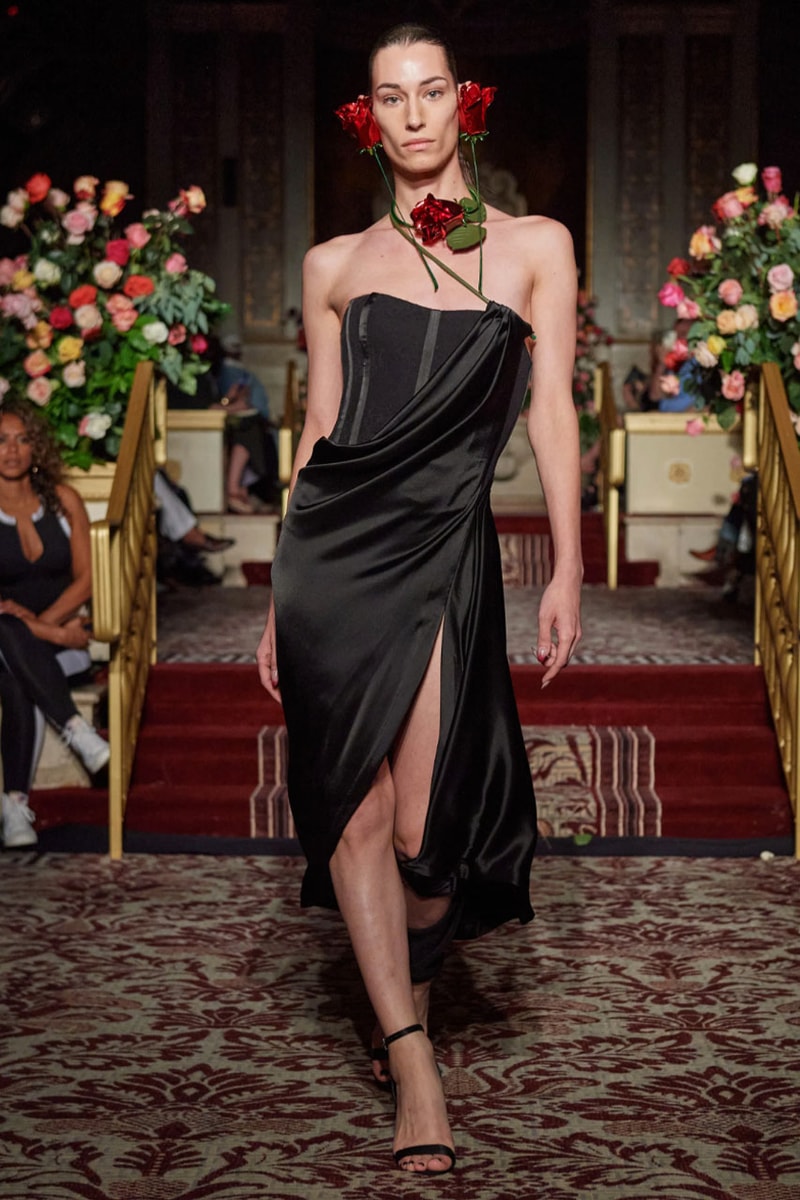 39 of 41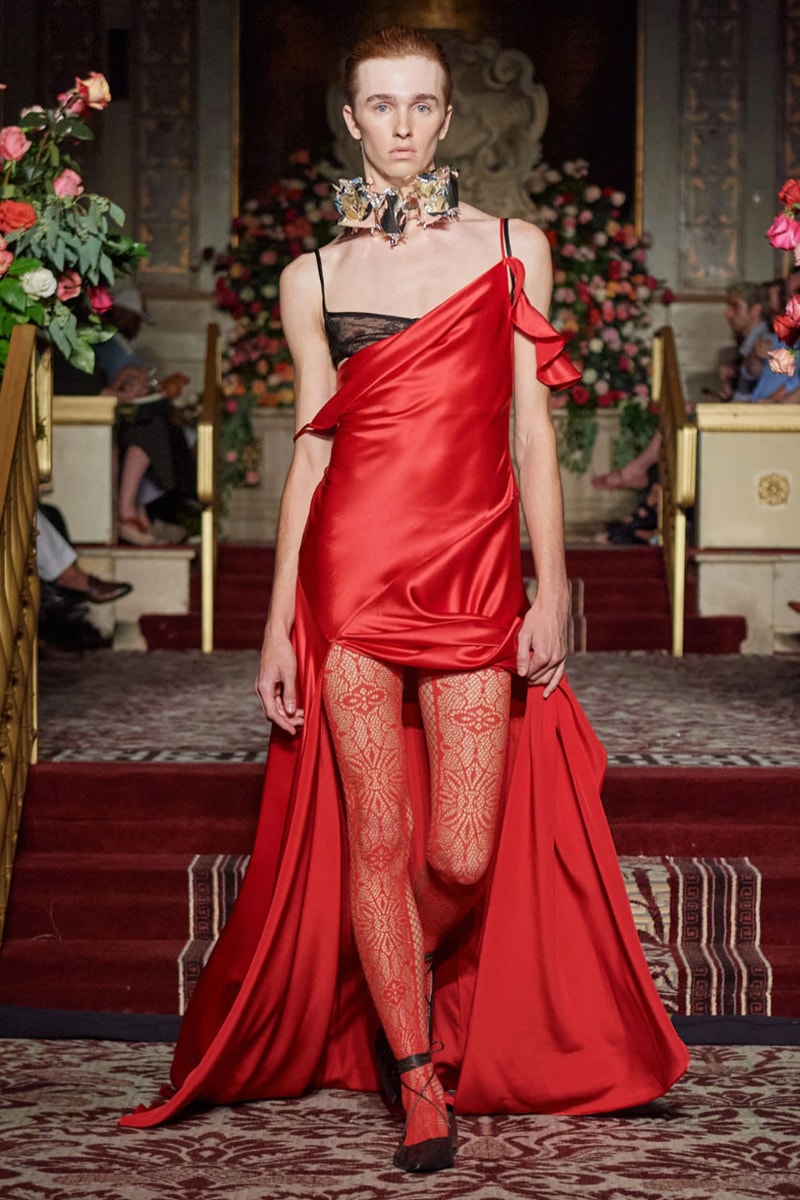 40 of 41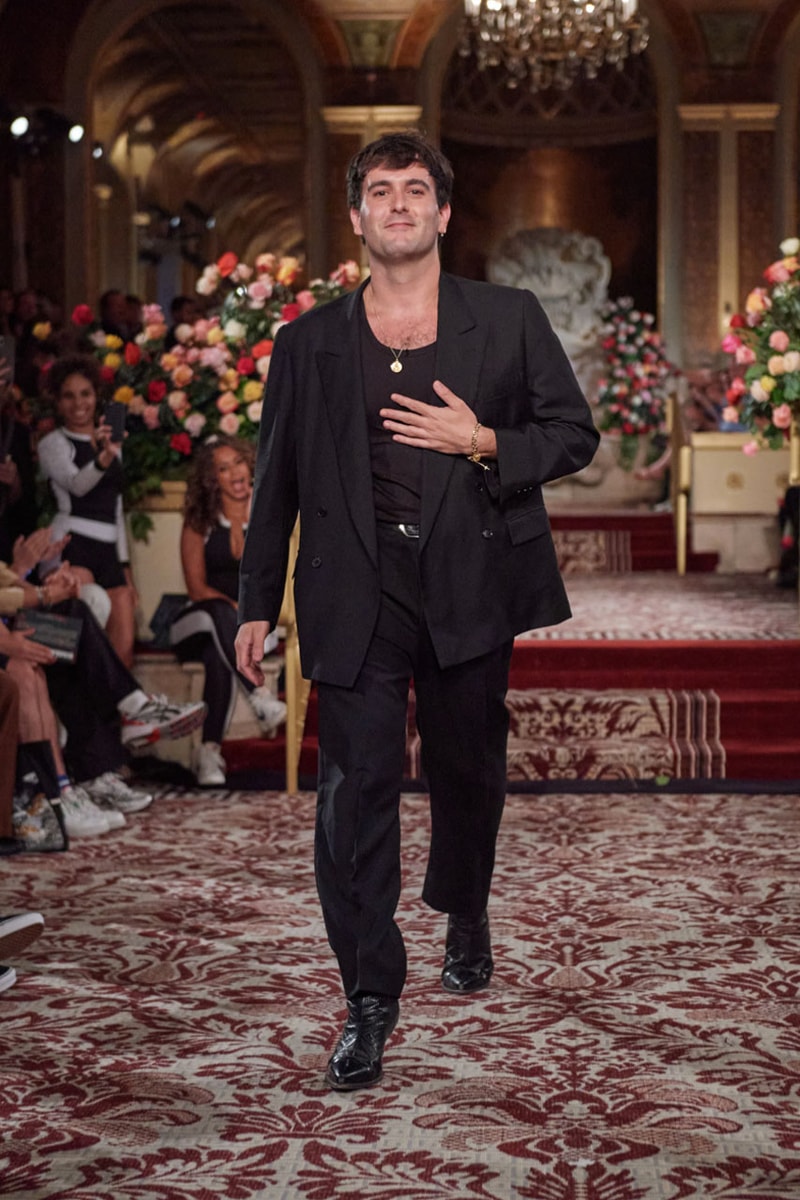 41 of 41
"Humans have two sides," reads Palomo Spain's Spring/Summer 2024 collection notes. "One more animalistic, blinded by carnal desire; and one more romantic, driven by nature and feminine sensuality. The constant battle of both conform each individual's personality." This dichotomy, along with creative director Alejandro Gómez Palomo's usual sartorial subjects of history, Andalusian folklore and youthful pop culture, informed the brand's next-season lineup, titled "Cruising in the Rose Garden."
Inside The Terrace Room at The Plaza Hotel, decadent chandeliers, hanging from the venue's painterly ceiling, lit the floral carpet-turned-runway for Palomo's romantic offering. Making tense eye contact with attendees, models debuted a sea of androgynous creations: the beginning silhouettes included webbed tops, feathered trousers, cropped blazers, tailored shorts, sheer dresses and flower-covered sets — all in crisp white. Lace contrasted denim and leather, as did white's purity with red's sexual prowess down the line. In Palomo's stylistic experimentation, duality was key.
Floral motifs were central to the rose-garden-inspired range. Bags resembled the titular flower, with stems jutting straight to the floor, while light pink fabrics hosted all-over, flower-powered illustrations on collared dresses, flowing pants and corsetry. Further, blossoming knitwear, made in collaboration with the Spanish accessories label Bimba y Lola, embraced "avant-garde femininity" in another love affair.
While observing the final carousel, one word came to mind: provocation. Take Look 24's leather tops, for instance: the fanning creation left its wearer's collarbones unclothed in a manner that was traditionally feminine but macho on the male form. Look 33 similarly articulated this play on stereotypes, with an intricately layered red dress styled over flared jeans. In all, Palomo's designs challenged the more archaic confines of menswear head-on, boldly writing a new constitution for masculine style tropes that looks to welcome all possibilities.
See Palomo Spain's Spring/Summer 2024 collection in the gallery above, and stay tuned to Hypebeast for more New York Fashion Week coverage.