Mark Leckey x Supreme Fall 2023 Collaboration
Featuring imagery from 'Fiorucci Made Me Hardcore,' 'Dream English Kid,' '1964–1999 AD,' and 'GreenScreenRefrigeratorAction.'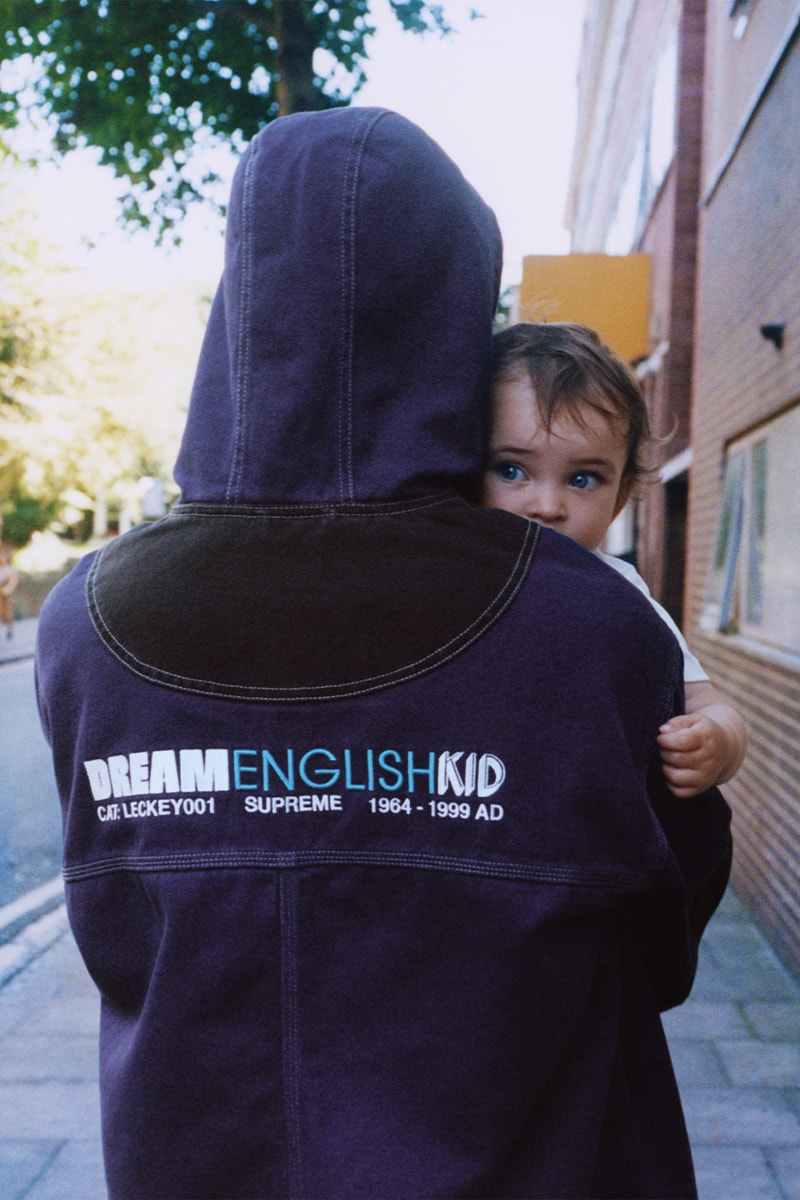 1 of 34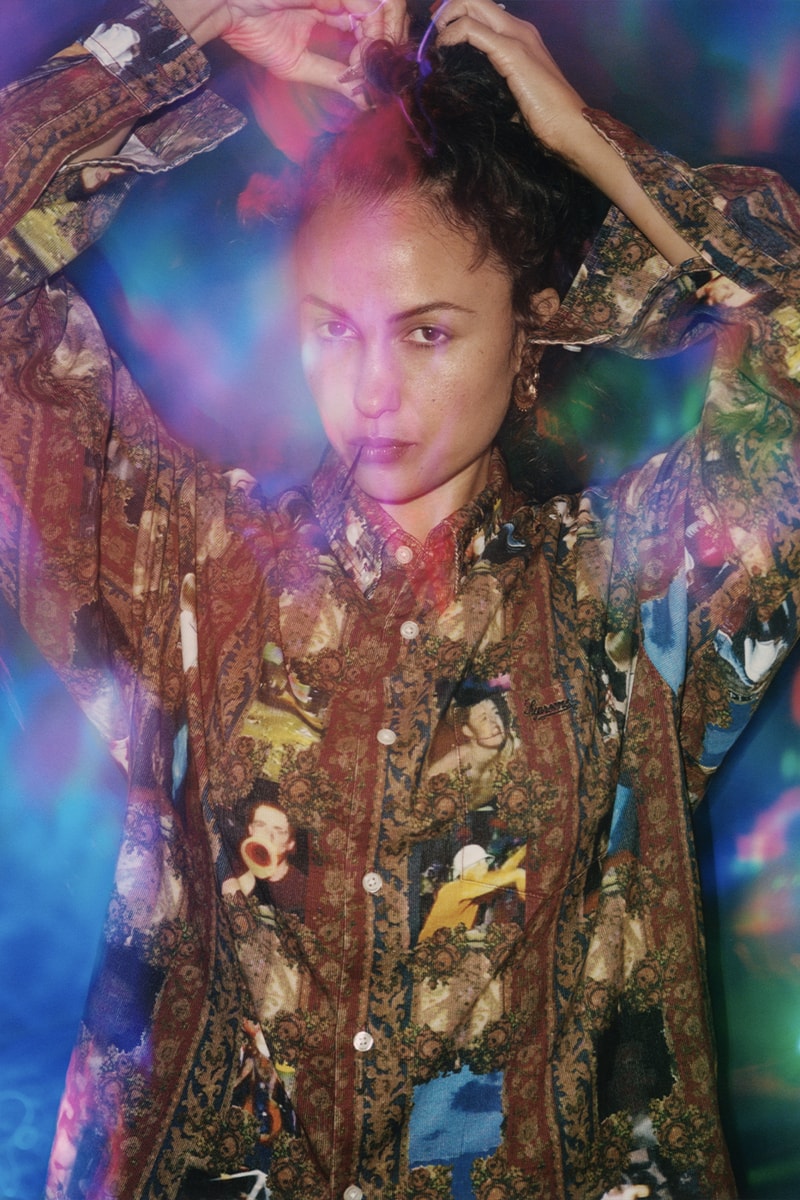 2 of 34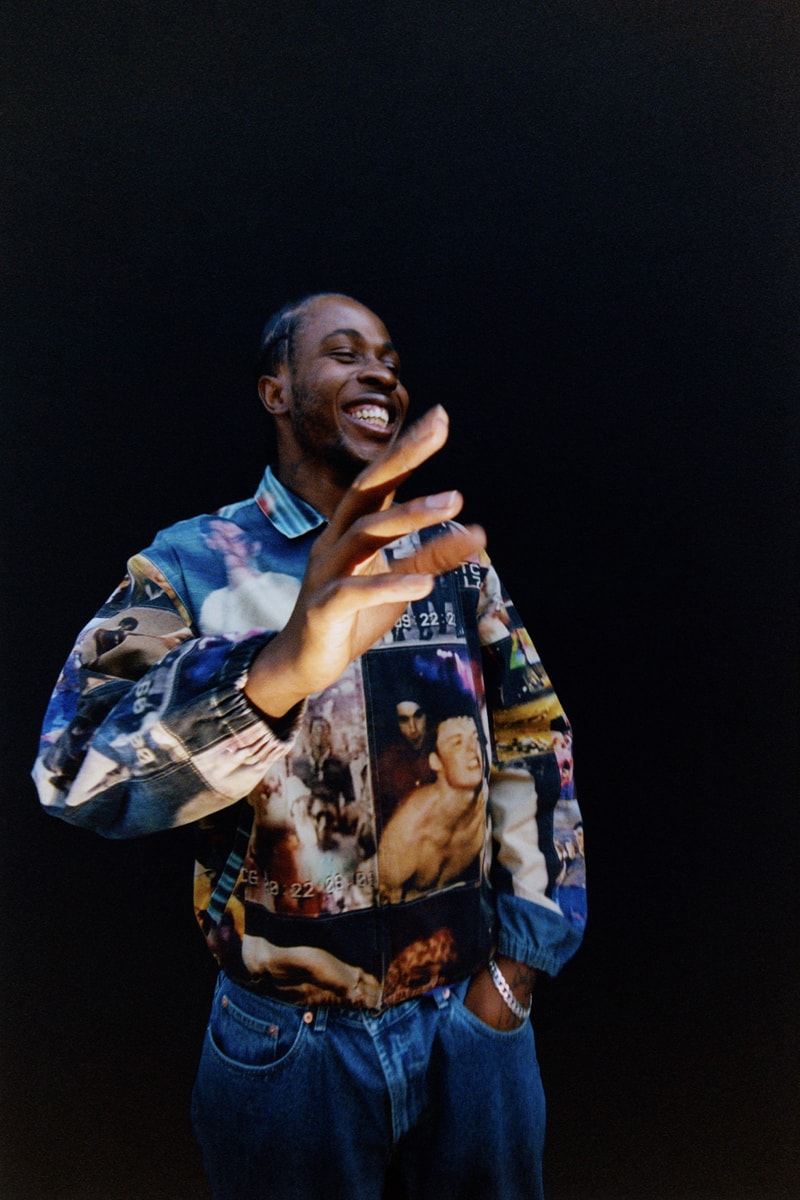 3 of 34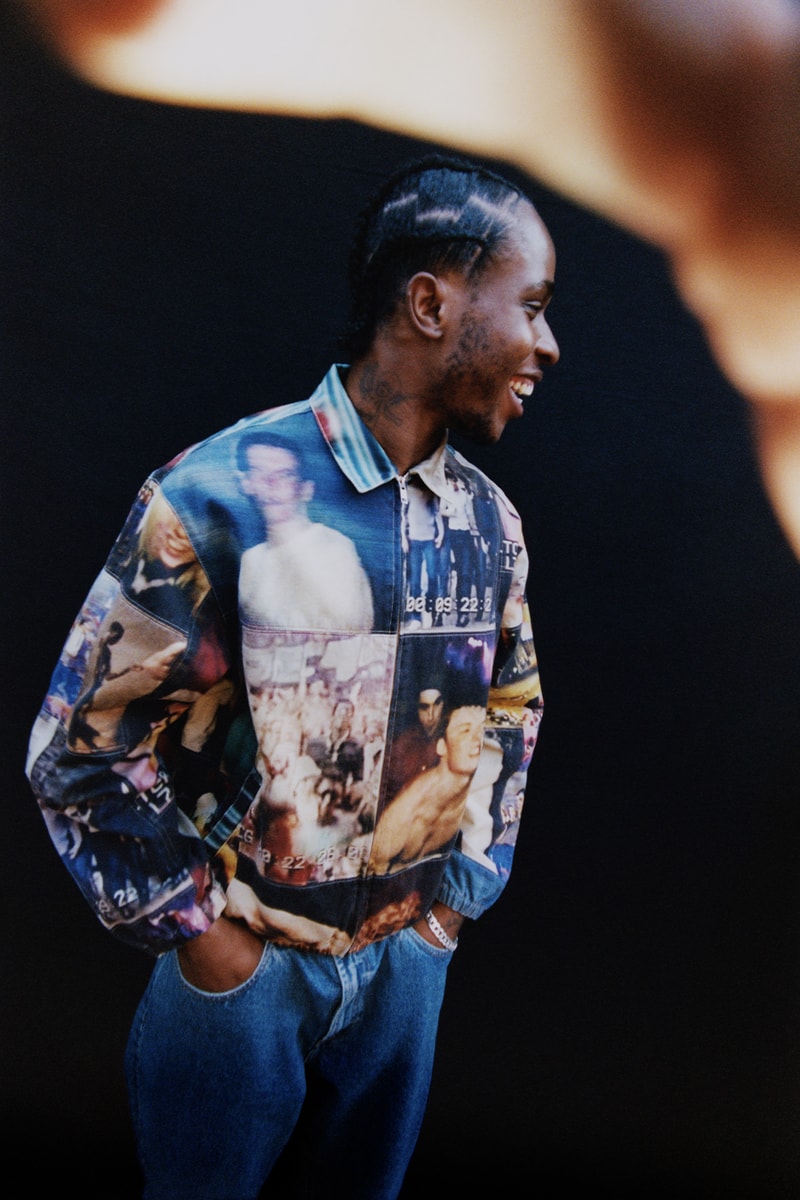 4 of 34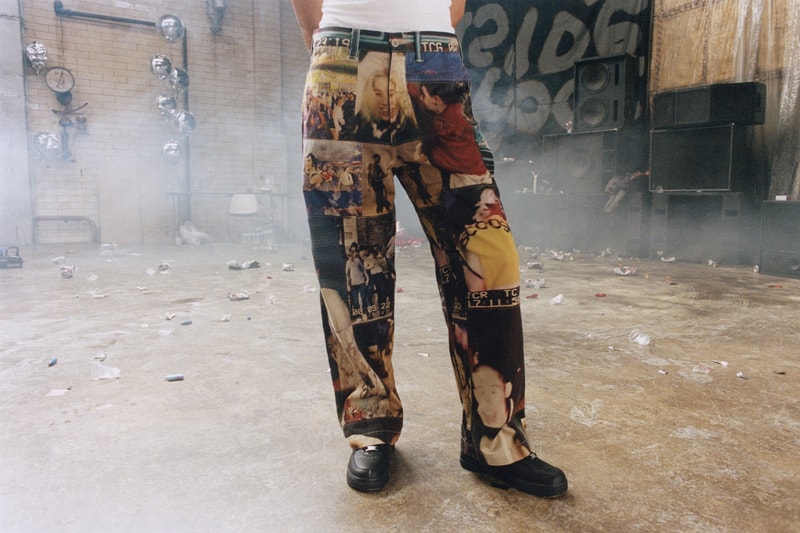 5 of 34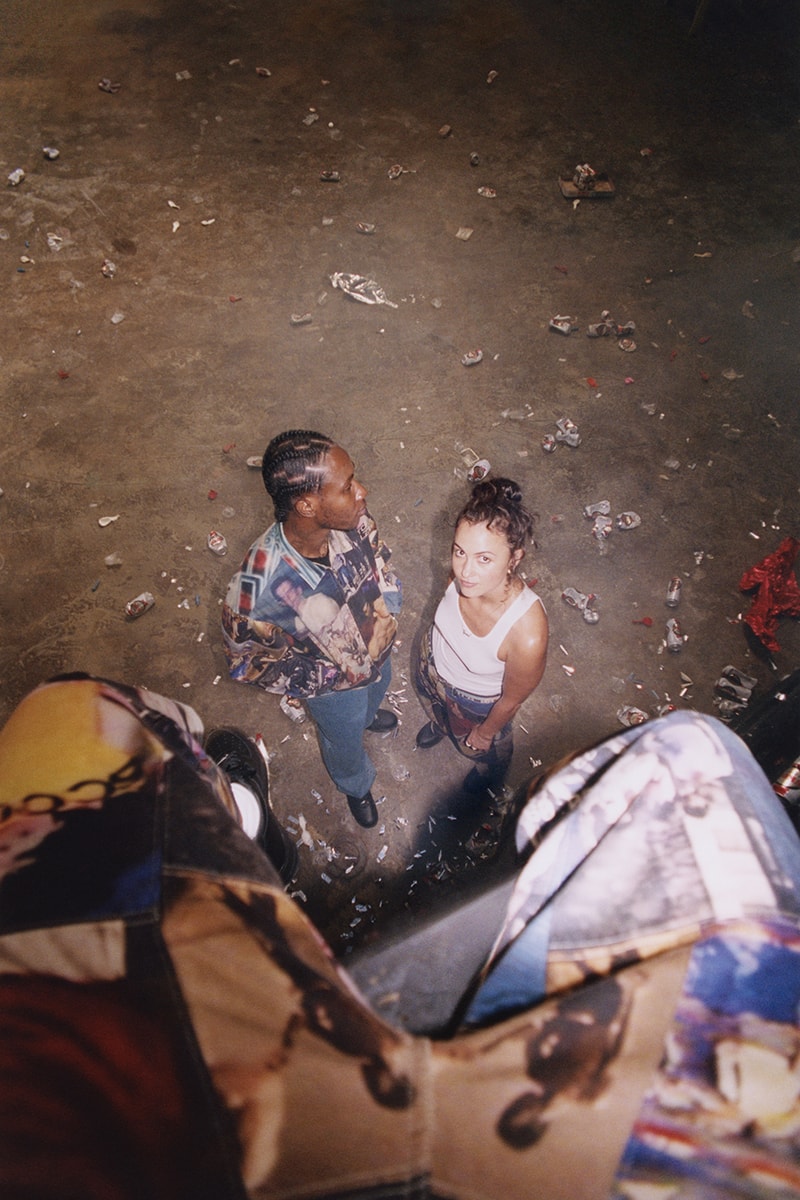 6 of 34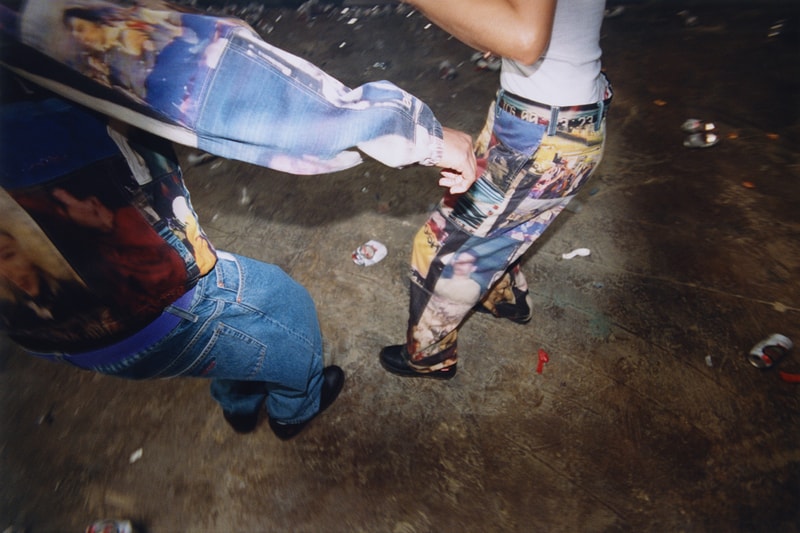 7 of 34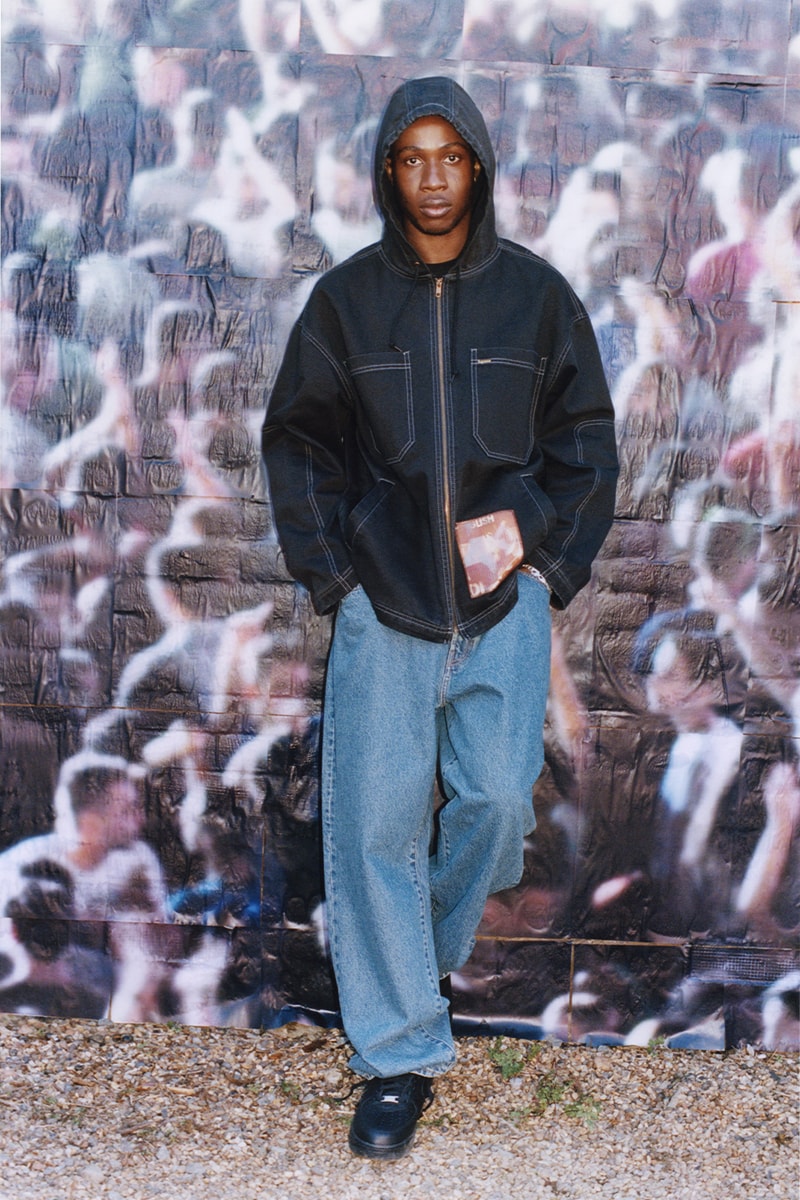 8 of 34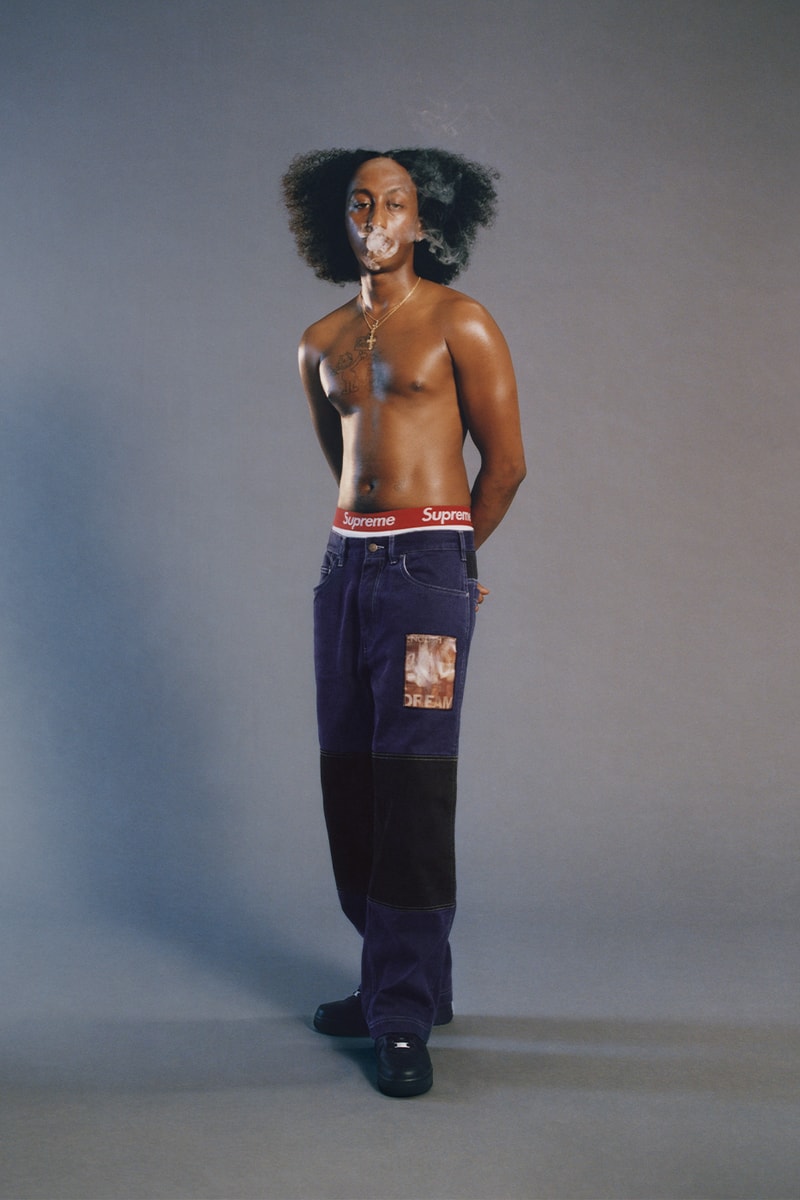 9 of 34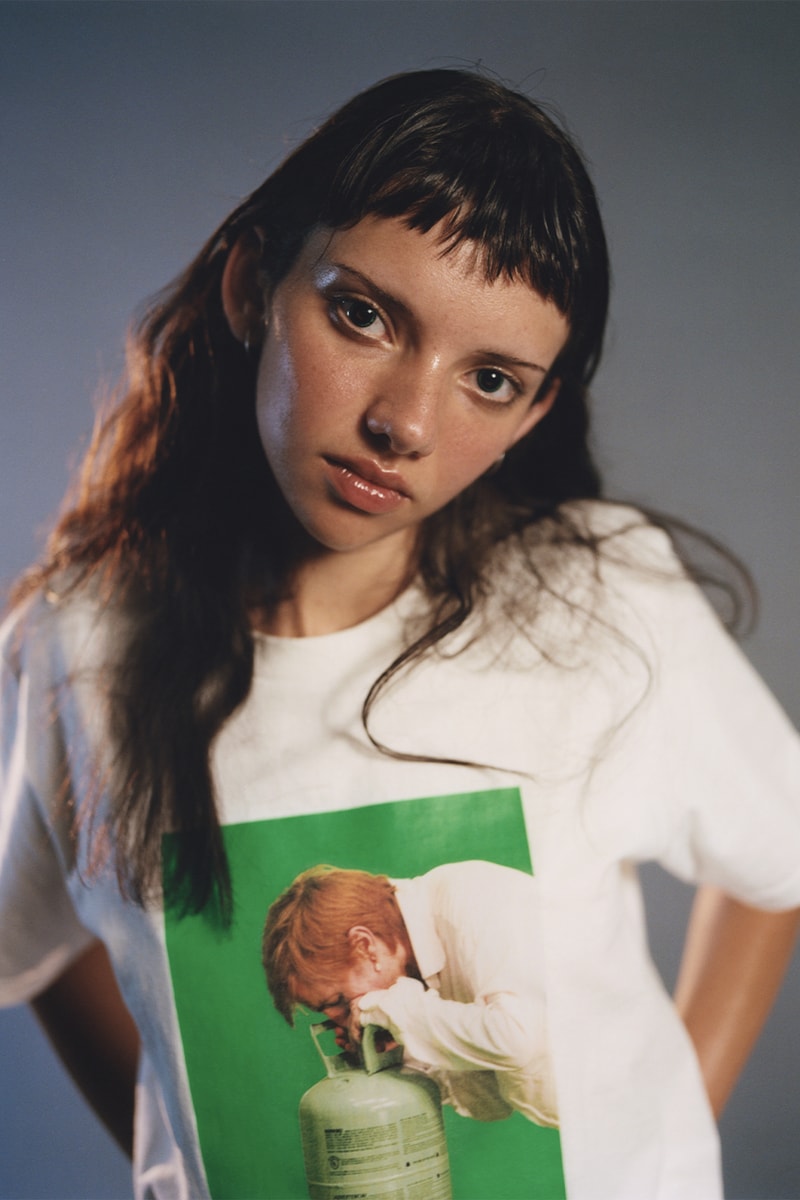 10 of 34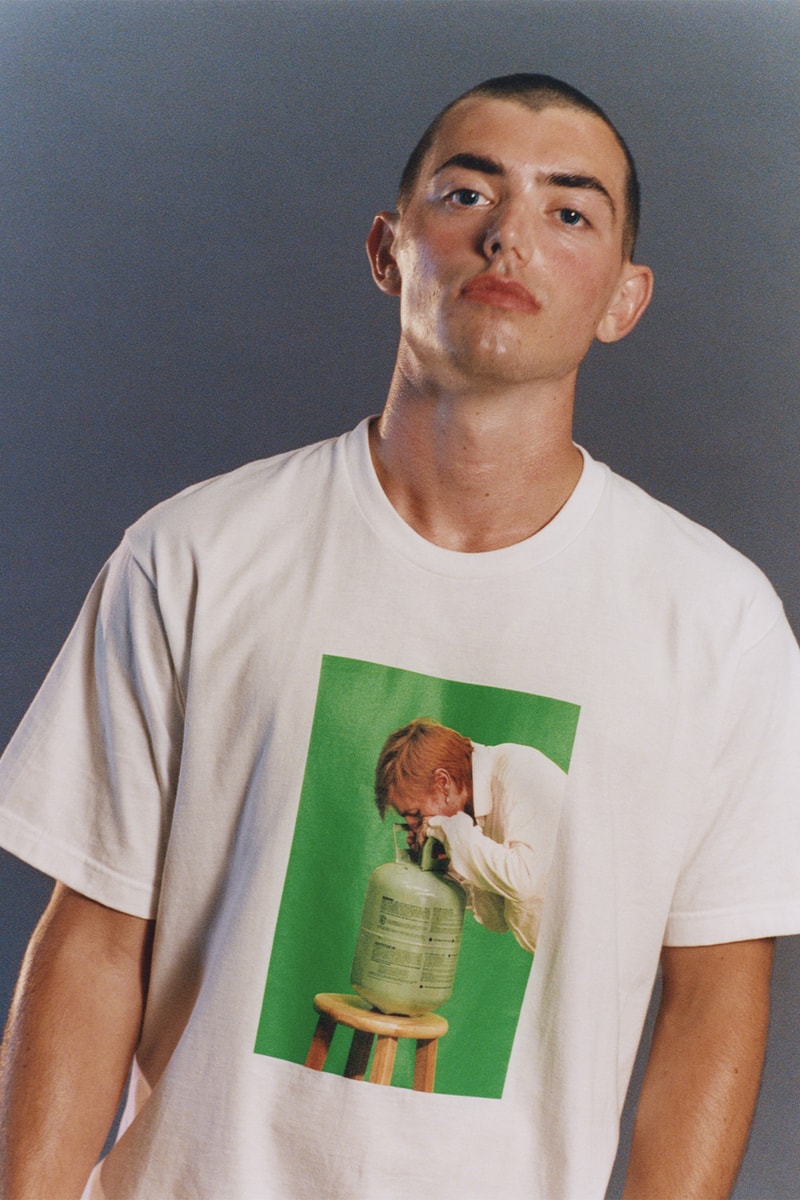 11 of 34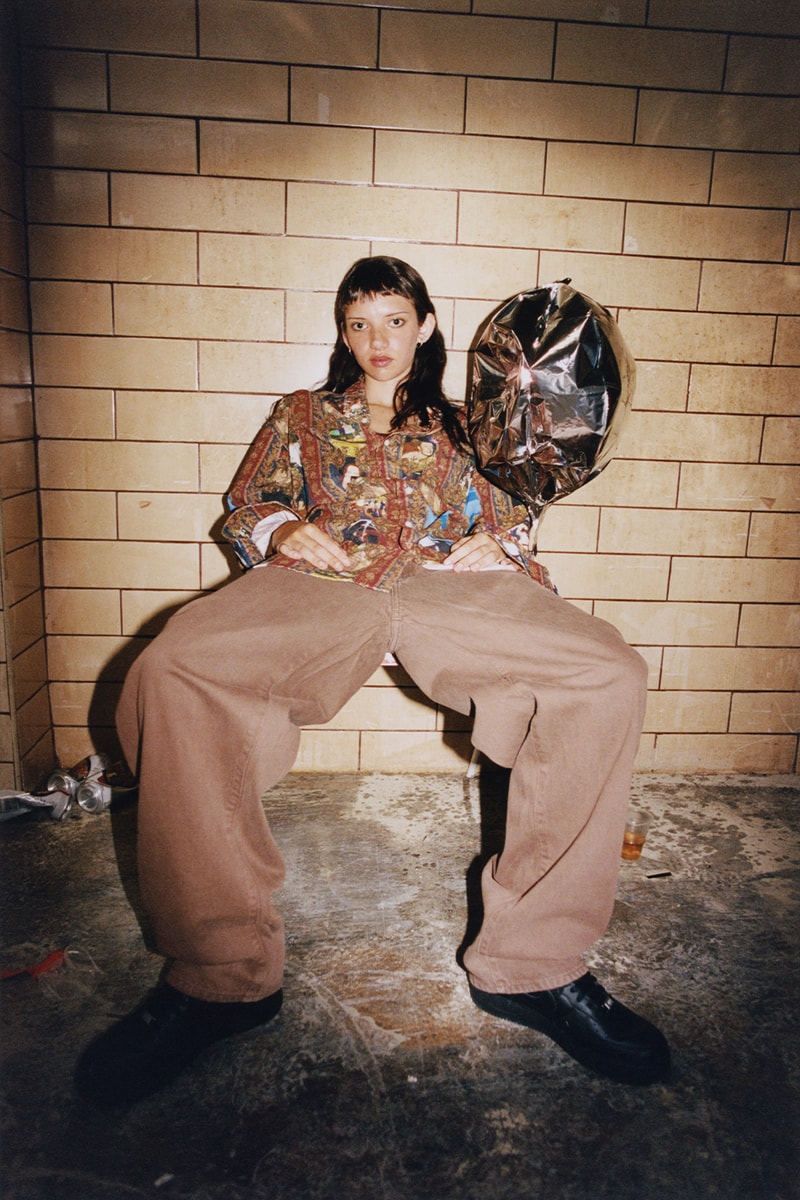 12 of 34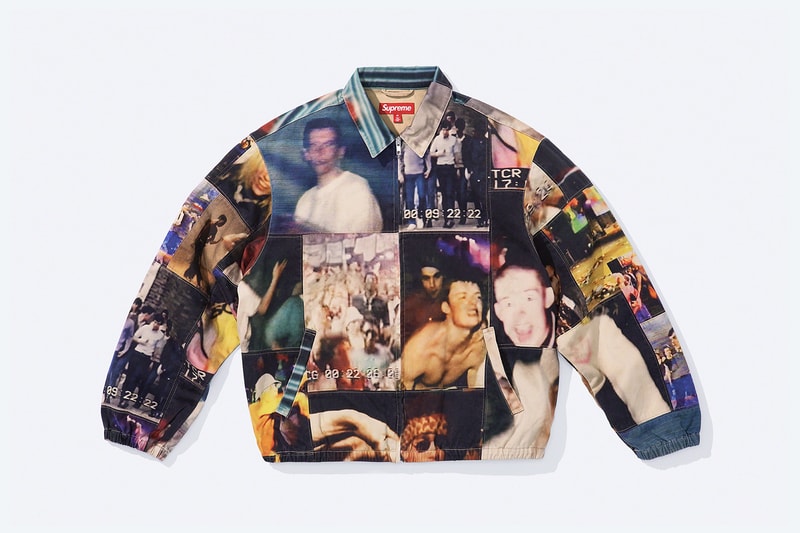 13 of 34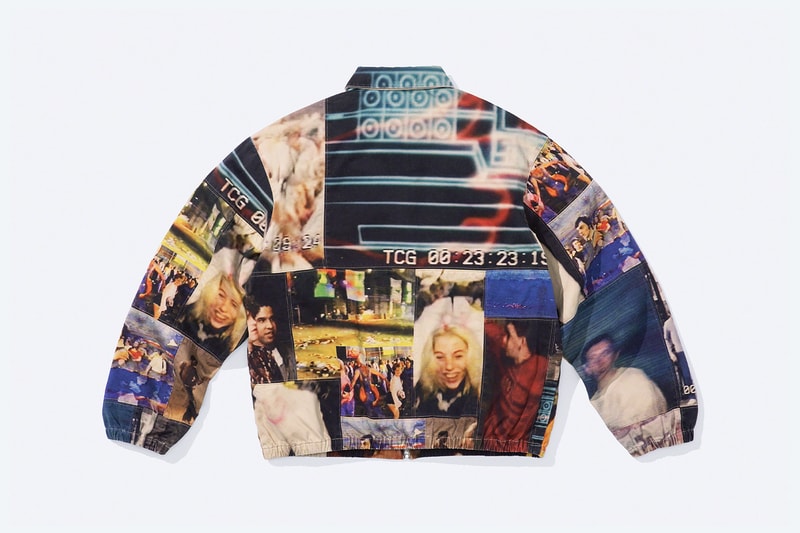 14 of 34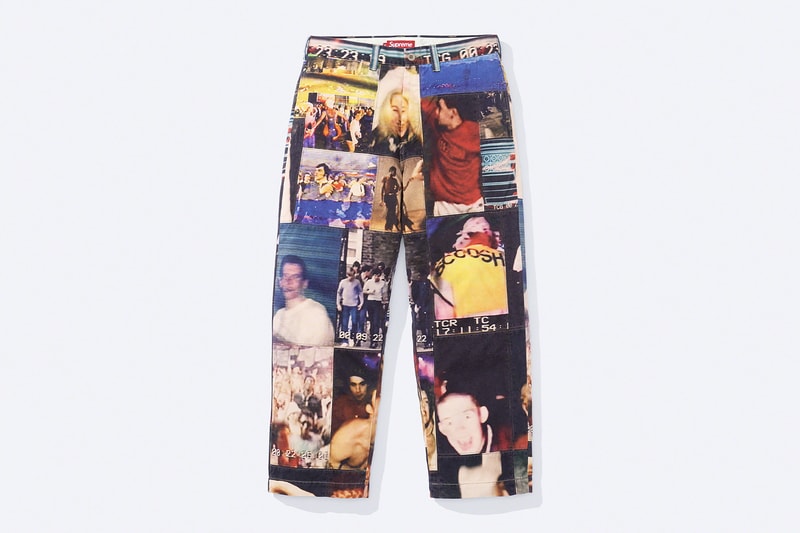 15 of 34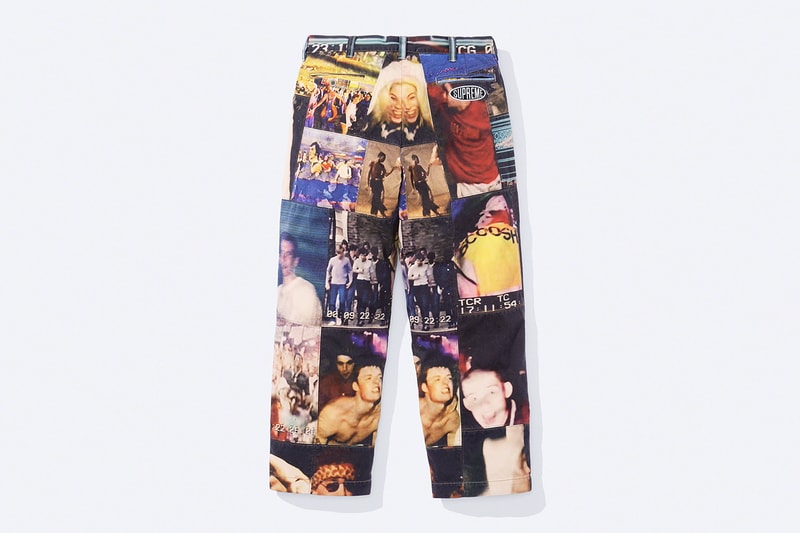 16 of 34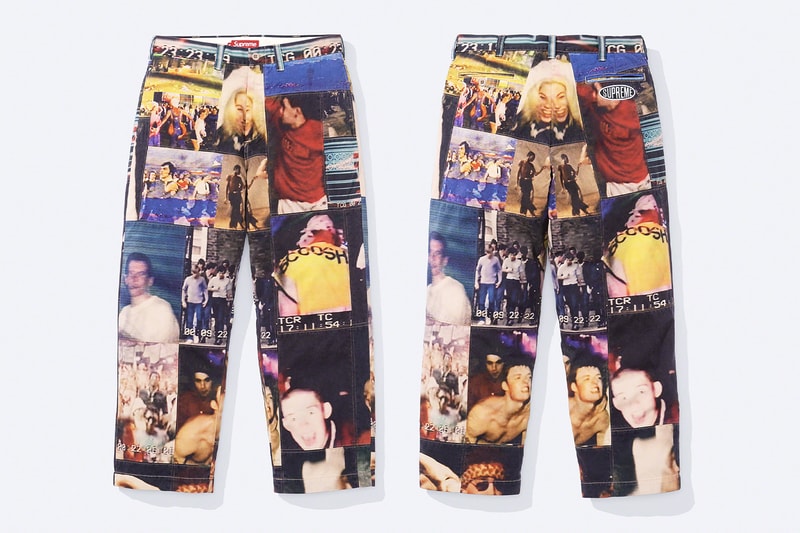 17 of 34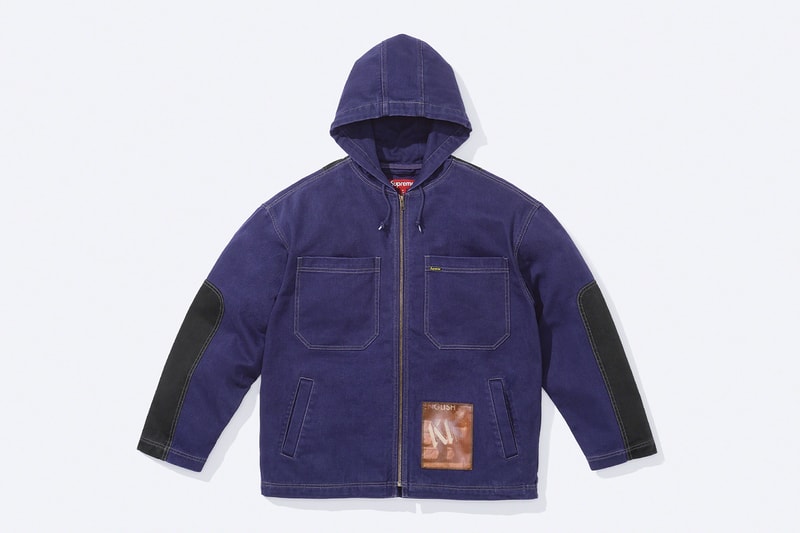 18 of 34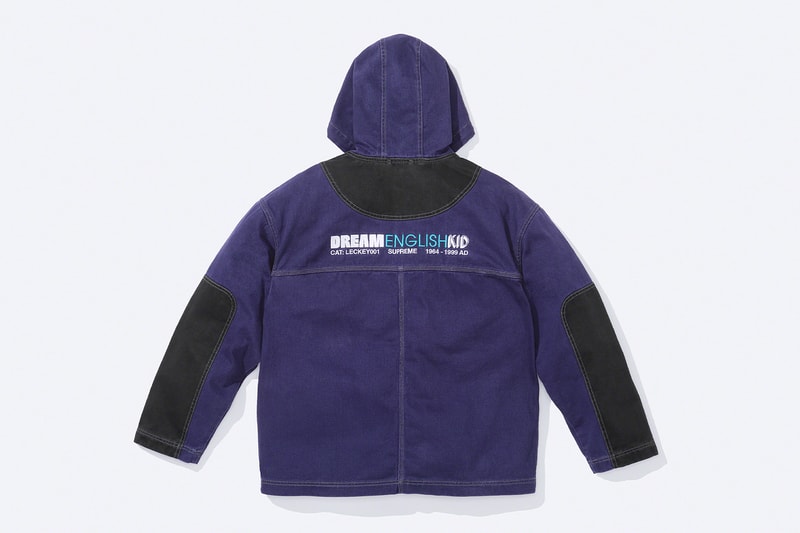 19 of 34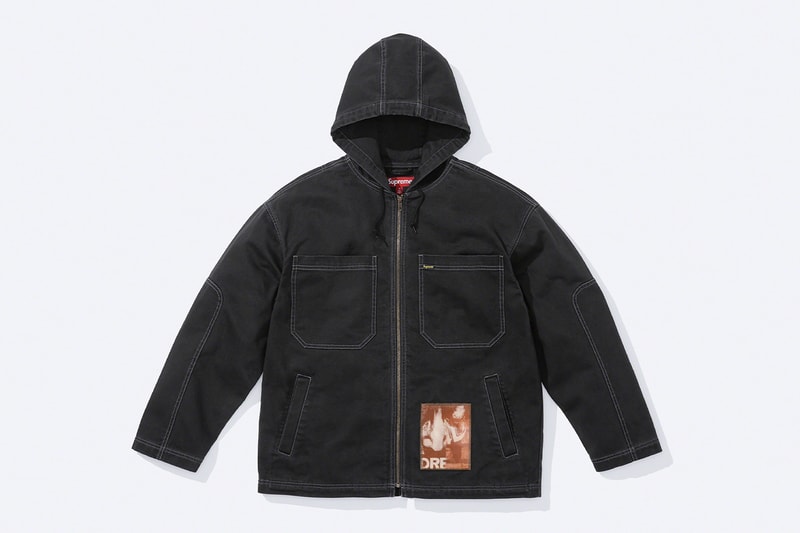 20 of 34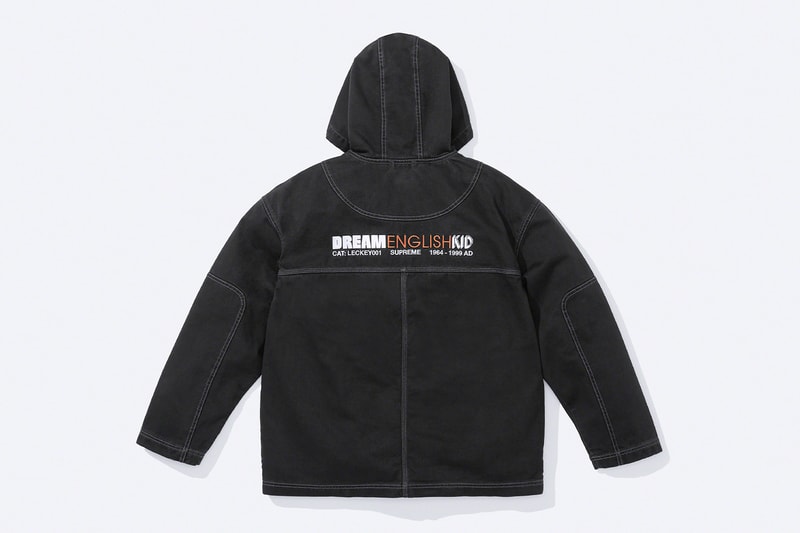 21 of 34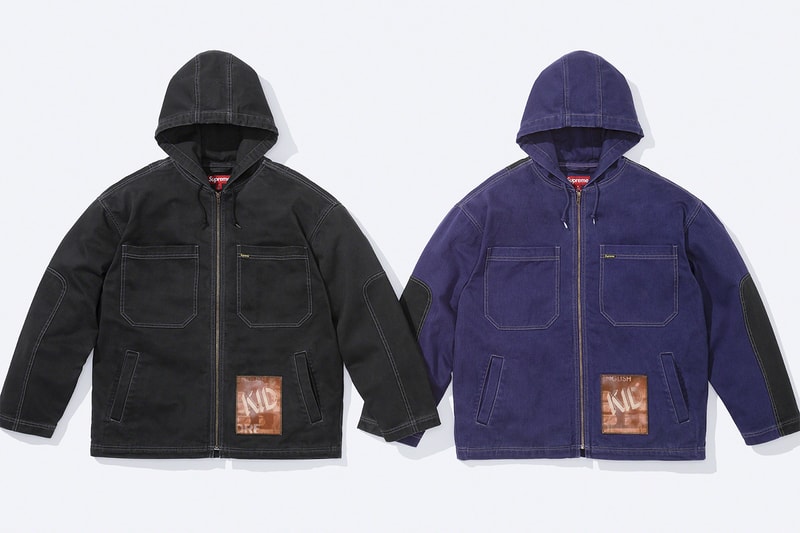 22 of 34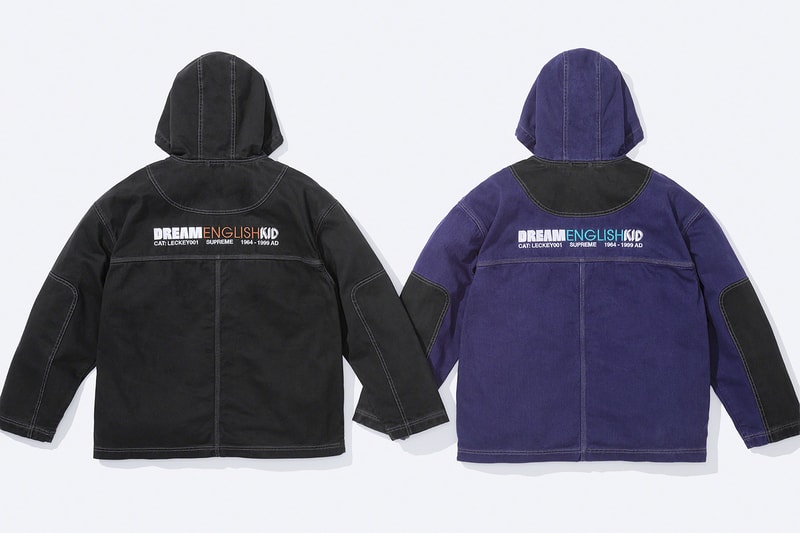 23 of 34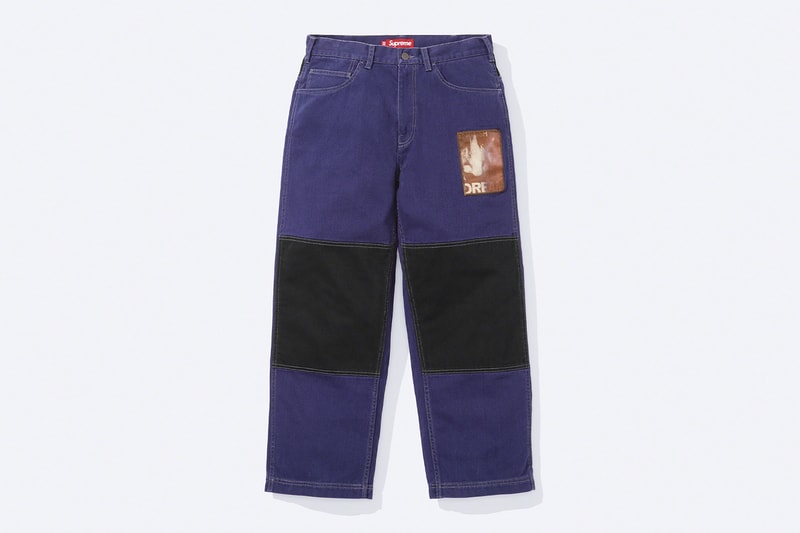 24 of 34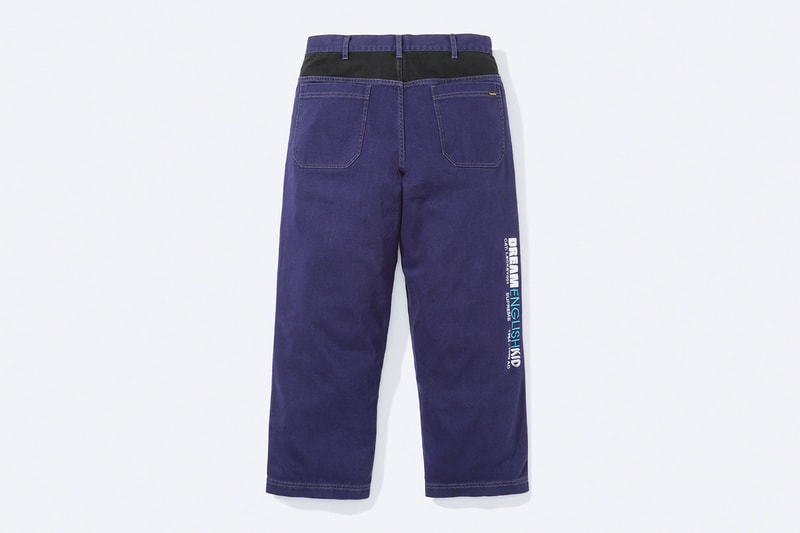 25 of 34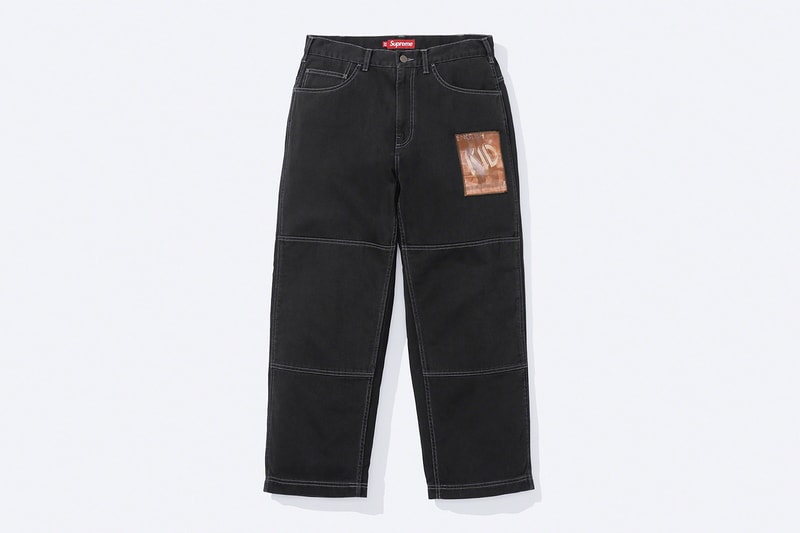 26 of 34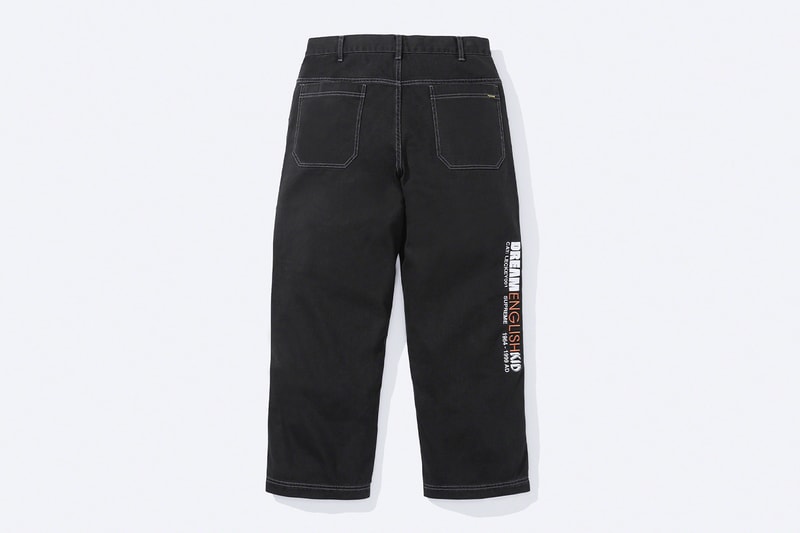 27 of 34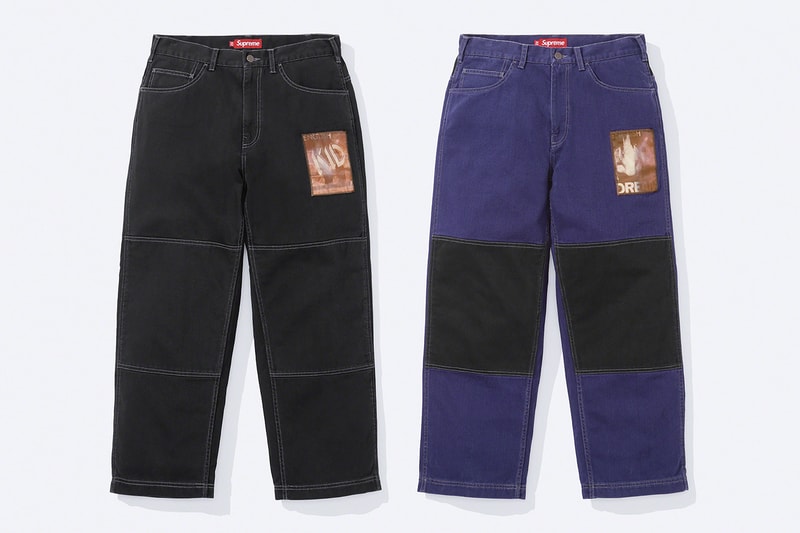 28 of 34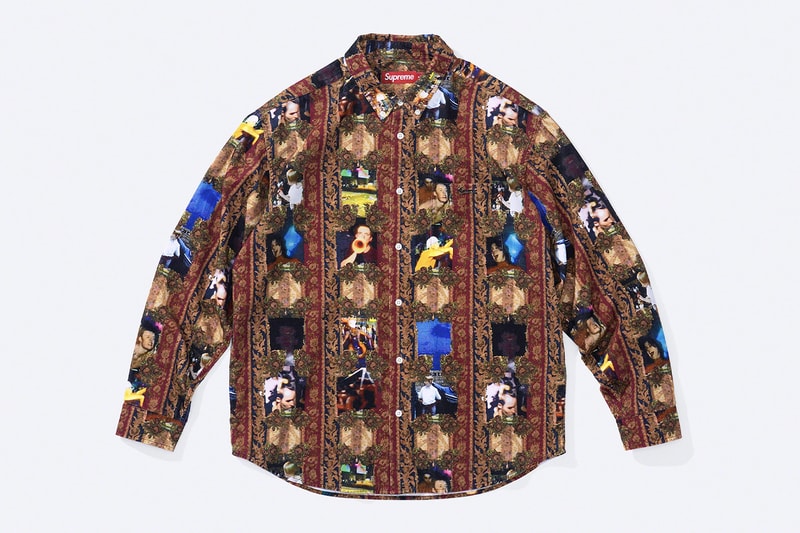 29 of 34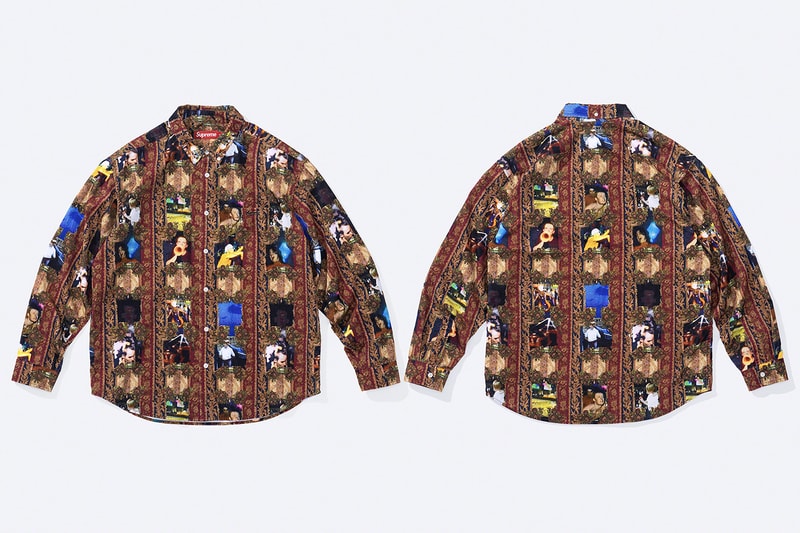 30 of 34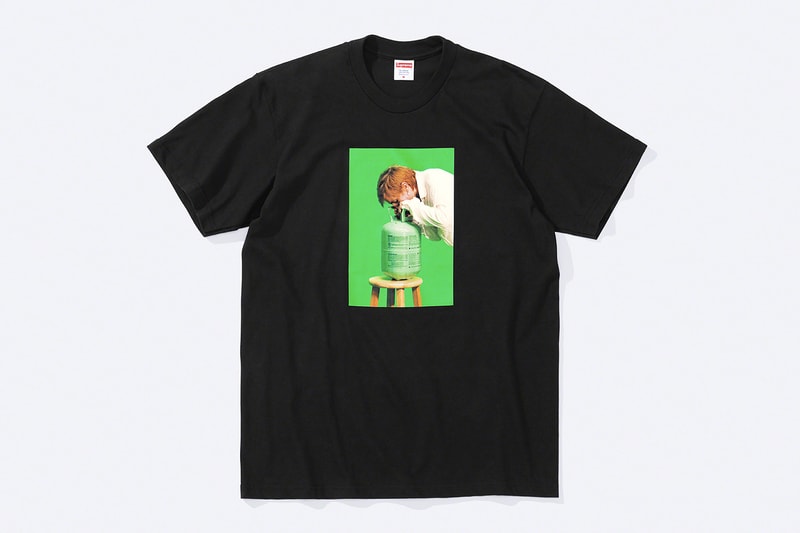 31 of 34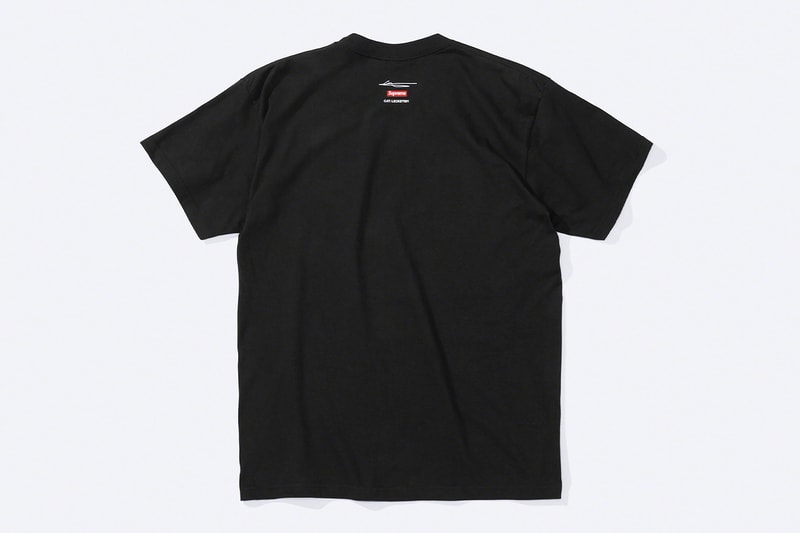 32 of 34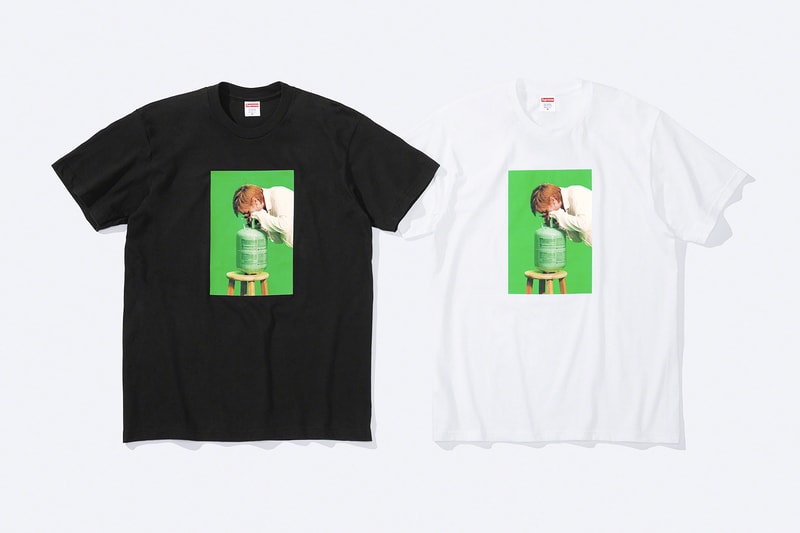 33 of 34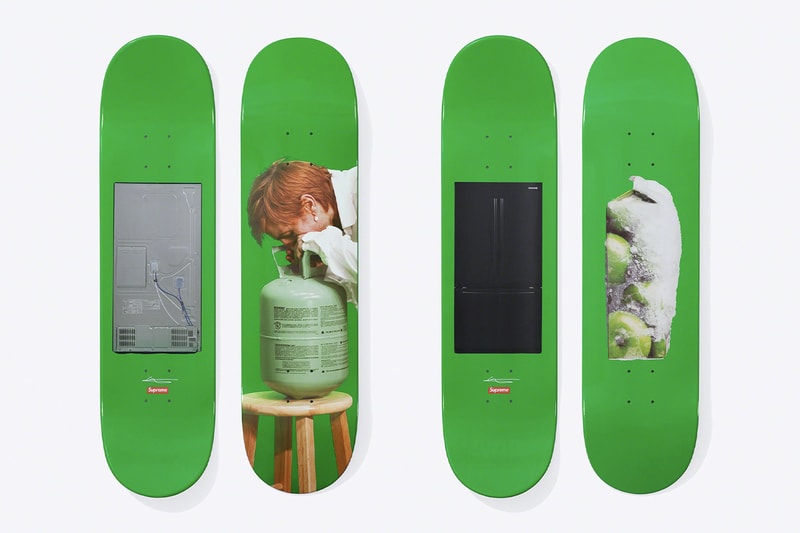 34 of 34
Following its highly-anticipated release with the estate of MF DOOM, Supreme has returned with the latest installment in its Fall 2023 collaboration series. This time around, the New York streetwear imprint has teamed up with Turner Prize-winning British artist Mark Leckey on a special range.
Born in 1964, Mark Leckey was raised on the outskirts of Liverpool, the product of a working-class family. At the age of 15, Leckey left school but later attended art college in New Castle before moving to London in 1997. During his formative teenage years, Leckey came to identify with the Casuals, local factions of young soccer fanatics who sought out designer leisure and sportswear. "It was a kind of dressing up, a disguise," Leckey has said of the Casuals, "a means of using style to transform yourself."
The early work of Mark Leckey centered around an understanding of the power of image and shared experience. His artistic practice incorporates video, sculpture, sound, installation, and performance in an exploration of British culture through a distinctly emotional framework. His artworks have examined the relationships between youth, class, public space, popular media, and technology while considering the impacts of nostalgia and memory, both personal and collective.
In 1999, Leckey released Fiorucci Made Me Hardcore, his seminal video essay that compiles found footage chronicling British dance movements from the 1970s to 1990s. The collage offers a look at discos, raves, and the emergent Northern soul scene set to an abstract, almost melancholic soundtrack. Leckey noted that the title of the video essay is "something as trite and throwaway and exploitative as a jeans manufacturer can be taken by a group of people and made into something totemic, and powerful, and life-affirming."
The Mark Leckey x Supreme Fall 2023 collaboration features images from the works Fiorucci Made Me Hardcore, Dream English Kid, 1964–1999 AD, and GreenScreenRefrigeratorAction. The evocative imagery is emblazoned on a collection comprised of two Jackets, a Long Sleeve Shirt, two Pants, a T-Shirt, and a Skateboard.
The Mark Leckey x Supreme Fall 2023 collaboration will see a global release via the streetwear imprint September 14, 11 a.m. EDT in the United States and September 16, 11 a.m. JST in Japan and Seoul.
For more contemporary fashion, HOMME BOY returns with V3 of its "T9" collection.