MF DOOM x Supreme Fall 2023 Collaboration
Celebrating the late enigmatic artist.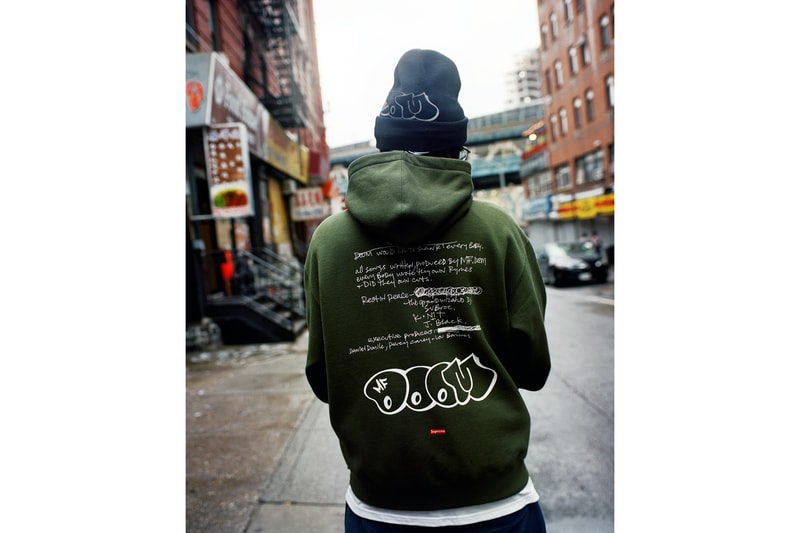 1 of 15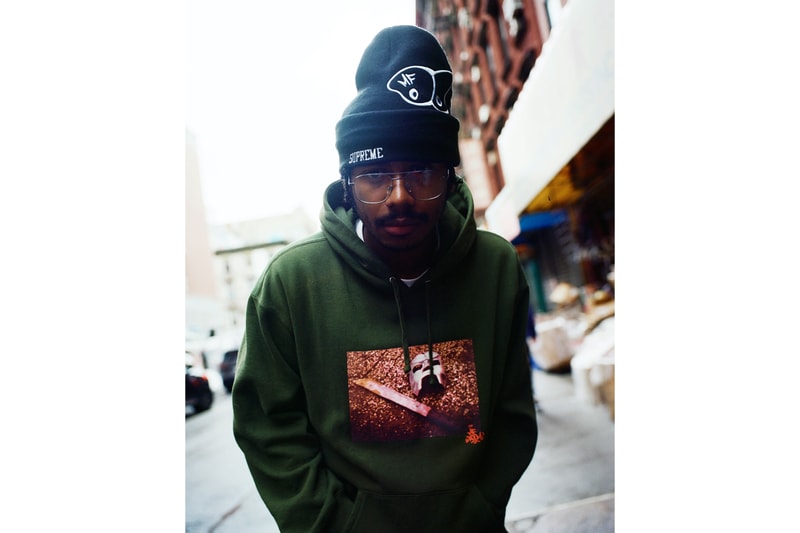 2 of 15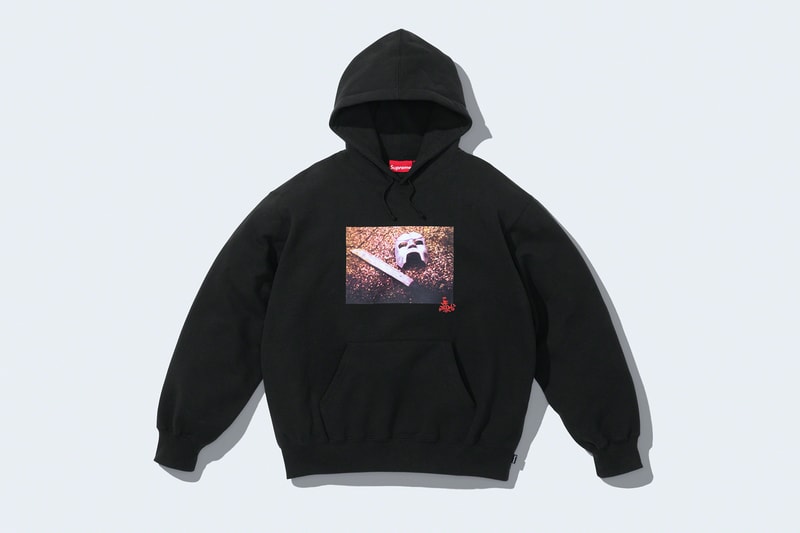 3 of 15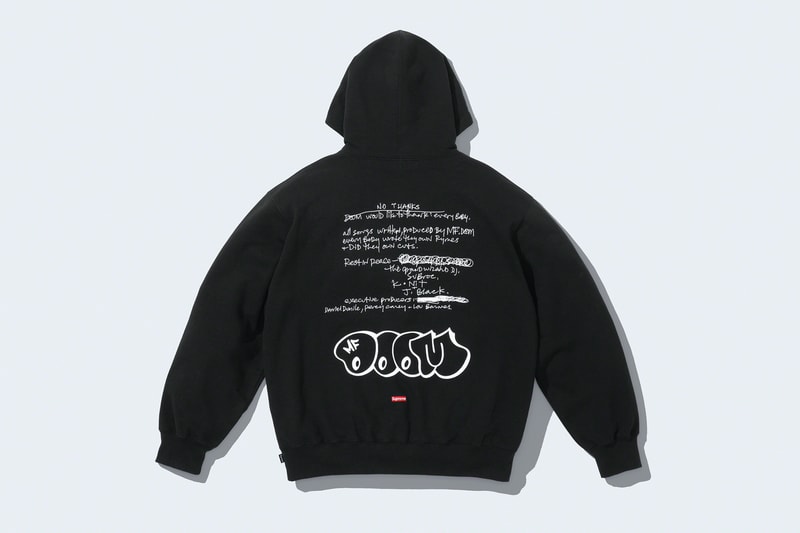 4 of 15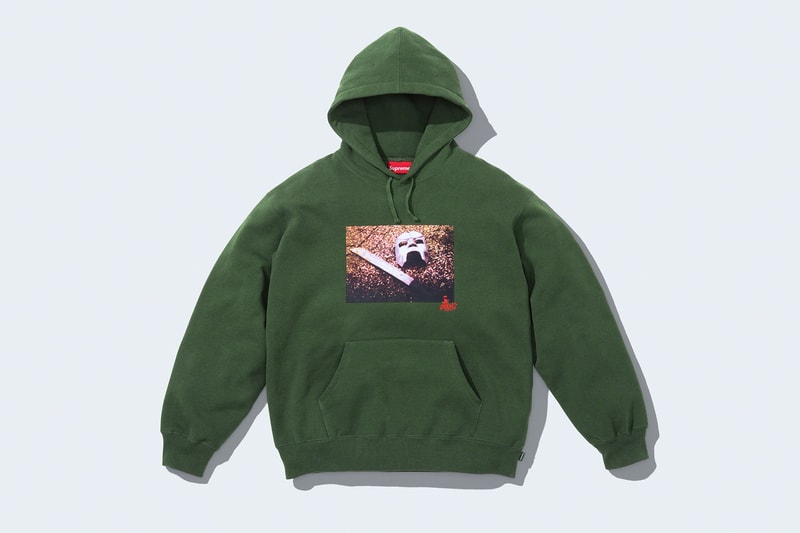 5 of 15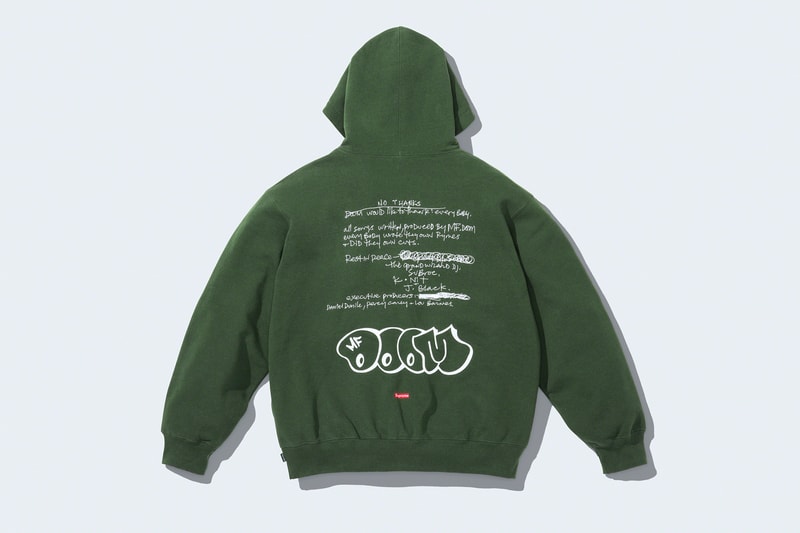 6 of 15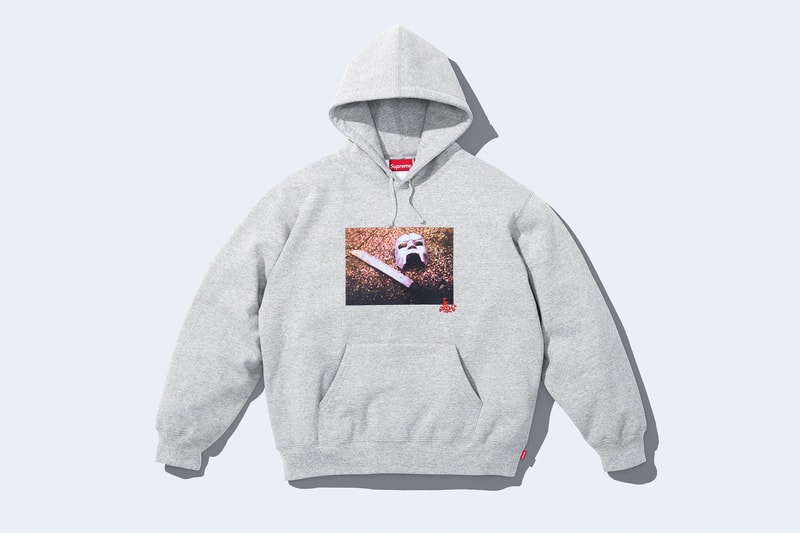 7 of 15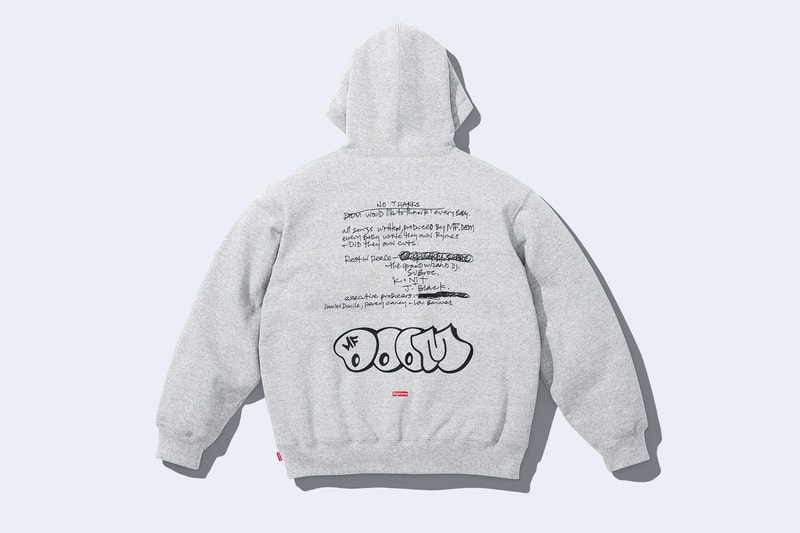 8 of 15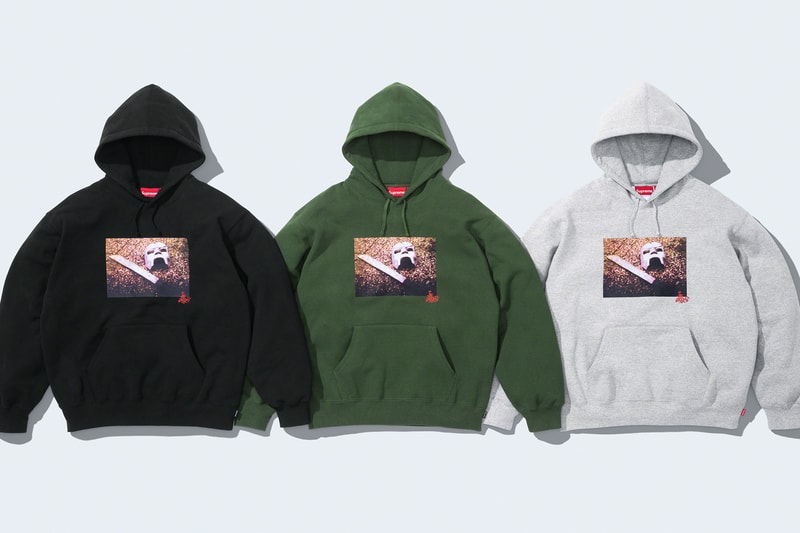 9 of 15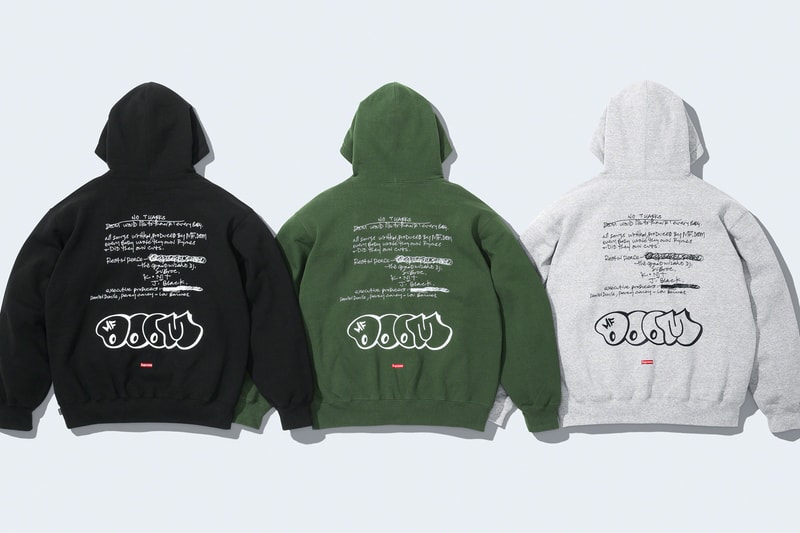 10 of 15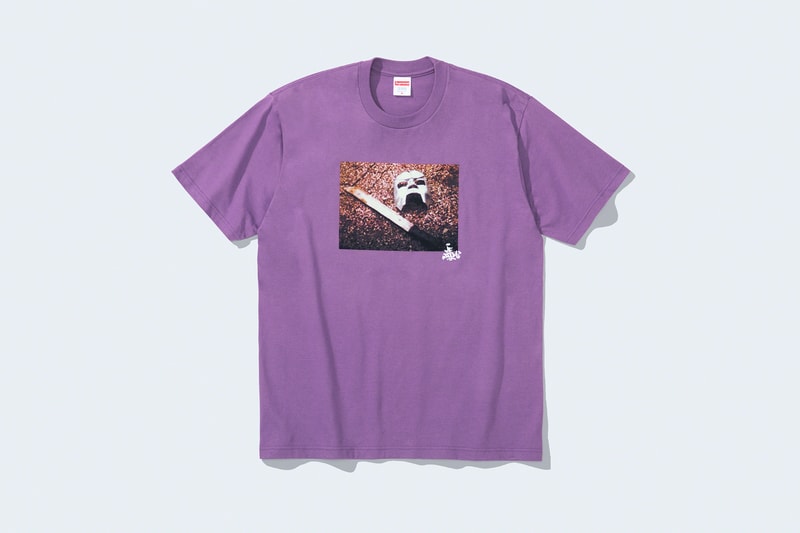 11 of 15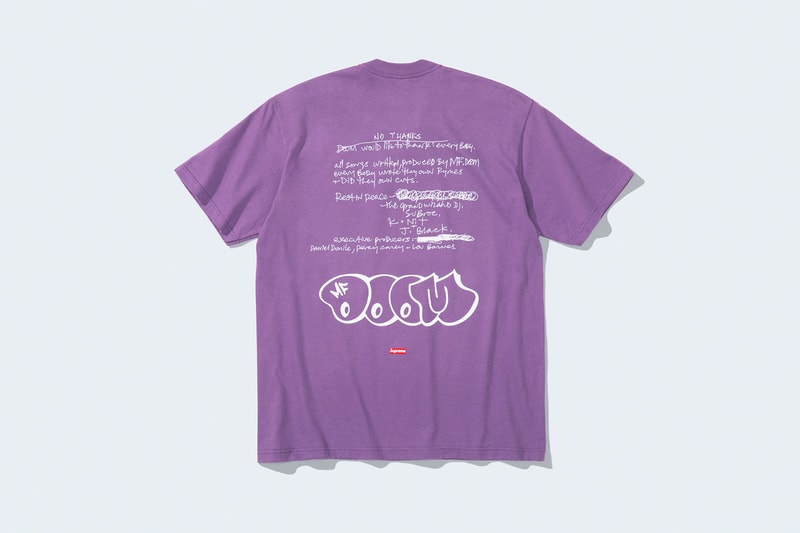 12 of 15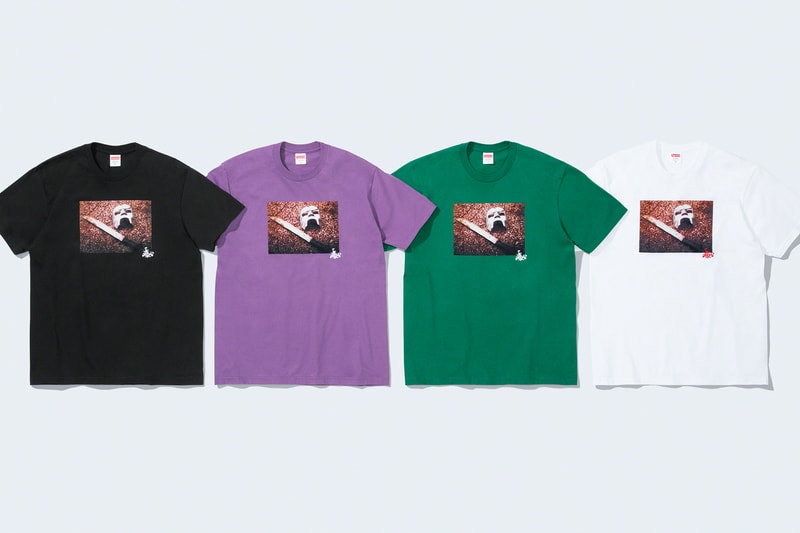 13 of 15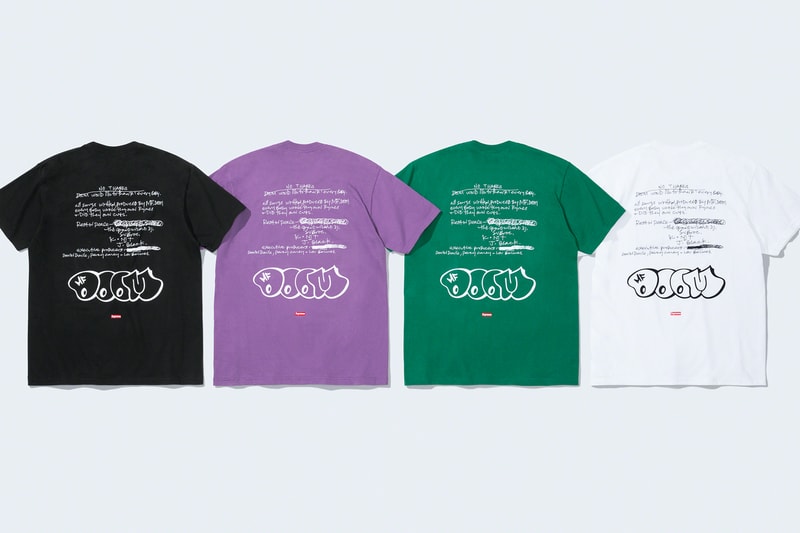 14 of 15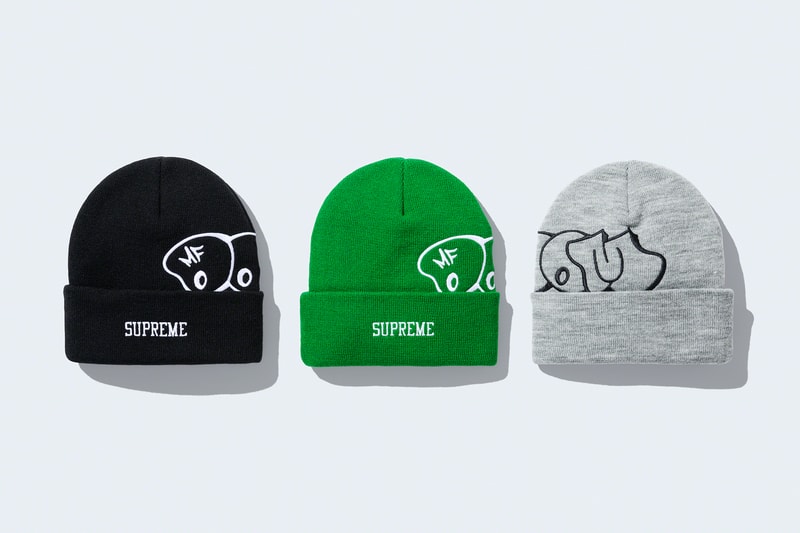 15 of 15
Following the release of the Nike SB Dunk High/Low "Rammellzee," Supreme has now returned to officially unveil its rumored MF DOOM collaboration for Fall 2023. Born in 1971, Daniel Dumile, better known as the iconic British-American rapper MF DOOM, spent his youth in Long Island, New York.
Forming the graffiti crew, KMD, (A Positive Kause in a Much Damaged Society) with his younger brother, Dingilizwe, as a youth, Dumile would morph the crew into a rap trio. Comprised of Zev Love X (Daniel), DJ Subroc (Dingilizwe), and Onyx the Birthstone Kid, the group would receive critical praise with their debut release Mr. Hood (1991).
Unfortunately, in 1993, during work on KMD's sophomore album, Black Bastards, Dingilizwe was killed leading to the project being shelved and Dumile disappearing from public life. Daniel Dumile would re-appear at the Nuyorican Poets' Cafe in Manhattan's Lower East Side years later, performing unannounced with a stocking covering his face. The disguise would later be replaced by a metal mask and in 1997, Dumile would release "Dead Bent," his first single as "MF DOOM." The name MF DOOM serves as an homage to Marvel villain Doctor Victor von Doom and the pronunciation of his family's last name.
Following the release of his debut solo album Operation: Doomsday, (Came to destroy rap) in 1999, MF DOOM would release a series of albums playing with a variety of pseudonyms. With his 2004 collaboration with Madlib, Madvillainy, is regarded as one of the most anticipated releases in underground hip-hop history, still serving as a cultural touchstone thanks to MF DOOM's enigmatic lyricism.
On October 31, 2020, MF DOOM died of angioedema after collapsing due to an allergic reaction to a drug prescribed for blood pressure. Today, MF DOOM's expansive body of work and enigmatic personality have ensured his influence and legacy will live on in generations of artists to come.
For the latest in Supreme's Fall 2023 major collaboration series, the New York streetwear imprint worked with the estate of MF DOOM on a notable collection. The special range features a Hooded Sweatshirt, T-Shirt, and Beanie marked with an image of items associated with the MF DOOM persona, handstyle motif, and a handwritten note.
The MF DOOM x Supreme Fall 2023 collaboration will see a global release, via the streetwear imprint September 7, 11 a.m. EDT in the United States and September 9, 11 a.m. JST in Japan and Seoul.
For more contemporary fashion, NEIGHBORHOOD and CLOT recently shared their eexpansive collaboration.