Authors George R. R. Martin, Jodi Picoult and More Are Suing OpenAI
For copyright infringement.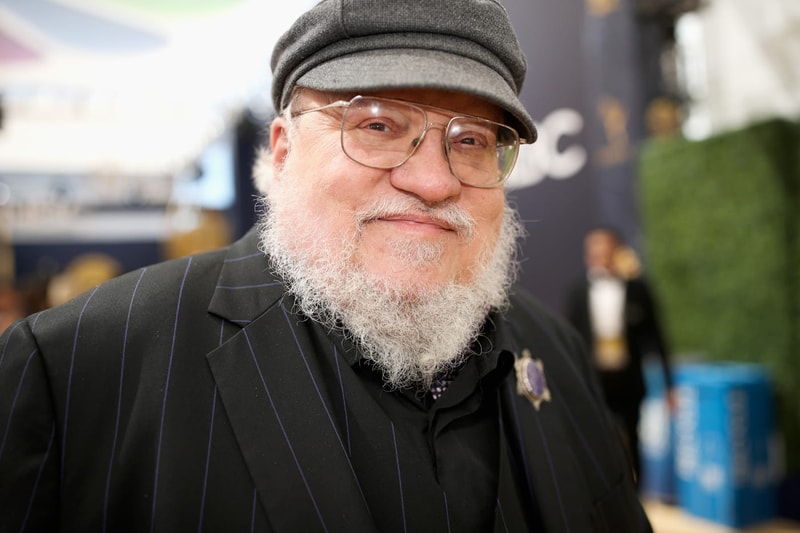 The Authors Guild and authors like George R. R. Martin, John Grisham, Jonathan Franzen, Elin Hilderbrand and other authors are suing OpenAI for copyright infringement.
According to CBS News, the lawsuit was filed in the Southern District of New York earlier this week and accused OpenAI of feeding the authors' books into the company's "large language models" (LLMs), which supposedly violates the authors' copyrights and is described as "systematic theft on a mass scale." A programmer named Liam Swayne allegedly used ChatGPT to create sequels to A Song of Ice and Fire, Martin's work that HBO adapted into Game of Thrones. Martin is still in the process of writing and is yet to publish the last two books, however Swayne penned his own conclusion of the series and published them online.
"When prompted, ChatGPT accurately generated summaries of several of the Martin infringed works, including summaries for Martin's novels 'A Game of Thrones,' 'A Clash of Kings,' and 'A Storm of Swords,' the first three books in the series A Song of Ice and Fire," the suit read, further reiterating the ChatGPT wrote different prequels and versions to Martin's books. "ChatGPT could not have generated the results described above if OpenAI's LLMs had not ingested and been 'trained' on the Martin infringed works."
Martin's claim is similar to that of authors Scott Turow, Jodi Picoult, David Baldacci, Michael Connelly, George Saunders, Mary Bly, Sylvia Day, Jonathan Franzen, Christina Baker Kline, Maya Shanbhag Lang, Victor LaValle, Douglas Preston, Roxana Robinson and Rachel Vail, who are all involved in the suit, adding that it wants to stand for the "tens of thousands" of other authors who are undergoing a similar issue with OpenAI.
The authors are asking the court to ban OpenAI from feeding copyrighted works into large language models without the "express authorization" from the copyright holders, as well as damages of up to $150,000 USD per infringed work.
"ChatGPT and the LLMs underlying it seriously threaten the livelihood of the very authors — including plaintiffs here, as discussed specifically below — on whose works they were 'trained' without the authors' consent," the lawsuit noted, adding, "ChatGPT is being used to generate low-quality ebooks, impersonating authors and displacing human-authored books."
Elsewhere in tech, take an up close look at the Apple Watch Ultra 2.