Philadelphia 76ers Have Ended Trade Talks for James Harden
Harden has no intention on returning to training camp next month.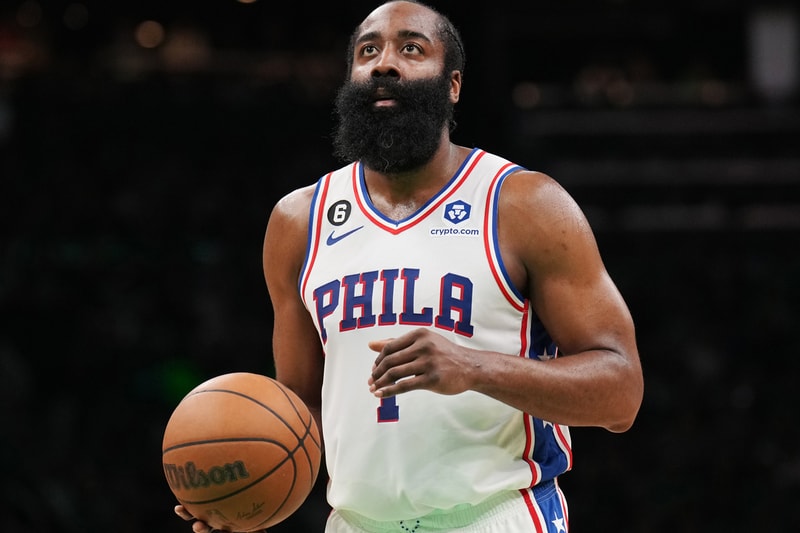 It's official — the Philadelphia 76ers have officially ended trade talks for James Harden. The disgruntled player has been vocal about not wanting to return to the Sixers, yet the tam reportedly plans to enter the 2023-24 NBA season with him on the Roster. The team expects to bring the 10-time All-Star guard for training camp next month.
ESPN's Adrian Wojnarowski tweeted that the 76ers "plan to bring him back to training camp for start of the season." Throughout the off-season the team has had conversations with Harden's desired team, the Los Angeles Clippers, however it appears that there has been "no traction" with a deal. Philadelphia still believes they have a championship with Harden and Joel Embiid, however, Harden has been persistent about leaving the Sixers.
According to Sam Amick of The Athletic, a source close to the Sixers-Harden situation has informed him that while Philadelphia wants to bring him back to training camp, Harden himself has no plans on taking part. It seems that Harden is still remaining hopeful that he will be picked up by another team before the season begins. Harden's free agency begins in summer 2024.
ESPN Sources: The 76ers have ended trade talks on guard James Harden and plan to bring him back to training camp for start of the season. The Sixers had periodic offseason conversations with the Clippers — Harden's desired destination — but no traction on a deal materialized. pic.twitter.com/sJwXMsBYKW

— Adrian Wojnarowski (@wojespn) August 12, 2023
Harden has been emphatic in wanting a trade, so the Sixers are setting up an uncomfortable situation to start camp. Ultimately, Philadelphia wouldn't make a trade that they believed would compromise their title hopes.

— Adrian Wojnarowski (@wojespn) August 12, 2023
Source: Even with the Sixers ending trade talks on James Harden, the disgruntled star still has no plans on playing for Philly and his stance remains unchanged. Unpacking the latest here, at @TheAthletic https://t.co/4R12mSfc9A

— Sam Amick (@sam_amick) August 13, 2023
In case you missed it, Hypebeast spoke with Bukayo Saka to chat about Arsenal's resurgence in the Premiere League.