Best New Tracks: Kali Uchis, Cordae, Doja Cat and More
Dive into the weekend with these music projects.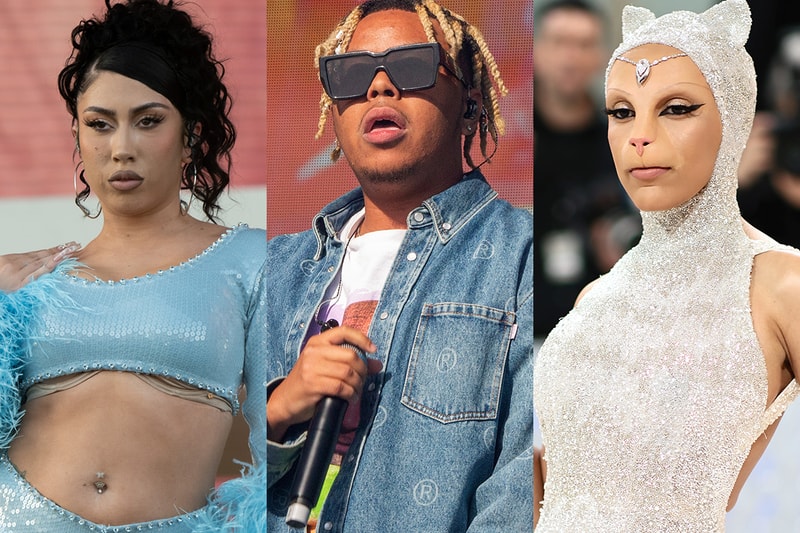 As the week in music comes to a close, Hypebeast has rounded up the best projects for the latest installment of Best New Tracks.
This week's lineup is led by Cordae, Kali Uchis with El Alfa and JT of City Girls and Doja Cat, who each dropped the singles "Make Up Your Mind, "Muñekita" and "Paint The Town Red." Also joining this selection are By Storm f.k.a. Injury Reserve and Sandflower, plus collaborations  from MAETA with The Free Nationals and Giggs with Diddy.
Doja Cat – "Paint The Town Red"
Doja Cat follows up June's "Attention" with another stellar single, "Paint The Town Red." The cut features production from Earl on the Beat with an accompanying music video helmed by Nina McNeely, and its visual is based around three paintings that Doja Cat herself designed, with each one of the scenes serving as a recreation of the paintings.
Listen: Spotify | Apple Music
Kali Uchis x El Alfa x JT – "Muñekita"
Kali Uchis joins forces with El Alfa and City Girls' JT for her newest single, "Muñekita." The track features production from Mazzarri and FABV and is Uchis' first Spanish language single since 2020's Sin Miedo (del Amor y Otros Demonios) ∞.
Listen: Spotify | Apple Music
Cordae – "Make Up Your Mind"
Cordae drops off his song of the summer with "Make Up Your Mind." Produced by Dr. Luke, the cut is an upbeat offering for the summer and follows Cordae's "Two Tens" with Anderson .Paak, "Doomsday" with Juice WRLD and Lyrical Lemonade and "The Water (Freestyle)" from May. "I just wanted to make a timeless song that makes people feel good," the rapper says in a statement.
Listen: Spotify | Apple Music
Giggs x Diddy – "Mandem"
Giggs enlists Diddy for his latest single, "Mandem." The track serves as the lead single of the Peckham rapper's upcoming project Zero Tolerance, which drops August 18.
Listen: Spotify | Apple Music
Injury Reserve/By Storm – "Bye Storm/Double Trio"
Injury Reserve shares their final piece of music together in the form of "Bye Storm," which appeared on their 2021 album By The Time I Get to Phoenix, but is also introducing the new group By Storm and their debut single "Double Trio." The visual for "Bye Storm," helmed by Parker Corey, memorializes their fallen brother Steppa J. Groggs. "To respect the specificity of all three of us as Injury Reserve, we have decided not to make new music under this name. Nathaniel and Parker have continued working together and plan to release under By Storm as a hand off from our work within Injury Reserve," the group shares in a statement.
Listen: Spotify | Apple Music
Maeta – "Through The Night"
Maeta shares an accompanying music video for her When I Hear Your Name cut "Through The Night," which features The Free Nationals. When I Hear Your Name dropped in June and includes songs written collaborators such as SZA, Kehlani, Ty Dolla $ign, Demi Lovato and Lucky Daye in addition to production by KAYTRANADA.
Watch: YouTube
Sandflower – "Everyday Saturday"
Sandflower drops off her newest offering, "Everyday Saturday." The track will appear on the upcoming Universal Pictures film The List, which will premiere this August.
Listen: Spotify | Apple Music