TIME Studios To Produce Notorious B.I.G. Documentary
From the rapper's son C.J. Wallace.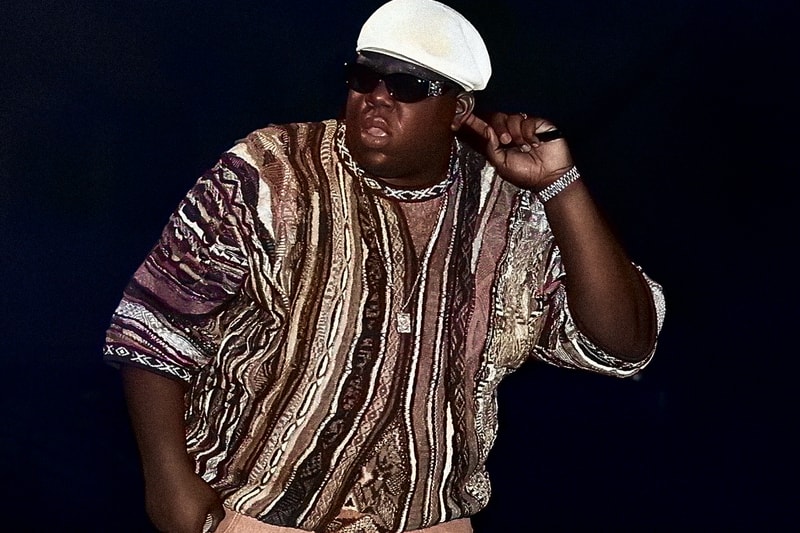 TIME Studios is set to produce Understanding Christopher Wallace, an upcoming documentary about the Notorious B.I.G. from the rapper's son C.J. Wallace.
According to THR, the docu is billed as "an intimate look at the untold life story of one of the greatest rappers to ever live … from the perspective of the son who never knew him," as C.J. was only five months old when his father was shot and killed. Understanding Christopher Wallace "is a dual narrative that navigates between the lives of both Christopher Jr. and Sr. – from the 2020's back to the 1980's – exploring concepts of identity, legacy, and fatherhood. As C. J. chases a deeper understanding of his own destiny, his quest uncovers a more holistic portrait of his dad than the world has ever known."
"Over the past few years, I realized my personal journey is connected to understanding who Christopher George Latore Wallace was outside of his big rap persona," C.J. shared in a statement. "I am on a journey to fully understand the world he lived in and the massive impact he had on American and Black history and by doing so, I can ensure that I honor his hopes and dreams while I build and create my own legacy for future generations of Wallaces."
Vikram Gandhi, the director of Barry, will helm the documentary while the likes of Faith Evans — C.J.'s mother — Lil Kim, Jadakiss, Lil Cease and more will be featured. Loren Hammonds, Alexa Conway, Mike Beck, Lynne Benioff, Wayne Barrow, Elliot Osagie and Doug DeLuca will executive produce, while Frank White's Willie Mack and Tiffany Persons and Gandhi will produce.
"It's an honor to document C.J.'s personal odyssey to understand his father and to create a deeper and more definitive film about the man behind the persona Notorious B.I.G., Christopher Wallace," Gandhi said in a statement.
"The Notorious B.I.G. had such an immense impact on not only music, but also on popular culture as a whole. But this film is about so much more than that," Loren Hammonds, head of documentary at Time Studios, stated. "It's about fatherhood, loss, and love. It's incredibly special to be able to let audiences learn about the man behind the myth through C.J.'s eyes, and we're very proud to play a part in carrying on Christopher Wallace's inimitable legacy."
Executive producers on the project include Time Studios' Loren Hammonds, Alexa Conway, Mike Beck, and Lynne Benioff and Wayne Barrow, Elliot Osagie, and Doug DeLuca, produced by Frank White's Willie Mack and Tiffany Persons and director Vikram Gandhi.
​​"We are honored to partner with Time Studios on the production of a deeply personal documentary for C.J. and the Wallace family. Working with Loren Hammonds and the incredible team at Time as well as Vikram Gandhi, their wealth of experience in the documentary space is unparalleled and has provided us with the best partners for this unique project," Mack added. "TIME's expertise in sharing the stories of pivotal moments in history, aligns perfectly with our mission to bring a new and deeper understanding of the lives of Christopher 'The Notorious B.I.G.' Wallace and Christopher Jordan Wallace's to the world. We cannot wait to share their remarkable journeys with audiences worldwide."
Stay tuned for an official trailer and release date.
Elsewhere in music, Stem Player has debuted exclusive beats from J Dilla.